How To Write A CV With No Experience [To Land Your First Job]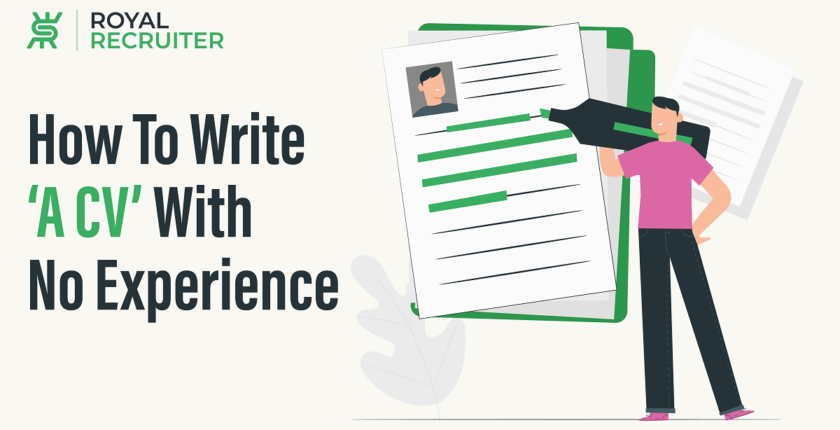 Are you trying to write a CV yourself but don't know how to write one that'll attract a recruiter? Learn How To Write A CV With No Experience in this blog
People with no experience are the ones who struggle the most when it comes to writing a CV. Most of them don't have work experience, so they get puzzled about how to write a CV without experience. 
Though you may not have any experience, but to secure a job as a fresher, a CV is the only way that will help you to get into the professional track.
By writing an outstanding CV, you can easily land your dream job. But how can you write an entrancing CV with no working experience? In this article, we'll guide you on how you can write a CV that can help you get hired.
What Is A CV? 
Before we delve into learning CV writing tricks, let's know what a CV is. A CV is the widely used short form of the word "Curriculum Vitae." In this piece of paper, you'll describe your personal information, educational and other qualifications, skills, and training.
How To Write A CV With No Experience
Writing a curriculum vitae can be confusing for people without experience because there are so many resources online about how to write one.
As a result, they can't decide which format to follow or what to include, and many of them end up contacting CV writing services, costing them hundreds of dollars. 
Let's see how to write a killer curriculum vitae (CV)!
Some job seekers don't know how many sections they should be included in a resume, and that's why some add several sections, which are longer or more than one page.
Every career coach and recruiting expert has agreed upon one thing a curriculum vitae should have a minimum of FIVE sections on it. And these five sections must be in order, that will make your CV professional-looking and reader-friendly. 
Those sections are:
Your personal information should always appear first on top or to the side of your curriculum vitae, regardless of the CV style you choose to use. You need to provide your full name, contact information, and location in the personal information part.
Personal Statement/ Summary/ Career Objective 
The second section goes by different names; some call it by personal statement section, summary, or career objective. You'll dedicate this part to explicating your career goal for the position you're applying for. When adding summary statement as a fresher or student, one should go through a few resume summary examples of students or freshers to get started. 
Now, the big question: how do you fill the work experience section as you don't have any working experience? The secret is that you have experience!
For new hires, volunteer work, internships, and extracurricular activities qualify as job experience!
You can mention almost every voluntary work, extracurricular activity, or internship related to the job position you're applying for. And don't simply list them as bullet points; explain them by mentioning your duties.
Additionally, don't forget to add any projects that you've done, in school, college or university. 
You can add all of your educational qualifications to a curriculum vitae, including a high school diploma, college degree or degree from a university. Also, if you have any online or offline certifications, you can add them here too. 
You may have lots of skills to talk about, but you shouldn't address them in your curriculum vitae because recruiters don't want to read them, so make sure that you don't add a lot of them, especially unnecessary ones. 
For example, if you are playing for customer service representative roles, then you must add skill related to it, such as you can say you're are skilled at time management communication and then adopt at using Microsoft offices or other office services
Is that all? It depends on you! If you want, you can add some other sections. For example, if you're a polyglot who can speak more languages, you can add an extra area for language and mention the languages you can speak.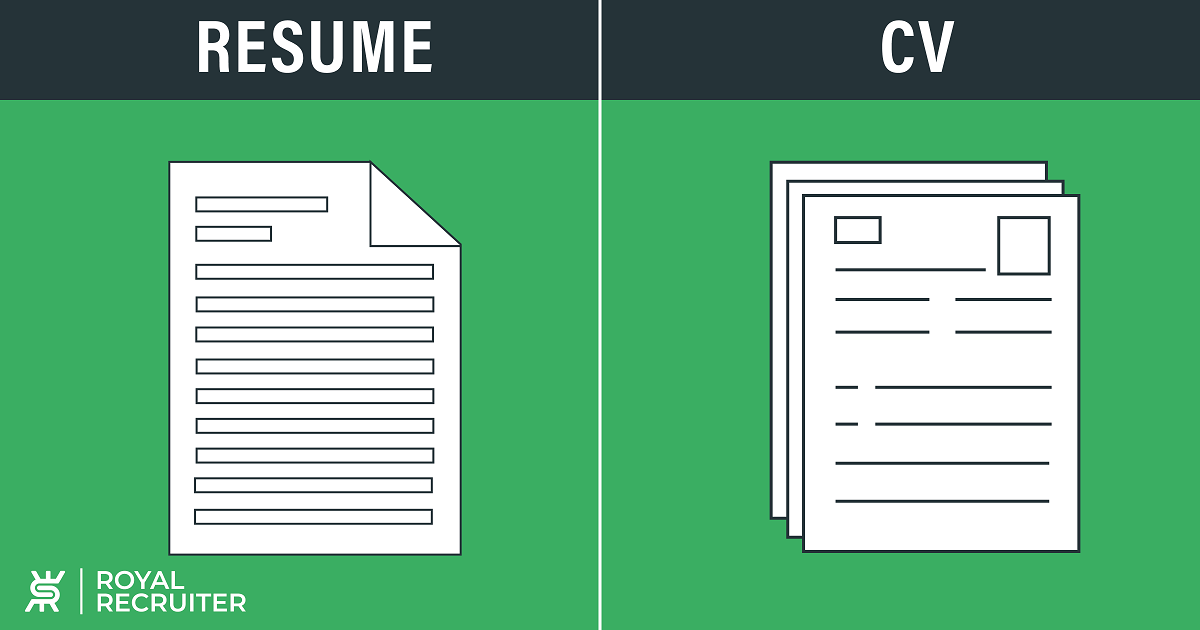 Are Curriculum Vitae And Resume The Same?
No, they are two different pieces of documents and have a few differences, though most of the freshers fail to notice these differences. 
A few key differences between a curriculum vitae and a resume are: 
You can add all of your educational qualifications to a CV. Whereas in a resume, you should only add the latest/recent academic qualifications. 
In curriculum vitae, you can include and describe all sorts of accomplishments, such as awards. You may do the same on a resume, but it must be brief.
A curriculum vitae attracts hiring managers by emphasizing academic qualifications and achievements. On the other hand, a resume summarizes skills, work history, and training. 
How Long Should my curriculum vitae be?
Some freshers stretch it to two pages or more with unnecessary information that hiring managers don't even read. You should wrap up all your information within one page or two by adding the necessary achievements and qualifications. 
So, the best practice is to keep everything on a single page.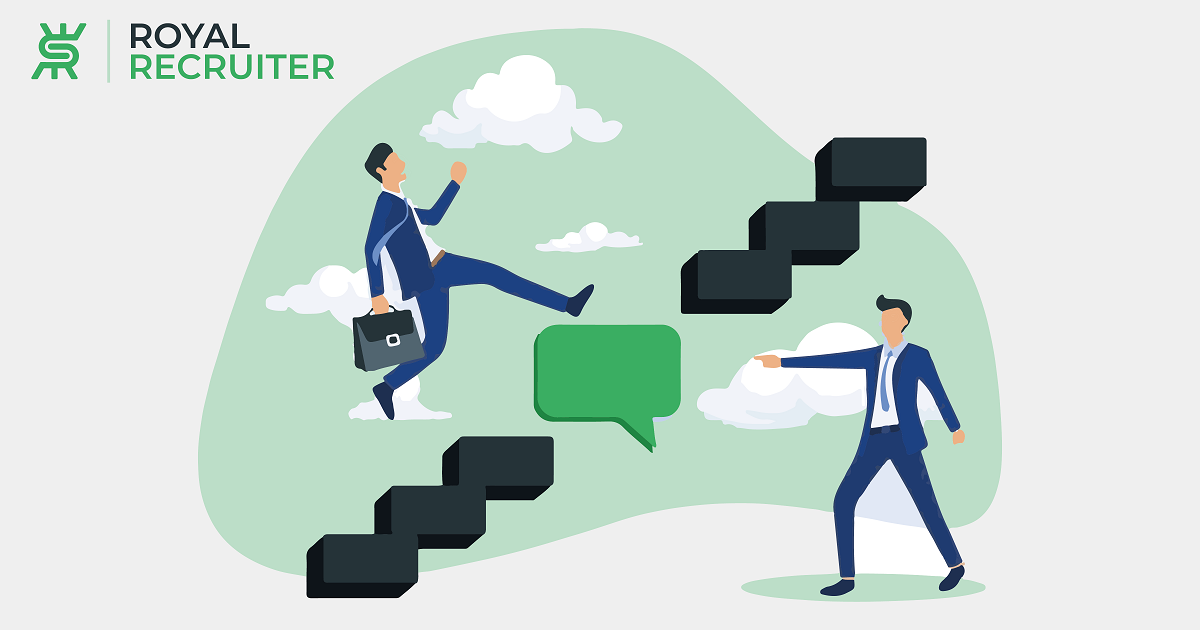 Experts' Advice To Make Job Hunting Easy
Starting a career isn't easy; you'll definitely land a job, but the main factor is how long it will take to land a job. 
Here are a few tips from our expert recruiter which may help you secure a job faster.
Applying for jobs is easy. All you've to do is upload your resume to a job searching site and start applying. Well, that's one of the key reasons that increases waiting time for freshers.
Apply selectively, research the employer before submitting your CV, and only send your CV if your qualifications match the job requirements.
One of the most common mistakes that freshers make after submitting curriculum vitae or resumes, they don't check their emails or messages frequently. Due to this, either recruiter fails to connect with them, or they miss the job deadline. 
Update Your Professional Networking Account 
Nowadays, almost all of us use professional networking sites like Linkedin, and recruiters also use this platform to learn more about potential hires. So, when applying for jobs, remember to update your professional networking sites.
Top No Experience jobs near you