How To Calm Nerves Before An Interview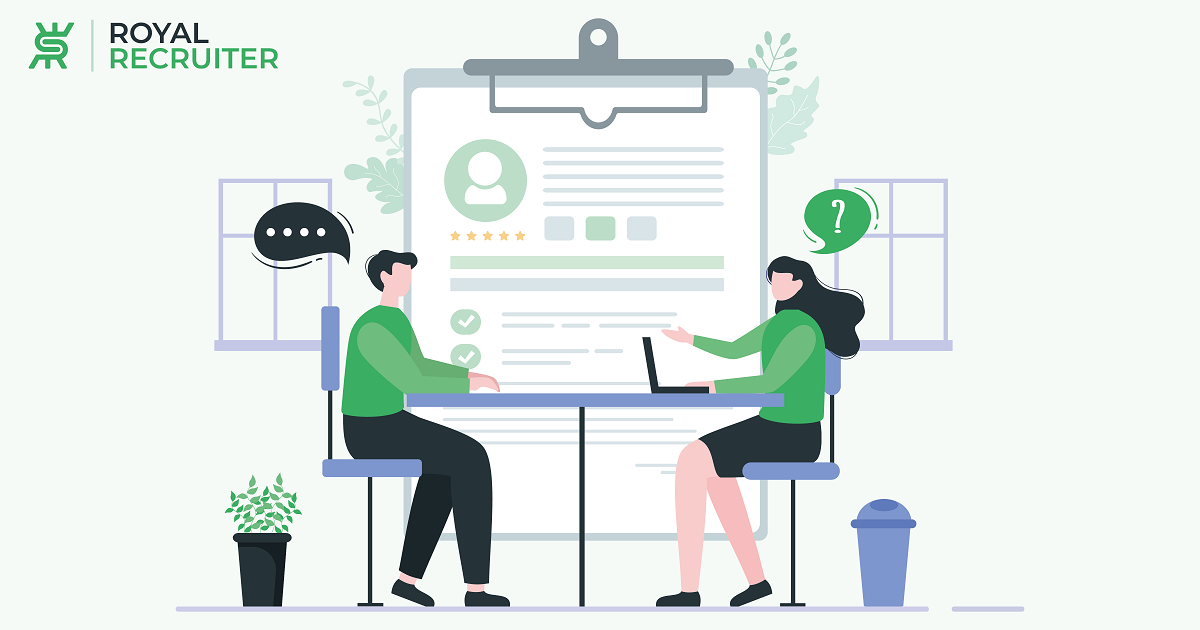 Feeling anxious before an interview? Check out our top tips on how to calm nerves before an interview to impress your potential employer and increase your hiring chance
When job applicant thinks of an interview, they immediately start to feel anxiety, stress, and nervousness; these are common emotions experienced while preparing for and during an interview. However, with the proper preparation and techniques, you can calm your nerves and perform your best during the interview. 
In this blog, we will explore the best ways to calm your nerves before an interview so that you can deliver your best during the interview.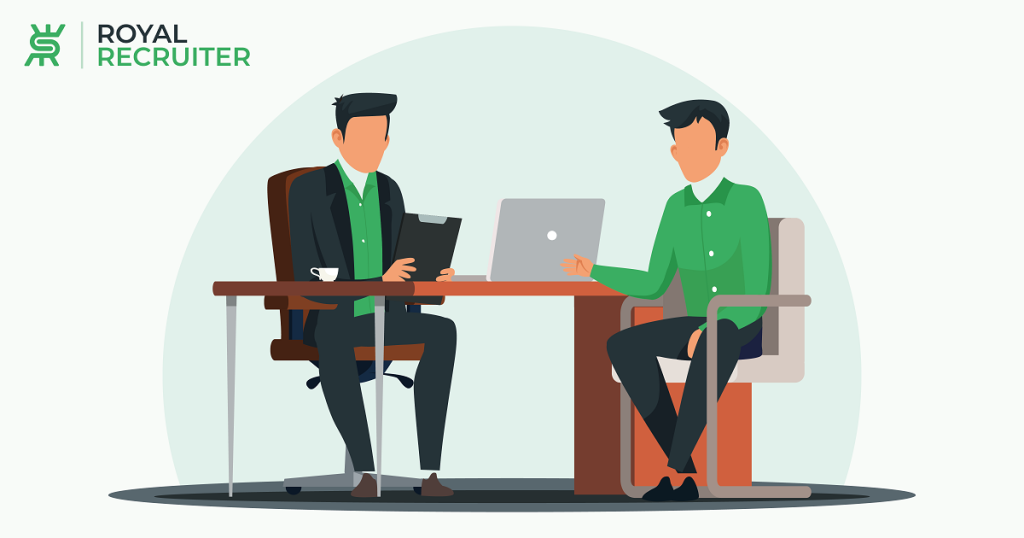 Tips On How To Calm Nerves Before An Interview
Research the Company and Position
Before the interview, prepare yourself well by knowing the company's aim, motto, and future prospects. It's essential to research the company and position thoroughly. 
Because when you familiarize yourself with the company's history, mission, values, and culture, you gain confidence during the interview.
Get a Good Night's Sleep
Before the interview date, try to get a good sleep at night. Getting a good night's sleep is essential before an interview. Being well-rested can help you think more clearly, stay energetic and feel more relaxed.
Try to get at least 7-8 hours of sleep the night before your interview. Remember, avoid consuming caffeine, alcohol, or any foods before going that can interfere with sleep quality.
Prepare Answers to Common Interview Questions
One of the best ways to calm your nerves before an interview is to prepare answers to common interview questions ahead of attending the interview. Although there's no way that you can predict every question; however, you can prepare responses to common ones.
For instance, questions about your strengths, weaknesses, and experience are often asked during interviews. Preparing responses to these and similar questions can help you feel more confident during the interview.
Practice as much as you can
Just like preparing for common questions can help you calm your nerves before and during the interview. Practice is also crucial for interviews. Practicing your responses to interview questions in front of a mirror or with a friend can help you feel more confident and comfortable during the actual interview.
You can also practice with a career coach or mentor who can provide feedback and guidance. So, what else to practice? Along with common questions, you can practice body language.
Deep Breathing
Deep breathing is a simple but effective relaxation technique. You can practice this technique both at home or at the final moment before entering the interview room.
To practice deep breathing, sit quietly, close your eyes, and take a deep breath through your nose. Hold your breath for a few seconds, and then slowly exhale through your mouth. Repeat this process for a few minutes until you feel more relaxed and focused.
Make A Great Impression At Your Next Interview With Some Tips On How To Answer Interview Questions Confidently.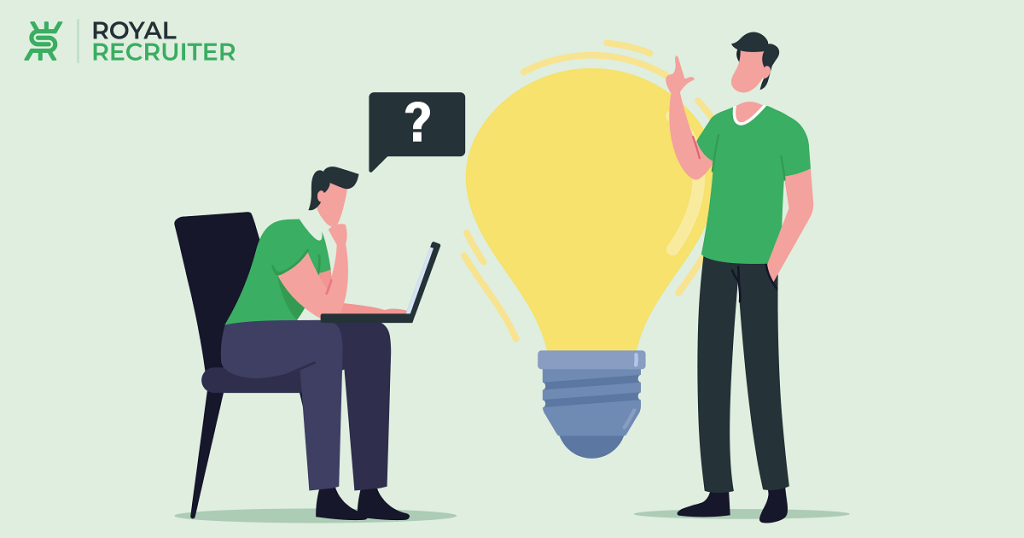 Focus on Your Strengths
Every one of us has some weakness because there are literally no people who don't have weaknesses but don't worry about your weaknesses too much.
Focus and think about your strengths as much as possible because focusing on your strengths can help you feel more confident during the interview.
To do this, you can make a list of your skills, accomplishments, and experiences that are relevant to the position. Remind yourself of these strengths before the interview, and try to incorporate them into your responses.
Plan to Arrive Early
Plan to arrive early for the interview to avoid feeling rushed or stressed. Arriving early also gives you time to get comfortable and prepare mentally for the interview and calm yourself.
Plan the easiest and earliest route to the interview destination to avoid traffic or public transportation delays.
Take Time to Get Comfortable
When you arrive at the interview location, take time to get comfortable. Use the restroom, take a deep breath, and stretch.
Use the Restroom and Freshen Up
Before the interview, use the restroom to freshen up. Check your appearance in the mirror, and make sure you look professional and put together. Freshening up can help you feel more confident and prepared for the interview.
Be True to Yourself
Finally, during the interview, it's essential to be true to yourself. Don't try to act like someone that you're not or give false information. Be honest about your skills, experiences, and qualifications. Authenticity can help you feel more confident and relaxed during the interview.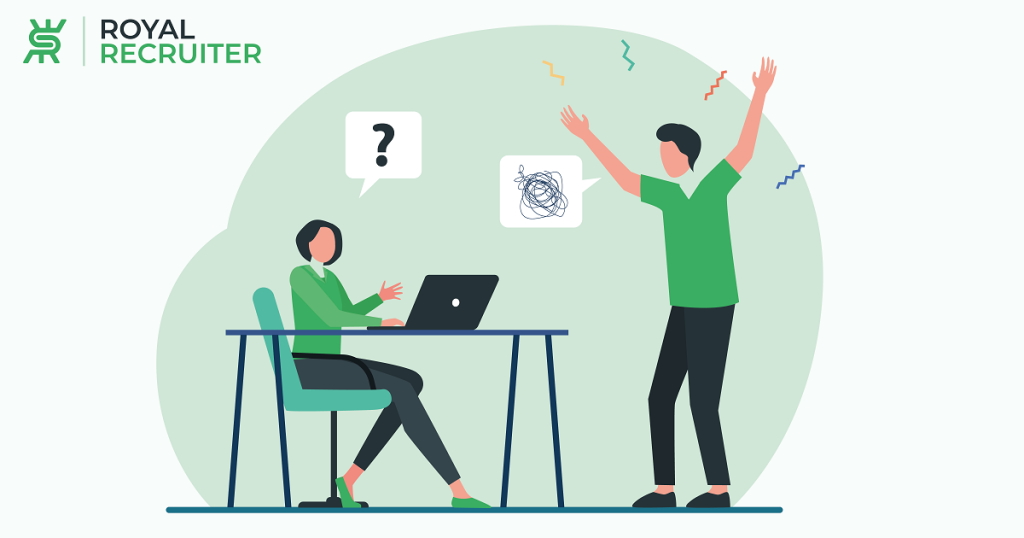 Things That Can Make You Nervous Before An Interview
We've already seen some tips on how to calm nerves before an interview. Now let's see some of the major causes that can make you nervous during an interview.
Fear of Rejection
One of the major reasons that can make a job candidate nervous before an interview is the fear of rejection, especially if you've been job searching for a while or you're going to sit for your very first job interview.
To overcome this, remind yourself that rejection is not personal and that it's a natural part of the job search process. Try to focus on the present moment and the opportunity to learn and grow from the experience, regardless of the outcome.
Pressure to give your best and impress hiring managers
The pressure to impress the interviewer and stand out from other candidates can easily make you nervous before an interview. To overcome this, try to stay calm and focused on your strengths and qualifications.
Unfamiliar Environment
Interviews are going to take place in unfamiliar environments, and they can add to your nervousness. To overcome this, try to prepare yourself to be in any kind of situation or environment. Also, arrive a bit earlier to allow yourself time to relax and settle in before the interview.
Learn The Best Practices On How To Respond To An Interview Email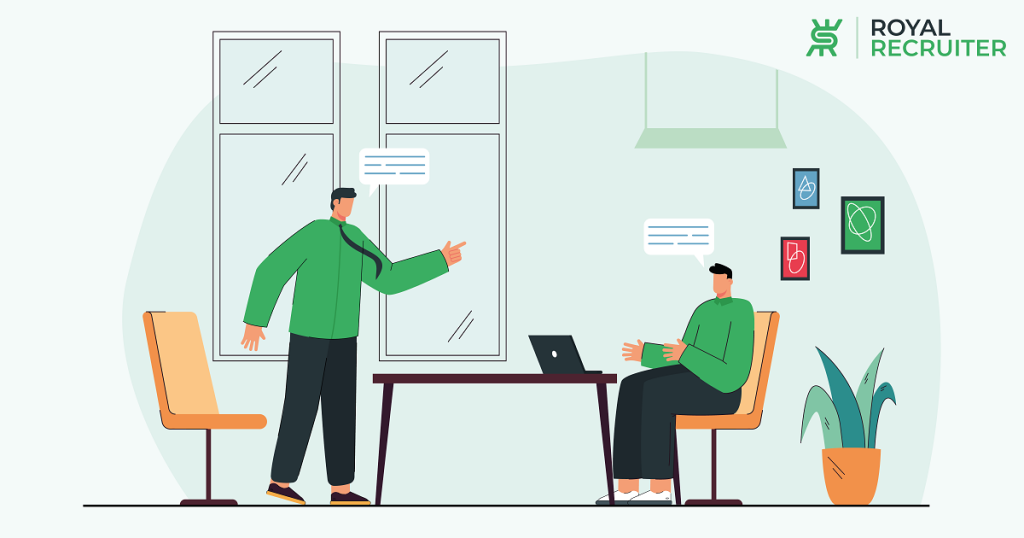 Post-Interview Tips You Can Follow 
So far, we've seen tips on how to calm nerves before an interview and factors that can make you nervous. Now, here are some tips you can follow after the interview that might help you in the future.
Send a thank you email to your interviewer
After being done with the interview, you can consider sending a personalized thank you email to the interviewers to express your gratitude and appreciation for the opportunity and to reaffirm your interest in the position.
This gesture not only showcases your professionalism but also helps keep you in the interviewer's mind as they make their decision, as it helps you in building a connection with the interviewers.
Use the experience to improve your interview skills for the future
At times, you might have to face many interviews to secure a job, and every interview you attend provides a learning opportunity, allowing you to refine your skills and better prepare for future interviews. Evaluate your strengths and improvement areas by reviewing your performance.
Also, determine the nervous factors that were an obstacle for you while trying to deliver your best. By continuously working on your interview skills, you will perform better in future interviews with ease and confidence.
Take help from a career coach
Though there's no need to get help from a career coach if you follow the tips above correctly; however, if you fail to deal with your nervous factors even after following all these tips, you can get help from a career coach.
A career coach can help you overcome interview nerves by addressing the root causes and giving you practical tips. Look for a coach who knows your field and matches your style.
Be honest with them about your challenges and aspirations. They can help you create a personalized plan to boost your interview skills and confidence.
Top Most Recent jobs near you