How To Respond To An Interview Email: With 2 Examples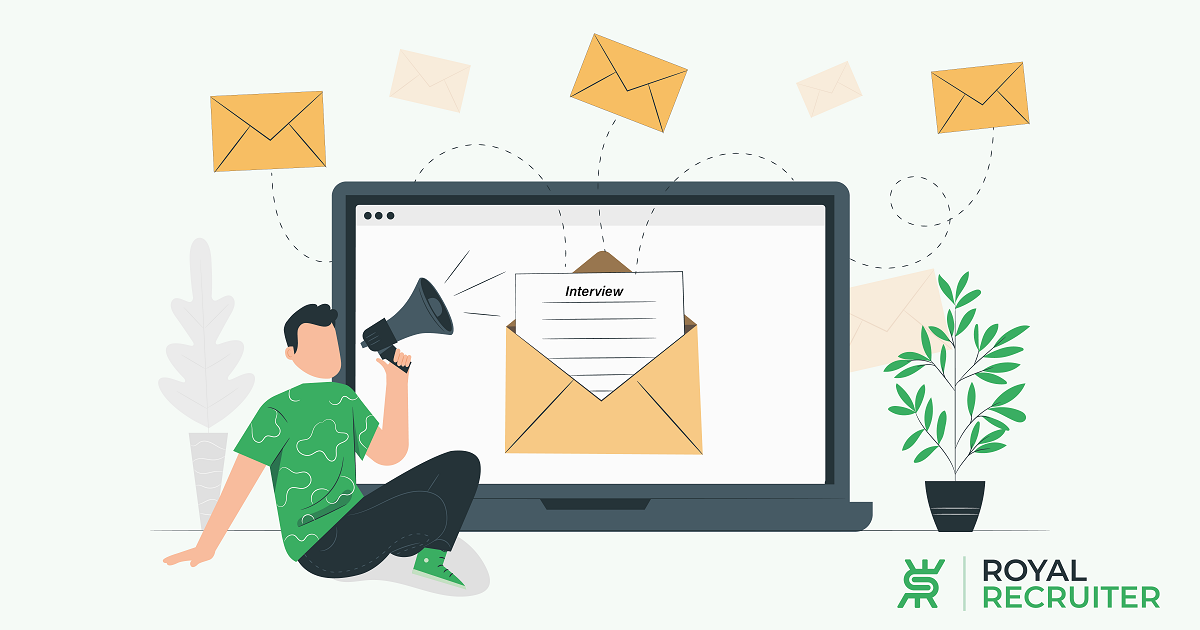 Learn the best practices on how to respond to an interview email and make a great first impression and keep a professional tone with these expert tips.
To secure a position in a company, a candidate has to go through lots of things, from finding a suitable job position to applying and then waiting for an email to attend an interview.
If you're reading this article, Congratulations! We hope you've received an interview email! Receiving an interview invitation from an employer is a very exciting moment; now it's Time to reply to that email.
It might seem easy, but it's essential to take a moment and think about what you want to say because it can also be a source of stress and uncertainty, especially if you don't know how to respond to the email appropriately.
Knowing how to respond to an interview email is crucial if you want to make a positive impression and secure your chances of landing the job.
In this article, we'll discover tips for responding to an interview email and a few samples.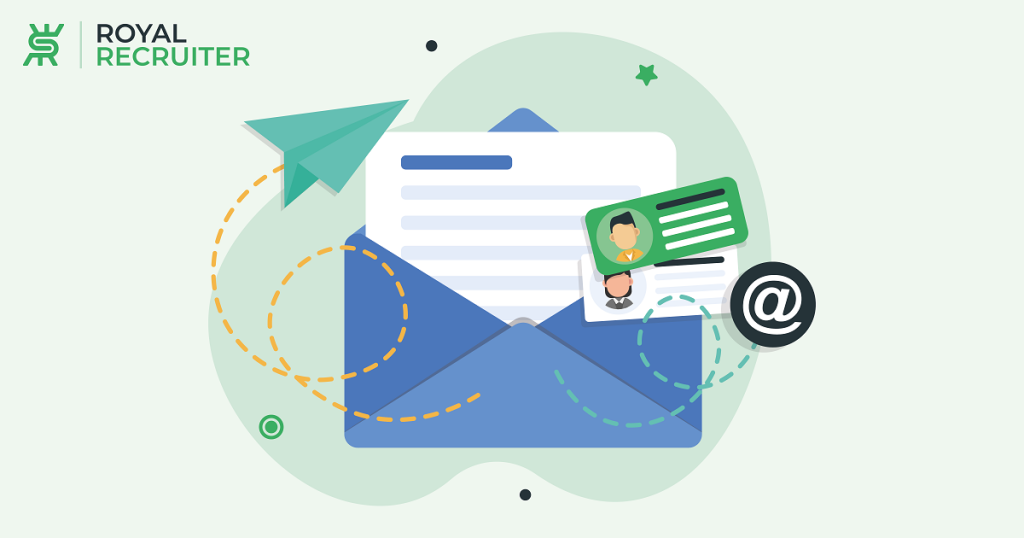 What Is An Interview Email?
An interview email is nothing but a simple mail sent to you by the organization or Company you've applied for as an invitation. The purpose of this email is to invite the applicant to an interview for the specific job opening you've sent your resume for.
This email is typically sent after the hiring team has reviewed the candidate's resume and selected the candidate. The email is a follow-up to the application and provides the applicant with important information about the interview process.
The Importance of Responding to an Interview Email Properly
When you receive an interview email, it's important to respond rightly and appropriately because how you reply to the email shows that you're interested in the position and take the opportunity seriously.
Additionally, it also provides an opportunity for the applicant to make a positive first impression on the hiring manager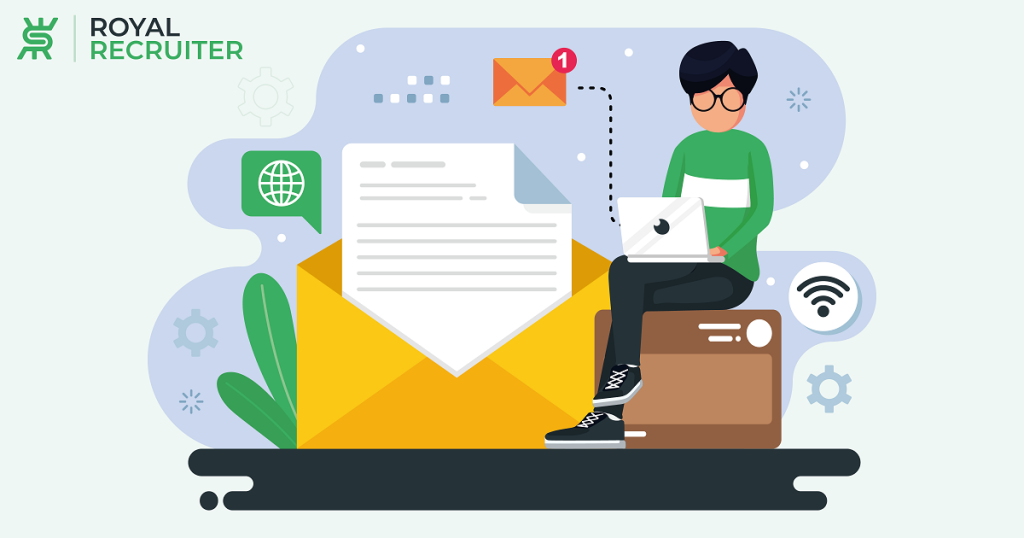 Let's see some factors that make it more important to respond to interview emails properly:
Responding to an interview invitation email correctly depicts that you are a professional who values the interviewer's Time and is interested in the position.
It is a great way to demonstrate your communication skills
Your response to an interview email is a great opportunity for you to show off your communication skills; even though you'll write an email, the way you write and your writing tone will also be considered a communication skill that is highly sought after in many companies. 
This might not sound convincing but responding correctly to an interview invitation/email can increase your chances of being selected for the position. Why is that? Many employers have a tight timeline for hiring, and a delayed response could mean that they have already moved on to other candidates.
Confirms Your Interest in the Job
If you're interested in the position and responding to the interview invitation email confirms that you're still available and want to sit for the interview. On the other hand, if you don't respond to the email or delay replying, the employer might assume that you've dropped out of the interview offer or you might have got employment in another company.
Just imagine, after trying hard and giving your best, you've finally been selected from hundreds of candidates and invited to attend an interview; how would you feel if something goes wrong because of communication?
Responding to an interview email properly can help avoid any miscommunication between you and the employer. It ensures that you're both on the same page regarding the interview details, such as the Time, Date, and location. This helps to prevent any confusion or misunderstandings, which could lead to a missed opportunity.
Check out & Know How To Make A CV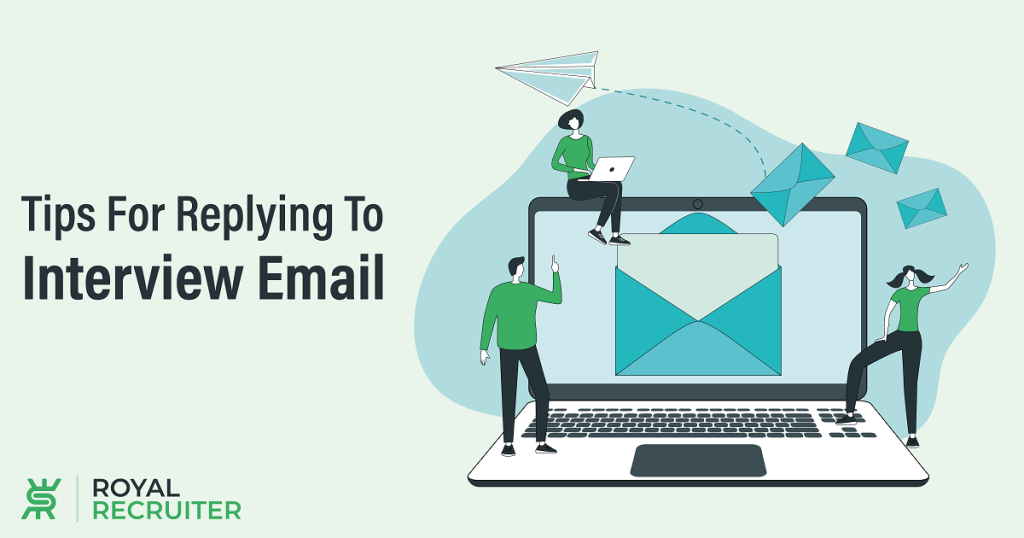 10 Tips On How To Respond To An Interview Email
In today's competitive job market, getting an interview request is a big step forward. Responding to requests professionally is crucial to making a positive impression.
Here are ten tips to help you do just that:
1) Read the invitation thoroughly
Before you even begin to brainstorm to create the perfect response, carefully read through the entire interview request. Pay close attention to the details provided in the email, such as the Date, Time, location, interview format, and any required documents or materials.
2) Maintain the original subject line
One of the most common mistakes job applicants make while responding to interview emails is sending new emails by creating a new subject line.
When you receive an interview request via email, it's important to keep the original subject line when replying. To do that, just simply hit the "Reply" option to keep the same subject line. This makes it easier for the hiring manager to track your response and keep all communication organized.
3) Respond quickly to the email
Don't take forever to respond to the email invitation you've got from the employer. If possible, try to reply to the interview request within 24 hours because employers appreciate candidates who respond quickly.
4) Start with showing appreciation
Now, it's Time to write a fantastic reply to the email, but what should you include at the beginning of your reply? Begin your response by expressing gratitude to the hiring manager for considering you for the position and inviting you to interview.
5) Use a formal and professional writing tone
One of the most important aspects that you should be mindful of while writing a reply is the tone. Your response should be written in a polite and formal manner. Address the sender by their name (if provided) followed by Mr or Mrs, and avoid using informal or overly casual language.
Remember, this will be your first interaction with the potential employer before sitting face to face, so it's crucial to make a positive impression through your written communication.
6) Keep it simple and short
We know that receiving an interview invitation letter can be overwhelming for a candidate. But you should not make the reply mail a mess by including unnecessary information or personal anecdotes.
Adding irrelevant or unnecessary information may detract from the professionalism of your message. Try to craft a clear, concise response
7) Ask about pre-interview preparation
Mistakes are inevitable. Sometimes, employers could also make mistakes. If the invitation does not mention any specific documents or materials you need to bring, ask the sender if there are any requirements or recommendations to help you prepare for the interview.
This demonstrates your initiative and commitment to being well-prepared for the interview.
8) Confirm the details
While creating a response, make sure to confirm the interview's Date, Time, and location. If any information is missing or you've concerned about, reach out to the employer.
9) Practice your response
Don't stick to one answer; try to come up with a few different responses and select the best one; nowadays, you can take help from AI chatbots such as ChatGPT to come up with amazing responses!
And if you're confused about which reply sounds better, take help from friends and family. This can help you catch any awkward phrasing or mistakes before you send it
10) Proofread your response
Finally, before clicking the sent/submit button, proofread it carefully for any typos, grammatical errors, or formatting issues. This can help ensure that your response is professional and polished.
Click Here For The Best Tips For Writing A Job Application Letter.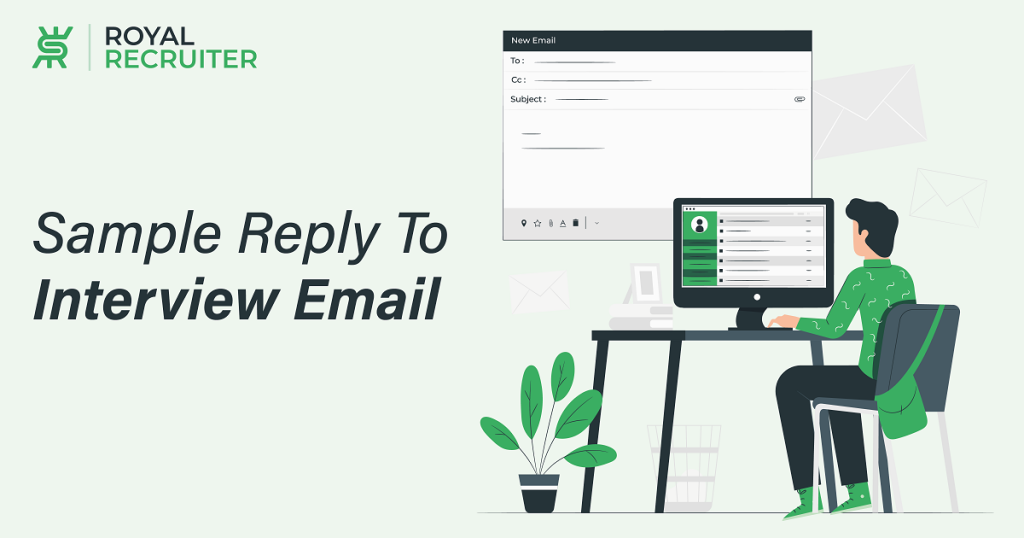 Sample of how to respond to an interview email 
–
Reply email if you're accepting the interview email:
Dear [Interviewer's Name],
Thank you for considering me for the [Position] role at [Company]. I am excited to have received your email inviting me to interview for the position of [position name] on [Date] at [Time]. I am excited to discuss my qualifications further and learn more about the Company and its culture.
Please let me know if there is any additional information I need to provide or if there are any specific topics you would like me to prepare for. I am eagerly looking forward to meeting with you and your team.
Thank you again for the opportunity, and I look forward to seeing you soon.
Sincerely,
[Your Name]
Reply email if you want to reschedule 
Dear Interviewer's Name,
Thank you for reaching out to schedule an interview for the [Position] role at [Company]. Unfortunately, due to unforeseen circumstances, I am unable to attend the interview at the scheduled time on [Date] at Time]. I apologize for any inconvenience this may cause.
I am very interested in the opportunity to interview for the position, and I would appreciate it if we could reschedule the interview for a later date [mention your available Date] that is more convenient for both of us. I am available at any time next week or the week after.
I appreciate your understanding, and I look forward to hearing back from you soon.
Best regards,
[Your Name]
 Here are some good things to put on a resume about yourself to give a clear picture of yourself.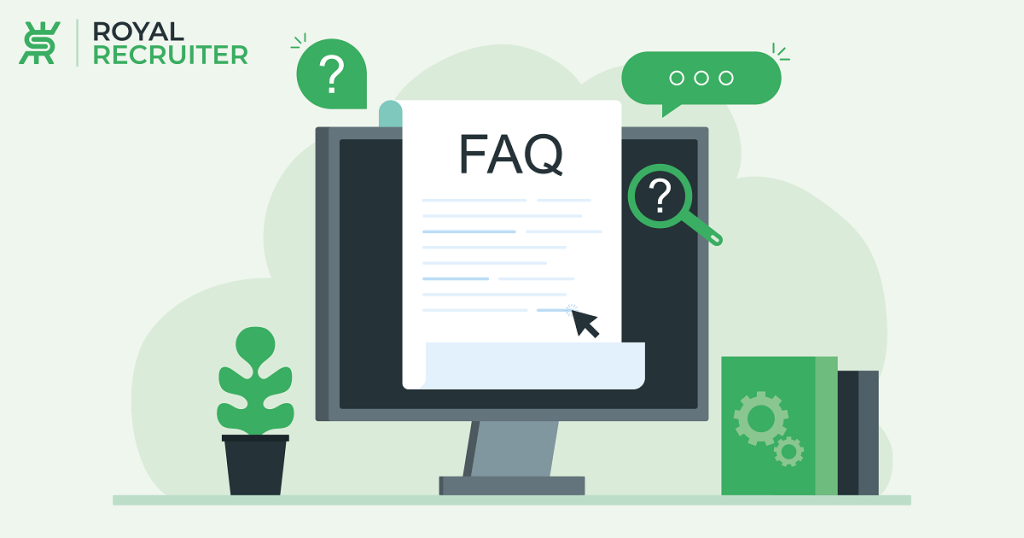 Frequently Asked Questions
Is it okay to ask for a different interview date and Time?
If you have a scheduling conflict and can't make it to the interview at the proposed Time, it's okay to ask for a different interview date and Time. However, it's important to be flexible and provide alternative dates and times that work for you.
Should I attach my resume and cover letter to my response to the interview email?
Attaching your resume and cover letter to your responsibility is unnecessary unless the interviewer specifically requests it.
Should I follow up after sending my response to the interview email?
If you don't hear back from the interviewer within a few days or prior to your interview date, following up with a polite email to confirm the interview time and Date is okay.
Top Most Recent jobs near you