LinkedIn Recruiting Analytics: Measuring Success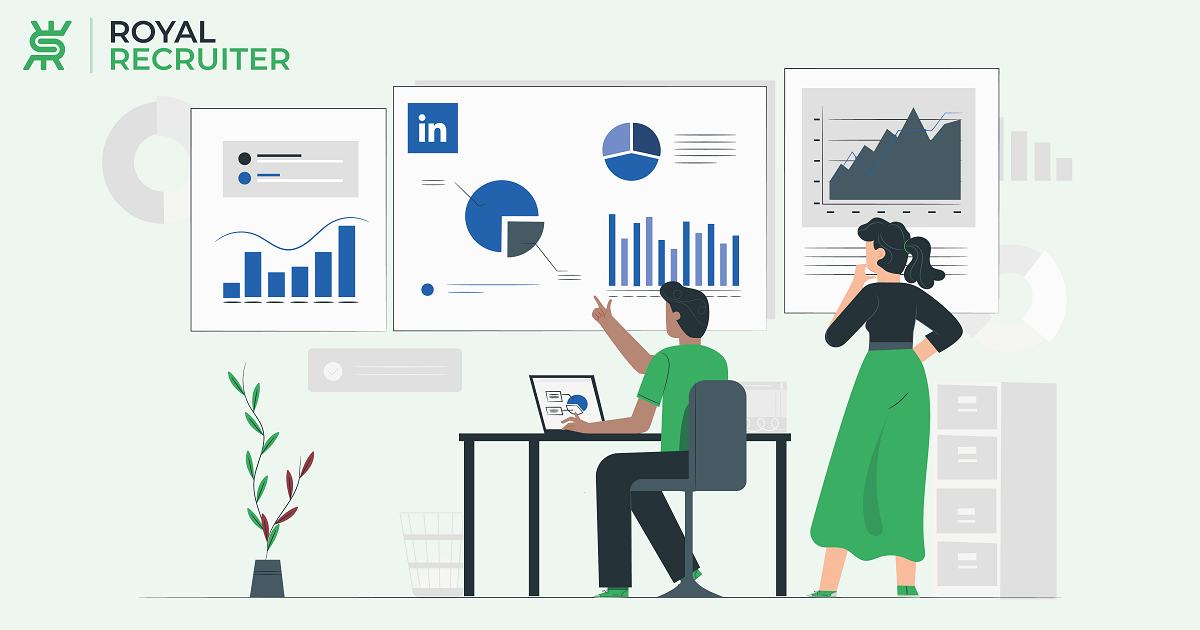 Analytics is important for measuring success. Let's see how LinkedIn recruiting analytics can help you measure success in recruiting and marketing.
LinkedIn, the professional networking giant with millions of professionals and job seekers, is certainly the best when it comes to candidate sourcing and Hiring. But this large number of professionals won't benefit a company if they don't have any analytics.
Because with analytics, you can make better decisions and know your audience more accurately. And in terms of recruiting analytics, LinkedIn is considered the best as you can track and get analytics from almost every activity ranging from your personal profile, company page, and recruitment efforts!
For companies and recruiters who use LinkedIn for recruiting candidates, engage audiences and establish brand awareness. It's a must for them to know what types of analytics they can get from LinkedIn and how to use them effectively for Success.
In today's blog, we'll discover LinkedIn recruiting analytics, what they offer, and how you can benefit from them.
What Is LinkedIn Analytics?
LinkedIn analytics is a set of metrics that LinkedIn provides to its users to track their progress, engagement, and recruitment strategy, and measure the overall success of their recruitment efforts on LinkedIn.
What Are LinkedIn Analytics And How To Use Them?
Currently, LinkedIn offers analytics for almost all the features you use, making it super easy for you to track growth and learn more about the audiences to come up with polished and more effective approaches.
Below are some of the useful LinkedIn analytics that you can use to measure the success of your campaigns.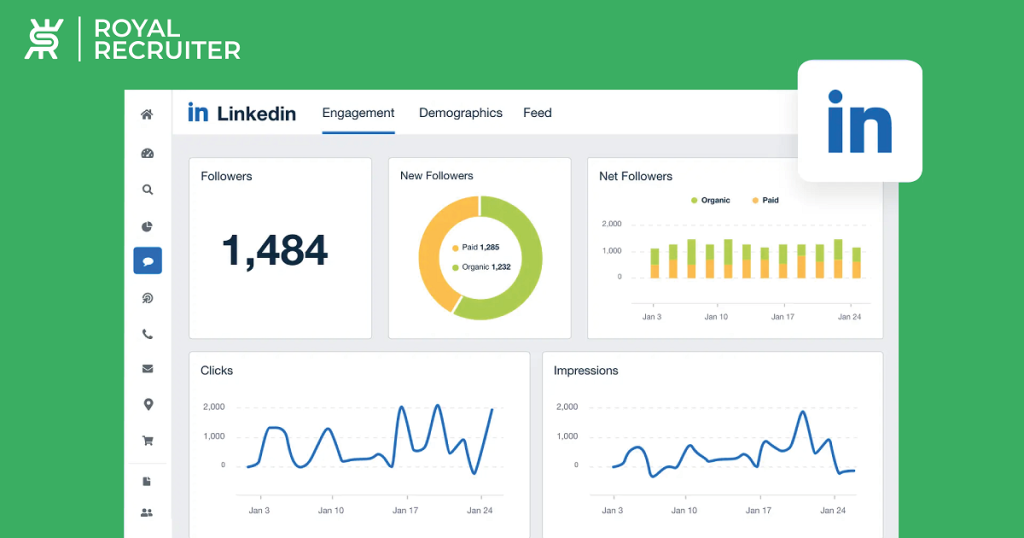 LinkedIn page analytics:
Be it a company or personal page. LinkedIn pages are a great tool to promote your business culture and achievements to attract candidates.
With LinkedIn page analytics, you can simply know about the development of your company's page. LinkedIn page analytics provide precise information regarding:
LinkedIn page analytics will give you an accurate number of daily page traffic. By analyzing daily page visitors, you can determine whether your content marketing strategies are working effectively or not.
If the number of traffic increases gradually, then it's an indicator that you're on the right track; if the traffic is decreasing, you have to consider changing or modifying the content marketing plan.
Post-impression is also an essential metric. This metric illustrates how many people have seen your post/content. Evaluating post-impression data will help you to know what types of content your followers want to see and engage the most.
Impressions will also assist you in crafting more captivating content, which will generate more engagement, such as click and comment.
Knowing page visitors' locations is also crucial for companies on LinkedIn. With visitors' locations, you can know which states or countries professionals are visiting your page.
According to various data, most people visiting your company page on LinkedIn are willing to work with you!
To establish brand awareness, you've to reach new people and gain followers. LinkedIn page analytics will give insights on followers, such as how many followers you had and how many you've got in previous months or weeks.
Followers metric will assist you in assessing how your content is performing. You can change your content sharing or marketing strategy if you're not getting new followers as expected.
This metric is also known as click-through rates. This feature shows how many clicks you've got on a particular post. Every company should strive to get as many clicks as possible because the more clicks you get, the more people will see your page.
Check out these LinkedIn Recruiting Best Practices and Tips to speed up your recruiting process.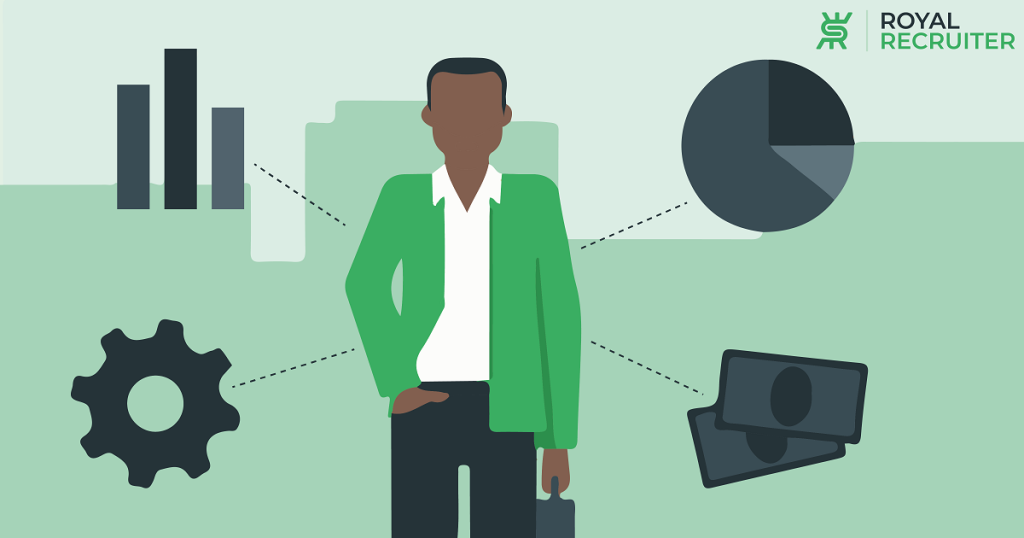 LinkedIn Personal Analytics:
Similar to LinkedIn page analytics, LinkedIn offers analytics features for LinkedIn profiles. The analytics feature for a personal profile is beneficial, especially for job seekers and recruiters.
Features that LinkedIn personal profile analytics include are:
It's a fantastic metric that allows users to see who's visited their profile. With this feature, a recruiter can see who's visited their profile and look for potential candidates from the visitors, as most of the time, prospective candidates visit the profiles of recruiters.
And for professionals, it can help them know people from their and other industries and build a solid and vast professional network.
One of the best ways of building a professional network on LinkedIn is by sharing different types of content. LinkedIn post analytics lets you see how many people from within and outside your connections have seen the posts.
With the help of post analytics, you can produce better contents to gain more followers.
Profile search appearance
LinkedIn profile search appearance shows how many people have found your profile through LinkedIn's search engine. These people could either be ordinary people, professionals, or recruiters.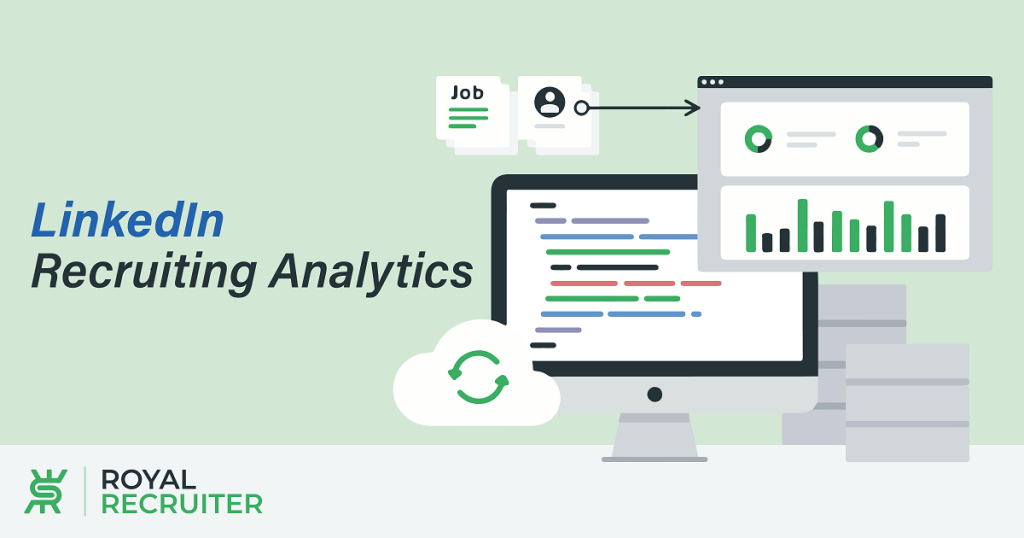 LinkedIn Recruiting Analytics:
Recruitment is a big hassle for companies and recruiters. For recruitment, the more accurate data you have, the better decision you can make while recruiting.
Here are some insights you'll get by using LinkedIn's talent insight.
With LinkedIn talent insight, you can search for candidates more effectively with its talent pool data. Not only that, but you can also be with talent pool recommendations and talent snapshots.
Know current and future skill gaps
Finding out what skills your competitors' employees are acquiring is the best thing you can do, as it'll help you focus on improving your employees. Using LinkedIn talent insight's skills trends and competitive benchmarking, you can easily find out what skills employees from your competitor organizations possess and what your employees lack. 
The real-time company reports and employer branding metrics
With real-time company reports and employer branding metrics, you can quickly evaluate Where your company is winning and losing talent, Hiring and departure trends, Top workforce skills at the company, and Company workforce distribution.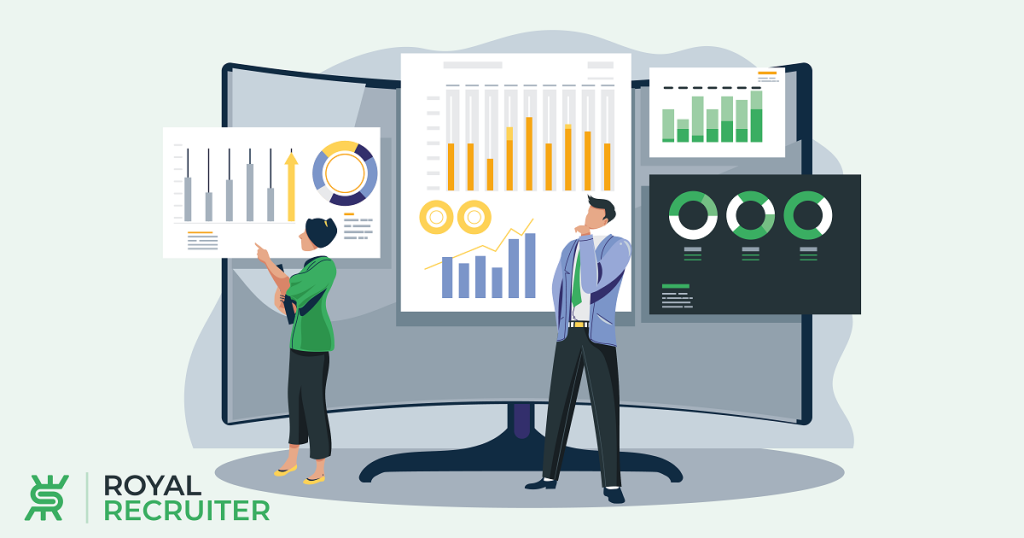 Why It's Important To Use Analytics?
LinkedIn is now the most popular professional networking platform used by professionals and businesses to network, promote their company, and connect with potential clients.
It's a powerful tool that can help you achieve your marketing goals with valuable insights/analytics for better performance.
Let's see why it's important to use LinkedIn analytics and how creating a recruiting and marketing plan based on data can help you create successful campaigns.
Understand Your Audience
You can get useful audience data from LinkedIn analytics, including job titles, industries, talents, and regions. This will assist you in making your content more interesting and relevant by tailoring it to your target audience.
Measure Your Performance
A key component of marketing and recruiting on LinkedIn is understanding how your campaigns are performing. Analytics on LinkedIn can be used to monitor the success of your campaigns, including the number of views, likes, comments, and shares.
Additionally, you can use analytics to determine which content categories perform best and change your strategy accordingly. For instance, if you observe that text-based postings receive less response than videos, you could aim to increase the number of videos in your content strategy.
Optimize Your Profile And Page
Your LinkedIn profile and page are your personal brand, and you must optimize them to stand out and attract potential candidates or professionals for networking. Analytics can help you understand how people find and engage with your profile and company page, such as through searches, page/profile views, and clicks.
With real-time insights, you can optimize your profile and company page, including your headline, summary, work experience, company's aim, and achievements, to increase your visibility and appeal to your target audience.
Create Successful Campaigns
Without analytics, you'll never be able to create campaigns that'll be successful because having no data or analytics means you're throwing money down the drain.
Using analytics means you understand your audience meticulously and how your campaigns are performing. You can use real-time data to develop and modify content strategies that can help achieve goals and adjust your strategy as you go because only accurate data can help you make informed decisions that lead to better outcomes, such as more leads, more engagement, and more sales.
Here are some Advanced LinkedIn Sourcing Techniques For Recruiters to make sourcing more simple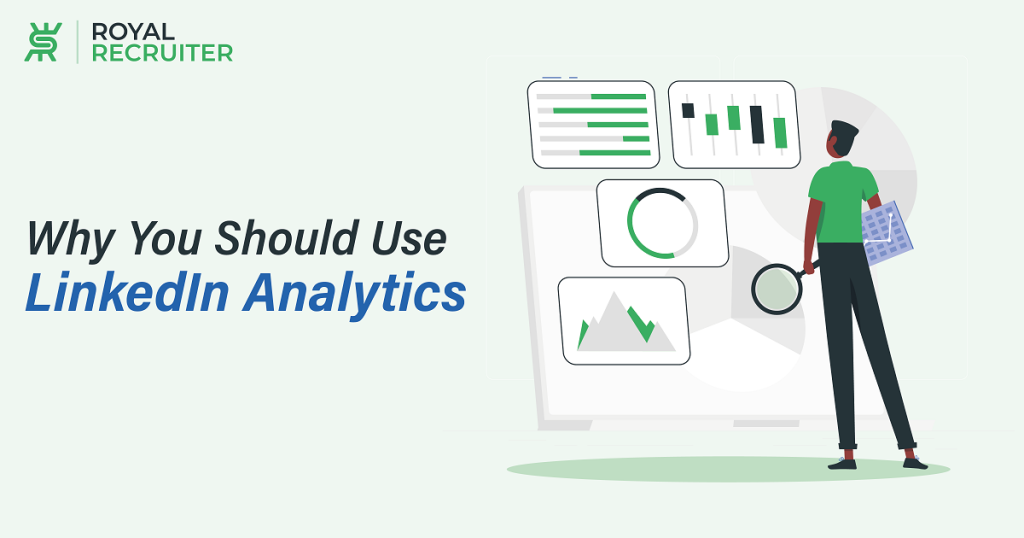 Why You Should Use LinkedIn Analytics
You must be wondering why you should use LinkedIn analytics more than others. Here are a few reasons why to use LinkedIn analytics to optimize your recruitment strategy.
Some of them are:
Improved Candidate Experience
LinkedIn analytics can help you understand how job seekers are engaging with your job postings. By analyzing the data provided by LinkedIn analytics, you can identify which job postings are generating the most interest and adjust your strategy accordingly. This can help you create a better candidate experience by tailoring your job postings to the needs and interests of your target audience.
Competitive Advantage
Everyone wants to stay at the top and ahead in the recruitment industry. By using LinkedIn analytics, you can gain a competitive advantage in the recruitment market. With billions of real-time data at your fingertips, you can quickly adapt your recruitment strategy to stay ahead of the competition.
You can also identify key trends and patterns in the job market and adjust your recruitment or content marketing strategy.
Cost-Effective Recruitment and Marketing
Recruitment and marketing are costly and extremely time-consuming processes. LinkedIn analytics can also help you save time and money on recruitment.
By analyzing LinkedIn analytics, you can optimize your recruitment strategy and reduce your recruitment costs.