How To Put Linkedin On Resume?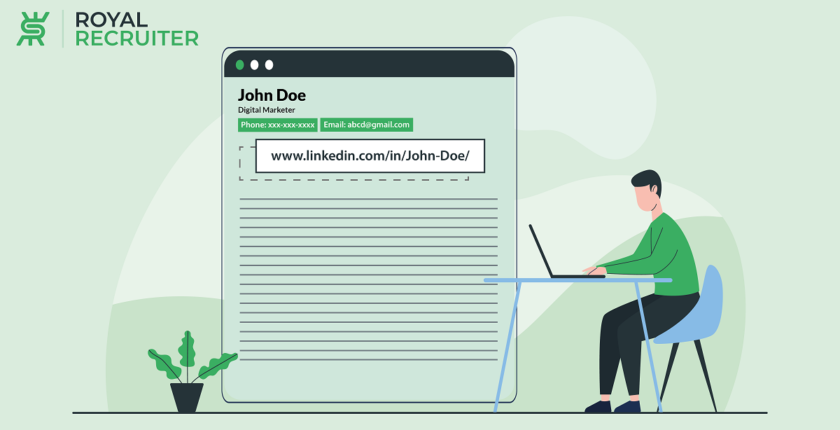 Now employers want to know more about potential employees through their LinkedIn profile, but how to put LinkedIn on resume? Let's find the right way 
In today's job market, it's essential to have a strong online presence. One of the best platforms for that is LinkedIn. 
LinkedIn is a professional networking platform that has become a vital tool for job seekers and recruiters alike. It allows job seekers to show professional brands, connect with industry leaders, and discover job opportunities. 
By including a LinkedIn profile on a resume, job hunters can provide a more comprehensive view of their qualifications and experiences, which can increase the chances of getting hired.
Let's see the importance of adding a LinkedIn profile on a resume, the benefits it can provide, and how to incorporate it into your resume.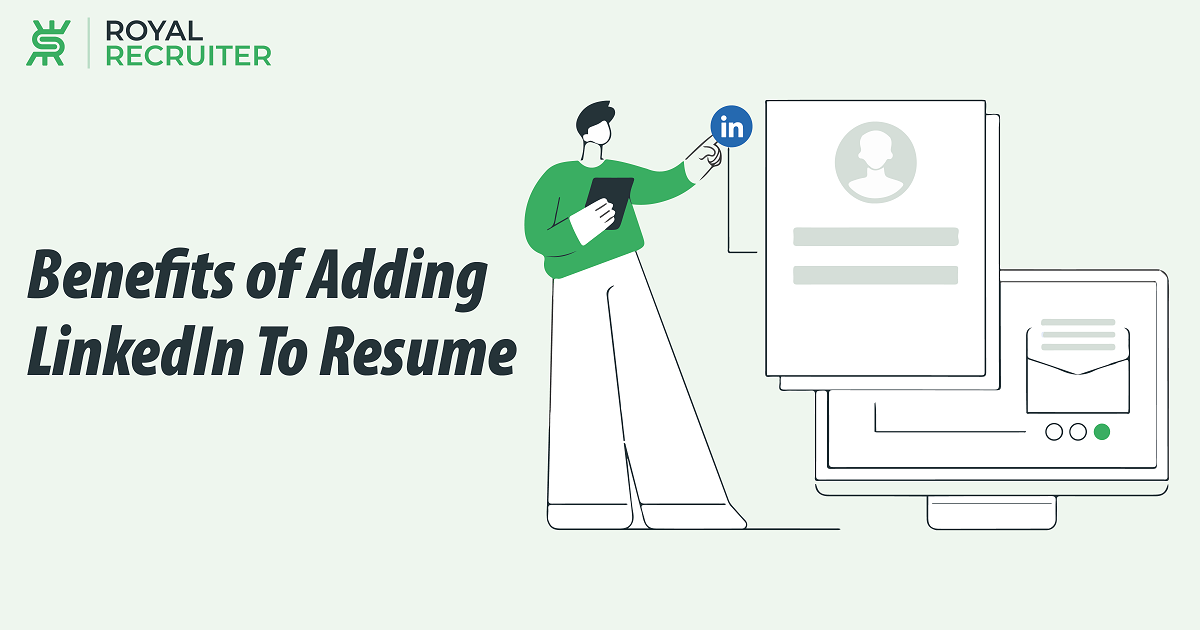 Benefits Of Adding LinkedIn To Resume
Your LinkedIn profile is essentially an online version of your resume, where you can provide more information about your qualifications and experiences. 
Some of the benefits of adding LinkedIn To Resumes are:
Detailed And Additional Information
Unlike resumes, a LinkedIn profile highlights detailed and additional information about your skills, education, and work experience. It can also serve as a platform to showcase your portfolio, certifications, and volunteer work than a traditional resume, which can give hiring managers a better understanding of your capabilities. 
Also, you can use this platform to show your endorsements and recommendations from industry leaders, which can add credibility to your profile.
Communicate With Hiring Managers
Another great benefit of LinkedIn is that it allows hiring managers and recruiters to connect with you directly if they need to discuss anything with you. This feature is exceptionally beneficial for job seekers as it provides an opportunity for direct communication with potential employers. 
With this feature, you can express your interest in the company and position. 
Moreover, it lets the hiring managers and recruiters get to know you better as a candidate and understand your capabilities more comprehensively. This can lead to more meaningful conversations and ultimately lead to better job opportunities and career growth.
 Increase Your Visibility To Recruiters And Hiring Managers
Having a well-maintained LinkedIn profile can increase your visibility and make it more likely that you will be considered for job opportunities.
Do you want to know how to build a resume that'll increase your chances of visibility to recruiters? Read How To Build A Resume | Onestop Resume Building Guide 
Importance Of Having A Complete And Up-To-Date LinkedIn Profile
A complete LinkedIn profile can improve your visibility to recruiters and hiring managers, allowing them to find you based on your qualifications and experiences. 
Additionally, you can make a strong first impression on recruiters and hiring managers by including a professional headshot, detailed work experience, and a comprehensive summary.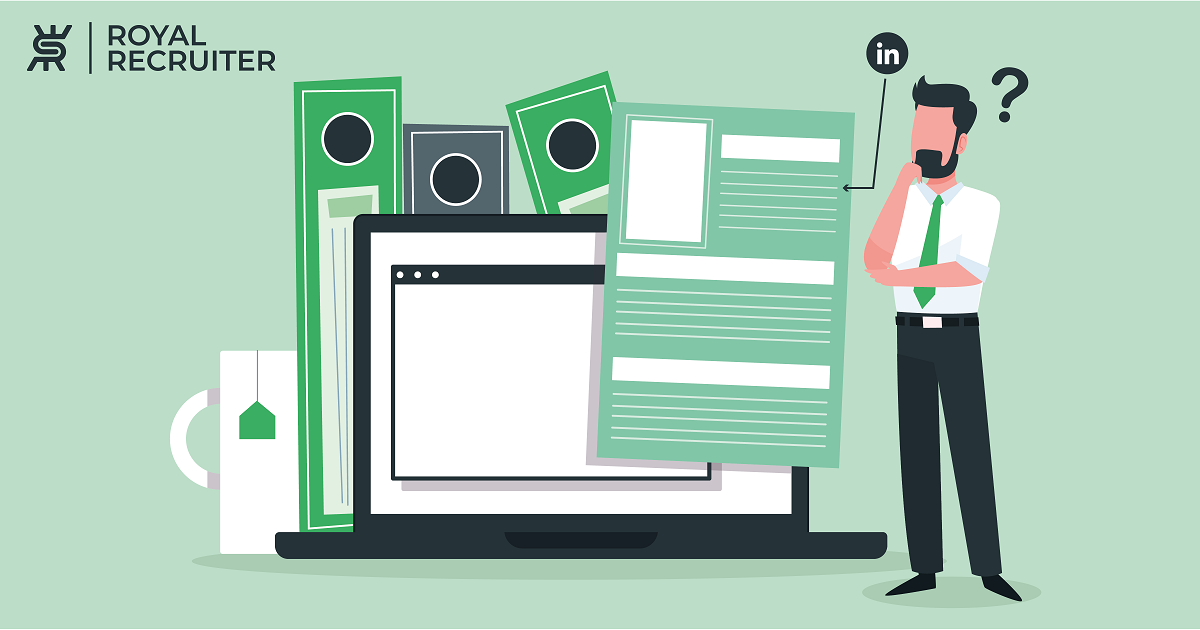 How To Add LinkedIn Profile To Resume
The first and most common way is to include your LinkedIn URL on your resume. This allows recruiters and hiring managers to easily find your profile by copying and pasting the URL on web browsers. 
You should add LinkedIn URL to the contact section of your resume, alongside other contact information such as email address and phone number.
The second option is to include a sentence such as "View my LinkedIn profile for additional information about my qualifications and experiences" in the summary section of the resume. 
This gives hiring managers the option to view your profile if they are interested in knowing more about you. 
Some online resume builders or job submission platforms allow you to embed your LinkedIn profile. This can be a fantastic way to make your resume more engaging, as it allows the readers to access your profile without manually typing the address. 
When deciding whether to use an embedded LinkedIn profile or not, it's important to consider the platform you're submitting your resume to. Because some platforms may not support embedded profiles, so it's best to check with the company or platform before submitting your resume.
How LinkedIn URL Should Look Like
When adding LinkedIn URLs to your resume, it's important to make sure they look professional. Otherwise, it could also give hiring managers a bad impression of your professionalism. 
Here are a few tips for creating an effective LinkedIn URL:
Use your full name: Your LinkedIn URL should include your full name rather than just a username or initials. This makes it easy for recruiters and hiring managers to find you and ensures that they're viewing the correct profile. 
A right example of this would be: LinkedIn: www.linkedin.com/in/John-Doe/
Keep it simple:

Your LinkedIn URL should be easy to read and remember. Avoid using special characters or numbers, as they can make the URL difficult to type. 
A wrong example would be: LinkedIn: www.linkedin.com/in/John-Doe-ljhsj72912sj/
Top Writing Job jobs near you