Common Resume Do's And Don'ts To Enhance Your Hiring Prospects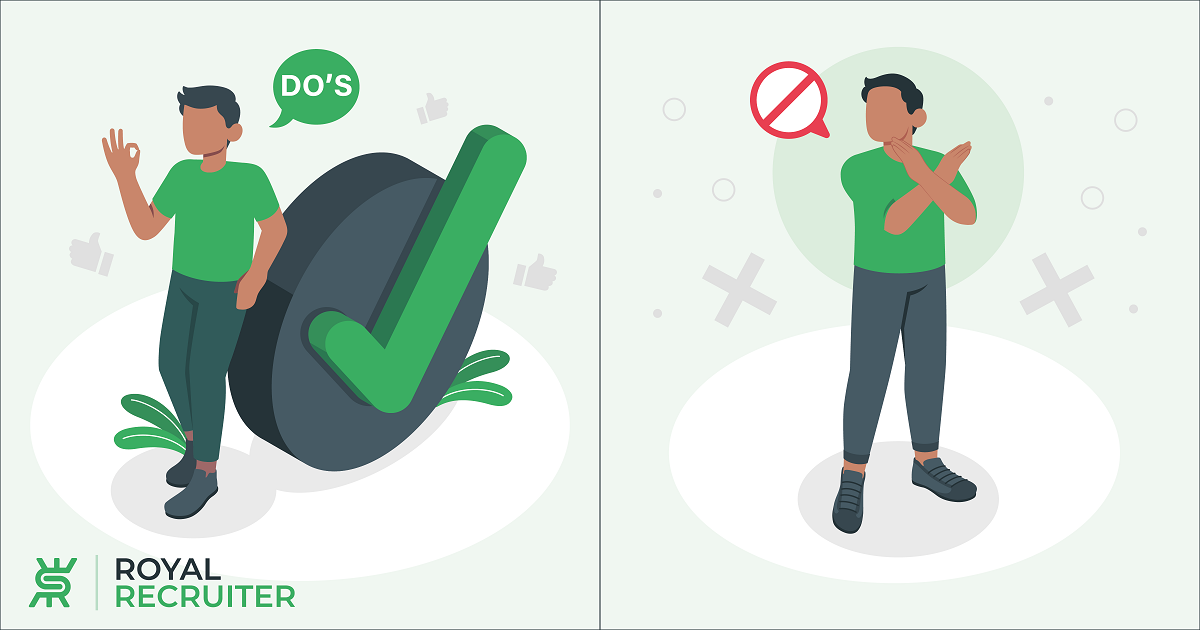 If you're trying to create a resume that would attract recruiters. Here are some common resume do's and don'ts. Following these do's and don'ts will help you get hired faster.
Not only job seekers; everyone knows that a resume is the only piece of paper that can help a person land their dream job or start their career. Nowadays, with the help of the internet, anyone can create a resume on their own.
Though it's helpful for them. But one common mistake they make is doing something with the resume that might reduce their hiring chance, such as altering the resume format, including totally unnecessary information, etc.
If you're trying to create a winning resume that will attract the reader or hiring manager at the first attempt, you should know what the resume dos and don'ts are.
In this article, we've compiled the most common resume do's and don'ts so that you can create the best resume that will help you get hired. 
What Does Resume Do's And Don'ts Mean?
We know that there are certain types of standards that you should follow to create a resume. Similarly to that, there are also some do's and don'ts that a job seeker should be aware of while writing a resume.
The do's and don'ts of a resume have a vital role because if a candidate fills up their resume with a bunch of don'ts, the reader or recruiter isn't going to like that, which could even lead to application rejection!
Follow Some Simple Tips To Create A Perfect Resume.
What Are The Do's And Don'ts Of A Resume
Let's discover the do's and don'ts that every job seeker should be mindful of while creating a resume.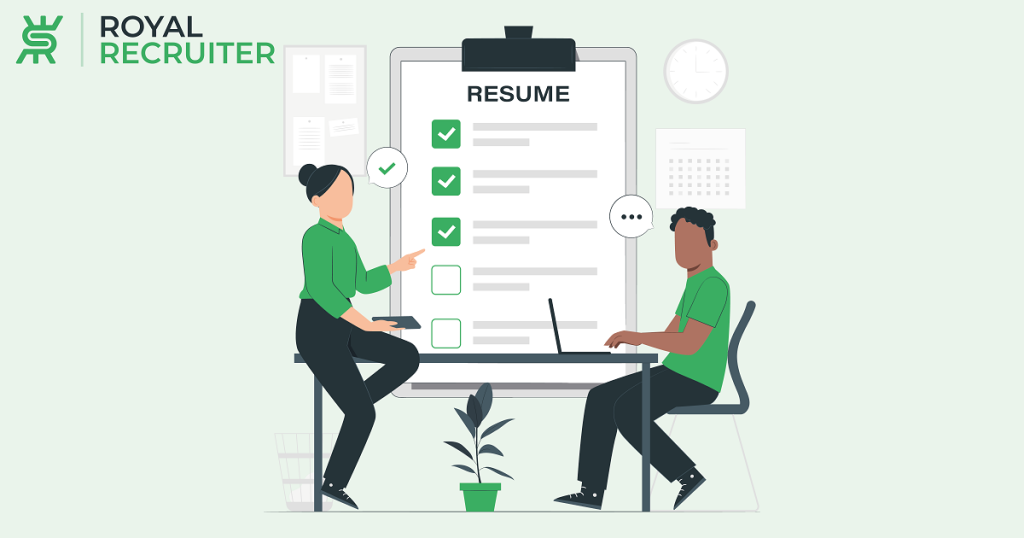 Some of the do's while writing a resume:
Customize your resume for each job you apply for. Review the job posting carefully and identify the skills and qualifications that the employer wants. Then, highlight your relevant skills and experiences that match those criteria.
Use simple sentences and bullet points. Avoid long paragraphs or complex sentences that can make it hard for the reader to scan your resume quickly. Instead, use simple, clear language and bullet points to make your resume more readable.
Emphasize your achievements, not just your responsibilities. Rather than just listing what you did in each role, focus on what you accomplished and how it benefited your employer. This can show the value you can add to a potential employer.
Provide concrete evidence of your achievements. Use specific numbers and statistics to back up your claims. For example, instead of saying, "Managed a team of sales reps," say, "Managed a team of 10 sales reps and increased sales by 20% in the first quarter."
Start each bullet point with an action verb. Use an action verb that describes a specific achievement or responsibility. For example, "Managed," "Developed," "Implemented," "Led," "Achieved," "Improved," etc.
Incorporate keywords from the job posting. Use relevant keywords from the job posting to make sure that your resume passes automated applicant tracking systems (ATS). This can help improve your chances of getting an interview.
Include a summary or objective statement. A summary or objective statement can give a brief overview of your skills and experience. It should be tailored to the job you're applying for and highlight your most relevant experience.
Highlight your relevant experience. Focus on the experience that is most relevant to the job you're applying for. This can show that you have the necessary skills and experience to succeed in the role.
Include your education and certifications. List your education and certifications that are related to the job you're applying for. Include any degrees, diplomas, certificates, or licenses that demonstrate your qualifications.
Choose a font and format that looks professional. Avoid fonts or formats that are flashy or hard to read. Use a simple font like Times New Roman or Arial.
Use white space well. Avoid clutter and make your resume easy on the eyes with enough white space. This can make your resume more readable and attractive.
Proofread and edit your resume carefully. Check for any typos or errors, and ask someone else to review it too. This can catch any mistakes you might have missed.
Keep your formatting consistent throughout your resume. Use the same formatting for bullet points, font size, etc. This can make your resume more organized and professional.
Include your contact information clearly. Make sure your name, phone number, and email address are easy to find on your resume. You want potential employers to contact you easily.
Keep it brief. Aim for a two-page resume and focus on the most important information. Remember, your resume is a snapshot of your experience and qualifications, not a comprehensive list.
The shorter and simpler it is, the more time the reader will spend on it. 
Here Are Some Good Things To Put On A Resume About Yourself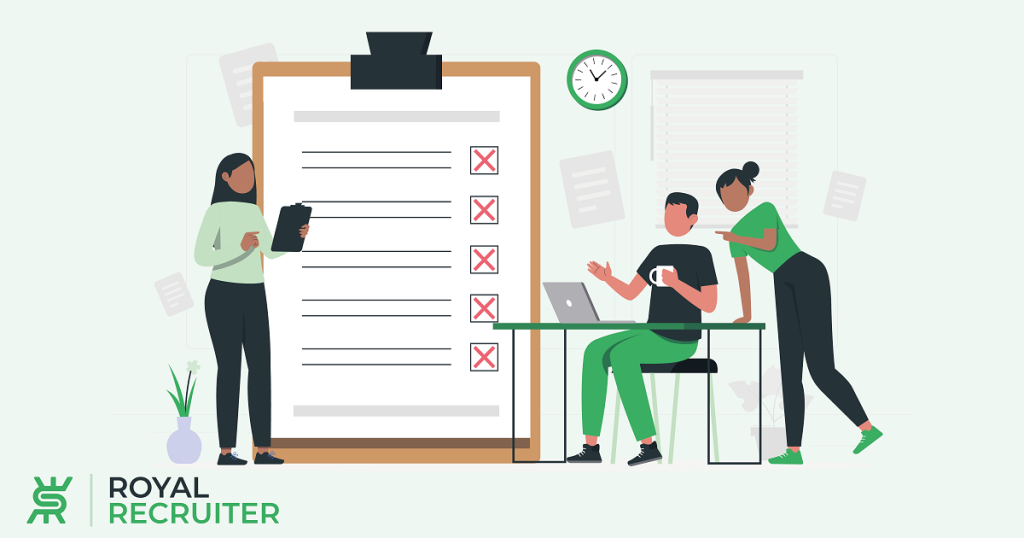 Some don'ts while writing a resume:
Avoid personal information: Your name, address, and contact information are enough. Don't share your age, marital status, religion, or politics. These are not related to the job and could cause bias.

Don't use the same resume for every job. Each job is different, and your resume should match it. Focus on the skills and experiences that matter for the job.

Don't add irrelevant jobs or experience: Don't list jobs that have nothing to do with the job you want. If you worked in a different field, leave it out.

Don't make your resume too flashy or complicated. Use simple fonts and formatting. Simple fonts and formatting are easier to read and look more professional.

Don't send your resume without proofreading it. Typos and errors can ruin your impression and show a lack of attention to detail. Check for typos and errors. 

Don't exaggerate or lie about what you have done or learned. This may help you get the job, but it will backfire later. Be honest about your experience and qualifications.

Don't add CGPA unless required: If you just graduated, you might think including CGPA on your resume would be a good choice. But if the job doesn't ask for it, don't add it. Employers care more about your skills and experiences than your grades.

And if your CGPA or grades are lower, it could place a bad impression. 

Don't copy career objectives or summaries from a website or template. This can make you look imperfect and not unique. A personalized objective or summary will show your interest and fit for the job. Try to write your career objective or summary on your own; if you're not confident that you can create a stunning one, take help from professionals. 

Don't talk about salary on your resume: Salary is something to discuss during the interview, not on your resume. Don't mention how much you made or want to make. This could hurt your chances of getting the job if you were underpaid before or if you ask for too much.
Read This And Find Out What You Should Include On Your Resume.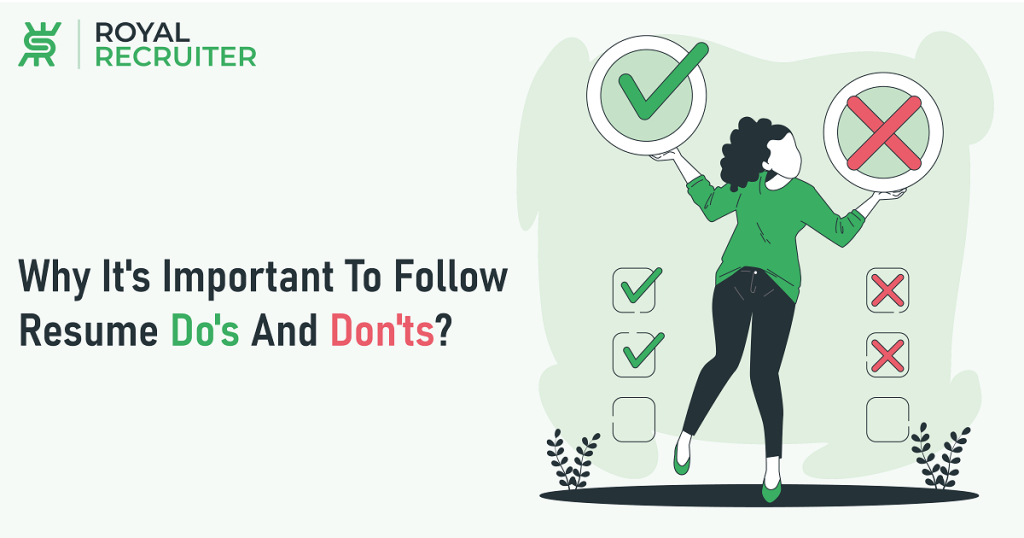 Why It's Important To Follow Resume Do's And Don'ts?
Creating a resume that follows resume do's and don'ts is essential in today's competitive job market. Resume do's are the things that you should include in your resume, while resume don'ts are the things that you should avoid at all costs.
By following the do's and don'ts, you can make a resume that catches the eye of hiring managers instantly and sets you apart from other applicants.
So, why is it important to follow these guidelines? Here are a few reasons:
Your resume is your first impression: The first thing a hiring manager looks at is your resume, which can leave a lasting impression. By adhering to the do's and don'ts of resume writing, you can make sure that your resume creates a positive impression.
You can avoid common errors: Resume don'ts include typos and grammar mistakes, overly flashy design elements, and irrelevant information. By avoiding these common errors, you can ensure that your application doesn't get ignored or rejected for silly reasons and that you present yourself in the best possible way.
You can stand out from the competition: You can create an impressive resume that distinguishes you from other candidates by following resume do's and don'ts. This allows you to prove that you are aware of what the company is looking for and enhance your chances of getting the job offer.
Top Most Recent jobs near you