How To Make A Nursing Resume: In Eight Easy Steps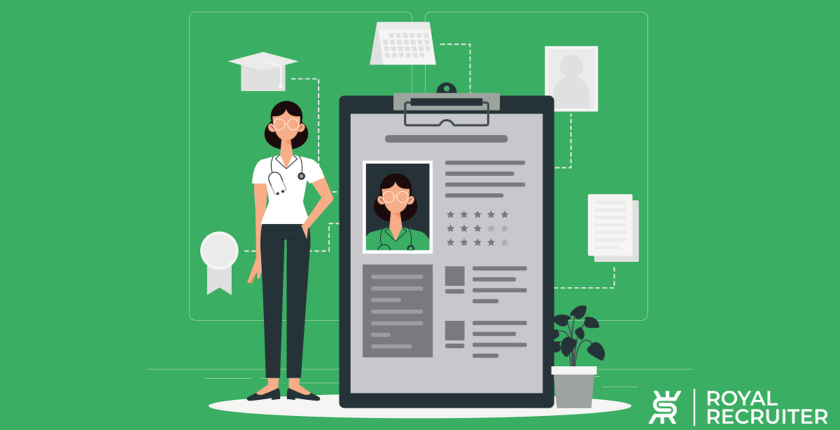 Are you a newly graduated or registered nurse looking for a job? Follow these easy tips on how to make a nursing resume and increase your hiring prospects!
Nursing is undoubtedly one of the most challenging and competitive jobs. A good resume is vital for nurses to exhibit their qualifications, education, and experience to potential employers because a well-written nursing resume can increase your chances of getting an interview and, ultimately, a job. 
In this blog post, we'll go through eight key sections that should be included in a nursing resume and discuss how to prepare a resume for nursing jobs that stands out to employers.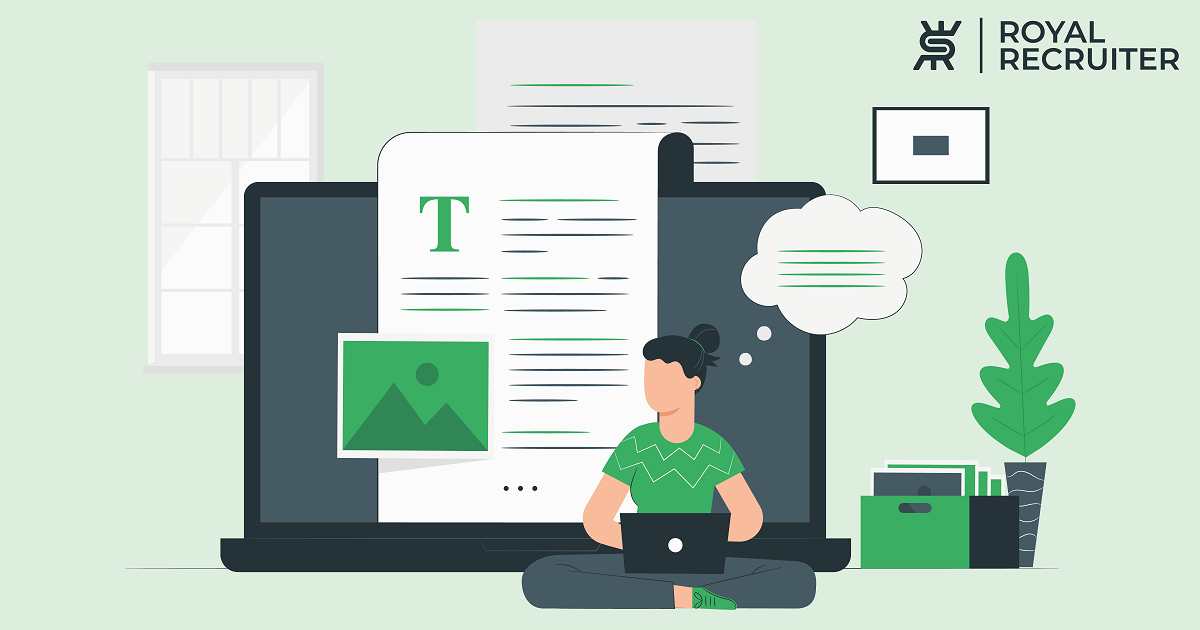 Start With A Good Resume Layout
In resume basics, the format comes first. The layout and design of a nursing resume play a critical role in how potential employers perceive the candidate's qualifications.
A clear, clean, and visually appealing layout can help draw attention to a nurse's relevant skills and experience. In contrast, a disorganized or unprofessional layout may make it challenging for the employer to understand the candidate's qualifications.
A standard resume for a nurse typically includes the following sections:
Contact Information
Professional Summary
Education
Work Experience
Skills
Licenses and Certifications
Volunteer Experience or Additional Activities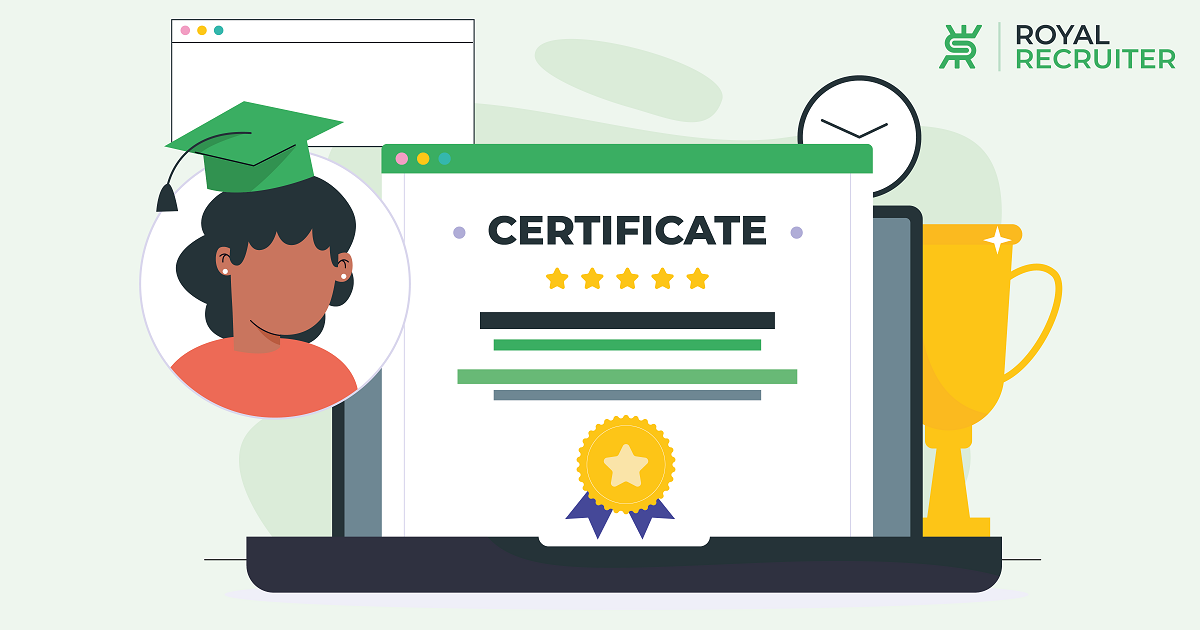 List education and certifications
Listing your nursing education and any certifications you have earned, such as your Registered Nursing license, is crucial for your nursing resume. Be sure to include the name and location of the nursing school you attended, as well as the date of graduation (not always recommended). 
Also, make sure to add any ongoing education or certification course.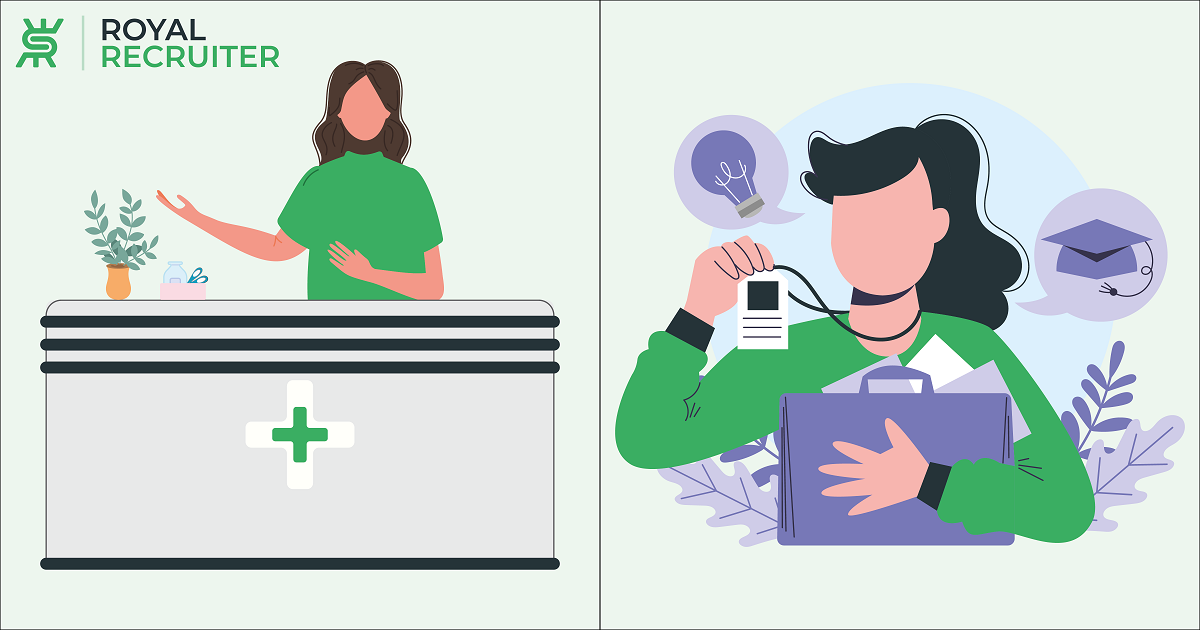 Include work experience
Work experience in the nursing field is an important section. So, how to write work experience in a resume?
It's pretty simple! Just be sure to list the name and location of the hospital or other healthcare facility you previously worked, for how long you worked there, and the job position. 
Also, briefly mention the responsibilities, experience, and skills you have gained while working with the company. 
Highlight Your Skills
A career in nursing is all about skills. The more skills you've, the better candidate you become. Some common skills of nurses are: the ability to work under pressure, attention to detail, communication skills, and knowledge of medical terminology. 
Also, if you are trained in any special areas, such as Dialysis, Oncology, or Pediatrics, you must add them to your resume even if it makes your resume longer.
Adding skills to a resume can be confusing,  most of the time job seekers think which skills to write in resume? as they're not quite sure about which one to add and which one to avoid.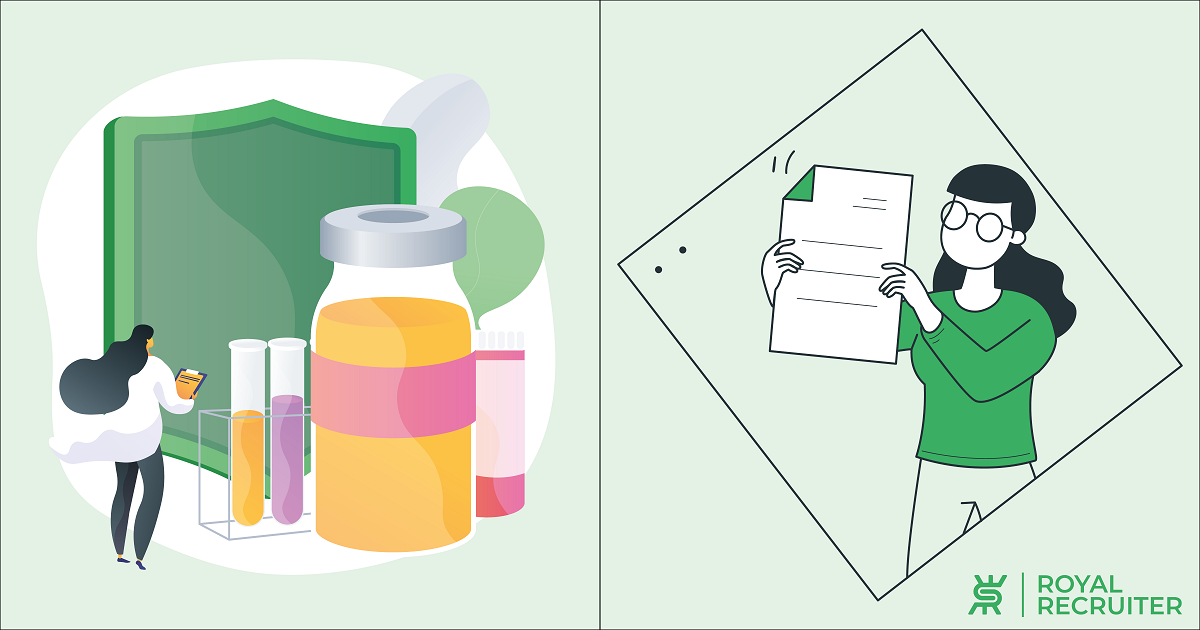 Include volunteer work and other activities
Volunteer work or other social/community activities shows a nurse's commitment to healthcare and are great for newly graduated nurses. For example, if you have volunteered at a free clinic or participated in a medical mission trip, include that information on your resume. 
This will help potential employers understand your passion for nursing and dedication to helping others. In addition, it will cover any gaps in your experience and knowledge.
Keep it organized
One of the most common questions of job seekers from every industry is, "what should a resume look like?"
A resume should be well-organized to ensure it is easy to read and looks professional. Use bullet points and clear headings to keep your resume organized. Make sure your resume is formatted consistently and free of spelling and grammar errors.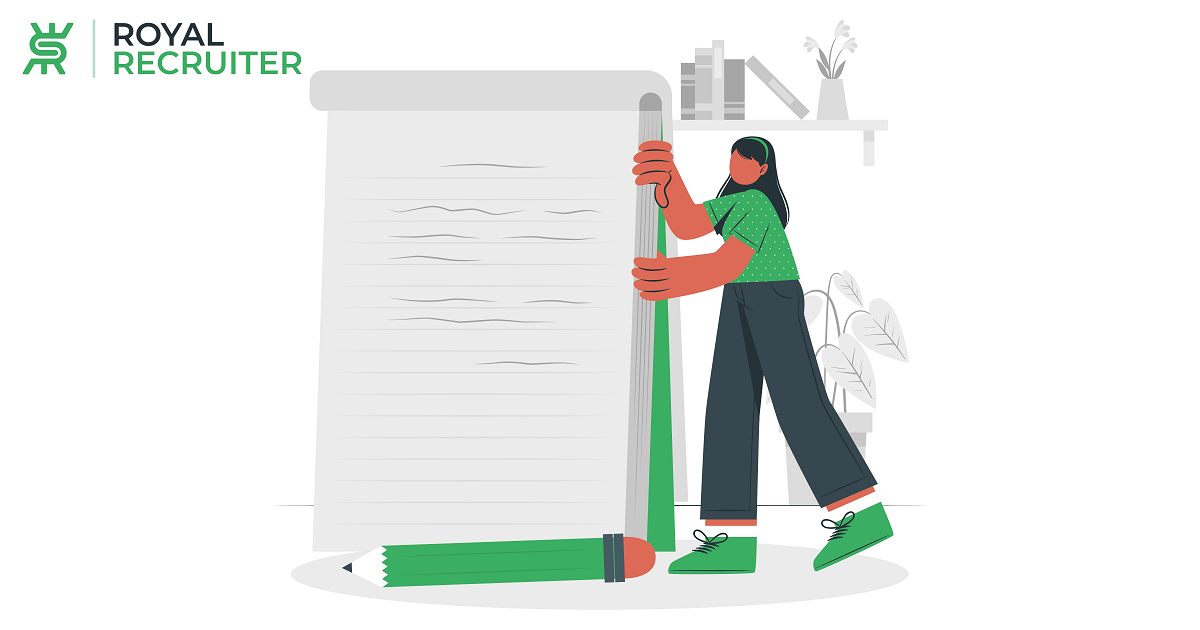 Include a summary statement
A summary statement is a brief statement at the top of your resume that summarizes your qualifications and highlights what you can bring to the position. 
This will give employers a quick overview of your qualifications and help them determine if you would be a good fit for the position. 
When writing a summary statement, keep in mind that a resume summary examples for students and professional aren't the same.
And a summary statement plays a significant role in a resume, so try to make it as unique and convincing as possible.
Use action words
Using action words like "managed," "coordinated," or "supervised" in your resume can make it more dynamic and powerful. Action words give employers an idea of your level of responsibility and achievements in your previous roles.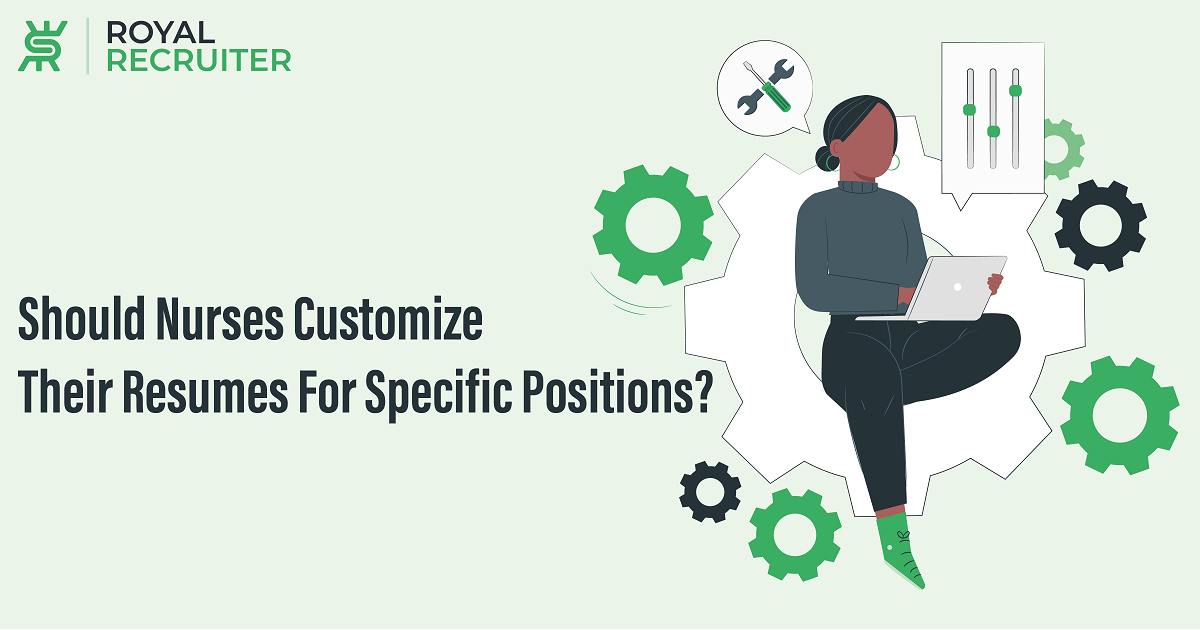 Should Nurses Customize Their Resumes For Specific Positions?
Yes, nurses should customize their resumes based on employers' requirements because different positions may have different requirements for resumes.
For example, a nurse who is looking for a career change may want to tailor their resume for a position in a hospital setting. On the other hand, a nurse who is seeking a position in a doctor's office may want to focus more on skills and experience that are relevant to that setting.
Ultimately, it is important for nurses to tailor their resumes for each position they are applying to. This will help them to stand out from the crowd and increase their chances of being selected for a position.
Can All types of Nurses Use The Same Resume Sections?
All types of nurses can use the same resume sections regardless of their nursing specialties. The core sections of a nursing resume include: a summary or objective statement, education and licensure, work experience, and skills. These sections highlight the essential qualifications and experiences that are relevant to the nursing profession and are thus common across all types of nursing positions. 
However, you should tailor your resume based on the nursing job position by mentioning relevant experience and qualifications, making you a strong candidate for the job and increasing the chances of your resume being picked up by applicant tracking systems (ATS).
I conclusion, a well-written nursing resume is essential for nurses looking to find a new job. By tailoring your resume to the specific position, listing your education and certifications, highlighting your skills, and including volunteer work, you can create a resume that stands out to potential employers. 
Remember to keep your resume organized, include a summary statement, and use action words, and you should be well on your way to landing your next nursing position.
Top Nursing Job jobs near you