How To Build A Resume | Onestop Resume Building Guide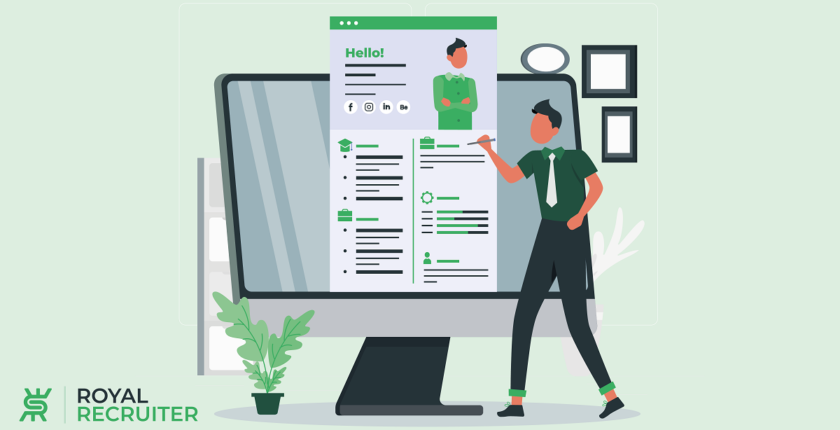 Whether you're fresher or experienced, you can't afford to make mistakes while creating a resume. Learn how to build a resume and craft the best resume on your own!
A resume is the most important and powerful piece of paper in job seekers' and professionals' lives. It's the first thing a hiring manager will see, and it's what they'll use to decide whether or not to invite you for an interview. 
That's why it's so important to know how to create a resume that effectively showcases and summarizes your skills, experience, and accomplishments.
But crafting a winning resume isn't always easy. From formatting and layout to choosing the right words and bullet points, there's a lot to consider. That's why we've put together this comprehensive guide on how to build a resume. 
Follow these tips and best practices, and you'll be able to create resumes that will help to land your dream job.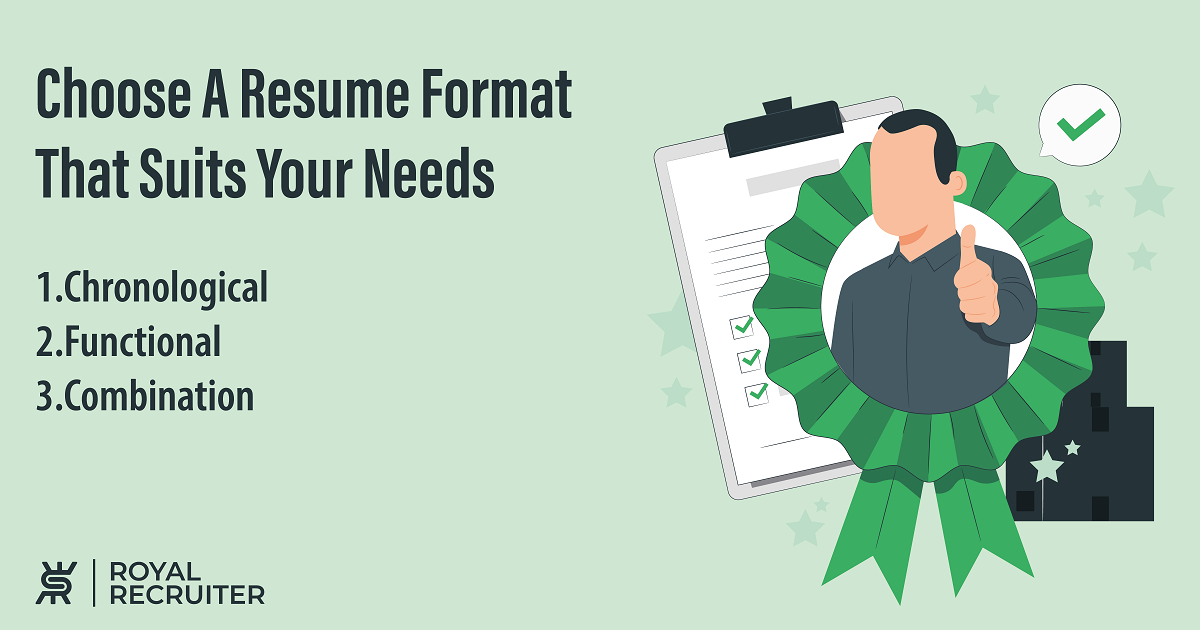 Choose a resume format that suits your needs
The first and foremost aspect of resume writing is the format. There are three main types of resume formats: chronological, functional, and combination.
Chronological: A chronological resume lists your work experience in reverse chronological order (most recent first). This is the most common and traditional format among skilled and experienced professionals. 
You can follow this format if you have a strong, consistent work history in a specific field.
Functional: functional resume focuses on skills and achievements rather than work history. This format is a good choice if you're changing careers and don't have much relevant experience.
Combination: As the name suggests, a combination resume combines elements of both chronological and functional resumes. It lists work experience in reverse chronological order but also includes a skills section that highlights relevant abilities. 
This format will be the best pick for those who want to emphasize both on work history and skills.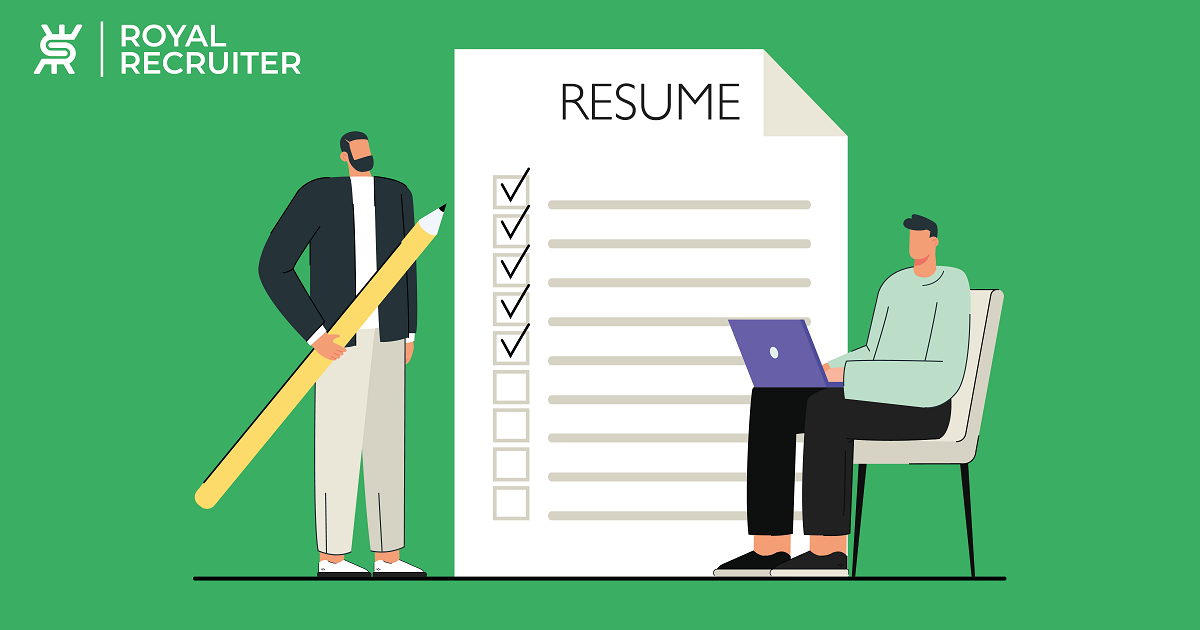 Use a clear, easy-to-read layout
Most of the time, job seekers just visit search engines to look for "How To Build A Resume" and they select the most fancy and over-edited resumes. But that's totally wrong.
Resumes should be easy to read and navigate, with a clear hierarchy of information and plenty of white space. Use headings and subheadings to help the reader find what they're looking for, and use bullet points to list your achievements and responsibilities.
Here are some additional tips for creating a clear and easy-to-read layout:
Use a clean, professional font like Arial or Calibri. Avoid fancy or decorative fonts, as they are hard to read and look unprofessional.
Use a font size between 10 and 12 points. Anything smaller can be hard to read, while anything larger may look weird and spoil the resume's look.
Leave plenty of white space. Don't pack your resume with unnecessary text and bullet points – keep plenty of white space to ensure cleanliness and give the reader's eyes a break.
Use bold and italic formatting when required. These formatting tools are useful for highlighting important information, but overuse can make your resume look cluttered.
Tailor Your Resume For Each Position
Tailoring a resume for each position is a crucial step in the job application process. A resume is essentially a marketing document that highlights skills, experiences, and achievements in a way that showcases your value to a potential employer. 
Therefore, it's important to tailor your resume to the position you are applying for to demonstrate how you are the best fit for the role.
Here are some examples of how to tailor a resume for some of the common job positions: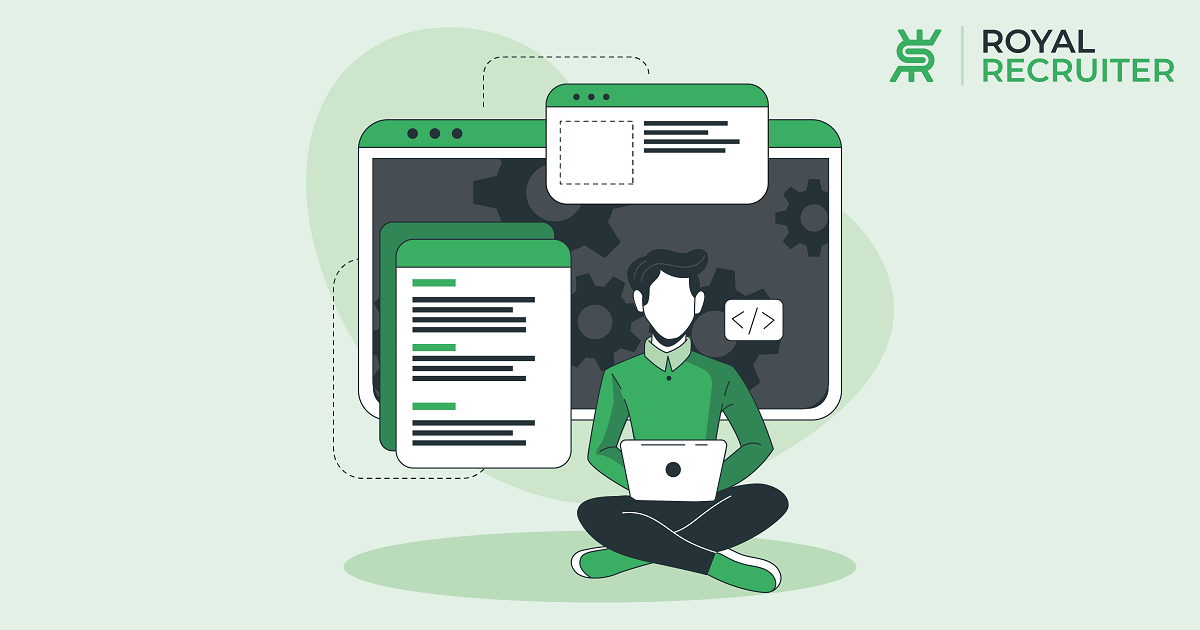 How To Tailor Resume For Web Developer Jobs:
To create a resume for web developer jobs, include a summary of relevant experience at the top and list work experience in reverse chronological order. 
Mention specific technologies and programming languages that have been used. Include relevant education or training, such as a degree in computer science or a certification in web development. Personal projects or contributions to open-source projects can also be included. 
In addition to technical skills, highlight relevant soft skills such as problem-solving, teamwork, and communication. By presenting oneself as a well-rounded and qualified candidate, the chances of getting the desired web developer job will increase.
Visit How To Create The Best Web Developer Resume to craft the best resume to land a web developer job.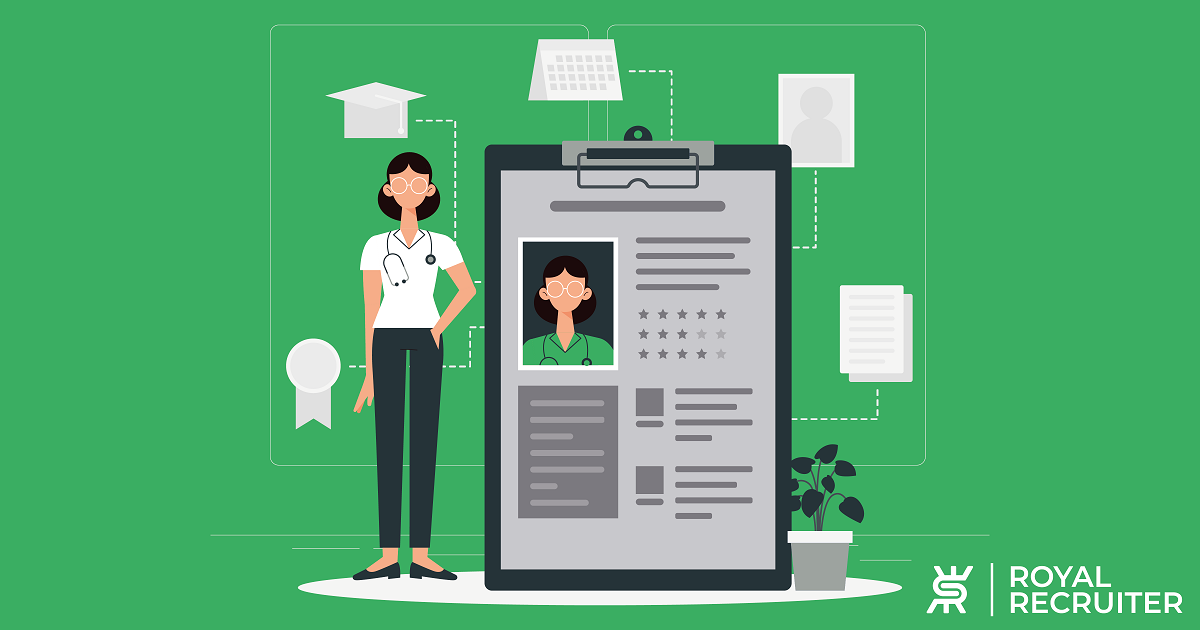 How To Tailor Resume For Nursing Jobs:
To tailor a resume for nursing jobs, it is essential to present oneself as the best candidate for the position. Use a clean, easy-to-read format and font and prioritize relevant experience and skills, such as clinical rotations, certifications, or volunteer work. 
Add specific details about responsibilities and accomplishments in each position. Utilize language and keywords from the job posting to show relevant skills and experience. 
Also, don't forget to include education, like a Bachelor or Master of Science in Nursing, and keep the resume short and to the point, with a maximum of one page unless necessary. 
By following these guidelines, a resume can be created that will catch the attention of potential employers and showcase fit for nursing jobs.
Visit "How To Make A Nursing Resume" for a complete resume-building guide for nurses.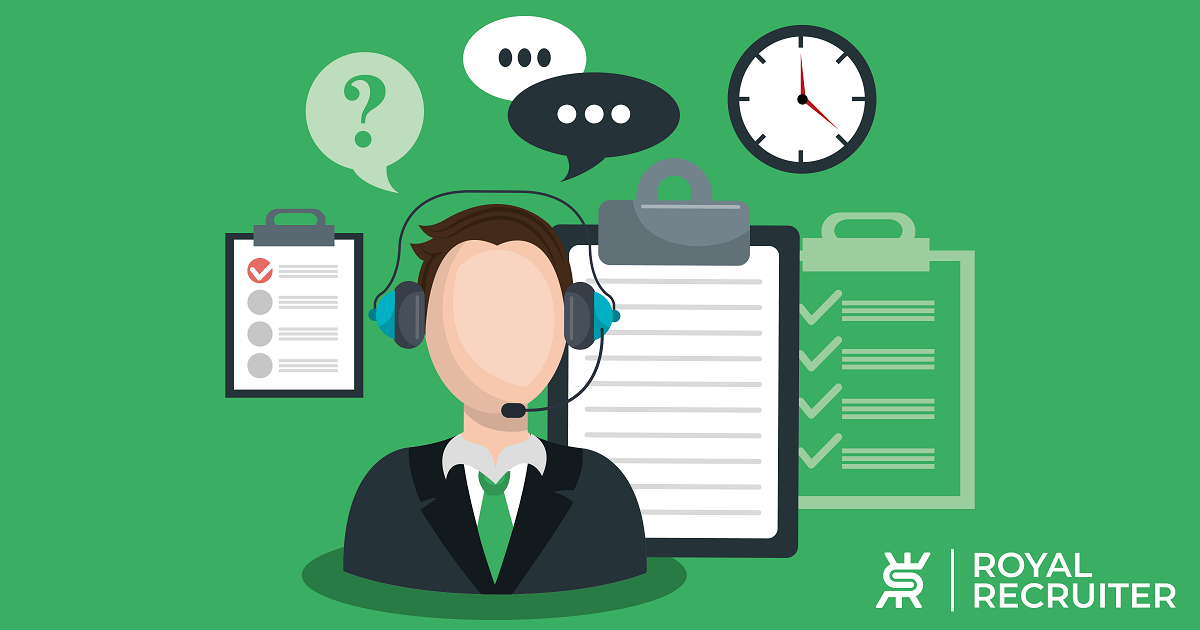 How To Tailor Resume For Customer Service Representative Jobs:
For customer service representative positions, mention customer service and relevant skills such as conflict resolution or problem-solving. Additionally, as customer service positions are skill-based, make sure to address all the necessary skills you have.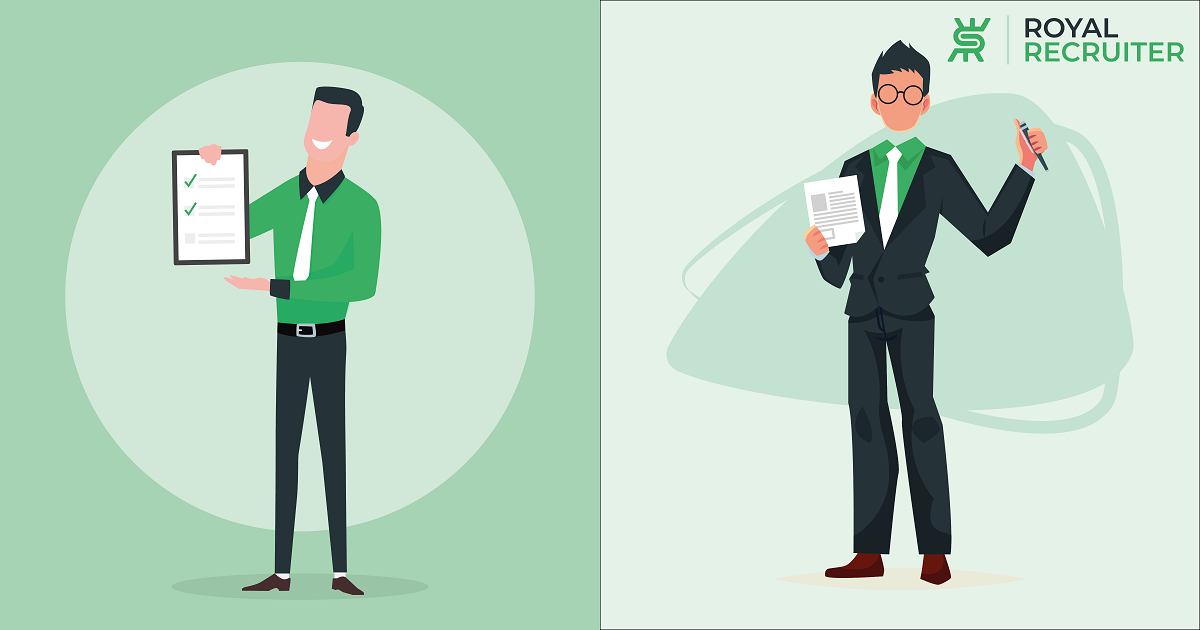 How To Tailor Resume For Salesman Job:
For a salesman role, it is crucial that you present yourself as the best fit for the job by tailoring the resume to meet the requirements of the position. Here are a few ways to ensure your resume is tailored for a sales job:
1) Utilize power words: Include words such as "sales," "marketing," "account management," and "product demonstration" to emphasize your sales-related skills and experience.
2) Highlight your sales achievements: Emphasize your track record of success by mentioning specific sales targets you've met or exceeded, deals closed and quotas achieved.
3) Be specific about your sales experience: Include all of your previous sales roles and any additional training or certifications you have in the field.
4) Customize your language: Use industry-specific language that showcases your knowledge and understanding of the sales industry, this includes buzzwords, phrases, and acronyms that are commonly used in the field.
By incorporating these elements into your resume, you'll demonstrate to hiring managers that you are a suitable candidate for the sales role and stand out from the competition.
Read "How To Create Salesman Resumes: Best Tricks And Strategies!"  to craft an amazing salesman resume by yourself! 
Here's why tailoring a resume is important for different positions:
Relevance: Tailoring a resume for each position allows for highlighting the most relevant experiences and skills for that particular role. This helps to ensure that your resume gets noticed by the hiring manager, as it demonstrates that you have the specific qualifications and experiences that the company is looking for.
Personalization: A tailored resume shows that you have taken the time to research the company and understand its needs. This can make a good impression on the hiring manager, demonstrating your interest in the role and willingness to go the extra mile to apply.
Competitive advantage: A tailored resume allows you to stand out from other candidates who have not taken the time to customize their resumes. By highlighting job-specific skills and experiences, you can easily differentiate yourself from the competition and increase your chances of getting an interview.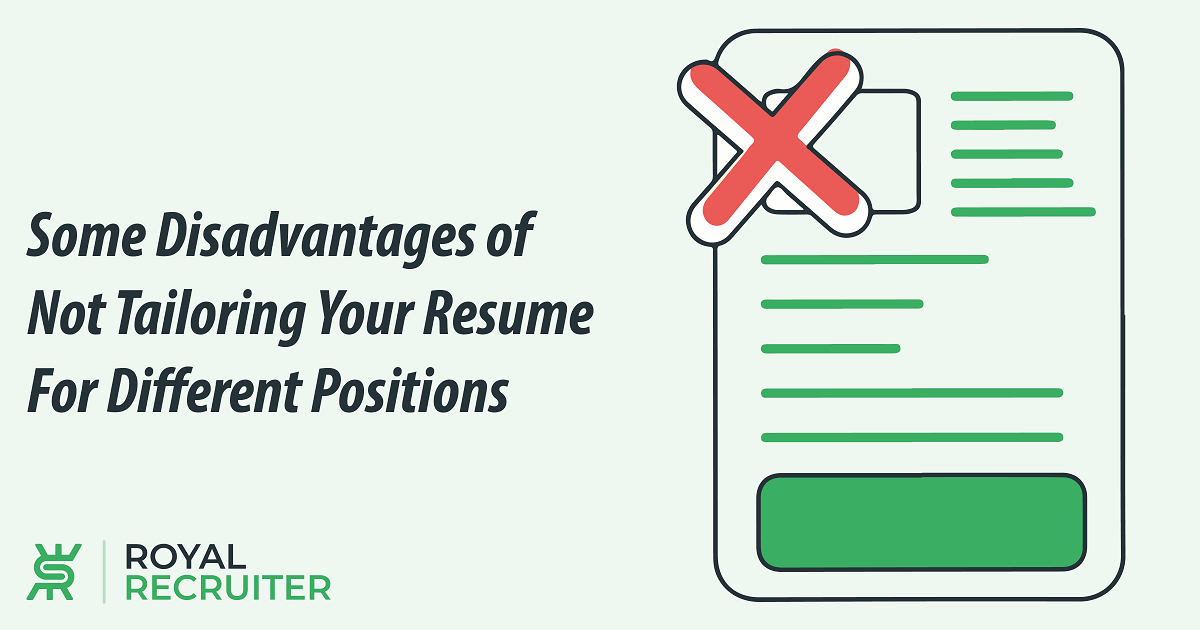 Here are some disadvantages of not tailoring your resume for different positions:
Lack of personalization: Non-customized resumes can be detected by hiring managers and applicant tracking systems easily. And when they appear generic and show that you have not researched the company and their needs. This can resumes to seem less potential and may cause rejection. 
Less competitive advantage: Applying for jobs with a generic and common resume won't make you stand out from other candidates who have customized their resumes. And it'll decrease the chances of getting an interview and make it more difficult to land the job, no matter which position you apply for.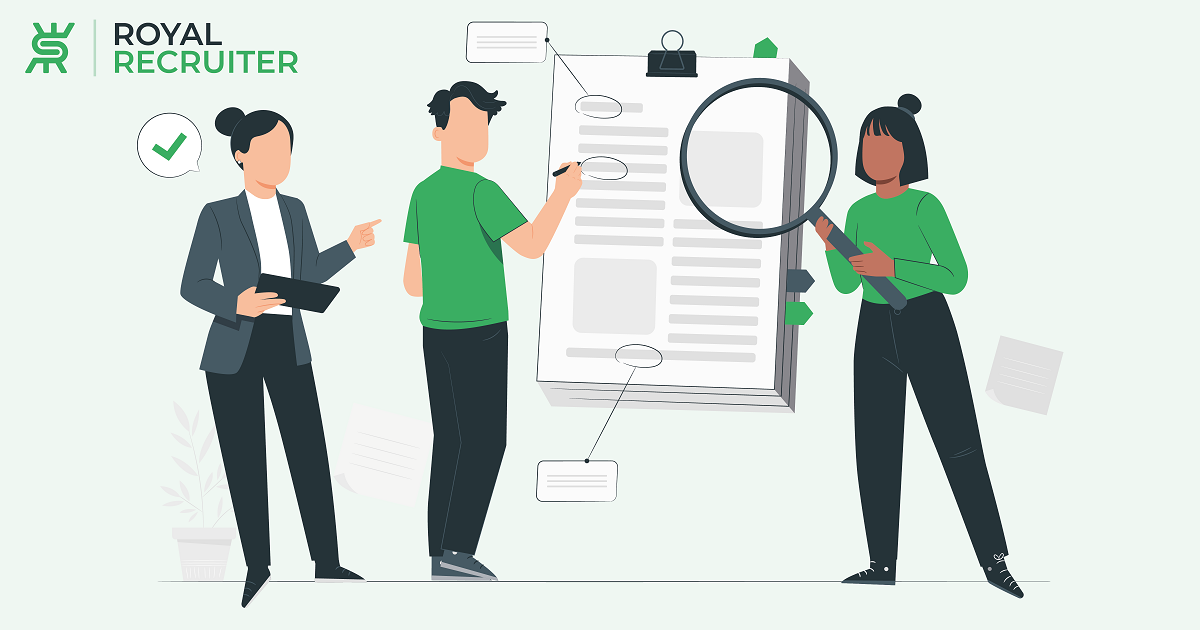 Including keywords and phrases
Including keywords and phrases in a resume is essential because it helps resume get noticed by hiring managers and pass through applicant tracking systems (ATS) easily. 
Keywords and phrases are specific words and terms related to the job you're applying for and the industry you work in.
When a hiring manager searches for candidates or Applicant Tracking System scans a resume, it looks for specific words and phrases. If a resume doesn't include the right and appropriate keywords and phrases, it will be rejected by ATS in the first place. 
That's why it's important to include relevant keywords and phrases in resumes. To do this, review the job posting carefully and make a list of the skills and qualifications that are most relevant to the role. 
Then, try to use those words and phrases in your resume when describing your skills, experience, and achievements.
By including relevant keywords and phrases, you'll increase the chances that your resume will get noticed by hiring managers and make it through applicant tracking systems. This can help you stand out in the job market and increase your chances of landing your dream job.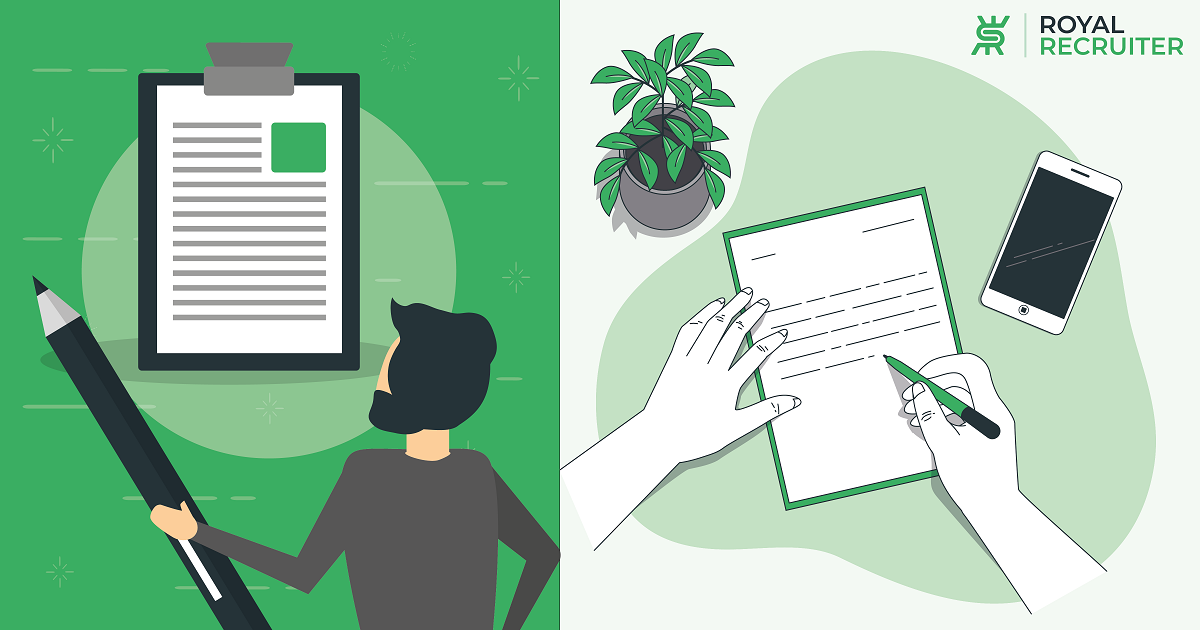 Highlighting your relevant experience and achievements
One should write experience and achievements in a way that highlights relevant experience and achievements on a resume is crucial because it helps the hiring manager understand the value one can bring to the company. It shows them that the applicant has the skills and experience needed to excel in the role, and it gives them a sense of the applicant's capabilities.
Use action verbs and quantifiable metrics to highlight experience and achievements. Action verbs, such as "developed," "managed," or "increased," help to show what you did in each role. Quantifiable metrics, like percentages or dollar amounts, demonstrate the impact of your work.
For example, rather than simply stating, "managed a team," try "managed a team of 10 employees, resulting in a 20% increase in productivity." This helps the hiring manager better understand the responsibilities and values you bring to each role.
Emphasizing relevant qualifications and accomplishments can help an applicant stand out from other job candidates and improve chances of securing the desired position faster.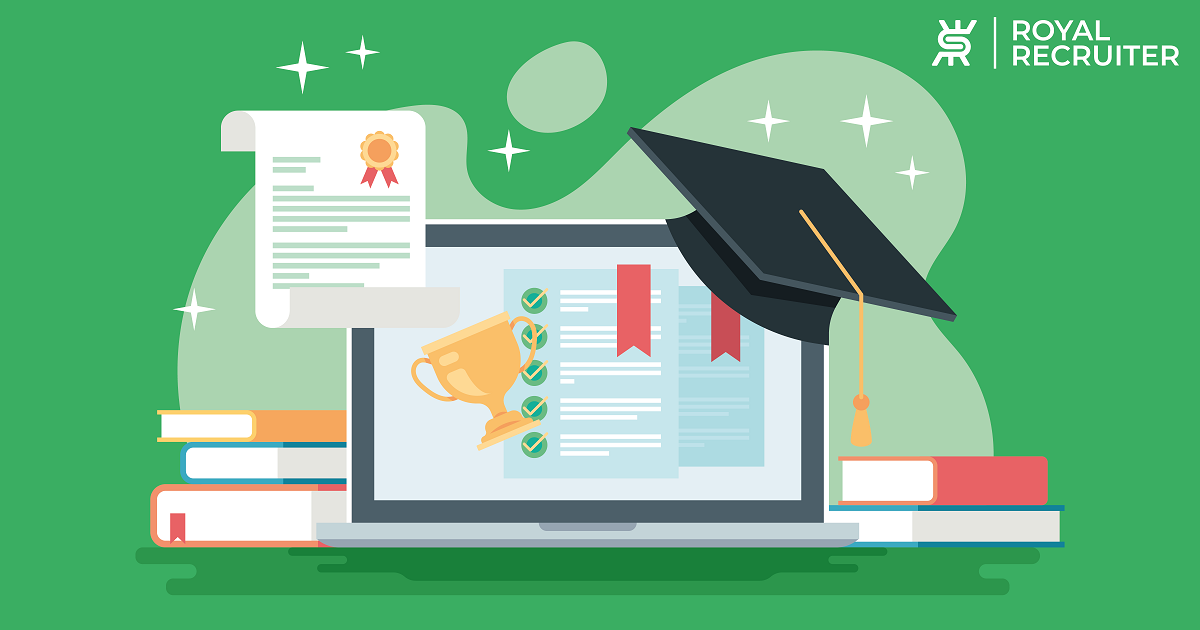 Tell About Your Education And Qualifications
Including your education and qualifications on your resume is a crucial part. 
Here are a few tips on how to showcase education and qualifications on resumes properly:
Make sure to list the highest level of education first: If you have a bachelor's degree, for example, make sure to list that before any associate's degrees or high school diplomas.
Add relevant coursework or certifications: If you have taken courses or earned certifications that are directly related to the job you are applying for, be sure to include them on your resume.
Use descriptive language: Instead of just listing the name of the degree or certification, provide a brief description of what it entails. This will help potential employers understand the value of your education and qualifications.
Consider adding honors or awards:

If you've won any awards related to the job position you're applying for while or after studying, add them to your resume, they can also increase your hiring prospects.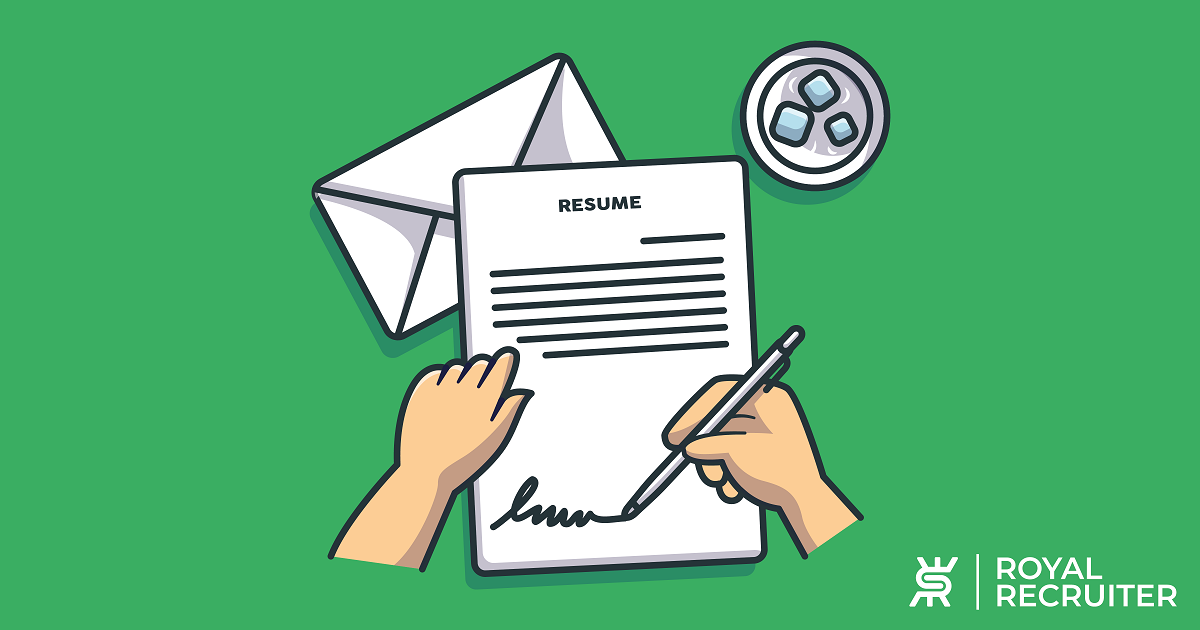 Proofread Your Resume Before Submission 
Proofreading resumes may not sound too important, but it also plays a major role. A resume with spelling and grammar mistakes can make a poor impression on potential employers and may even disqualify applicants from consideration. 
On the other hand, a polished and error-free resume can make an applicant stand out as a professional and competent candidate.
Here are a few tips for proofreading and editing resumes before submitting:
Take a break before starting to proofread. It's easier to catch mistakes when you approach with a fresh set of eyes and calm mind. 

Read resume out loud. This can help you catch errors that you might not have noticed.

Use spell check and grammar check tools. While these tools aren't foolproof, they can be helpful in catching basic mistakes.

Have someone else proofread your resume. It can be helpful to have another pair of eyes look over your resume to catch any mistakes you might have missed.
Keep in mind that proofreading is important. Don't let a simple mistake ruin your chances of landing the job – make sure to proofread and edit your resume before you hit "send."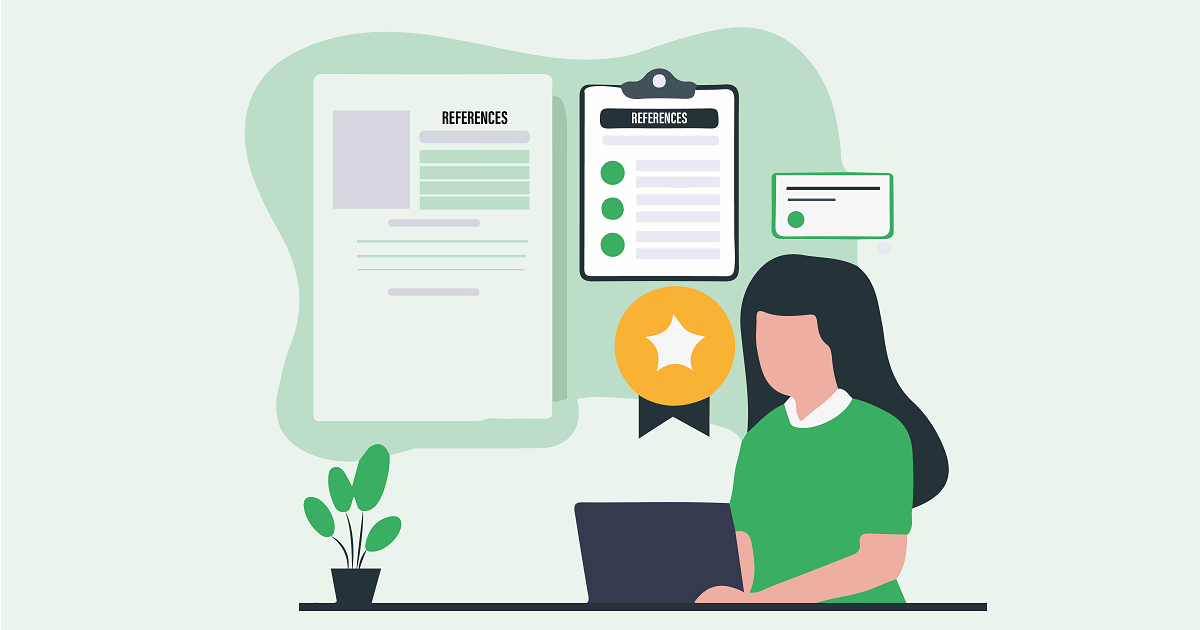 How Many References Should You Have On A Resume?
The reference section of a resume is a bit tricky; when adding reference, the most common questions pop up into mind are how many reference should you have on a resume and whom to add as a reference.
As a general rule, include three to four references on your resume. 
These should be individuals who can speak positively about your professional abilities and achievements and are relevant to the position you are applying for. 
Most importantly, remember to ask permission before including someone as a reference, and provide their contact information. Consider including a separate reference sheet with your resume.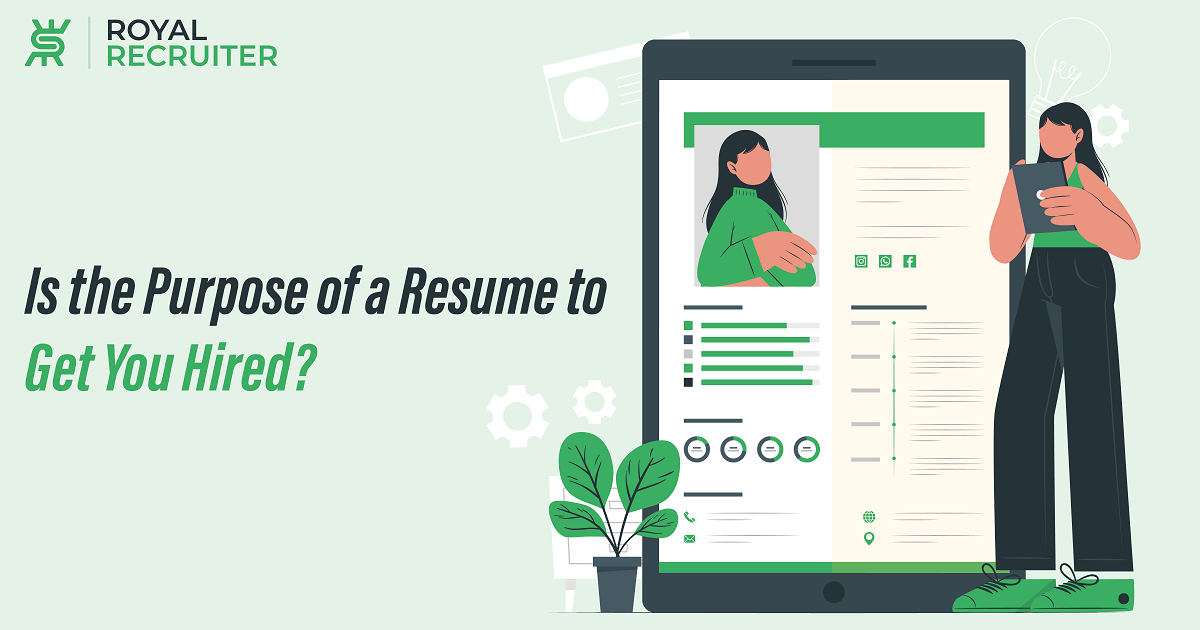 Is The Purpose Of A Resume To Get You Hired?
Another commonly asked question is, what's the purpose of a resume? Is the only purpose of a resume to get you hired? Or are there other motives?
Yes, the main purpose of a resume is to get you hired for a job. A resume is a document that summarizes your work history, education, skills, and other relevant information for potential employers. 
It is meant to highlight your strengths and qualifications, and to demonstrate to employers that you are a good fit for the position you are applying for.
While a resume is an important tool in the job search process, it is not the only factor that employers consider when deciding whether to hire someone. Other factors that may influence an employer's decision include the candidate's cover letter, job interview, and references. 
However, a well-written and visually appealing resume is a crucial element in making a good first impression and getting your foot in the door for an interview.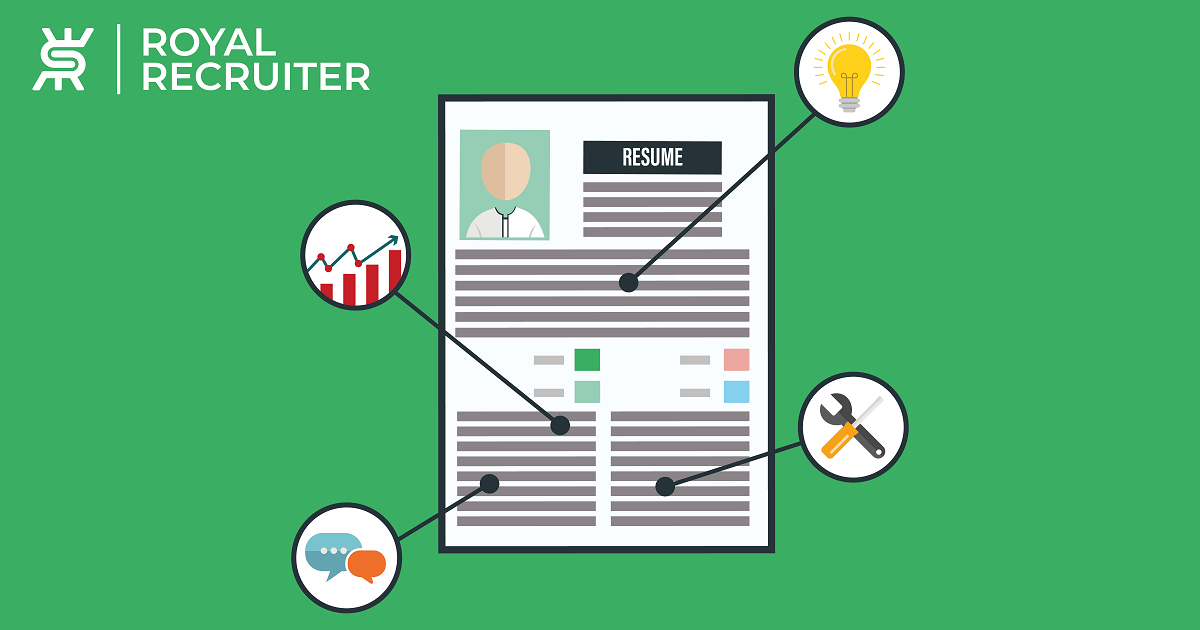 Which Skills To Write In Resume?
Should you add all skills you possess? Or only a few?
When it comes to adding skills to a resume, one should add skills that are relevant and employers' points of interest. This will help potential employers see that you're well-equipped for the position you're applying for.
Some key skills to list on resume are:
– Communication: be able to effectively communicate with others, both in written and oral form.
– Technical skills: be knowledgeable in how to use different software and office suites, as well as relevant hardware.
– Time management: be able to efficiently manage your time and meet deadlines.
Additionally, be sure to list some common skills, such as:
– Problem-solving skills: be able to identify and solve problems quickly.
– Leadership skills: have experience leading teams and/or working in a managerial position.
Should Resume Be In Past Tense?
Resumes are typically written in the past tense because they are a historical record of your past experiences, education, and achievements. The purpose of a resume is to showcase your qualifications and experiences to a potential employer and demonstrate how they make you a strong candidate for a job. 
Therefore, it is generally considered best practice to write a resume in the past tense, as it allows you to clearly and accurately describe your past experiences. However, you can also use present and future tense where applicable.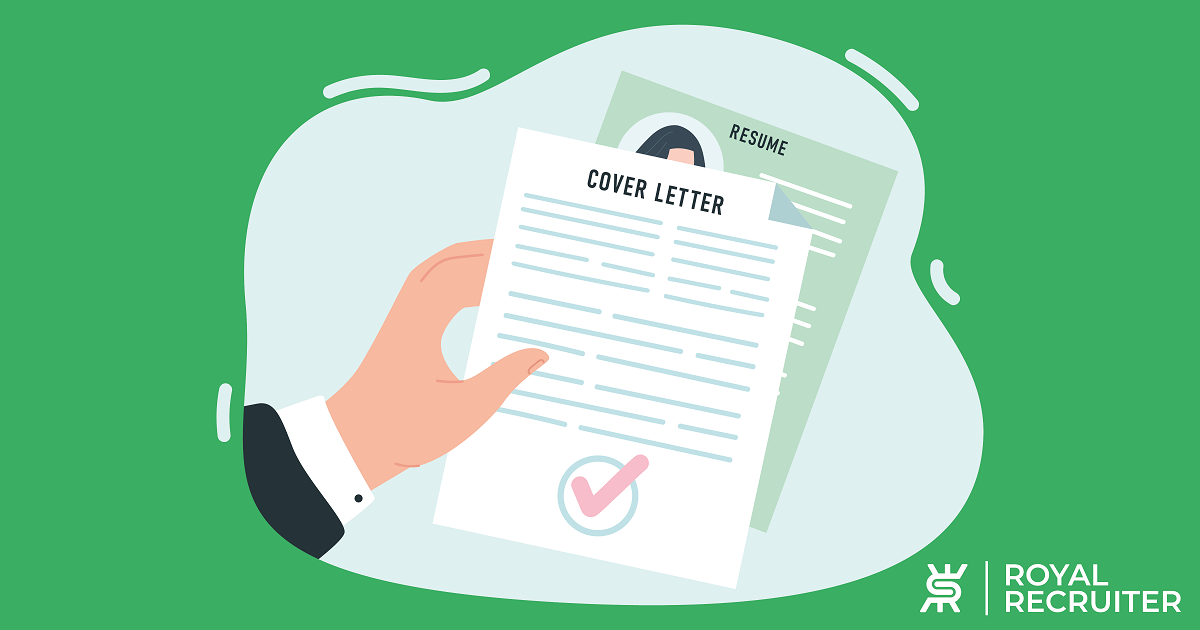 What Are The Difference Between Cover Letter And Resume
Most job seekers get confused between a cover letter and a resume. Are they the same? If not, what are the differences between a cover letter and resume?
A cover letter and a resume are both used in a job application but have different purposes. A resume provides a summary of qualifications, education and work experience, whereas a cover letter explains why the applicant is a good fit for the job and highlights relevant achievements.
Examples of the differences between the two include:
     

A resume lists qualifications and experience in bullet points, while a cover letter elaborates on relevant achievements or experiences.

     

A resume focuses on skills and qualifications, while a cover letter gives examples of how those skills have been used in past jobs.

     

A resume lists all work experience, while a cover letter focuses on the most relevant experience for the job being applied for.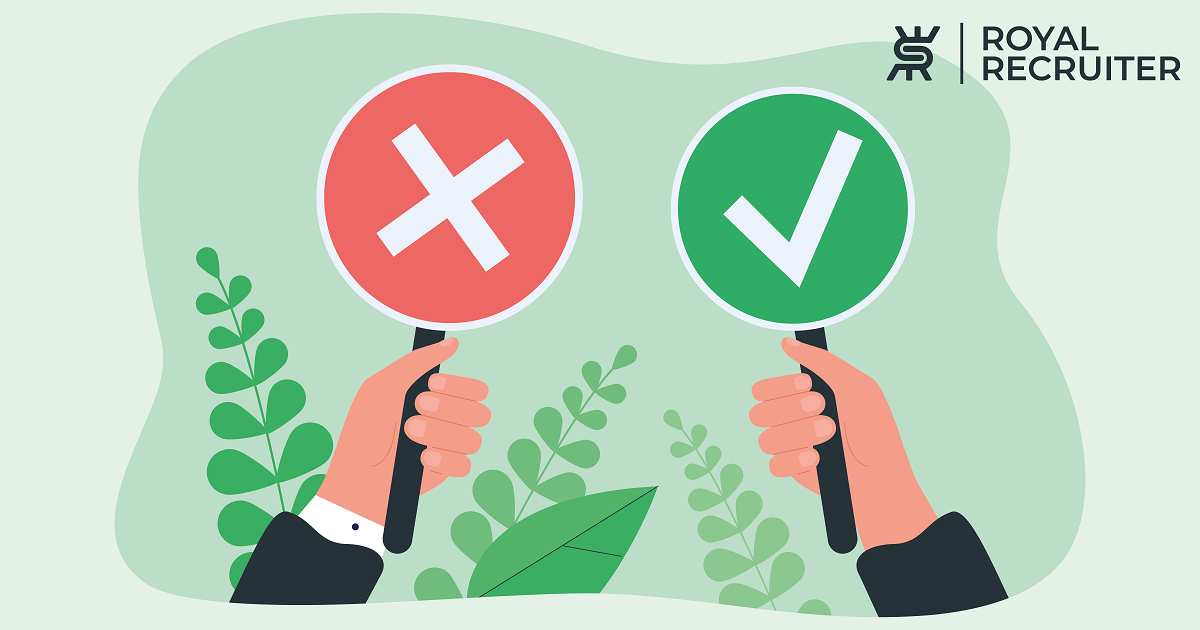 The Do's And Don'ts Of Formatting And Layout
There are a few key things to keep in mind when choosing formatting and layout of a resume to ensure that it's easy to read and looks professional. 
Here are some do's and don'ts to follow:
Do:
Use consistent font sizes, styles, and colors throughout the resume.

Use headings and subheadings to organize content and make it easier to scan by ATS.

Use bullet points or numbered lists to break up text and make it easier to read

Use white space to visually separate different sections of the resume. 

Use appropriate margins and indentations to give the resume a clean, polished look
Don't:
Use too many different font sizes, styles, or colors, as it can be overwhelming and hard to read.

Use all caps, as it can be difficult to read and looks unprofessional

Use too many different heading levels, as it can be confusing and hard to follow

Forget to proofread for spelling and grammar mistakes, as it can make your document look sloppy and unprofessional

Overuse bold or italicized text, as it can be distracting and take away from the overall message of your document.
By following these do's and don'ts, you can create a well-formatted and professional-looking document that is easy to read and understand.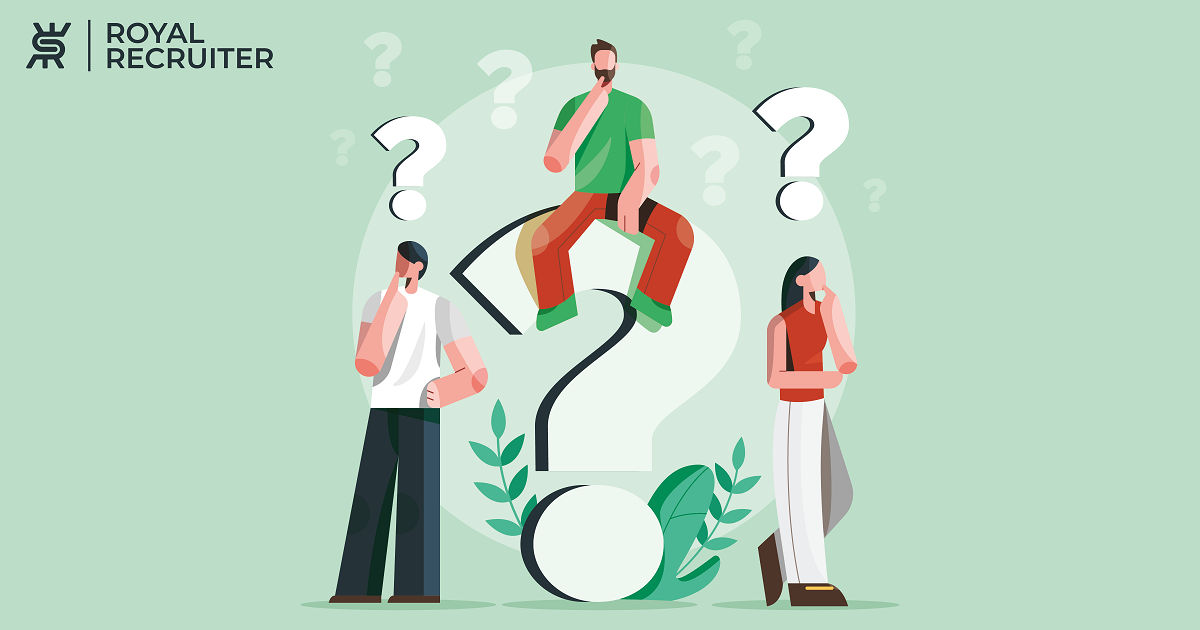 Commonly Asked Questions
How Many Bullet Points Per Job On Resume?
When listing work experience on a resume, aim to include between 3 to 6 bullet points per job. These bullet points should highlight key responsibilities, accomplishments, relevant skills and technologies used, awards, recognition, and any experience or projects that have direct application to the job being applied for. 
Keep the bullet points concise, easy to read and use simple language, avoid industry jargon and use action verbs.
Top Customer Service Job jobs near you