Good Paying Jobs In Las Vegas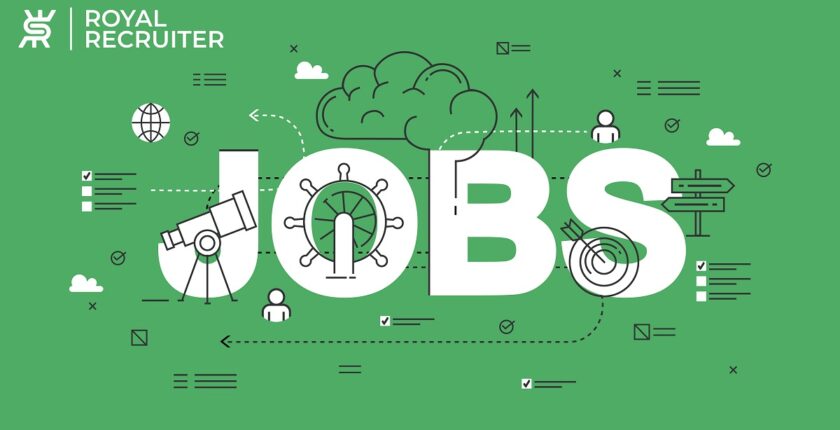 Las Vegas is a dream place for many people because of job availability and salary. Want to know about good-paying jobs in Las vegas? Read this article to know
Everyone knows about Las Vegas and what it entails. Las Vegas has many job opportunities, as you'll find every kind of industry over there. However, not all jobs will give you a promising career or pay you well. 
To make your job hunting effortless in Las Vegas, we've come up with this article where you'll acquaint yourself with some of the good-paying jobs in Las Vegas.
Why Should You Choose Las Vegas?
There is a famous saying about Las Vegas: "Vegas is always a good idea." You'll find this saying to be accurate when you start searching for jobs in Las Vegas, as this city has everything. 
You should choose Las Vegas only if you want to explore diverse career opportunities, earn a good salary, and the working experience you get from this city will be the best. 
Good Paying Jobs In Las Vegas
There are many jobs in Las Vegas that pay well, but when you try to land a good-paying job, the main drawback you'll face is limited seats. The number of jobs is less than the number of job aspirants.
Here in this article, we'll only inform you about common jobs that pay well in Las Vegas. 
Las Vegas is one of the most visited tourist places in the United States. This city is always crowded with tourists, and there are hundreds of hotels to host the tourists. The hotel receptionist's duty is to greet the guests on arrival and help them book hotel rooms, bill, and manage check-in and out.  
The average earning of a hotel receptionist in Las Vegas is $40,000 a year. The highest earners can make more than $55,000 
You'll find many customer service jobs in Las Vegas, and these jobs are available in hotels and other corporate settings. There are two types of customer service jobs available. You can provide customer service physically or over the phone. 
As a customer service representative, you'll handle customer queries, problems, take appointments and perform other tasks. 
You can expect to earn a median of $36 to $43,000 annually. 
Entertainment facilities require security guards 24/7 to provide safety to the visitors. This is why security guard jobs are also common in Las Vegas. You can work different shifts as a security guard. 
Security guards in Las Vegas usually earn $35,000 to $45,000 a year. 
A cashier works in different types of work settings. You'll work in retail shops, restaurants, or supermarkets. The only work a cashier does is receive payment from customers. 
You can make $28,000 to $35,000 by doing a cashier's job. 
Many Las Vegas organizations seek tour guides to help tourists tour all the places within their time frame during their visit. If you know the tourist attractions of Las Vegas, you can get a tour guide job easily. 
Tour guides jobs pay $30,000 to $40,000 a year. 
The restaurants' number in Las Vegas is uncountable; these restaurants are always filled with customers. To make reservations, greet and manage the seating of restaurants, they hire a host/hostess. 
Restaurant hosts in Las Vegas earn $40,000 to $51,000 a year on average.  
Las Vegas holds the glory of being the brightest city in the world! And you'll see lighting everywhere, and to ensure uninterrupted electric distribution. Electricians in Las Vegas mainly work in hotels. 
Las Vegas offers promising careers for cooks. Especially those that specialized in multi-cuisine. As a cook, you'll prepare and plan items for restaurants/hotels. 
Cooks make between $40,000 to $55,000 a year, but cooks in fine dining or luxury hotels make more than that. 
Parking attendants work in hotels, restaurants, amusement parks, and other settings to help visitors park their vehicles and control the traffic flow. 
The median salary of parking attendants in Las Vegas is $29,000 to $40,000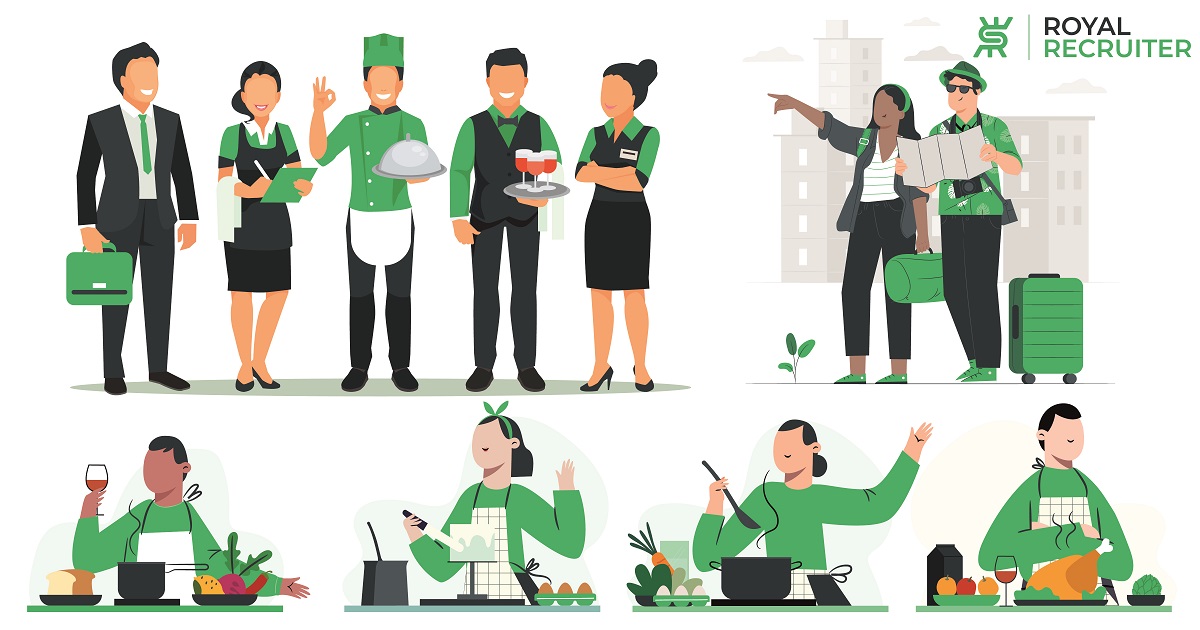 Qualifications To Get Good Paying Jobs In Las Vegas
People think they need to be highly qualified in order to get a good-paying job. This is not always the case unless you're looking for a top-tier or white-collar job. 
The qualifications you'll need to get a job in the positions we've addressed above are: 
Education: The minimum requirement for these jobs is a high school diploma or a college degree. But to get promoted to management roles, you'll require a bachelor's degree. 
Degrees in culinary, hotel management, and finance are most sought after.
Skills: Even if you have no experience, you'll still get a job, but you should have a few skills such as Time management, team player, and Multitasking.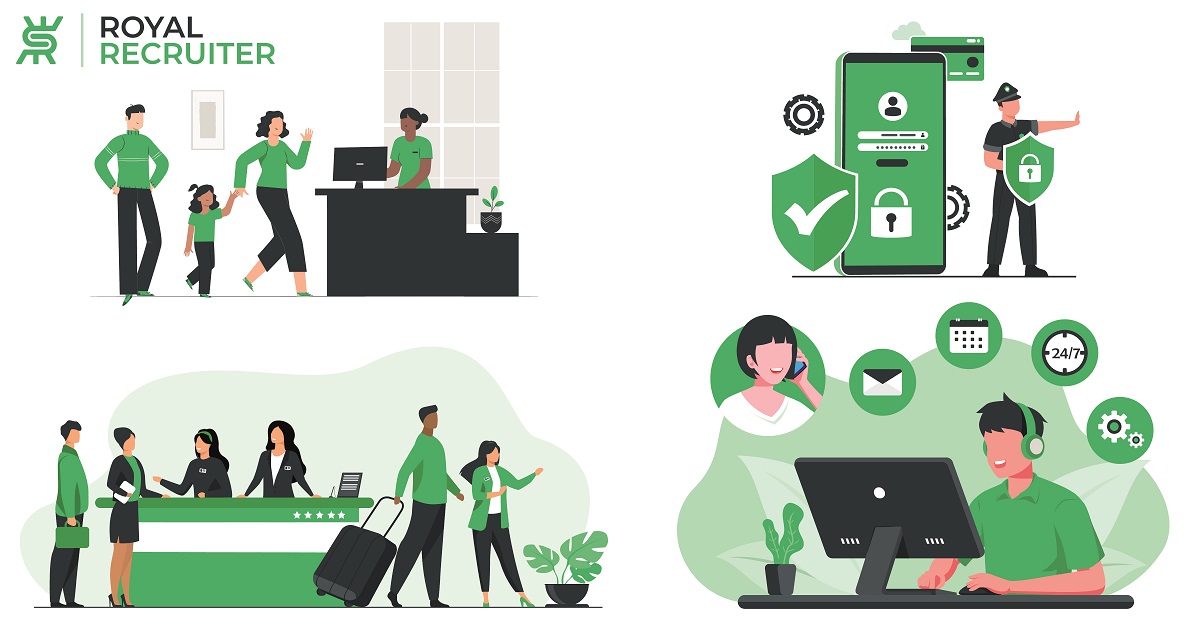 Pros And Cons Of Working In Las Vegas
In every state, there are some perks and disadvantages. While working in Vegas, you'll also enjoy some benefits and face some issues. Let's find out.  
The pros and cons of working in Las Vegas. 
Pros:
Job Availability: The job market in Las Vegas is booming due to the increased number of visitors. You can find the jobs we've mentioned easily in Vegas.  
Employment Options: Employers in Las Vegas offer full and part-time job opportunities. And this city is known for having the most part-time jobs in the USA. 
Some professionals take advantage of this and do two jobs simultaneously, one in the morning and one at night or on the weekend.
Career Shift: We all know how difficult it can be to change a career path and get into another one. But you won't have any difficulty doing so in Vegas! You can choose and establish a whole new career path within months in this city. 
Cons: 
Expense: This city is an expensive one. The living cost is high compared to other cities. So you've to spend a little more to live in this city.
Weather: Vegas is always hot! Yes, most of the time during the summer season, the weather in Las Vegas stays above 80°F, and at times it goes over 100°F
Top Good Paying jobs near you