How Much Do Oncology Nurses Make?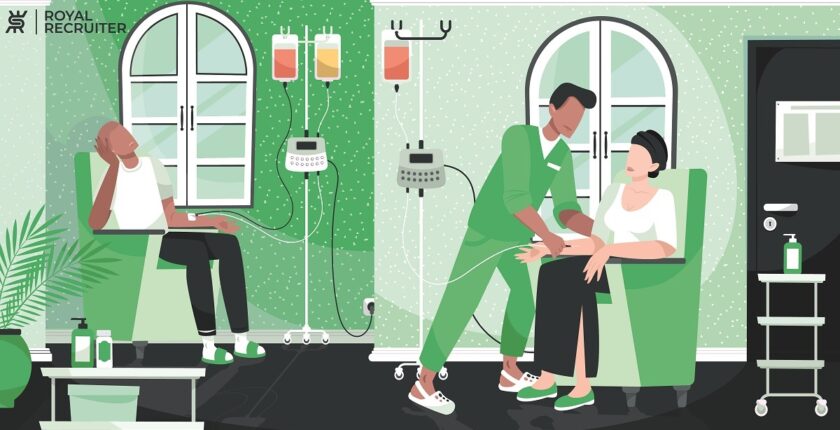 How much do oncology nurses make? The average earning of an oncology nurse ranges from $60,000 to more than $100,000. Learn more about oncology nurses here.
The average Oncology Nurse yearly salary in the United States is $68,472 as of November, 2022
An oncology nurse in the United States now easily makes nearly $75,000 each year on average. However, the salary range goes even higher for the skilled and expert ones.  
If you need detailed information regarding the oncology nursing profession, their work settings, responsibilities, and how much do oncology nurses make, you're in the right place. 
Who Are The Oncology Nurse?
An oncology nurse is an expert at providing care to cancer patients as cancer patients need specialized care and nursing more than other patients. Oncology nurses need to perform various things while caring for patients diagnosed with cancer.
The responsibilities of an oncology nurse are: 
Assessing patients health
Oncology nurses continuously assess and monitor cancer patients' health conditions to evaluate whether the conditions patients improve or not. Health assessment and monitoring also help physicians to provide better medical treatment.
Cancer patients need different types of medication throughout the day. For example, a cancer patient may require therapy in the morning and exercise at noon or evening. As an oncology nurse, you'll have to prepare daily treatment plans for the patients you'll work with. 
While undergoing cancer treatments such as chemotherapy, and radiotherapy, patients suffer from various symptoms of the given treatments, and one of the most common is after-treatment pain. 
Oncology nurses prepare the best medicine for symptoms/pain management. 
Before the patients head for therapy and other treatment, oncology nurses examine the body of the patients to evaluate if the patient's health condition is stable to undergo the particular treatment or not. 
Cancer patients face some common fatigue after therapies, such as vomiting, dyspnea, and dizziness. An oncology nurse helps the patients overcome these issues by administering medicines and treatment.
Oncology nurses educate the patients and their family members about the illness they(patients) are suffering from, the care plan, and the possible treatments
If the given medications fail to reduce patients' illness, cause any side effects or the patient's health status falls, the oncology nurse immediately informs the physicians for emergency care. 
You'll need to keep and maintain information about patients, such as their medical history, treatment, personal information, etc.
Is It Difficult To Work As An Oncology Nurse?
Yes, the duties of an oncology nurse are onerous and emotionally stressful. The responsibilities you'll perform while being on shift will keep you busy and on your feet the whole time. 
Although the oncology nurses work three shift shifts and eight hours on each shift, at times, they need to work more than their regular shift, and in some work settings, they need to work on a shift basis.
Also, many oncology nurses find their profession emotionally stressful as they witness the dramatic health fall of cancer patients, see them dealing with pain and watch them die.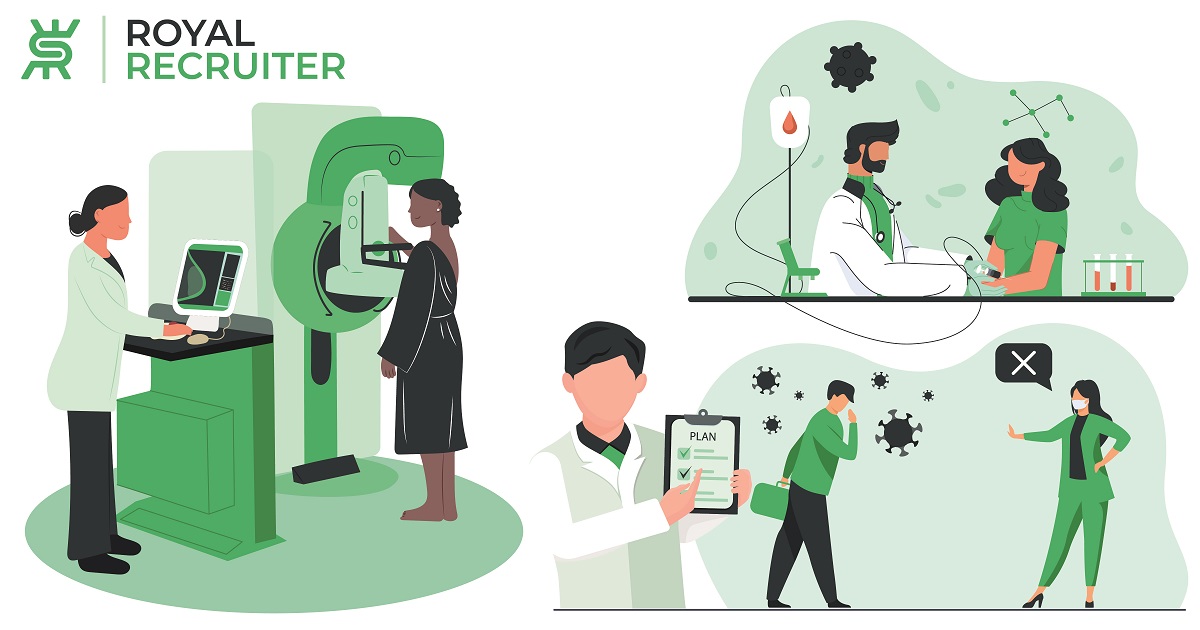 How Much Do Oncology Nurses Make?
The paycheck of the oncology nurses is what makes this career enticing. As the duties of an oncology nurse are tiring, the phrase "Hard work pays off" suits this career.  
On average, an oncology nurse in the USA makes between $60,000 to $75,000 a year. Nurses with below two years of experience get this paycheck, and experienced nurses' median salary is from $80,000 to $105,000. Newly graduated oncology nurses get $38,000 to $50,000 per year
States where oncology nurses earn the highest salaries are as follows:
New York

Washington

Nevada

Oregon

Hawaii

Texas

Illinois
How To Become An Oncology Nurse?
All oncology nurses in the United States must become certified and registered before they land a job, and in order to be a registered oncology nurse, you'll need to meet/have the minimum qualifications. 
The must-have/minimum requirements to become a registered oncology nurse:
Nursing Degree:

A nursing degree is the main requirement to start your oncology nursing career. To get a degree, you can be admitted to any accredited nursing college/university near you. 
There are two different variations in nursing degrees. Associate's degree and a bachelor's degree, you can become a registered oncology nurse with either of these degrees. But a bachelor's degree is preferred by many employers. 
Register:

After getting your nursing degree, now you'll have to consider attending and passing the National Council Licensure Examination (NCLEX-rn) to become a registered nurse. Without becoming registered, you won't be able to work or practice as a nurse in the USA. 

Certification:

For better career prospects, you can consider getting a few certifications from different fields that are helpful for oncology nurses. Such as Certified Breast Care Nurse (CBCN), Certified Pediatric Hematology Oncology Nurse (CPHON), and the most sought-after and famous Oncology Certified Nurse (OCN) certification.
What Are the Skills Of An Oncology Nurse?
All oncology nurses have some of the most crucial skills to provide better care for cancer patients. And every oncology nursing job seeker should have these skills. 
Necessary skills of an oncology nurse: 
Effective communication is a key skill in all medical professions, it lets the health care professionals take decisions and leadership on their own.  
This skill is essential as you'll need to do your task and work concomitantly with the doctors, patients, their family members, and other medical care professionals. 
Oncology nurses work with physicians, radiographers, and other medical professionals to care for patients in team-oriented settings. 
Cancer patients experience some of the most painful and tough times, empathy will let you understand their feelings and needs, also it helps in gaining patients trust.
During the working time you'll spend almost the whole day standing and moving from one medical department to another. That's why it's mandatory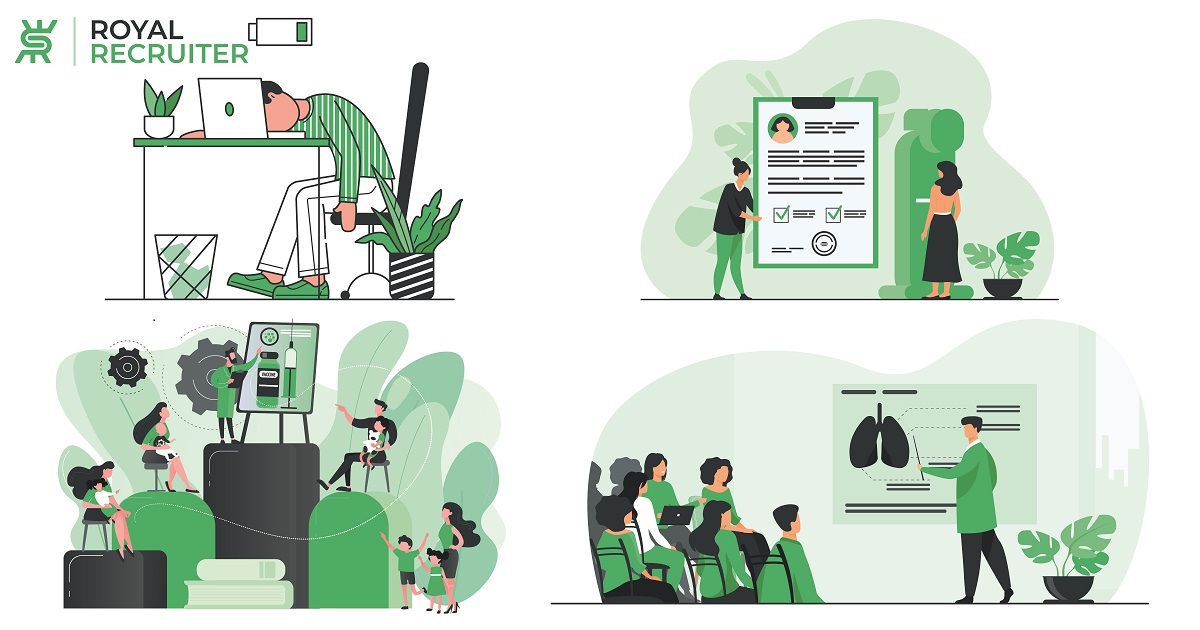 Where Do The Oncology Nurses Work?
Oncology nurses work in every medical setting where cancer patients are treated, which includes:
Hospital

In and outpatient facilities 

Palliative and Hospice Care

Oncologists office
Preparing For Oncology Nursing Job
Before landing an oncology nursing job, it's better to prepare yourself so that you can comply with things that you're going to encounter while working. Things you're going to face while working as an oncology nurse are: 
Long working shift 

Overtime 

Different work schedule

Have to work on holidays
Is Oncology Nursing A Good Career?
Yes, oncology nursing is a great career path for registered nurses. As this position pays the highest salary and you can establish strong emotional relationships with patients and their families.
Top Oncology Nurses jobs near you