What Is Amazon Owner Operator, And Is It Worth It?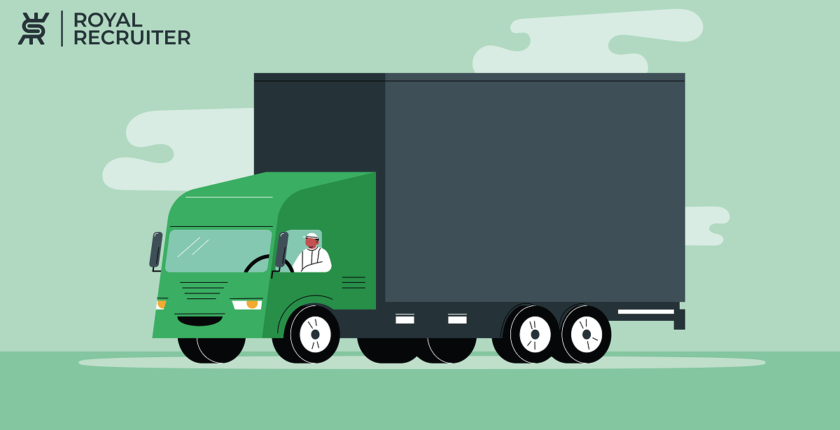 Amazon owner-operator is a program where you will drive and carry loads for amazon and make a living. Learn more about what is amazon owner operator here.
Amazon owner-operators are drivers who own certain types of vehicles and drive them to carry freight or loads for amazon. This program is best for truckers who own trucks and don't want to spend hours looking for freight or talking with freight brokers. 
If you own a truck and are thinking of working at amazon and becoming an owner-operator, this article is for you.
What Is Amazon Owner Operator?
Amazon owner-operators are those truck drivers who drive their vehicles to carry and deliver loads among amazon facilities. The service or program that allows truck owners to drive for amazon is called amazon relay. 
Via amazon relay, truckers can get to know about the details of loads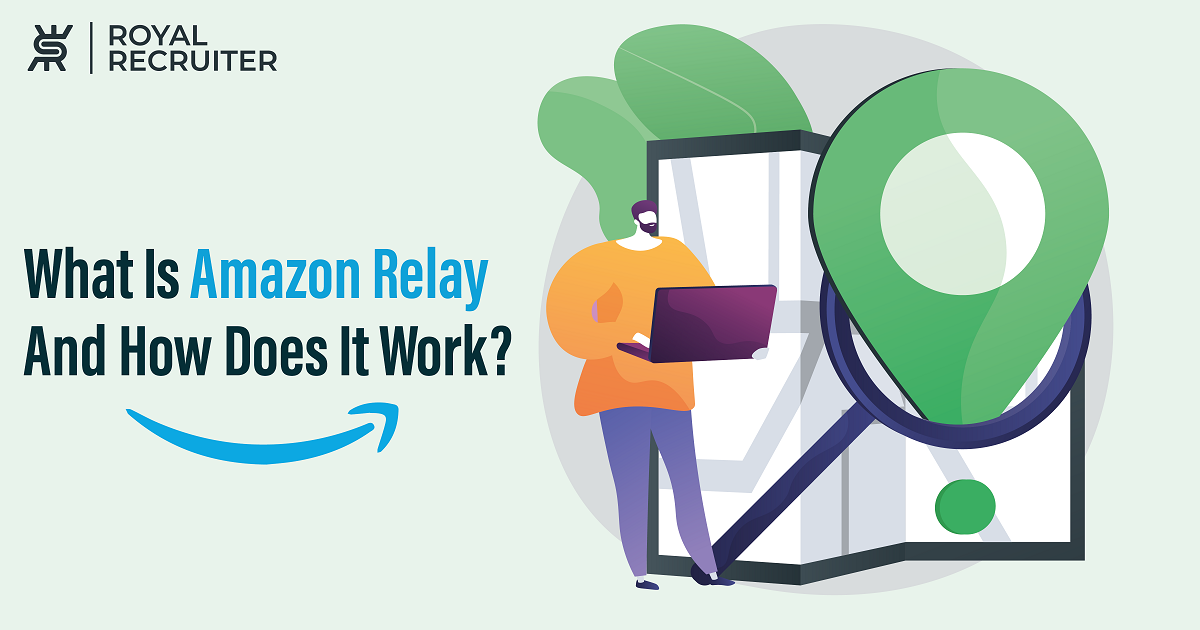 What Is Amazon Relay And How Does It Work?
Amazon relay is the platform that was solely made for owner-operator truck drivers. Amazon relay can be accessed through a web platform and mobile applications. 
Owner-operators can see available loads, routes, load information, and load types and navigate their driving route through the relay application or web portal. 
So, how do owner-operators get loads from the amazon relay app? 
The way the amazon relay app works is pretty simple and user-friendly. Amazon will post about loads with all the necessary information. 
As an owner-operator, you'll have the option to bid, and the lowest bidder will get the loads, and after the bid is confirmed, you'll get a confirmation notification and be informed regarding the location from where you'll collect the load.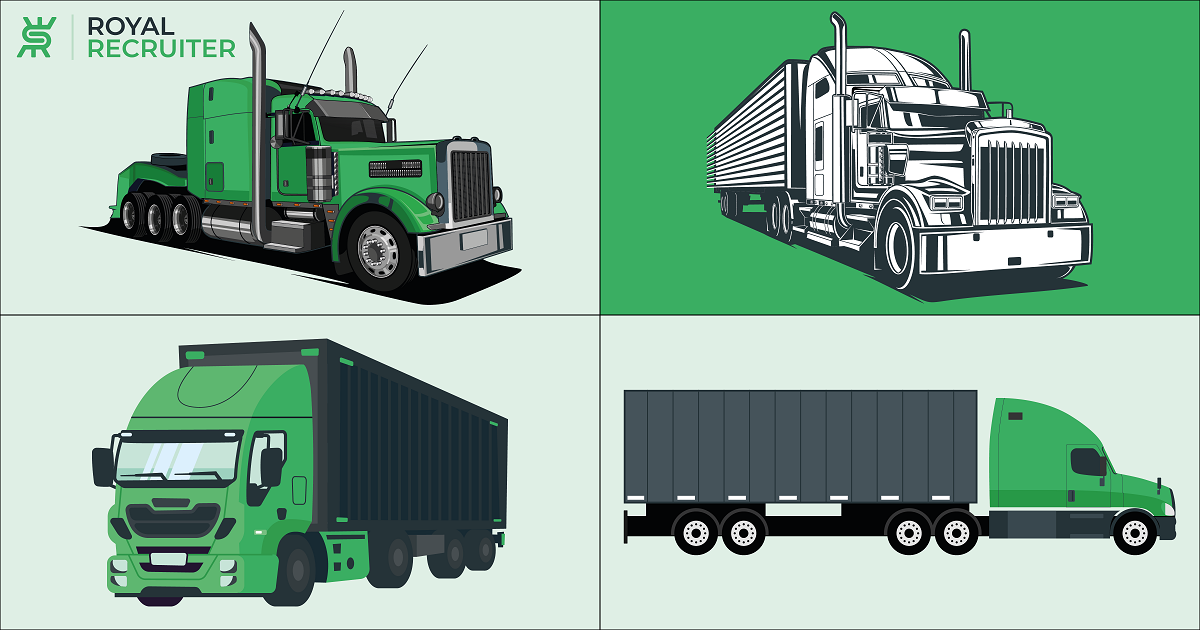 What Types Of Trucks Do You Need To Be Amazon Owner Operator? 
Amazon provides great flexibility when it comes to vehicle types. Currently, truck owners with vehicle class 7 or higher can apply to become an amazon owner operator or register for amazon relay. 
Here are some of the most used vehicles by amazon owner-operators: 
Semi-trucks

Single trailer trucks

Tractor trucks/trailer

Box trucks

Sleeper and day cab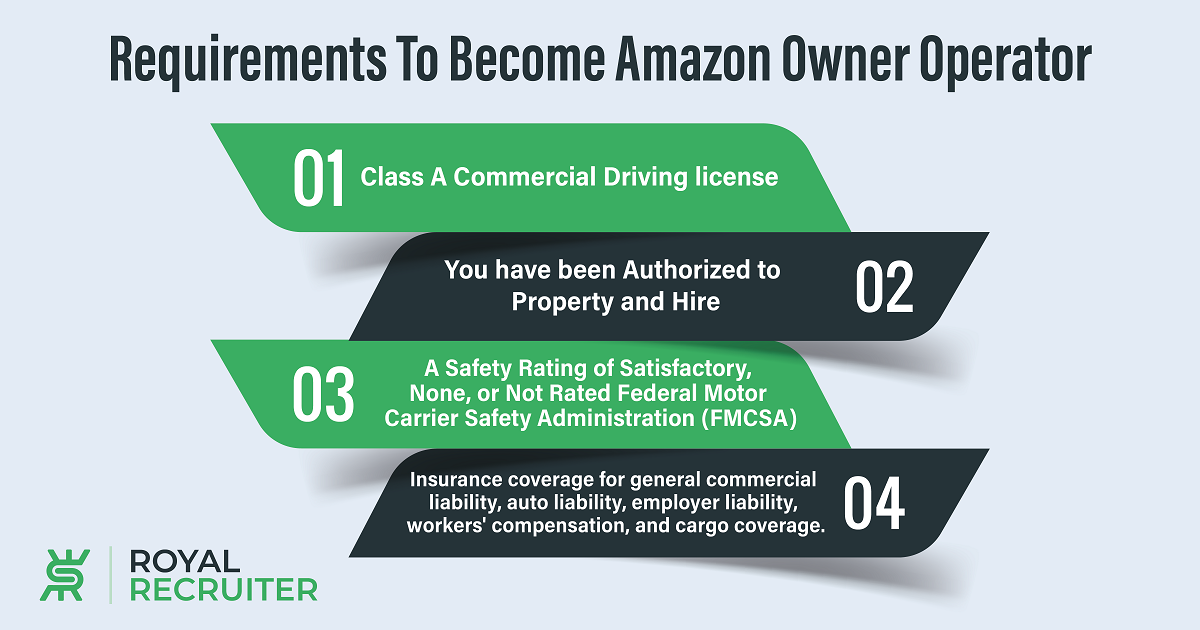 What Are The Requirements To Become Amazon Owner Operator?
Freight carriers and truckers often complain that Amazon's requirements for working as owner-operators are too strict. Amazon does mandate that owners and operators meet certain criteria, so both Amazon and the owners and operators work together to comply with Amazon's requirements.
The requirements to become an amazon owner operator are:
Class A Commercial Driving license
You have been Authorized to Property and Hire
A Safety Rating of Satisfactory, None, or Not Rated Federal Motor Carrier Safety Administration (FMCSA)
 Insurance coverage for general commercial liability, auto liability, employer liability, workers' compensation, and cargo coverage.
Do Freight Career Owners Also Need A Commercial Driving license?
No, If you're a truck owner and want to drive for amazon, then you'll need a Class A commercial driving license, and for freight carriers, their drivers need to have valid and clean Class A CDL. 
How Much Do Amazon Owner-Operator Truckers Earn?
The earning of an amazon owner-operator depends on a few factors, such as how many loads you get from the relay auction, how many times you carry freights in a month, and many more. 
Overall, an owner-operator truck driver makes between $65,000 to $76,000 annually. And owner-operators working actively and carrying more loads usually make more than $100,000 yearly. 
As for freight carrier owners, their earning varies on how many trucks they operate and how many loads they get each month. On average, freight carrier owners make between $140,000 to $300,000+ annually.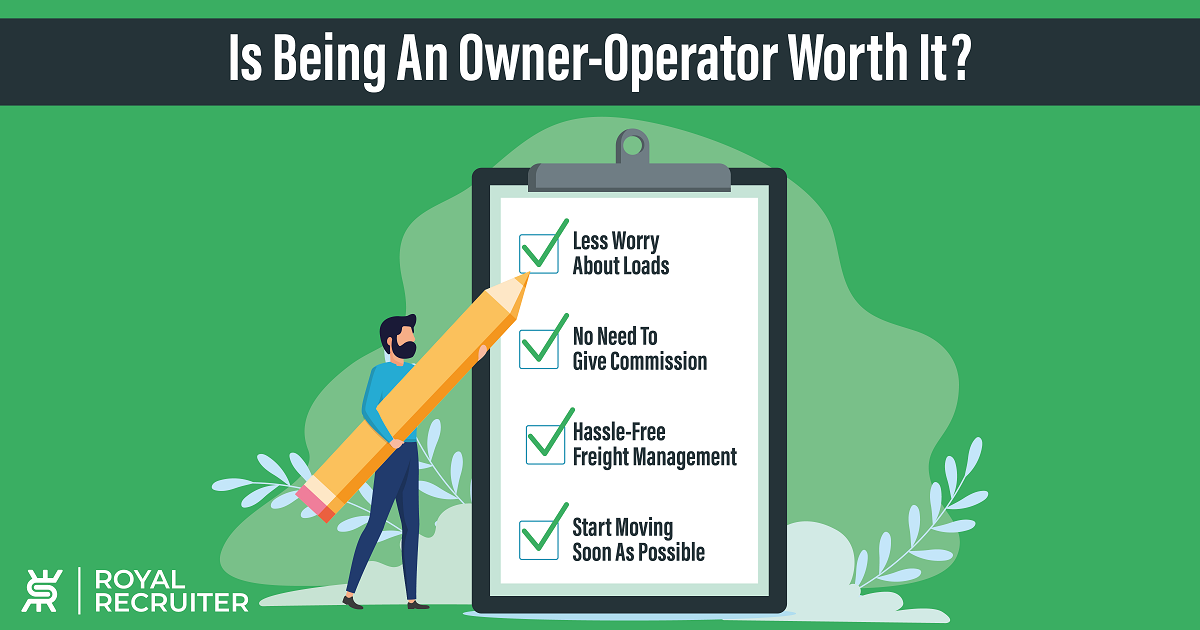 Is Being An Owner-Operator Worth It?
Yes! Being an owner-operator for amazon is definitely worth it. As an Amazon owner-operator, not only do you earn high salaries, but you also have a smoother career path.
How? Let's find out why being an owner-operator for amazon is worth it. 
One of the major concerns for owner-operators is securing a good amount of loads every month. While working for amazon as an owner-operator, you won't need to worry about how you'll get loads. 
Amazon relay has thousands of loads available on their app daily, and you can easily sort and find loads by mile and location. 
No Need To Give Commission
Most of the time, owner-operators are required to give commissions to freight brokers or brokerage companies. Thankfully, Amazon owner-operators have no need to pay commission to anyone! 
Hassle-Free Freight Management
You don't need to have multiple devices for freight management, placing bids, or route navigation. In the amazon relay application, you'll be able to manage everything in one place. 
Start Moving Soon As Possible
Some companies take up to a few weeks to months to let the owner-operators carry loads. In contrast, amazon owner-operators get approved within two to four business days and start carrying loads!
Is Amazon Freight Partner The Same As Owner-Operator?
No, amazon freight partner and owner-operator are two different programs operated by amazon. Amazon freight partner allows freight carriers and individuals with no trucks to start and expand their trucking business. 
And owner-operators are both owners and drivers of particular trucks and drive for amazon. 
How Often Does Amazon Owner-Operator Get Paid?
Owner-operators at amazon can request payment once they are done delivering loads. Amazon has three payment types: daily, weekly and monthly.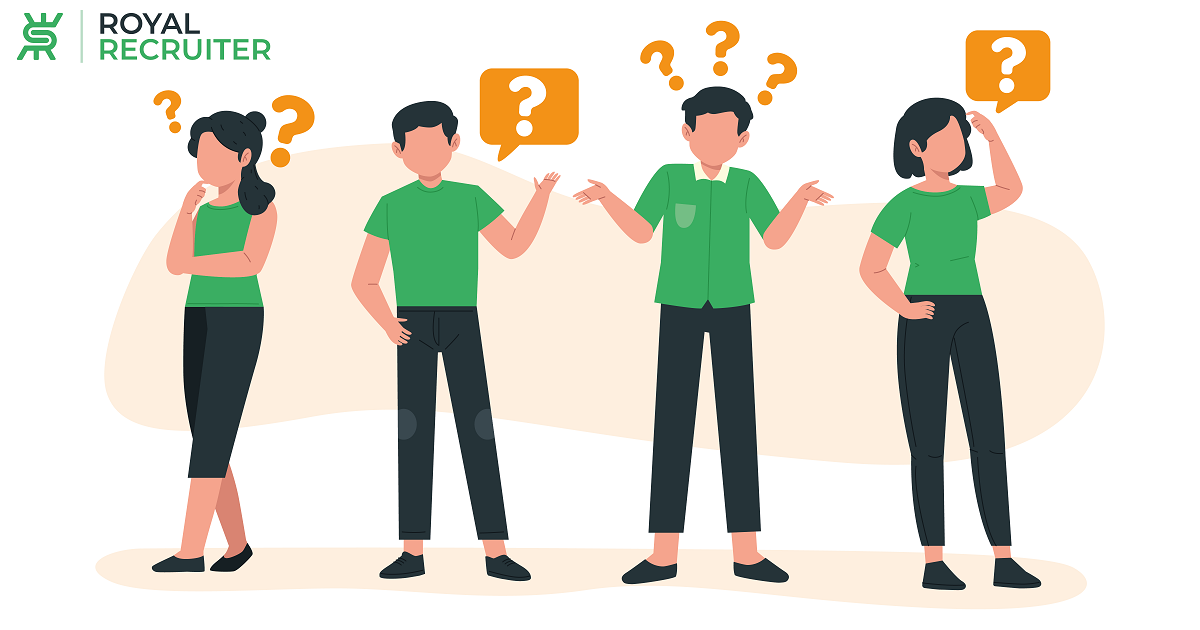 Frequently Asked Questions?
Will Amazon Pay For Vehicle Maintenance?
Unfortunately, amazon won't pay for any vehicle maintenance or other fees associated with operating vehicles. Owner-operators will have to bear the maintenance expenditures. 
What Happens If I Get Rejected From Amazon Relay?
If your application is rejected, you can re-apply by following the same procedures after waiting for a few weeks. Please contact amazon relay for more information. 
Can I Apply To Become An Owner-Operator If I Don't Have Any Insurance?
As per our findings, you'll be considered ineligible if you don't have a single piece of document. So, to avoid rejection, ensure you have all the required documents and insurance. 
Which Class Commercial Driving License Does Amazon Owner-Operator Have?
Depends on which types of trucks you own. Generally, owner-operators have a commercial driving license Class A or B. 
Top Amazon Owner Operator jobs near you