How Many Jobs Experience To List On Resume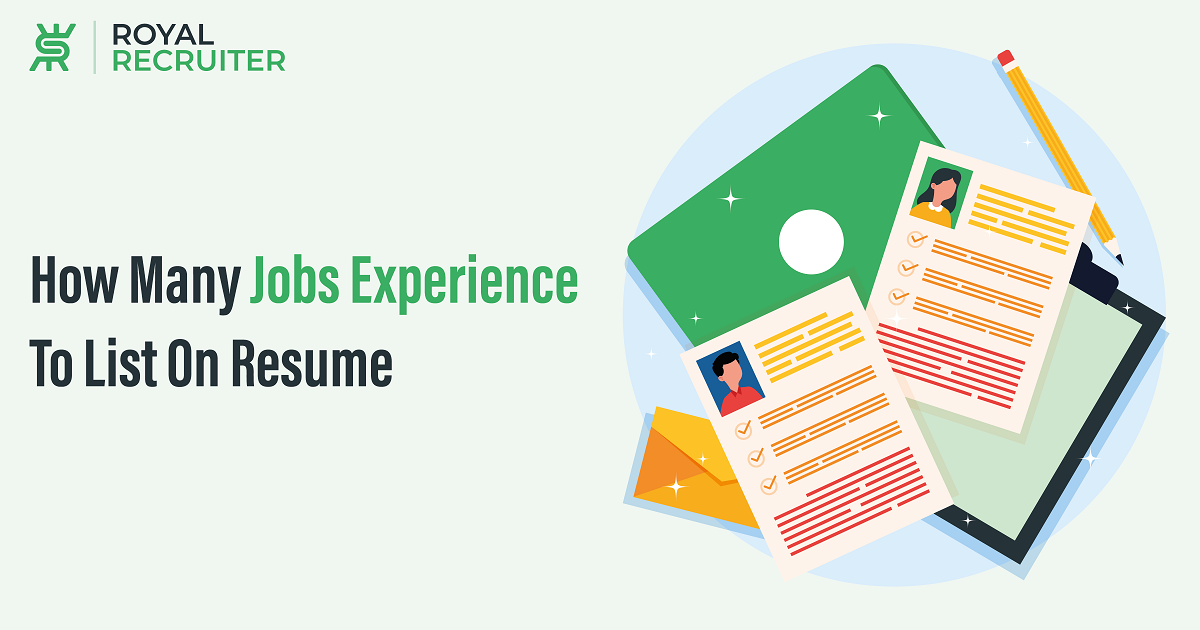 Are you one of those job seekers confused about how many jobs experience to list on your resume? Don't be; this article covers everything you should know about adding job experience to your resume.
Job experience is a vital part of a resume. Recruiters or hiring managers will determine whether a candidate is qualified or not by assessing the information in the job experience section. 
The job experience section contains information about a candidate's previous and current working experiences, such as job roles, responsibilities, achievements, etc. 
This allows the hiring managers and recruiters to know what the candidates could bring to the company. 
But the main concern of most job seekers is how many job experiences to list on a resume because a candidate can have a few or many job experiences. So should they include all those job experiences in their resume or only a few? 
If you're still not sure how many jobs experience to list on your resume and how to add them. Don't worry; we've crafted this article with all the necessary information to list job experiences on resumes. 
What Is the Job Experience Section On Resumes?
The job experience section on a resume is where the job applicant lists their previous work experience. In this section, you'll include your previous job title, company name, dates of employment, and a short description of the job duties and responsibilities.
The job experience section gives potential employers an informative idea of the applicant's previous work experience, achievements, and skills. 
Adding a job or work experience section is mandatory for candidates with prior working experience, whether short or long-term. 
Because it can help demonstrate the applicant's ability to perform the job duties required for the position they are applying for. Employers use this section to evaluate candidates' expertise, experience, and work history.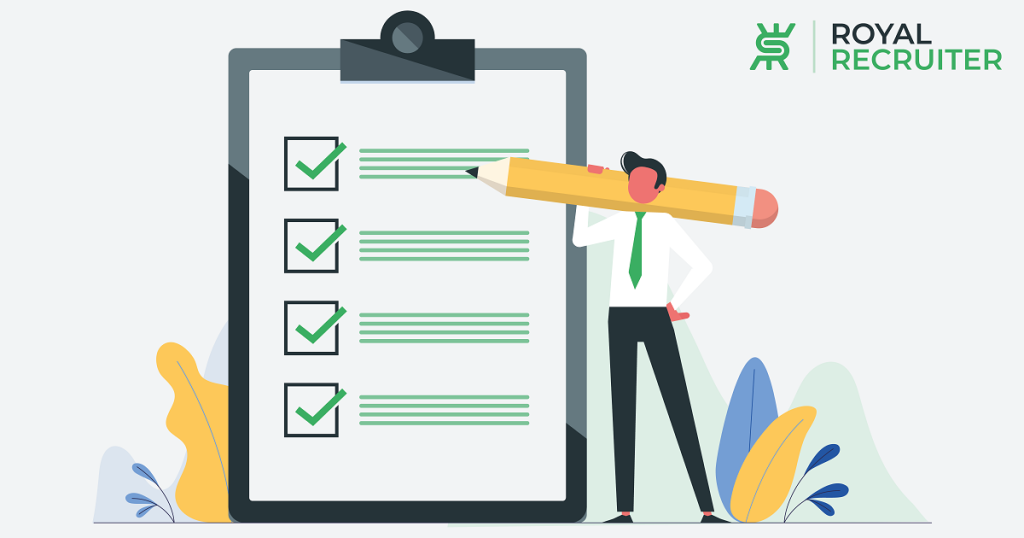 How Many Jobs Experience To List On Resume
There is no rule for how many jobs you should or can include in your work experience section. A good rule of thumb is to add between FOUR to SIX of your most recent and relevant positions. 
Including too few jobs may make it seem like you lack experience, but it's okay if you're a fresher or just started your career. On the other hand, mentioning too many jobs can make your resume's experience section long and overwhelming to read. 
But, if you've worked at the same company for a long time and have held several different positions, it'd be better to list all of them to demonstrate your growth and versatility within the company. Conversely, if you have a shorter work history or are transitioning into a new field, it may be more appropriate to focus on your most recent and relevant jobs.
Tips On How To Add Job Experience On Resumes
It is important for candidates to follow certain standards for writing a job experience section so that employers know what skills, abilities, and experience they have.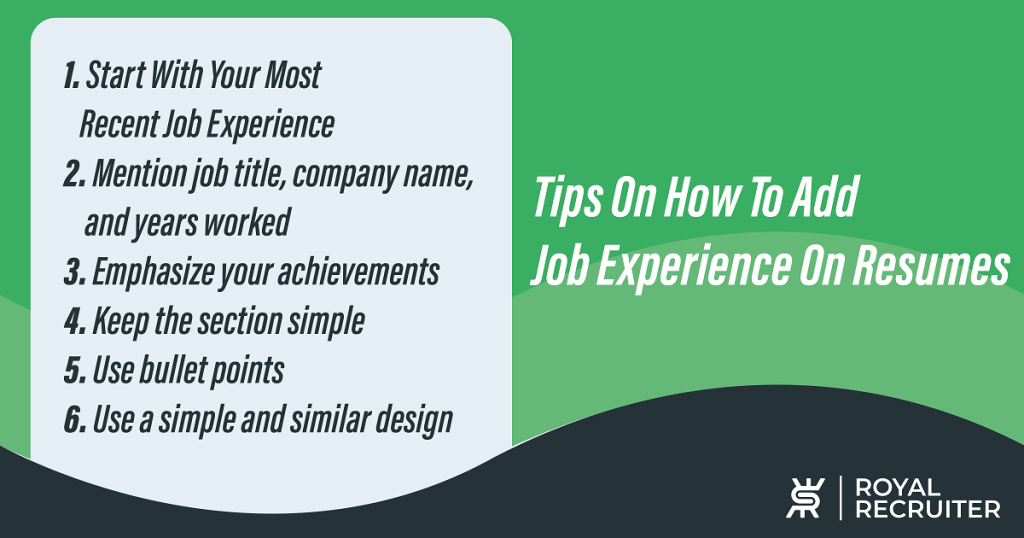 Here are some tips on how to add job experience to your resume:
Start with your most recent job experience: The first step is to start with your current or most recent job. This allows potential employers to see your most recent experience and assess whether you have the skills they are looking for.
The reason you should add the most recent job experience on top is that almost every employer prefers to see recent working experience. 
Mention job title, company name, and years worked: Don't just add the company name and the years you've worked there. Make sure to include your job title, the name of the company you worked for, and the duration of your employment. 
This information will help potential employers understand the extent of your experience, the types of companies you have worked for, and whether you're hoping for jobs. 
Emphasize your achievements: Don't just mention the company name, job title, and years you've served the company. Also, address job responsibilities and what you've achieved while working in that or those organizations. 
You can also use numbers and statistics to show how you helped the company achieve its goals and your impact in accomplishing the duties.  
Keep the section simple: Keep your job experience section brief and to the point. Potential employers don't want to read a novel about every job you've had. Focus on the most important and relevant aspects of your experience. 
Additionally, simple job experience sections are easy to read, and employers can find the necessary information they're looking for. 
Use bullet points: One of the easiest ways to make your job experience section look messy is not using bullet points or breaking down information. 
Break down your job experience into bullet points to make it easier for potential employers to read and understand. 
Use a simple and similar design: Most job seekers try to change the format or design of the job experience section on their resume to highlight it more. 
Don't do that! You might think it'd get readers' attention quickly, but it won't! 
Use a similar format throughout your resume to make it easier for potential employers to read and comprehend your work experience.
Learn How To Build A Resume and craft the best resume on your own!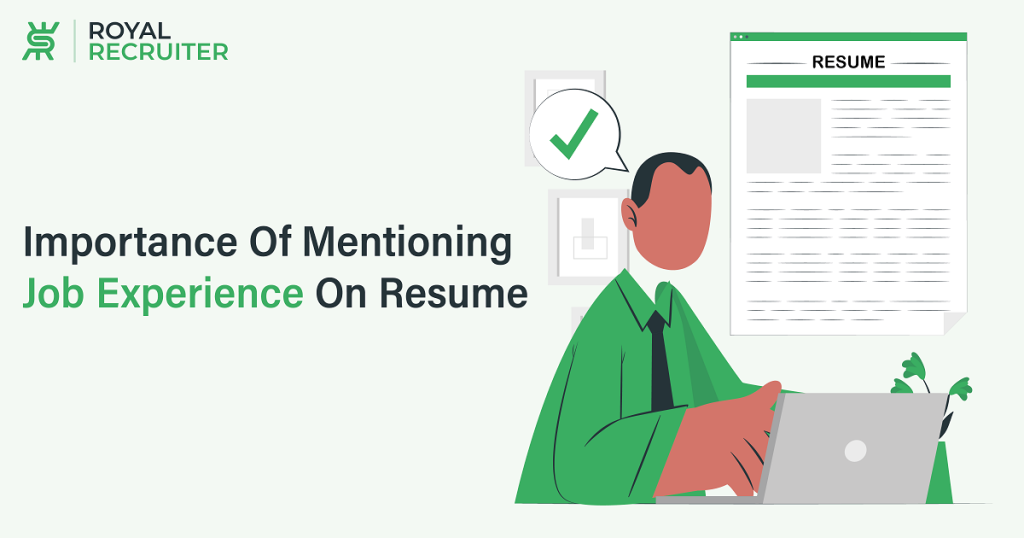 Importance Of Mentioning Job Experience On Resume
One key element in your resume that can enhance your chances of getting hired is your job experience. This section not only shows what you've done in the past but also gives employers insights about what you could do for their company in the future. In this blog section, we'll explore the importance of mentioning job experience on your resume.
Job experience on a candidate's resume shows their capability to handle various roles and responsibilities. When hiring employees, employers seek candidates with relevant work experience so that they can handle the challenges of the job. 
This section gives you an opportunity to highlight your experience and proficiency in a particular field, which enables employers to know that you have the necessary skills to do the job.
What You Did For Previous Organizations
What you have accomplished for previous organizations will be a big factor for future roles. In the job experience section, you can highlight achievements, responsibilities, and duties. 
Before hiring a candidate, most employers want to know how they added value to their previous companies. A well-structured job experience section shows that you are a result-oriented person who can contribute to the organization.
What You Could Do For The Company You're Applying For
Job experience tells employers what you bring to the table. It highlights your skills and experience and how you can use them to help the hiring organization grow. 
Also, Know Some Simple Tips To Create A Perfect Resume!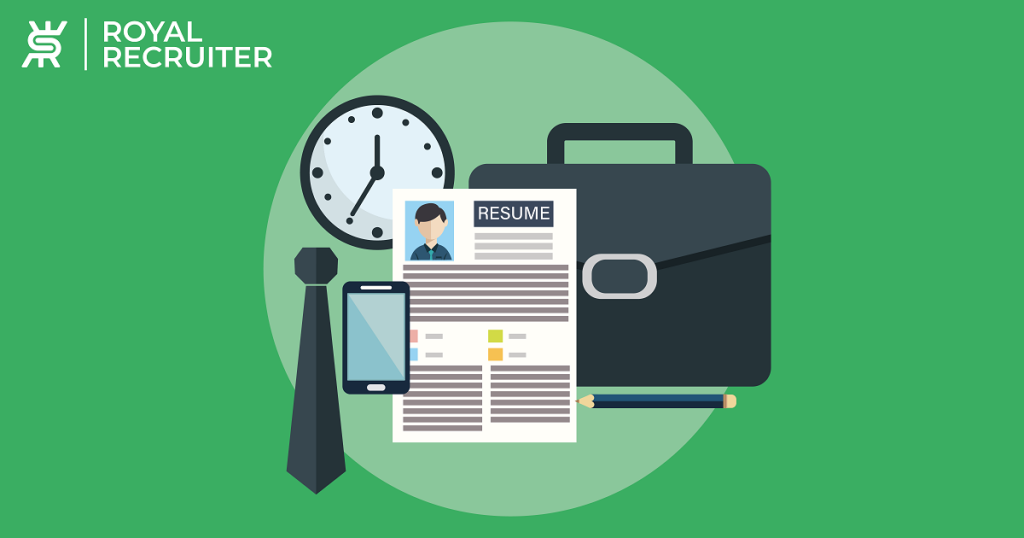 Should You Add Only Relevant Job Experience? Or Add Every Experience
When it comes to writing job experience on a resume, one of the most common issues is whether to include all career experiences or only relevant job experiences. 
Listing every job experience you have can indicate a wide variety of talents and a solid work history. 
Alternatively, adding relevant job experience will only highlight specific skills and expertise that are most suitable to the position you are applying for.
So, should you provide only relevant employment experience or all of your experience? The answer is it varies! 
If the job position demands a certain set of skills and experience, then you should consider adding job experience that demonstrates those skills and is relevant. 
For example, Suppose you are looking for a position as a marketing expert. In that case, you should add your marketing job experience, even if it is not relevant to the industry, because marketing in every industry or sector is almost the same.  
Conversely, adding caregiving work experience for a marketing position will make it difficult for the employer to know your relevant expertise and how you can be a good fit for the role. 
But, if the position you're applying for doesn't have any specific prerequisites or if you're going for a position that appreciates a diverse work history, mentioning every employment experience you've had might be advantageous. This can exhibit a strong work ethic as well as a variety of transferrable abilities to the role.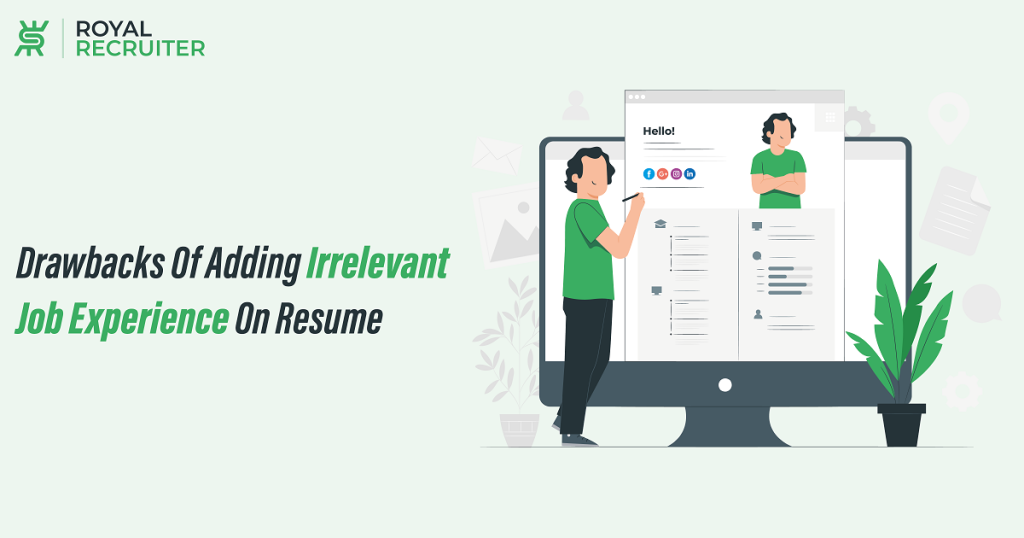 Drawbacks Of Adding Irrelevant Job Experience On Resume
When it comes to showing off competency, job seekers like to make themselves look as attractive as possible to potential employers by including any job they've had to show that they've been consistently employed with no gap. 
But, including irrelevant job experience on your resume can have several drawbacks.
Takes up valuable space
A resume should be short, clear, and to the point, so including irrelevant job experience can take up valuable space that could be better used to highlight your skills and qualifications for the job you're applying for because employers typically spend only a few seconds scanning a resume, so you want to make sure that every piece of information you include is relevant and helps you stand out as a candidate.
Creates confusion
Adding job experience not related to the position you're applying for can create confusion for the employer. They may wonder why you've included a job that has no relation to the position you're applying for. This can also make it harder for them to understand how your skills and experience relate to the job, leading them to reject your application.
Makes you appear unfocused
Employers want to see that you're focused on the job you're applying for and have the skills and experience to do it well. Including irrelevant jobs can make you appear unfocused and may suggest that you don't have a clear career path or direction.
Can raise questions about your commitment     
If you include job experience that's completely unrelated to the position you're applying for, it can raise questions about your commitment to your career. Employers may wonder why you took a job that's so different from what you want to do now and whether you're genuinely committed to the field.
Before writing a resume, read this blog to know What Should A Resume Look Like?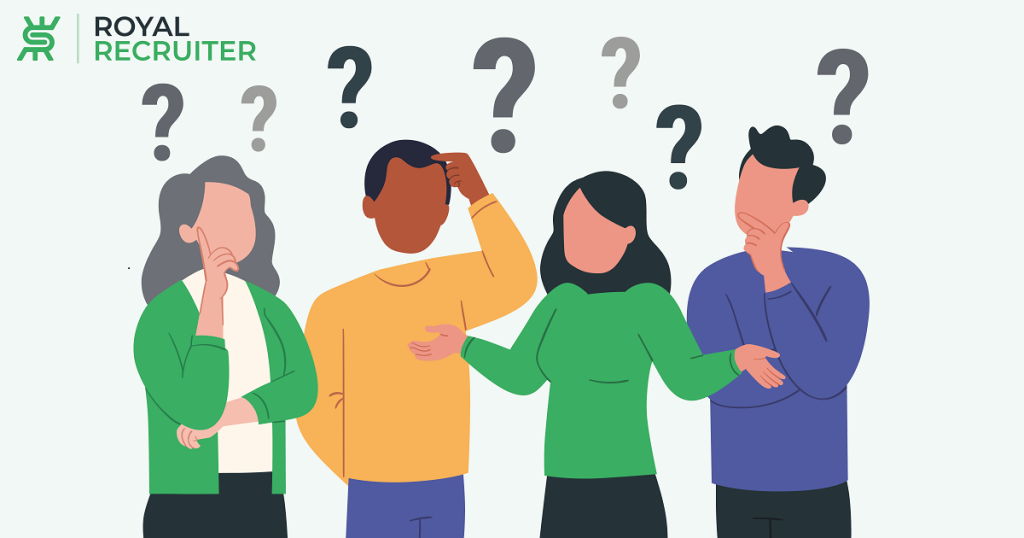 Frequently Asked Questions
Q: What if I've had a bunch of temporary jobs?
Even if you've had a lot of short-term employment, you should only add the ones that were the most relevant and impactful. Try putting comparable occupations together or only mentioning the ones you worked at for a long period of time.
Q: How far back should I go on my resume when mentioning jobs?
It is generally advised that only experiences from the last 10-15 years be listed. Nonetheless, if you have a particularly relevant or long work experience job from one former employer, you should also add that.
Q: What if my employment history involves gaps?
If you have gaps in your employment history, mentioning them on your resume is usually unnecessary. Focus on your relevant and meaningful experience and be prepared to address any gaps in your job if asked during an interview.
Top Urgent Hiring jobs near you