Extracurricular Activities For Resume: What To Add & Benefits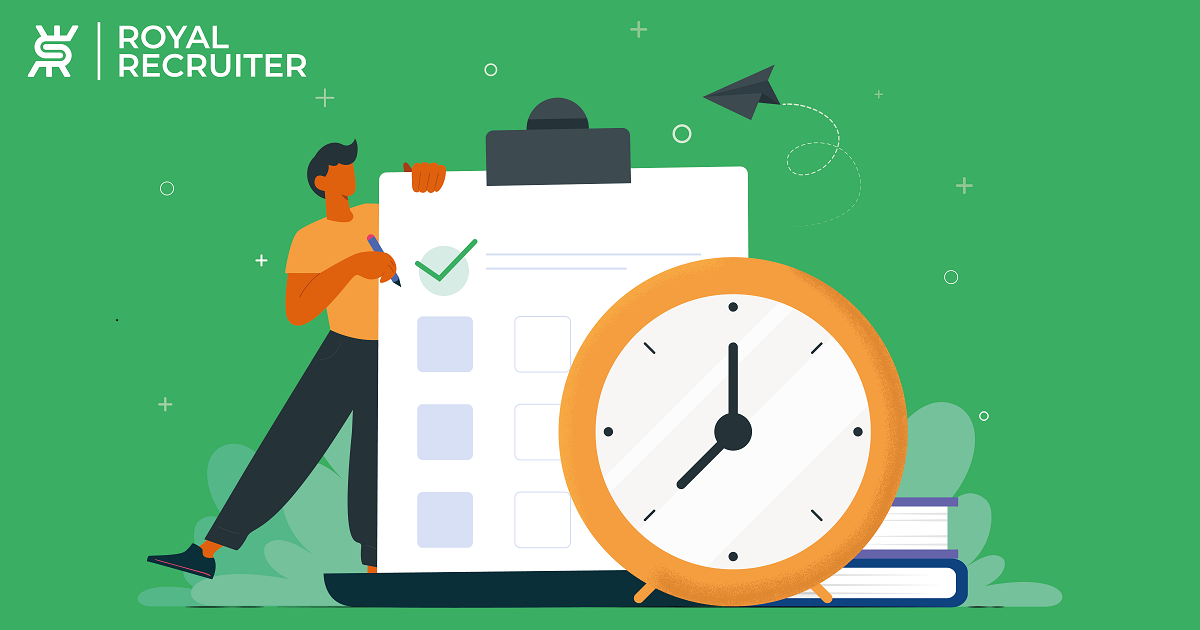 Extracurricular activities can have a great impact on your resume. Let's see the best Extracurricular Activities For Resume which will benefit you in getting hired
Extracurricular activities can be beneficial for job seekers to demonstrate their skills, experience, and dedication to work in a particular industry. Whether you're a fresher or experienced professional seeking a job, extracurricular activities can significantly impact your resume. 
By mentioning extracurricular activities on your resume, you can stand out from the crowd and convince the hiring managers or recruiters that you're a good fit for the role and can apply them (extracurricular activities) to offer better performance.
The article will give you detailed information on how and what extracurricular activities to include on your resume if you are looking for guidance to add them to your resume.
Let's get started
What Is Extracurricular Activity? 
Extracurricular activities are activities that a person participates in outside of their regular academic curriculum. These activities are mostly voluntary and can be from a wide range of sectors, such as sports, music, drama, art, community service, or clubs and organizations.
Extracurricular activities allow a person to develop interests and skills, explore new hobbies, adapt to a new environment, and gain valuable experiences and leadership skills that can be beneficial in their future professional careers. 
Moreover, extracurricular activities can also help students develop social skills, teamwork, and time management and can improve their overall physical and mental health.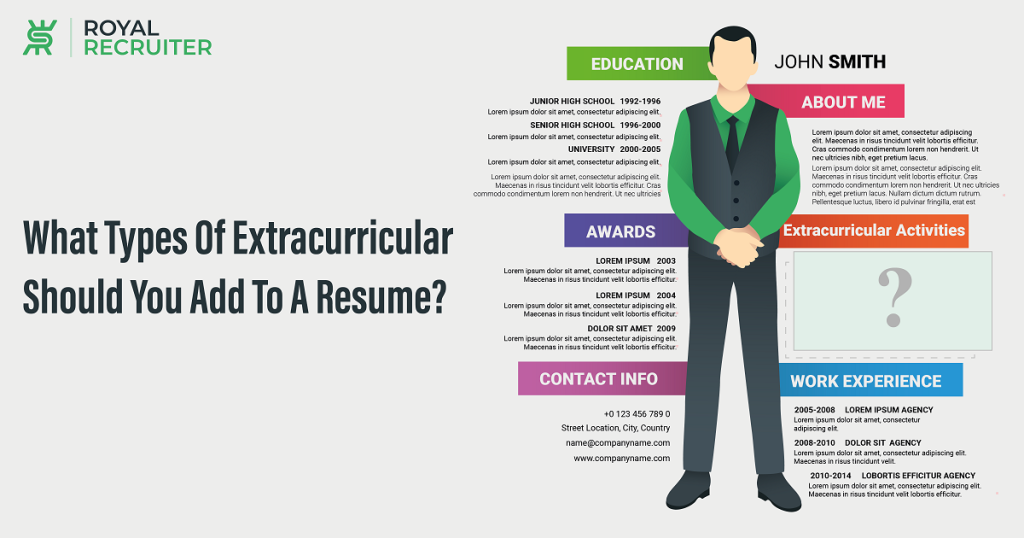 What Types Of Extracurricular Should You Add To A Resume?
We already know that extracurricular activities can have a great influence on your resume. But where exactly should you add your extracurricular activities on your resume? 
Because if you don't add them appropriately, they might not get the attention of the reader. 
Let's explore some options.
In a dedicated section: The most common approach is to create a separate section on your resume that only lists your extracurricular activities. This section can be titled as "Extracurricular Activities." 
Having extracurricular activities in a dedicated section is especially useful if you don't have previous working experience and have a lot of activities to list or if your extracurricular involvement is particularly impressive.
Don't mess with your resume format when creating a dedicated section to add extracurricular activities. If the existing format isn't large enough to include extracurricular activities, don't add or edit your resume forcefully, it'll ruin the resume's appearance. 
Instead, try creating a new resume template; many free and paid resumes are available online.
Under education qualification: You can also add extracurricular activities under the education section of your resume. Adding extracurricular activities under education qualifications is a good choice if those activities of yours are related to your college or university major or if they are particularly notable. 
For example, if you were a member of a student organization that organized a successful fundraiser, you could include this under the education section as a bullet point.
In your work experience: Most job seekers also add their extracurricular activities in the work experience section. Mentioning extracurricular activities on work experience will be an ideal choice If the extracurricular activities are relevant to the position you are applying for. 
For instance, if you were the captain of a sports team, you could list this as a leadership role under your relevant work experience.
Find out some "Best Tips For A Good Resume That'll Get You Hired"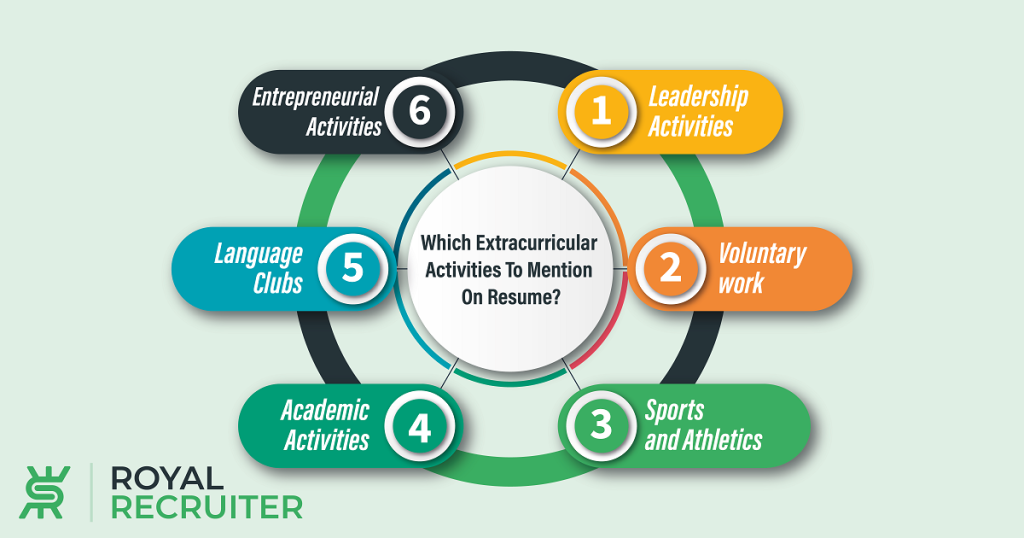 Which Extracurricular Activities To Mention On Resume?
Let's assume you've been too focused on extracurricular activities, and now you have ten to fifteen extracurricular activities on your bucket list. So, will you add or mention all of those activities on your resume? 
No! You don't need to add all the extracurricular activities you've participated in or acquired on your resume. Will you'll only need to mention or address those which are relevant to the job position you're applying for! 
Adding every extracurricular activity of yours won't add extra value to it; rather, it'll make the resume look messy, and the reader might not find it interesting to move forward with your application! 
Here are some extracurricular activities which you can add almost to any job opening. 
Leadership Activities: Leadership is undoubtedly one of the most sought-after skills in the corporate world. Adding leadership activities to your resume will indicate your capacity to take control and lead people. 
Serving as a sports team captain, being a student representative, or having a leadership role in a club or group are examples of leadership activities. When mentioning these activities on your resume, emphasize the exact responsibilities you carried, as well as the skill you had learned, such as communication, decision-making, and problem-solving.
Voluntary work: nowadays, many job seekers no longer mention voluntary work on resumes. But volunteering shows your dedication to giving back something to the community. Employers know that voluntary work can help you develop vital skills such as communication, collaboration, and time management. 
Having voluntary work mentioned on your resume can be an excellent way to demonstrate your community participation and social responsibility. 
If you consider including voluntary work on your resume, make sure to highlight the organization you worked with, the sort of work you did, and the skills you gained.
Sports and Athletics: Participation in sports and athletics illustrates skills such as collaboration, dedication, and discipline. Even if you're not a pro player, adding sports or athletics activities to your resume is a good approach to demonstrating your active lifestyle. 
Academic Activities: Participating in academic activities may display your enthusiasm for studying and devotion to a subject. Some examples are engaging in a scientific or math club, participating in debate tournaments, or writing for a school magazine. 
If you add academic activities on your resume, only mention the activities you participated in, any prizes or accolades you obtained, and the abilities you gained, such as research, analytical, and communication skills.
Language Clubs: Being bilingual is now considered as a great asset as many companies are seeking candidates who can speak a few or more than two languages. Participating in language exchange programs or joining a language club will exhibit your language abilities and cultural knowledge. 
This is especially crucial for careers that need fluency in several languages. If you're applying to a multinational company or organization, including language clubs or language exchange programs on your resume will add extra value to it.
Mention the language(s) you learned, any certificates or competence levels you earned, such as B2/C1/C2, and any cultural experiences or understanding you acquired.
Entrepreneurial Activities/Experience: Starting your own business or participating in an entrepreneurship program while studying shows your inspiration and business aptitude. 
Mentioning any entrepreneurial activities or experience on your resume will benefit you largely, especially if you're applying for positions in the business, marketing, and technology sector. 
Don't hesitate to add your business model, even if that was a flop or you were unsuccessful! Mention the type of firm or business, positions or responsibilities you held, and any skills or information you earned as a result of your participation.
Visit & Find Out "What Should Be Included In A Resume?"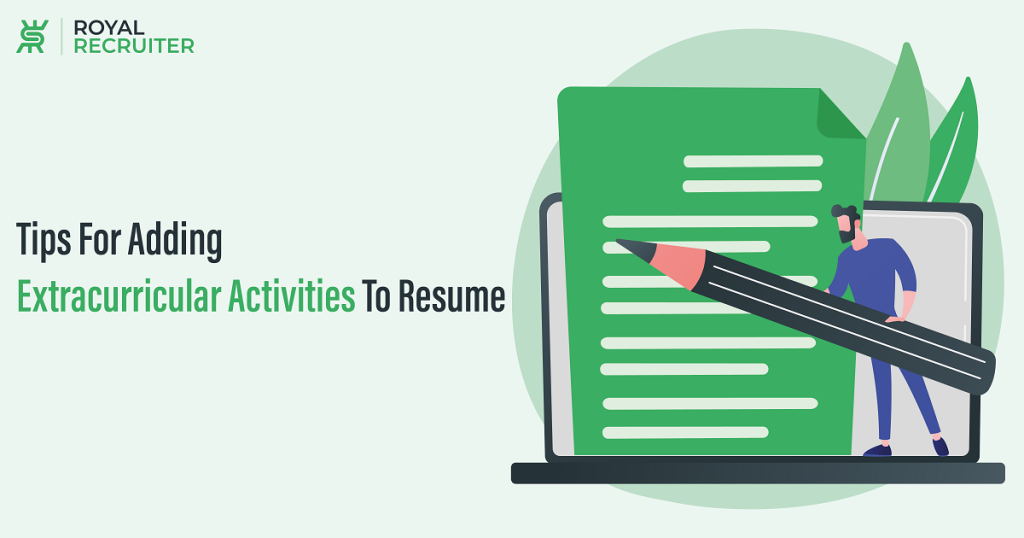 Tips For Adding Extracurricular Activities To Resume
When adding extracurricular activities to your resume, everyone makes a few common mistakes. Having these mistakes in the extracurricular section will place a bad impression. 
Here are a few mistakes that you should avoid while including extracurricular activities to resume. 
Not using action verbs: Job seekers often forget that there's something called action verbs! Use action verbs to describe your extracurricular activities, such as "Organized," "Developed," and "Coordinated." 
This will help convey a sense of leadership and accomplishment to potential employers.
Keep it short: When you add extracurricular activities to your resume, it becomes an important part of your resume, be careful about the overall length of your document. Don't make each activity long; briefly explain what you did and prioritize the most crucial information.
Be honest: Finally, be honest about your involvement in extracurricular activities. Don't exaggerate anything regarding your involvement or accomplishments, as this can be easily verified by potential employers and can damage your credibility.
Focus on highlighting your genuine interests and achievements, and be prepared to discuss them in more detail during an interview. 
Adding anything fake or exaggerated information about your skill or achievements could put you into trouble in the workplace.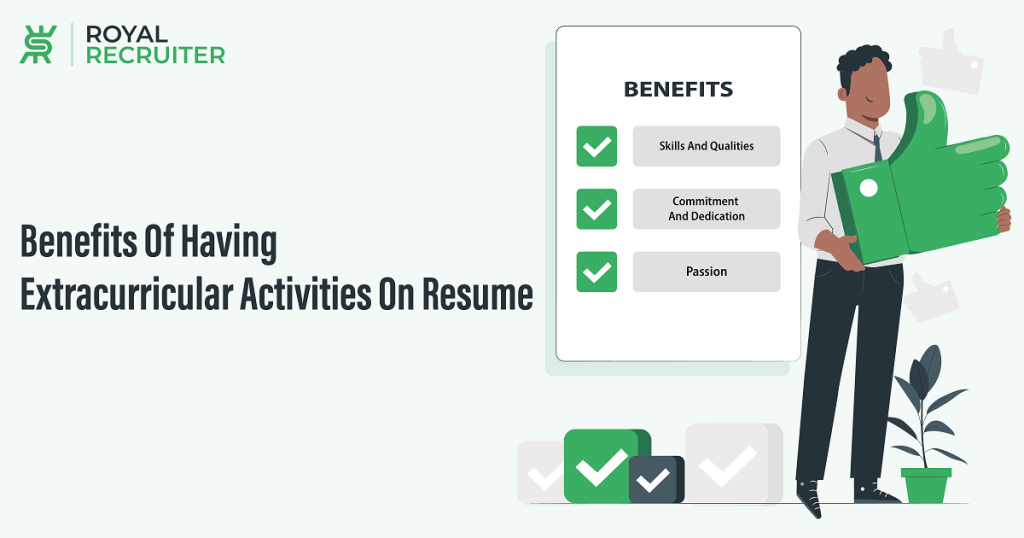 Benefits Of Having Extracurricular Activities On Resume
There are many benefits of adding extracurricular activities to your resume.  
Here are a few perks: 
Skills and qualities: Extracurricular activities can show different abilities and attributes of yours, such as leadership, teamwork, creativity, and problem-solving. Listing these activities on your resume might assist in covering up your failings in work experience.
Commitment and dedication: Engaging in extracurricular activities for a period of time displays your commitment and devotion to achieving skills and working. This might be an impressive feature for potential employers searching for people with a strong work ethic.
Passion: Extracurricular activities connected to your job objectives or sector shows your passion for the field. This might make you a better prospect to potential companies.
Read "How To Write Beginner Summary For Resume With Examples" If you're not sure how to write a beginner summary for a resume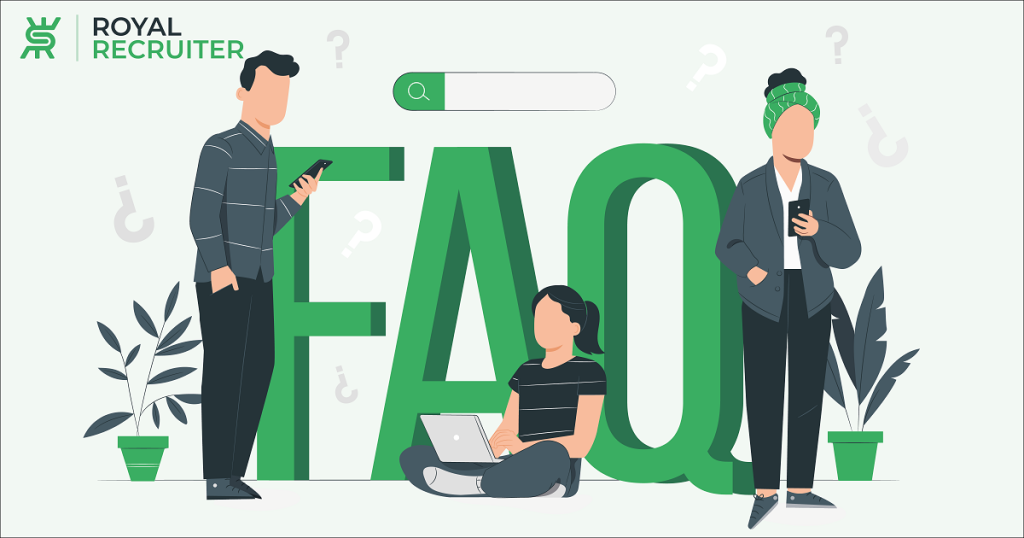 Frequently Asked Questions 
Should I include extracurricular activities that I participated in a long time ago on my resume?
It'd be better to focus on more recent extracurricular activities, especially if you've been out of school or college for a while. However, if you were involved in a particularly noteworthy activity that is still relevant to your current career goals, then there's no problem adding it to your resume. 
Can extracurricular activities be included in my resume if they were done outside of my school or college?
Absolutely! Extracurricular activities don't have to be limited to your school or college. If you've participated in community service, sports teams, or other activities outside your academic setting, you can also include those.
How many extracurricular activities should I include on my resume?
There's no hard and fast rule for how many extracurricular activities you should include, but generally, it's best to use the most relevant and impressive ones. However, you should add 3-5 strong examples rather than trying to include every activity you've ever participated in.
Should I include extracurricular activities that are unrelated to the job I'm applying for?
No! You shouldn't and don't need to add any extracurricular activities which are not related to the job position you're applying for. This won't add any value to your resume.
Top Most Wanted jobs near you