Is Restaurant host/Hostess Jobs A Good Career Path?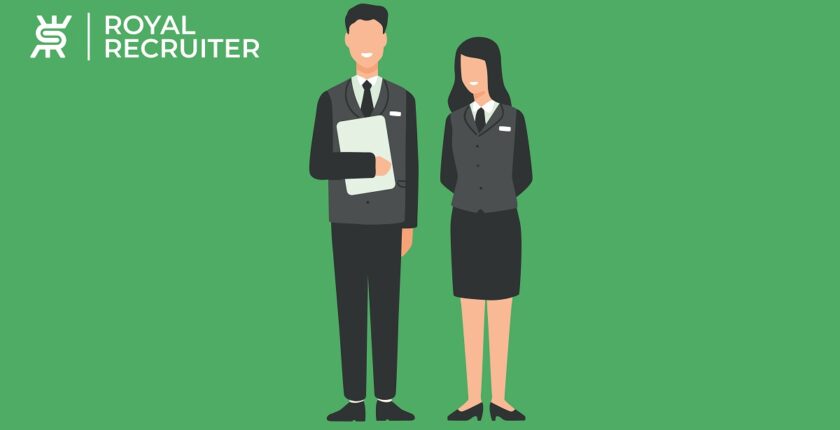 Restaurants always need host/hostess, which lets you easily get a Restaurant host or hostess job. But Is Restaurant host or Hostess Jobs A Good Career Path?
Yes, being a restaurant host or hostess is a great career path. Whether you work part or full-time, this career is packed with benefits which will help you in your future employment. 
While working as a restaurant host/hostess, you can make as much as $47,000 a year! With tips, it can go beyond $50,000. In this article, you'll learn why restaurant host/hostess jobs are a good career path, what are the prerequisites to becoming a restaurant host/hostess and other necessary information. 
Who Are The Restaurant host/hostess?
People who greet you upon entering a restaurant are known as restaurant hosts/hostesses; you'll find these professionals in every restaurant facility, as their responsibility is to help restaurants manage their customers effectively.
Every host/hostess has a wide array of responsibilities. 
Duties of a restaurant host/hostess: 
Greeting and receiving guests
A restaurant host/hostess's primary task is greeting and receiving customers when they enter the restaurant. And then escorting them to their reserved seat.
As a restaurant host/hostess, you'll have to reserve seats for customers; most of the time, you'll confirm seat reservations by phone or email. You may find this task a bit hectic, but you'll adjust to it in no time. 
During the weekends and holidays, restaurants become one of the busiest places on earth, and customers' waiting lists continue to grow; it's the responsibility of the restaurant's hosts/hostesses to manage the queue and help them sit at their reserved or prefered seat.
When the customers sit in the designated spot, you'll hand over the restaurant's menu and assign a waiter to them who will take orders and serve food. 
Customers may face any unwanted problems. The host/hostess notes and tries to iron out those problems.
These are the most common responsibilities of a restaurant host/hostess, but the duties can be more or less based on restaurant category and size. 
How Much Does The Restaurant Host/Hostess Earn?
Restaurant hosts/hostesses earn a decent median salary. The average yearly salary of a full-time host/hostess ranges from $43,000 to $54,000. And part-timers' yearly salary is between $18,000 to $29,000. This means a restaurant host/hostess's hourly wage is from $9 to $29. 
Similar to other professions, salary depends on a few factors like state, restaurant size and type. For example, you'll earn more if you work in a high-end restaurant in New York, Las Vegas or Los Angeles.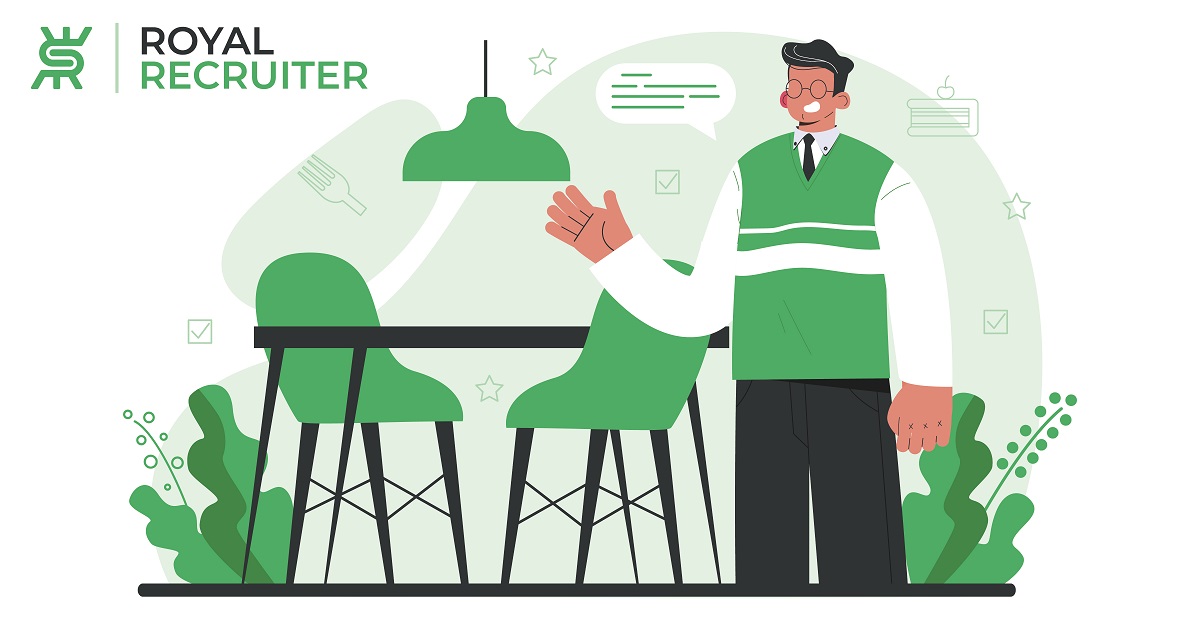 What Are The Requirements To Become A Restaurant Host/hostess?
To Become a restaurant host/hostess, employers don't want candidates to have a load of qualifications. For decades, restaurants have been the primary choice of students and individuals who want to earn extra. 
Due to this reason, anyone can get a job in this position regardless of their qualifications, but some minimum requirements must be met, which are:
Education:

You should complete a high school diploma, general educational development (GED) or equal level of education. No college or university degree is mandatory.
But, those who have graduated in restaurant/hotel management and hospitality have great career advancement possibilities.
Age:

Age requirements also vary from restaurant to restaurant. For instance, if you're 16 and willing to work in a local restaurant, you can do so, and in fine dining, they prefer candidates to be at least 18 or more. 
Experience:

Famous and high-end restaurants seek candidates with previous working experience. However, this position is also open for candidates with no prior experience in restaurants.
These are the two main requirements to get a restaurant host/hostess job. If you have these, use our website to search for the best job.
What Are The Necessary Skills Of Restaurant Host/Hostess?
To get into this position, freshers and experienced, everyone should have a set of skills to perform all the duties perfectly.
Restaurant host/hostess responsibilities are:
All restaurant hosts/hostesses are excellent communicators, as they're the ones who meet the customer first, and their approach and impression matter the most. And it's one of the integral skills of a host/hostess.
You'll be in a fast-paced working environment and work simultaneously with servers, waiters and customers, and being a multitasker is the only way to do all of these at a time. 
Restaurant host/hostess runs around their workplace and barely gets the chance to sit and relax. For this, you should be physically fit and have the ability to stand. 
Every host/hostess is the leader of themselves and has the capability of leading people such as waiters and servers. Leadership skills help people become good hosts/hostesses and are promoted to a higher level. 
Is Restaurant host/Hostess Jobs A Good Career Path?
Definitely, this restaurant host/hostess job is a good career path because the number of restaurants is rapidly increasing. According to Statista's last report, there were nearly 661,000 restaurants in the USA! And the number keeps surging. 
This indicates that the job opportunity will also grow along with the restaurant number. 
Additionally, the most noteworthy thing about restaurant host/hostess is the career advancement opportunity; restaurants usually promote their in-house employees to higher positions. 
And there are instances where a restaurant host/hostess was able to get to the position of a manager with years of experience. 
What To Know Before Applying For This Position?
You should know a few things before you apply for a restaurant host/hostess job; try to keep these points in your mind while applying: 
If you're a newbie or don't have working experience in mid-sized and luxury restaurants. In that case, you should avoid applying to restaurants in such categories as the chance of rejection will be high. 
Try to avoid adding unnecessary information to your resume, and keep the resume clean and concise as possible. You can consult with our expert agents to discuss resume building. 
Restaurants offer random working hours and shifts. You can work either morning, evening or night shift, and during the holidays, you'll have to work overtime, so while applying, be prepared for this. 
Top Restaurant host/Hostess jobs near you