Career And Salary Of A Heavy-Duty Diesel Mechanics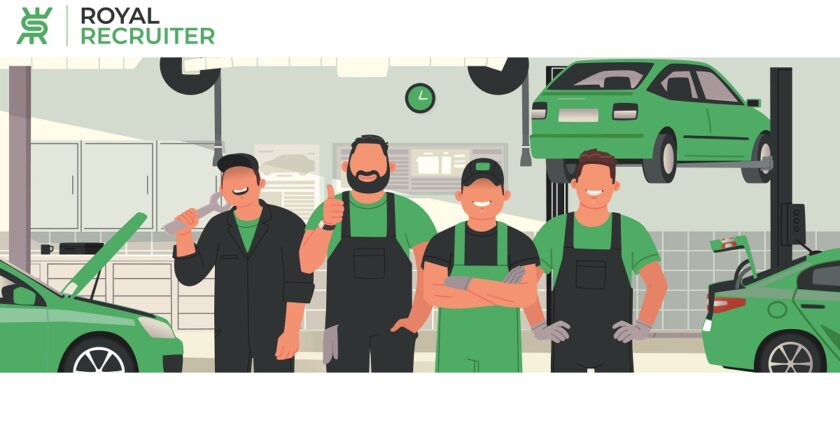 People who work as heavy-duty diesel mechanics can work in different places and make a good salary. Let's discover the job of heavy-duty diesel mechanics and how much they make.
A heavy-duty diesel mechanics career is for those who love to work with heavy vehicles such as trucks, vans, trailers, and school buses. Also, being a heavy-duty diesel mechanic doesn't take too much time like other professions; you earn to become a mediocre heavy-duty diesel mechanic within a year!  
The need for heavy-duty diesel mechanics keeps growing as the number of heavy-duty diesel-powered vehicles increases. And Experienced heavy-duty diesel mechanics can earn nearly $75,000 a year. 
Who Are The Heavy-Duty Diesel Mechanics?
Heavy-duty diesel mechanics are skilled in repairing and troubleshooting any type of heavy-duty diesel-powered engine, regardless of make or model. In other words, heavy-duty diesel mechanics know every part of a diesel engine and are capable of restoring a completely damaged diesel engine. 
In addition, being a heavy-duty diesel mechanic means that they can also work on other diesel engines of the same type, no matter how small or large the engine is.
What Does A Heavy-Diesel Mechanic Do In His Daily Work Life? 
A heavy-duty diesel mechanic needs to perform numerous tasks during their hours of work. They fix a variety of engine issues on a daily basis. Let's know in detail what a diesel mechanic does. 
Repair and replace the damaged parts of the vehicle

Diagnosing Problems 

Changing Engine Oil

Keeping records of maintenance or repair parts.  

Increase Engine Efficiency

Add additional parts to enhance the engine's performance 

Doing Routine servicing or inspection on the engine(s)

Rebuilding engine or engine parts. 

Using computerized programs or equipment 

Providing after-service instruction to the operator.

Maintaining a clean workplace
Workplace Of a Heavy-Duty Diesel Mechanic
The work setting of heavy-duty diesel mechanics is diverse because heavy-duty diesel engines are currently used in many industries. And based on skill and experience, you can select the workplace that interests you the most.
Automobile Repair Centers
Automobile repair centers are the most common and popular place to work among heavy-duty diesel mechanics. In automobile repair centers, heavy-duty diesel mechanics mainly work with the diesel engines from heavy vehicles such as six axle vehicles, trailer trucks, semi-trailers and vans. 
The oil and gas facilities need to use hundreds of heavy-duty equipment to extract oil from the ocean's surface or soil, most of which are diesel-powered. 
You might be thinking, what's your role in the shipping industry as a heavy-duty diesel mechanic? Heavy-duty diesel engines fuel the majority of ships and boats. 
And problems might emerge in the middle of the sea, which is why they always recruit heavy-duty diesel technicians to fix and troubleshoot difficulties. 
Commercial Building or Industries
For uninterrupted electricity supply, commercial buildings, manufacturing plants and industries use heavy-duty generators and other equipment to run elevators, and many of these generators run on diesel. 
You'll regularly examine and repair diesel-powered machinery as part of your job. 
Some logistics companies have fleets of over a thousand vehicles, many of which are heavy-duty diesel trucks. And these trucks run around the clock to deliver goods all over the country.
Companies hire full-time heavy-duty diesel mechanics to ensure that the vehicles can operate without any breakdown.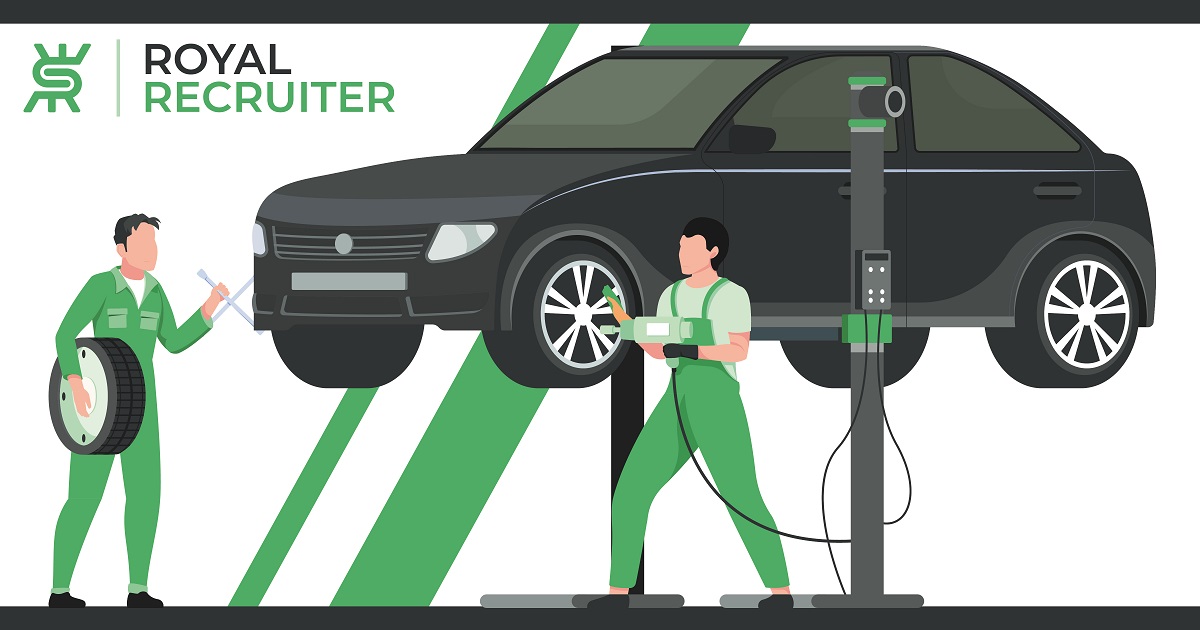 How To Become A Heavy-Duty Diesel Mechanic
Anyone can work as a heavy-duty diesel mechanic because this career path is friendly for people with low-level education and requires fewer skills. Let's see what you will need to work as one. 
Heavy-duty diesel mechanic positions require a minimum education level of a high school diploma, GED, or an equivalent qualification.
Having certificate(s) will benefit you in various ways in this career path. Firstly, you will get employed fast and stand out from the crowd; additionally, professional certifications will assist you in moving up the ranks.
Some certifications you can consider getting are: 
A1 – Engine Repair Certification

T2 – Diesel Engines Certification

T8 – Preventive Maintenance Inspection (PMI) Certification
Or you can check Automotive Service Excellence (ASE) website to learn more about certifications they offer, or you can get a certification in the sector your company desires.   
A driving license is required because sometimes you will have to travel to places to repair vehicles or equipment. 
How Much Do The Heavy-Duty Diesel Mechanics Make?
Heavy-duty diesel mechanics earn a good median yearly salary, and in addition to their base hourly salary, they also make a couple of thousands extra by doing overtime. So how much do they earn? Let's bring it to light! 
Freshers: Newly joined heavy-duty diesel mechanics make an annual salary between $29,500 to $43,000.  
Experienced (1-2): The average salary in this field ranges from $48,000 to $67,000 per year. 
Highly Experienced: Once you become an expert in the heavy-duty diesel mechanic industry will be able to generate approximately $68,030 to $75,000 yearly.  
Skills Of A Heavy-Duty Diesel Mechanic 
In order to become an ideal worker in this sector, you need to have a few skills, as the combination of skill and hard work will help you give out your best to the company. 
You'll need to carry different types of tools and engine parts that will be heavy, so the first thing you should have is being physically fit and lifting as much as 75 pounds.
Most of the time, you'll be working in a noisy workplace, and sometimes you may have to work under the sun or in situations you won't like. This is why you should configure your mind to work and adjust to any working condition. 
There are different types of heavy-duty diesel engines. And some of them have unique functionalities that don't match with others. Therefore, to be a good diesel mechanic, you must learn to repair all kinds of diesel engines.
Being a heavy-duty diesel mechanic means working side by side with other people. If you're a team player, you'll enjoy your profession no matter how strenuous that is.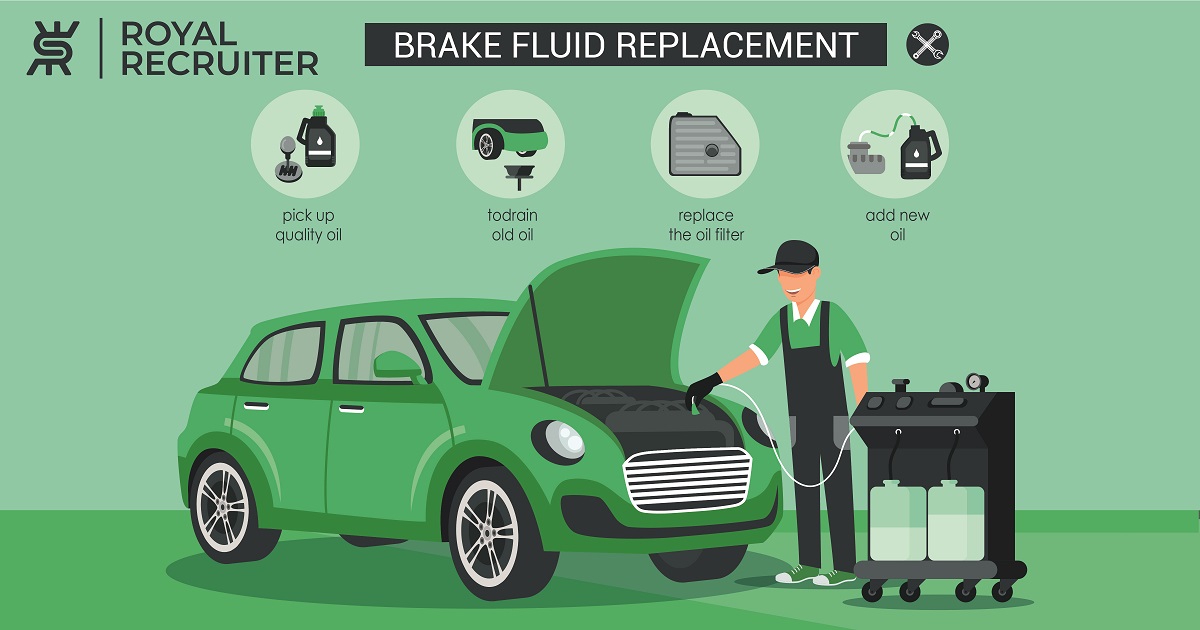 Career Growth Of Heavy-Duty Diesel Mechanics
It's clear that the career opportunities for heavy-duty diesel mechanics are increasing, and the reason is simple: the number of vehicles is increasing at a good pace. 
Additionally, according to the US Bureau of Labor Statistics, the career of heavy duty-diesel and other vehicle mechanics is expected to grow by %11 by 2030. 
Doesn't it sound promising? Start your heavy-duty diesel mechanic job search with the Royal Recruiter
Top Heavy-Duty Diesel Mechanic jobs near you