Is oil and gas production a good career path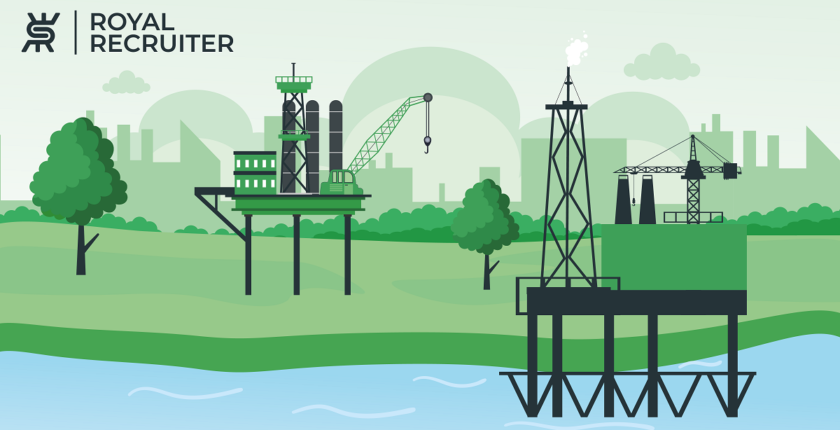 Is oil and gas production a good career path? What are the jobs in oil and gas production industry? How much I can earn in oil and gas production industry?
Yes, the oil and gas production industry is a great career path if you want to earn high, work in versatile work environments, and be in a career that is high in demand and ever-lasting.
Nowadays, people are more concerned about the environment and trying to rely on renewable energy to reduce the bad effect on mother earth. Does this mean jobs related to oil & gas are going to perish?
Simply, NO! because of the versatile usage of oil and gas and current market demand. We can rest assured that careers related to oil & gas production aren't dying in the foreseeable future.
How do we know? Well, for instance, look around you; how many electric vehicles (EV) do you see. And the role of oil & gas in our daily life. However, the oil & gas industry is not limited to these.
One can obtain various paths within the oil & gas industry itself. And this is why the oil & gas industry is a fantastic career path. 
What does a person in oil & gas production do
Oil and gas production is a complicated process that requires a lot of different skills and human resources. It includes jobs from engineers to geologists, office workers to truck drivers, accountants to chemists, and many more.
We can divide working responsibilities into two parts to get a clear idea about those work positions:
Roughneck jobs:
These positions are not for everyone. If you have a strong work ethic, can handle manual labor, and love to get your hands dirty, then you can consider these positions for you.
—Rig Workers: are responsible for drilling new wells, maintaining pipelines, or any other tasks assigned to them.
—Driller: This worker usually works onshore. They are responsible for operating drilling equipment to extract oil from the ground.
—Pipeline Workers: are responsible for maintaining pipeline systems by repairing leaks or other damages that may occur to them.
—Transportation Workers: are responsible for maintaining the raw material and equipment supply constant. 
Many more opportunities are available, excluding these positions, such as rig welder, medic, cook, crane operator, etc.
Executive-level jobs
Woking in a gas & oil industry doesn't always mean that you've to get yourself dirty. There are more white-collar job positions available than a normal office. 
– Engineers: design, construct, manage, and maintain equipment such as pumps and pipelines that are used to extract oil from deep wells.
– Petroleum engineers: are responsible for planning the most effective way to unearth oil from sea to land; they're also responsible for looking after all types of tools and equipment are functioning properly with optimum performance.
– Geoscientists: These professionals study rock formations to predict how they might react when subjected to stress or pressure from drilling or other activities. They also help determine where hydrocarbons might exist underground.
–Mining engineer: Plays a vital role in all types of mining projects; they check the workability of land and underground construction sites.
Is oil & gas production a good career path?

Yes, oil and gas production is definitely a good career path because the industry is growing and will continue to grow. And in the energy sector, jobs in oil & gas production are leading, stable, and mine of opportunity.
Like other professions, you don't need to worry about salary, promotion, and being jobless, as this industry pays well and lets the experienced workers get into higher positions within the oil and gas company.
Another feature that makes oil & gas production a good career path is employability. No matter where you switch your career path from the oil & gas industry, you'll never have a hard time because the skill and experiences you learn from the oil & gas industry are unrivaled, and you can use them in any industry you move to.
What is the earning in the oil & gas industry:
The oil & gas industry's earnings vary based on working type, condition, and company. As we've mentioned, there are two types of job: general labor and highly experienced professional.
People who work in the field and do manual labor, depending on their responsibilities and experience, they can earn from $22,492 to $65,500 per year.
And the income of highly skilled professionals can vary from $76,883 to more than $100,000/year.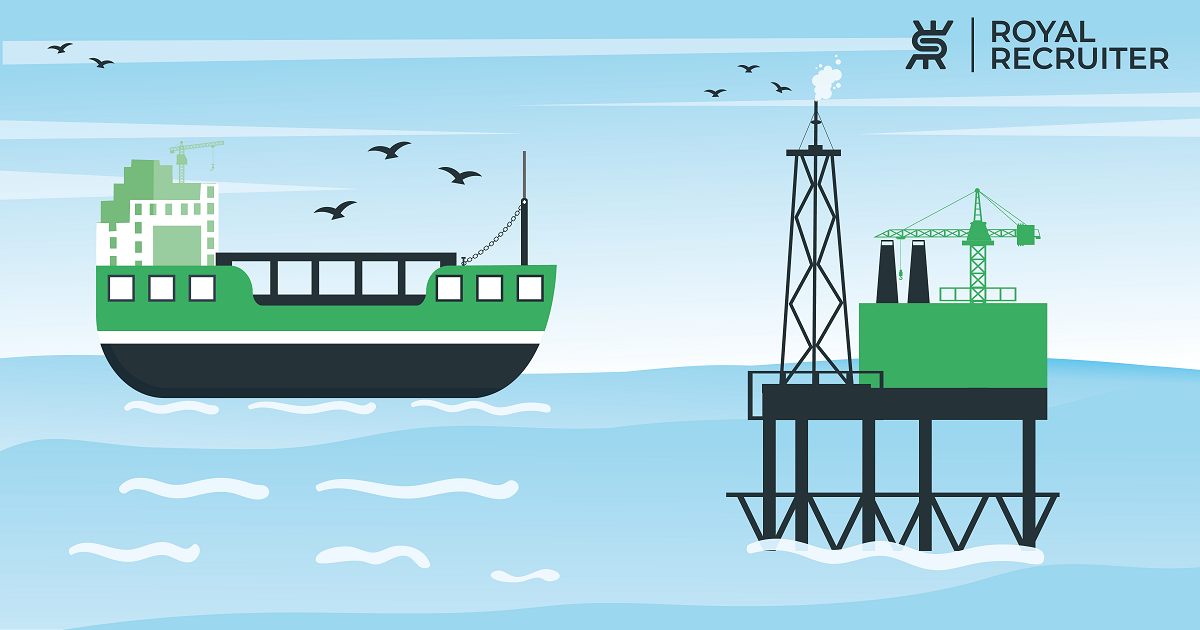 Qualification to get a job in the oil & gas industry:
The oil & gas production industry has jobs for people with any level of educational qualifications; for example, to join roughneck job positions, you don't need to attend college or university. 
But when it comes to recruiting employees in the oil and gas sector for higher positions, companies seek many qualities and dexterities. Make sure you have the mandatory one, and it'll increase your chance to secure a job.
Basic requirements for a field worker:
18years old.

Have completed high school diploma or equivalent (not compulsory but good to have)

Have the mindset to work in any rigor weather or working condition.
Requirements for professionals:
A bachelor's degree in a related field, such as petroleum, chemical, civil or mechanical engineering.

 One year of work experience or training is required.
Required Skills For Oil & Gas industry:
Regardless of the position and earnings, if someone is willing to pursue a career in the oil and gas industry, should have some personal attributes because working in the gas and oil industry takes a lot.
There is no difference whether you work outside or in an air-conditioned room. You must deal with any issues that may arise with prudence.
You must take the initiative and be your own leader. You may face any situation where you won't find anyone to help you or guide you through it.
Most of the time, you will be a part of a team. Because of this, you must be able to collaborate with others while you are working.
Is oil & gas industry dying?
If you take career advice or discuss the career path of oil & gas industry with a person who was never involved in the oil & gas industry, will state that the current market trend of the electricity, oil & gas industry is likely to collapse soon, which isn't true at all.
The oil and gas industry has been booming since the early 2000s. It has grown at an average rate of 6% per year, And it accounts for about 5.6% of the country's employment, which is significantly higher than other industries like manufacturing or agriculture. This means that many jobs are available, 
It is also one of the most profitable industries in America today, and the industry is so large that there are many different niches to explore. 
Future of oil & gas industry
The industry's growth depends on the demand for fossil fuels, which is still increasing. The increased demand means that more people are needed to work in this industry, which will lead to an increase in jobs.
The world's population is increasing, and more energy is needed. The demand for oil and gas will only increase as time goes on.
Why should you choose oil & gas production as your career?
There are many reasons why you should get into the oil and gas production industry, one can get plenty of benefits for the workers and their families.
Many jobs in this field offer generous bonuses, excellent health care coverage, retirement plans, paid time off, holidays, vacation days, education reimbursement programs etc. These opportunities can be found all over North America – from Alaska to Texas and California to Canada.
The oil & gas industry is also one of the few industries that offer on-the-job training programs that allow you to learn while you earn money! So! start searching for your dream job today with Royal Recruiter!
Working Flexibility In Oil & Gas Production
The oil & gas production industry has various work settings, giving you the chance to work on your desired or favorite work setting. Although the work environment in oil & gas production is many, they're primarily categorized into onshore and offshore. 
Let's see in detail what it feels like working onshore and offshore:
Onshore: Oil & gas production rigs that operate above the ground or sea level are known as onshore rigs. The benefits of working onshore are that there's no danger of working in extreme weather, and you can spend time with your family. 
Offshore: Oil and gas production facilities that are built in the sea are offshore oil rigs; they're located in the sea because the ocean is rich in oil and gas. 
The advantages of working on an offshore rig are that you can travel to places and make more than onshore workers! But offshore oil and gas production workers need to work in harsh weather and dangerous work setting than onshore oil and gas production workers.
But don't worry. Work hazards are less among offshore oil & gas production workers, as professionals working on offshore oil & gas rigs need to follow strict safety rules and precautions to ensure safety, which reduces accidents and injuries.
Career Growth In The Oil & Gas Production Industry
One of the most important things that one should consider while joining a career path is the career growth opportunity. Because if your workplace doesn't give you the chance to ascend to upper positions, you won't get the satisfaction of working and have the urge to take on new challenges. 
However, in the oil and gas production industry, employers value their workers and give the skilled and experts the chance to be in senior or upper roles.
We hope you found all the resources you need to decide whether oil and gas production is a good career path.
Frequently Asked Questions
Can You Work In Oil And Gas Production Without A Degree?
Of course, you can! There are many jobs available for people who haven't graduated from university. However, best paying jobs in oil and gas production require a degree.
How Many Jobs Are Available In Oil And Gas Sector In The United States?
A report by  Rystad Energy shows that US Oil and Gas employed over 970,400 people in the United States. And currently, tens of thousands of jobs are available.
Overall the oil and natural gas industry has millions of jobs.
Does Working Experience Matters In Oil And Gas Sector?
Yes, unlike other industries, working experience also impacts your career. The more years of experience you have, your salary will be higher.
What Is The Largest Oil And Gas Company In The USA
According to market capitalization, ExxonMobil is the largest oil and gas company in the United States
Is Working In Oil And Gas Extraction Bad For Health?
In the oil and gas extraction industry, a loud noise environment and chemical substances will always be present. But this industry supports its employees with all kinds of protective gear and equipment to reduce health hazards.
Top Oil And Gas Production jobs near you