Is Energy a Good Career Path?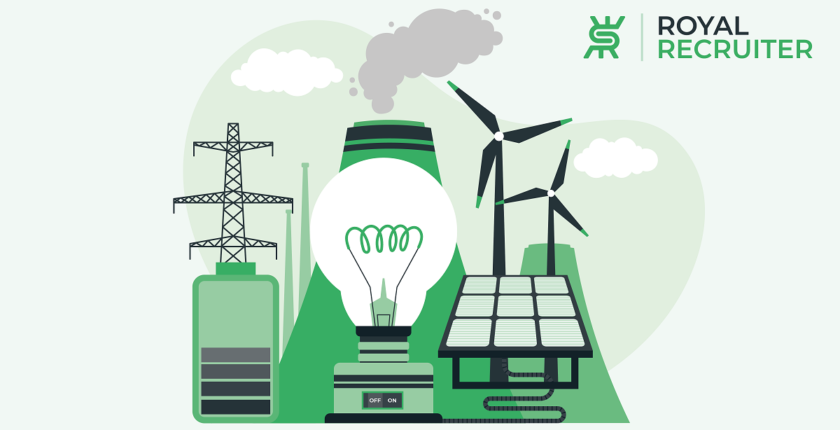 Along with the demand, Energy is also creating various career opportunities. Will it be a good choice to start a career in Energy? Is Energy a good career path?
Yes, Energy is a great career path since jobs in this sector pay well($70k to $100k!), and it is one of the largest growing and stable industries.
Also, if you love problem-solving and want to work in challenging situations, this career path is a good one.
Learn, Earn, and Explore. Do you want to do these three in your career? We know you're shrugging your shoulders and thinking, "How!?" Energy career allows employees to learn more about the massive developing industry and earn an average of $68,723 a year.
You should know the industry well Before making a move into the sector. If you aren't aware of what a career in the energy sector looks like, don't worry. We'll go into detail and focus on the most important points.
We will discuss the complete guide on how to get into the energy industry and whether Energy is a good career path?
What is An Energy career?
The words "electricity" or "power" come to mind when we speak of Energy. Though those are a part of the Energy industry, the energy field is enormous in the broader picture.
Energy sectors need individuals to maintain infrastructures, find new energy sources, Build and deploy technologies, and many more. And based on the work types and experience, energy companies hire people.
Career paths in Energy
Energy is a never-ending industry, and the industrial revolution would not have occurred without it. And nowadays we can't even think of passing a day without it.
There are two types of career paths available in the Energy industry, non-renewable and renewable. 
Want to be a part of the Energy field?. We'll highlight a few jobs, and some of these jobs demand higher education, like Bachelor's degrees. And some of them don't require any higher education at all. Continue reading to learn about diverse career prospects and find out the suited one for you.
Renewables
The renewable energy industry is a great place to start if you care about the environment and want to contribute to making the world a better place. As you know, most of our energy supplies come from limited non-renewable sources.
And they might run out pretty soon. To solve this, industries have come up with other solutions that can fulfill the need for Energy. So what are the positions available for you in the Renewable Energy industry?
Solar engineers are responsible for performing a variety of tasks, from designing new products to installation to maintenance of existing ones. A solar engineer's involvement can be found all over the solar energy industry.
Solar photovoltaic (PV) installers
Solar panels are becoming famous rapidly from home to industry due to their energy efficiency. PV installers are needed by both businesses and individuals who want to go solar.
If you're a person who isn't afraid of heights, then you can start your career in the Wind Turbine industry as a wind tech. You'll be responsible for setting up and maintaining the wind turbines.
Another booming and old Energy is Hydro-power plants, where electricity is generated by using water force. On the other hand, Hydroelectric Engineers are responsible for developing and maintaining the workflow of hydroelectric plants.
To attract more customers and explain the benefits of renewable Energy to potential clients, companies hire sales representatives to boost sales.
Sectors in renewables Energy are 
Biofuels

Biomass

Hydropower

Wind turbine

Geothermal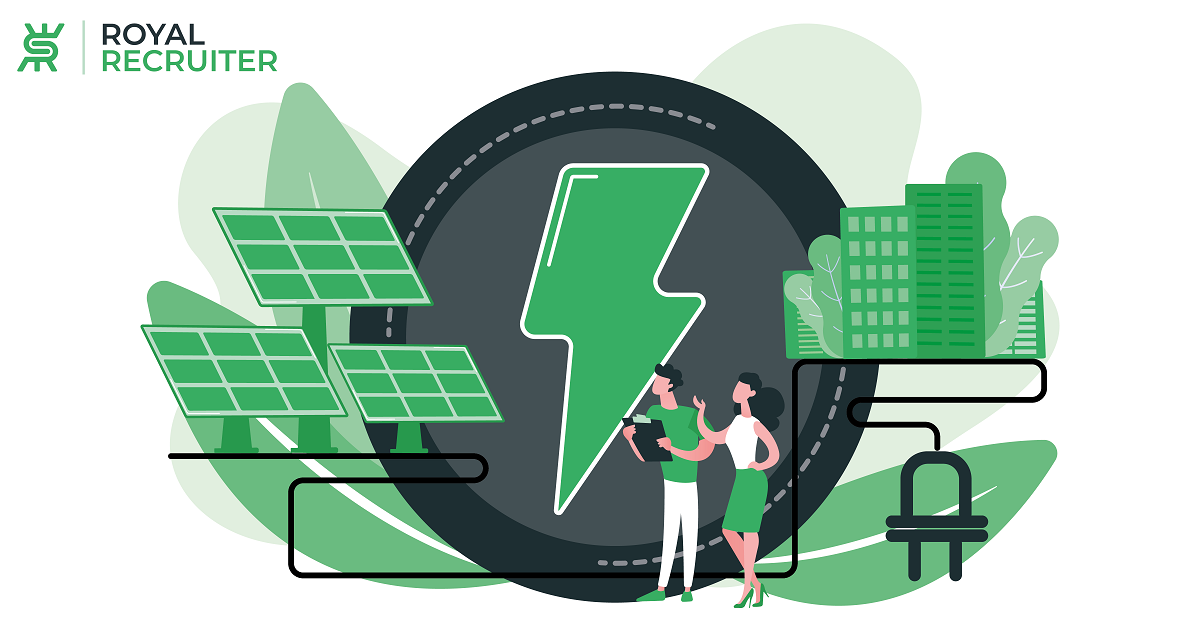 Non-Renewables
Non-renewable Energy is mainly derived from fossil fuels, such as petroleum, natural gas, and coal, as opposed to renewable Energy. However, many think that the non-renewable energy industry is dying.
But, according to a recent poll done in 2019, non-renewable energy sources account for 85 percent of total energy production. Let's see some positions you can obtain in the non-renewables industry
Fossil fuels like crude oil and natural gas are kept in wells underneath the surface. And Subsurface Engineers are in charge of designing, constructing, and monitoring wells.
From discovering new oil and gas resources to extracting them in the most efficient ways are the major responsibilities of petroleum Engineers. Let me tell you a secret. Petroleum Engineers earn an outstanding amount of money!
Coal mining requires hundreds of mining operators to extract numerous types of minerals from earth surface. Mining operators use different types of equipment to drill holes, and scrape minerals.
Energy engineers need to perform numerous duties in their workplace. They work both in renewable and non-renewable energy facilities.
Energy engineers plan the most efficient way to produce electricity from resources. They also design equipment, supervise energy storage and distribution systems, reduce environmental impact, and boost energy efficiency.
Non-renewables Energy sectors are:
Nuclear power plants.

Oil(gas, diesel) industry.

Coal industry
The career options we've mentioned above are just the friction of hundreds. You can visit the Royal Recruiter website to find more job openings in the Energy industry.
Perks of working in Energy Industry
Trust me, the Energy Industry isn't a humdrum industry at all. Let us remind you of something. This world will shut down like your computer without Energy. 
Well, a career in the Energy sector also offers lucrative on-job benefits. What are those?
Pros of working in the energy sector:
Demand for engineers and employee
Inevitably, the energy sector is one of the fastest-growing industries. And along with the industry, the number of job openings is also increasing. 
Experienced Energy workers can visit countries to provide services and solutions. And the good news is some of them even prefer to stay in other countries, especially in developing countries or in areas where they(countries) are in desperate need of specialists!
Over the past few decades, there have been lots of developments in the energy industry, including reducing pollution, creating sustainable energy, and implementation of energy-efficient processes. 
Have unique concepts? Join the Energy sector to contribute your thoughts!
How Much Do Energy Industry Jobs Pay?
Salary in the Energy sector varies on which industry you're working in, your education qualification, and experience. 
Starters in the Energy industry earn $29,040 a year with zero experience. And the average workers in this field earn a median of $68,722/year. 
If you're curious about how much the top earners bring home in a year. We've also got information about that too! The highest earners can earn anywhere from $120,450 and $139,030 every year!
How Hard is it to get into Energy Field? 
Unless you're not working as a chemist or engineer, it's not mandatory to have a Bachelor's or Master's degree. 
Energy sector jobs are quite flexible for every job seeker. Jobs in the energy industry offer a wide range of opportunities for persons with ample skill sets, from the highest to the less experienced.
So, how can you opt-in to the Energy sector easily? Look for the jobs that match your skill and education qualification. 
If you're not skilled enough, you can check entry-level job openings related to fieldwork, or you can also do some training to increase your recruitment chances.
And if you have the required academic qualification for top professional positions, such as Engineers. In that case, you can get a job easily! You can visit the Royal Recruiter site to discover more job openings.
Frequently Asked Questions
Is renewable energy a good career choice?
Yes, renewable energy is a lucrative career path because it's a new sector focusing mainly on environmental issues. And tens of thousands of new roles are available in this industry.
Which Energy Career Path Is The Best?
Every energy career path is the best in its field. Because the necessity of energy won't decline, instead it'll increase more in upcoming years.
Do All The Jobs In Energy Industry Require University Degree?
No, Only engineering and management positions in the energy sector require university degrees. There are many jobs for those who don't have higher education or degree.
Are Jobs In Energy Sector Physically Demanding?
Some jobs in this sector are physically demanding. Especially in entry-level jobs such as welder, electrician, or line installer.
What's The Average Salary In Energy Sector?
As of November 2022, the average annual salary for Energy Industry jobs in the United States is $67,492 annually.
How Many Jobs Are Available In Energy?
More than 7.8 million jobs are available in the energy sector, according to a survey by the U.S. Energy & Employment Jobs Report (USEER).
Is The Energy Sector Growing?
In 2021, the energy sector grew by 4%, which is projected to continue in the future.
To Wrap Up, Is Energy A Good Career Path?
Yes, Energy is a rewarding career path as you'll get a high salary and secure career because energy sector is steady and diverse.
Additionally, jobs are easy to get because energy industry jobs are available throughout the year in roles like energy/civil engineers, renewable energy consultants, wind turbine technicians/engineers, or industrial machinery mechanics.