How much does a heavy equipment operator make?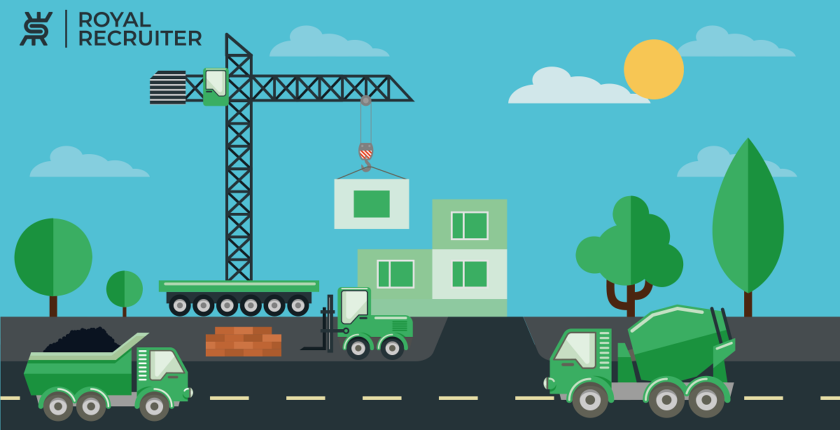 Heavy equipment operators operate cranes, dump trucks, and other heavy equipment in construction or repair sites. How much does a heavy equipment operator make?
The average salary for a Heavy Equipment Operator is $53954 per year, which is equivalent to $24 an hour in the US.
How many jobs in the US offer a median salary of $65,760 a year and provide various lucrative perks to their employees? Let us guess. We think not too many, but that's how much a heavy equipment operator makes!
A career as a heavy equipment operator is rewarding, and It also comes with many challenges, which begs the question, "Do the career of a heavy equipment operator worth it?"
Wait no more. Here in this article, we'll cover the major things that relate to the career of a heavy equipment operator. Let's get started:
Who Are Heavy Equipment Operators
In industrial construction sites, quarry, and repairing roads, one needs to carry heavyweight materials, transport soil, rock rubble, and debris from one location to another. 
This is where heavy equipment operators come to dig earth for construction sites and play a vital role in building all kinds of infrastructures, such as Bridges, buildings, tunnels, and every construction site.
What a Heavy Equipment Operators do
The main job of heavy equipment operators is to drive and maintain heavy equipment. Though, there are a variety of heavy vehicles. But an operator doesn't need to operate all of those. 
Although it is possible to become an expert in operating more than one type of heavy equipment, but it is preferable to specialize in a single type of heavy equipment.
Let's see what types of heavy equipment an operator may handle
In construction, the excavator is the most common piece of machinery we see. Excavator operators are responsible for trenching, digging holes, and sometimes removing earth or loading truck.
These types of equipment are specially used for road construction, as they can level and flatten the surface of the road easily. 
Fluid-filled hydraulic truck cranes lift or carry heavy objects like generators and iron infrastructure in construction sites. 
To move things here and there, unload materials from trucks. The best equipment to use is a forklift. It saves hundreds of working hours and reduces physical labor.
This heavy equipment can be used in diverse work conditions. Everything from farms to construction sites requires backhoes. It can be used for pushing soil, digging, uprooting trees, demolitions, and many more.
Dump trucks drivers are not only limited to dumping waste. It is also used in transporting dirt, asphalt, coal, gravel.
Dozers are used in various environments; both farmers and construction workers use them because Bulldozers operators can easily move massive piles of dirt and level the surface easily.
These are the most widely used heavy equipment types. Also, knowing how to operate them will make it much easier for you to get a new job!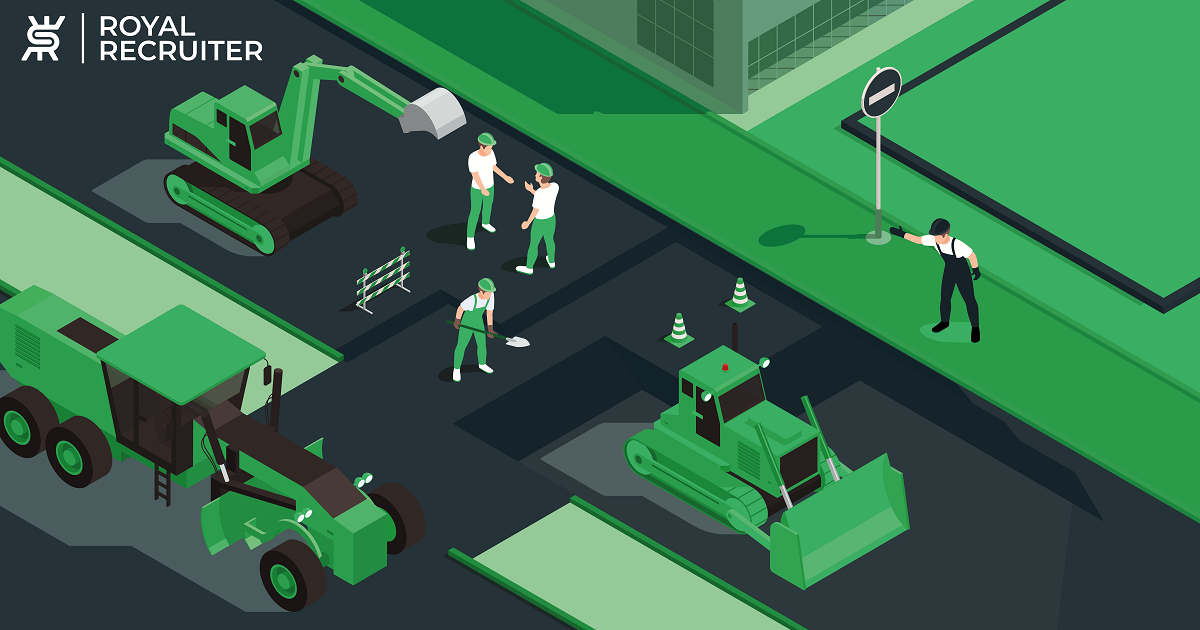 Is Heavy Equipment Operators Workplace Dangerous?
I'm sure you already know the possible working conditions for heavy-equipment operators. But If you don't know. No worries. I'll go into detail here.
If you prefer to work as a heavy equipment operator, your working environment will entirely depend on what industry you're planning to get into. 
The construction and surface mine industries are the leading sectors for heavy equipment operators. 
The risks are high if you choose to operate a crane or excavator in the construction section. Because most of the time, crane and excavator operators are responsible for demolishing infrastructures and carrying out heavy tasks.
So there are possibilities that one may get struck by flying objects or get caught between infrastructure.
In the mining industry. Heavy equipment operators are responsible for excavating, loading, and transporting raw material, and due to this, operators need to work at least 30-50 ft deep from the ground surface.
And there have been incidents where heavy equipment operators have fallen from the road while driving up or collided with other vehicles.
How much do Heavy Equipment Operators make?
There are both season and year-round work available for heavy equipment operators. And the best part is everyone gets well-paid.
Salary for heavy equipment operators varies on what type of equipment you're operating. Below, we've given a chart that'll help you to know better about heavy equipment operators' earnings.
The average yearly salary of Excavator operators is from $40,266 to $97,600 for experienced.

Crane operators earn $41,050 to

$56,690 per year.

Forklifts operator earn $28,688 to

$38,273/year.

The median salary for Backhoes operators is $48,950, which rises to $85,640 for qualified people.

Dump truck drivers earn an average of $46,860 a year and $20.20 per hour.

Bulldozer operators can make $43,500 to $50.402 per year. 
Please note that these are just a few median salaries we've illustrated. Salary will vary by state and other variables.
Benefits a Heavy equipment Operator Gets
We've talked about danger, compensation, career potential, and many other things, but one thing we haven't talked about is the Perks.
So, what are the benefits that heavy equipment operators enjoy?
Accidental Death and Dismemberment (AD&D) Insurance

Paid leave

Health insurance

Dental insurance

Training
What skills do heavy equipment operators need?
Every sector desires that its employees have certain skills that will benefit both the company and the employees in a multitude of ways. 
Key skills for heavy equipment operators:
Heavy equipment operators have to keep both their eyes and ears open all the time. And give their full attention to their task because a single mistake could lead to doom.
Being a team player reduces work stress and leads the team to reach goals easily.
Basic vehicle inspection and maintenance
It's good to know a basic understanding of how to fix the fundamental issue of the vehicle you're operating. 
Comply with safety standards
we all have an inclination to disregard safety precautions. As a heavy equipment operator, it is essential that you adhere to all safety regulations at all times.
How to start working as a Heavy Equipment Operator
Hey. Wait! I know you can't wait any further to start your journey. But, do you hold all of the necessary qualifications before beginning your career as a heavy equipment operator?
Requirements to start working as a heavy equipment operator:
Have a CDL driving license

Completion of training or internship

High school diploma or GED
Even after obtaining all of the requirements, it can be difficult to obtain a job. If you want to keep things simple, you can visit Royal Recruiter to find the perfect career for you.
Top Heavy Equipment Operator jobs near you