How much do executive assistants make?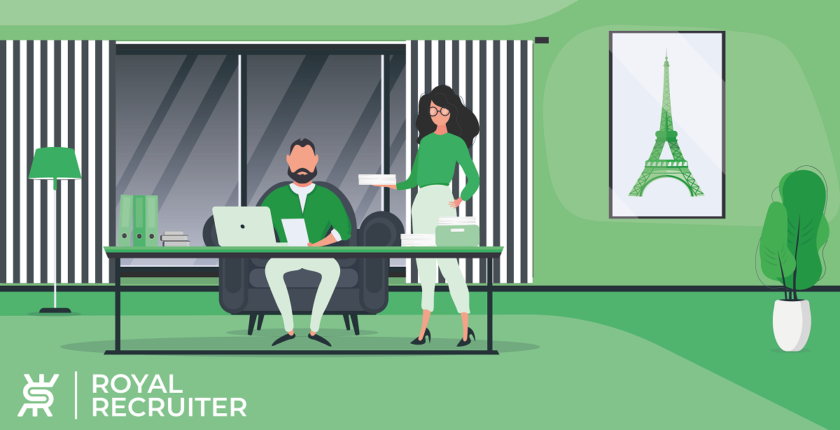 How much do executive assistants make? As these individuals work with top-tier companies executives to handle and arrange their everyday tasks.
In the movies, we all have seen that there's always a person walking behind the Boss telling the whereabouts of meeting destinations, receiving phone calls to make appointments, and so forth. But have you thought, "WHO ARE THEY?"
You can say an executive assistant is a body double for EXECUTIVES but in a professional way. The assistant to an executive reduces the workload and allows them to relax a bit in their hustling and bustling life.
The daily duties of an executive assistant
The responsibilities of an executive assistant vary depending on the size of the company they work for. 
Let's look at a typical day for an executive assistant:
– Scheduling meetings and travel arrangements for their Boss
– Taking dictation and preparing memos, letters, and reports
– Greeting visitors and answering the telephone
– Taking messages
– Filing, copying, faxing, and photocopying documents
– Maintaining an up-to-date calendar of their Boss's activities
Top 6 Skills For An Executive Assistant
Executive assistants are often required to have excellent organizational and interpersonal skills; if you lack these skills, you may have to face trouble managing work entrusted to you in the future.
The skills of an Executive Assistant are diverse and include:
– Excellent written and verbal communication skills
– Strong organizational skills
– Detail-oriented
– Critical thinking and team working.
– Aptness to handle private information with discretion
– keep up with the fast-moving atmosphere.
The Salary of an Executive Assistant
The more prestigious the company is, the higher your salary will be as an executive assistant; however, other factors include workload, company, experience, location, and the designated person you're working for. 
If you're a fresh graduate with no prior experience or have done an internship related to the Executive Assistant role, you can expect you earn $29,482 to $35,359 yearly.
People with a few years of experience make an average salary from $41.510 to $52,946 annually. But this may increase if the work experience was with some renowned companies or executives.
If someone is smooth at sailing the boat for an executive, their paycheck also will be as heavy as the boat's steering. A highly skilled executive assistant can earn anything from $64,080 to $100,000 per annum.
The Different Types of Executive Assistants
An executive needs to have a proactive assistant to get their work done, and Executive Assistants have already become an integral part of the workplace for the high profile executives. 
These assistants can be categorized into personal and administrative assistants.
Personal Assistants: Are the most common type of executive assistants. They work directly with one person at a time and are responsible for all aspects of their working life.
Administrative assistants: don't dedicate themselves to work for some specific person. They are more like an assistant to the whole office. But their tasks are also similar to what Executive assistants (EA) do.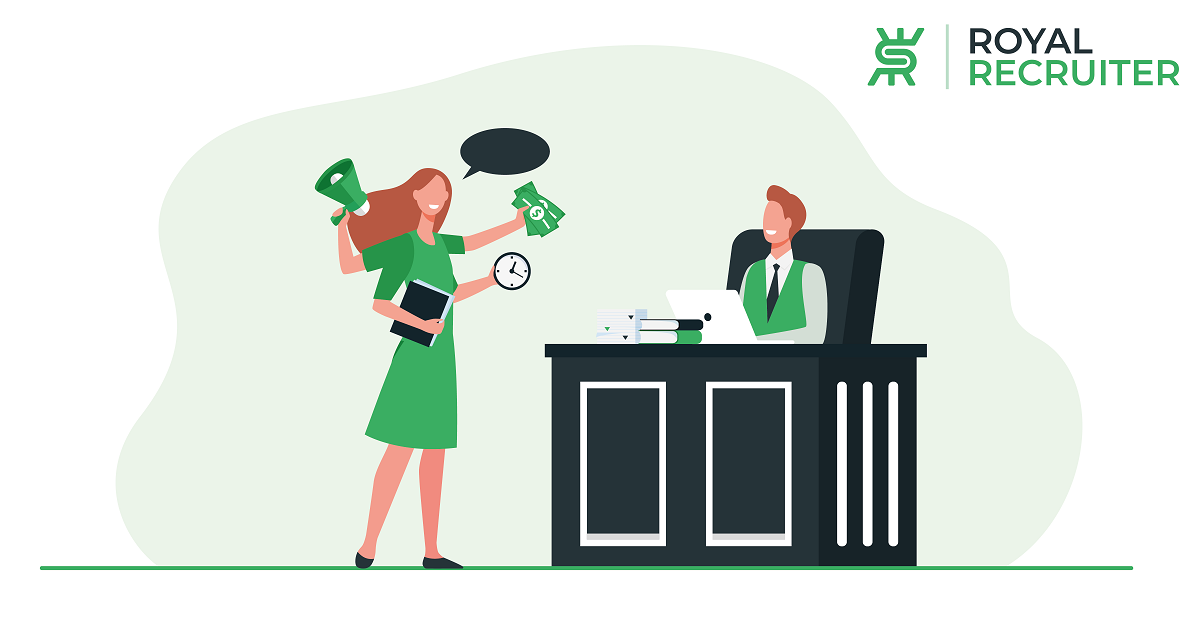 What Are The Education Qualifications For Being an Executive Assistant? 
The qualifications needed to be an executive assistant vary depending on the size of the organization for which they work. For instance, an executive assistant working for a large company will need to have a bachelor's degree in business administration, management, or marketing.
In contrast, someone working for a small company may only need to have completed high school. Or some professional course.
However, anyone who wishes to work as an executive assistant must meet a few qualifications, such as basic Microsoft office or Google suite knowledge. Business mailing, good typing speed, and presentation skills.
The best thing about being an executive assistant! 
Being an executive assistant has a number of advantages that may benefit you in a variety of ways. Let's have a glance at what those are.
Opportunity to work with a wide variety of people:
This is one of the finest benefits of being an executive assistant. Because of this, you'll learn from many different perspectives and gain knowledge from those who are market leaders or were in our position.
What can be better than learning about your own? You can learn a lot about yourself and your strengths and weaknesses by working as an executive assistant. For example, you might find out that you're not as good at multitasking as you thought. Or, you might realize that your writing skills are better than expected.
In corporate life, you will not always get the chance to demonstrate your abilities; most of the time, your abilities will go unrecognized, much like a lion in a cage. However, as an executive assistant, you are free to express your abilities.
That will help you advance your career and get your Boss's attention!
Life of an Executive Assistant
As you may have guessed, working as an executive assistant is not like any other 9 to 5 job. Every day brings a fresh set of challenges. And you may be required to work 60-70 hours a week at times.
Another feature of an executive assistant worth highlighting is that they are continuously on the phone! Don't be afraid; you don't have to be on call and chat with people for hours. Rather, you need to ensure that you cooperate with your Boss on time and keep the emails up to date by answering queries.
Potential Career Path
There is a notion about people who work as an Executive Assistant: you can't work outside of being a personal assistant or in any position, which has been proven wrong for years.
Many industry leaders serve as chief operating officers (COOs), chief technology officers (CTOs), and chief executive officers (CEOs) in a variety of organizations. They've also worked as Executive Assistants for well-known companies in the past.
How to secure a job as an executive assistant
The first step is to get your foot in the door. This can be done by following the steps below:
Career fairs play an important part in finding jobs since many organizations provide attractive incentives at these events.
Website such as Indeed, Ziprecruiter has hundreds of job positions available related to Executive Assistant, 
Recruiting Agencies are one of the best ways to land a job as they'll be working as a career guide for you. And you can get in touch with Royal Recruiter. 
Once you have been contacted for an interview, it's vital to research the company and find out what they are looking for in their ideal candidate. Once you have been offered the position, it is essential to ask about benefits and salary expectations before accepting the offer.
Still Confused about how you can get a job? Read How To Land A Job Within A Month – 7 Proven Tips To Get Hired Fast.
Top Executive Assistant jobs near you