How Much Does UPS Drivers Make?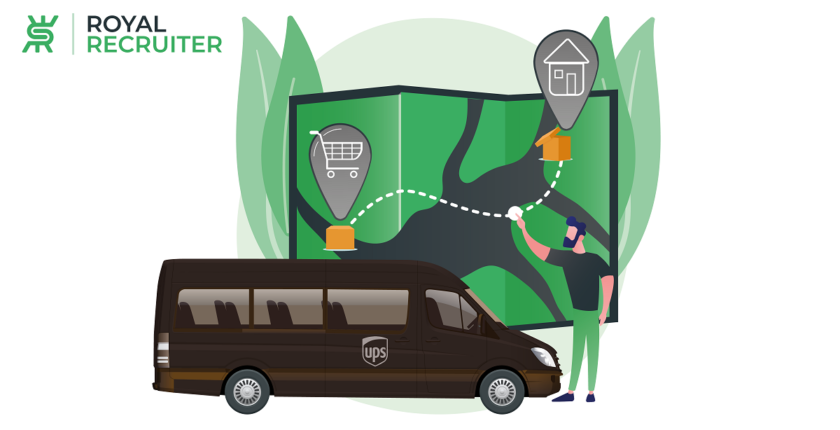 Nobody understands the importance of time better than the UPS drivers do. They've to run with time, but how much does ups drivers make?
Have you ever bought anything from an online marketplace that said your items would be delivered within 2 hours, 24 hours or 72 hours after confirming the purchase? How do they deal with it? Have you ever wondered? The majority of businesses do not have their own transportation system.
They count on third-party companies to do their task on their behalf. One of the most well-known companies is the United Parcel Service (UPS). So, what is the salary of UPS drivers?
The current average salary for UPS drivers is $56,394 as of 2023, which is more than $27 an hour! Some full-time driver can make more than that!
Let's explore the career of UPS drivers. and know more about the advantages of working as a UPS driver, and how much they make! 
Tasks of UPS drivers
There's a saying that we all have heard, could you guess it? YES, you got it right. "Time Is Money." The phrase is accurate for those working as United Parcel Service (UPS) drivers.
All we know about UPS drivers are that they bring your parcel on time with a brown color van. But there are a lot of plans that need to be done before every package is delivered on your doorstep or the drivers depart from the warehouse.
Let's delve into some duties that UPS drivers need to do daily.
UPS drivers need to pick up goods from a variety of stores. It could be a shopping mall, an online shop's warehouse, or sometimes even from random people!
Getting in touch with Customers
To confirm the parcel delivery or sometimes hand-to-hand delivery, drivers need to make phone calls or occasionally email the customer to let them know the approximate delivery time.
Keeping the manager up to date with information
At times, some customers may prefer to return the package; or there can be other issues, such as vehicles and GPS problems. In this case, if there's no return policy from the company, UPS drivers must contact the manager.
Deliver packages before their shift finishes
The amount of packages that UPS drivers deliver is between 100-120 packages per day, but it can be twofold in the HOLIDAYS. And it's mandatory for them to deliver the products within the day they were assigned, especially within their daily working hours.
What are the Requirements to Become a UPS Driver?
To work as a driver for United Parcel Service (UPS), you don't have to be too qualified, but what are the most necessary qualities to be considered for the position?
The candidate must be at least 21 years old to be a UPS driver. Because of UPS's ideology that responsibilities come with age.
Driver's license and with no violations
Your driving license must be up to date. And you should not have any moving tickets or fault accident violations on your record.
Unlike other companies. You do not need a high school diploma or a college degree to work as a UPS driver.
Physical strength is essential when it comes to being a UPS driver since You will be required to lift large, bulky packages sometimes, and you should do it with ease.
Do you have the skills to manage your time no matter how busy you're? If yes, then you're one step further to get hired.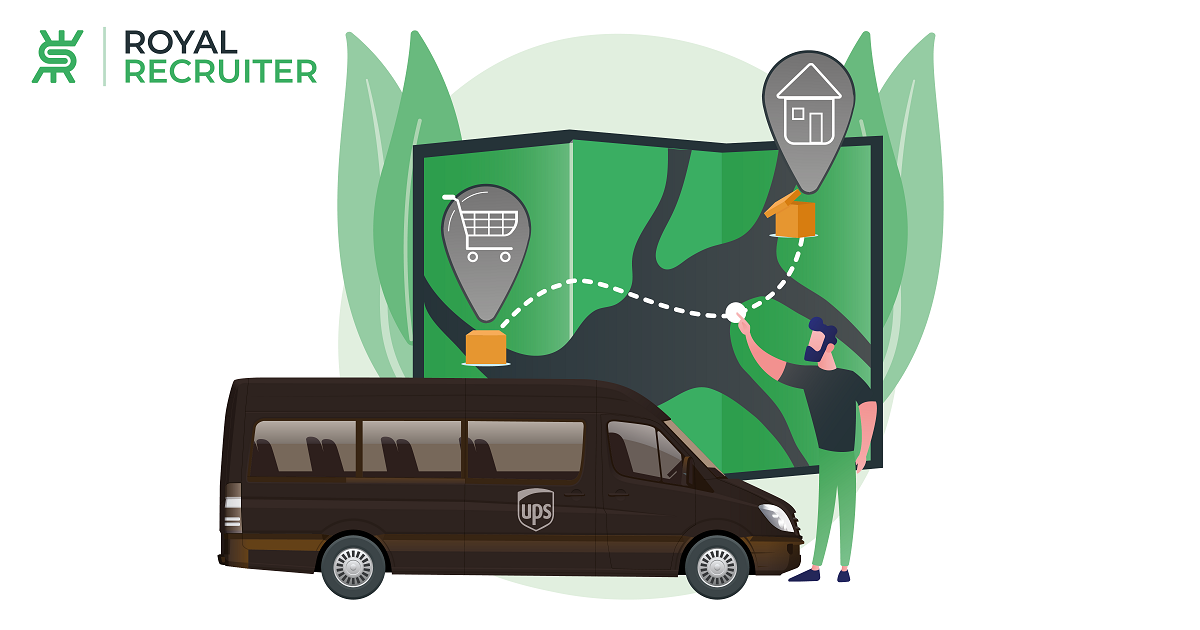 Working Hours & Extended Hours- What Does It Involve?
A UPS driver typically works 8-10 hours a day and five days a week, but this is only during the off-peak days. On busy days, such as black Friday, holidays, and Christmas. 
UPS drivers are required to work up to 60 hours per week for up to six days straight.
What is the salary of UPS drivers?
UPS drivers are usually paid on an hourly basis. The wages vary depending on where they work and what their responsibilities are. For example, if they work in rural areas or in regions with challenging driving conditions, 
they can earn more money than someone who works in an urban area with less traffic congestion.
The earnings vary from a minimum of $22 to a maximum of $33 per hour. And with the overtime, holiday work, and experience, the salary ranges from $ $36,263 to $69,500 per annum.Is it hard to be a UPS driver?
The route to becoming a UPS driver is not really as difficult as it seems to be. As some people say. However, we at Royal Recruiter believe that one needs to work hard in order to get a good job. 
If you fulfill the bare minimum eligibility criteria. Then UPS will proceed further with your RESUME. And it will be necessary for you to pass a driving test, after that. You will also be required to pass a physical examination administered by the Department of Transportation (DOT).
The Ups and Downs of Driving for One of The Largest Courier Services in The United States
While working as a driver for the United Parcel Service (UPS), you'll face a hectic schedule every day, during which you'll be required to deal with hundreds of customer inquiries and difficulties. But to remove your mental and physical distress. UPS provides various benefits.
The pros of working as a UPS driver:
Health Insurance comprising Vision and Dental.

Up to SIX-week vacation

Retirement bonus

Five days sick and personal leave a year.

Discount while availing service from UPS for both current and retired employees.

Good salary
The cons:
Undergo a number of rigorous tests.

Work on weekends and national holidays

Long hours duty

Physically demanding
Is ups driver a promising career?
The UPS driver career path starts with a part-time position. The company has a system where they monitor their drivers' performance on a daily basis, and they reward them accordingly. 
The driver will be promoted to the position of full-time package delivery driver after proving their work-ability and professionalism. And the promotion doesn't stop here.
You can become an operation supervisor in the van division, warehouse supervisor, warehouse manager, and many unexpected positions!
Top UPS Driver jobs near you