Non-Cdl Jobs: How To Become One And Get Jobs Near You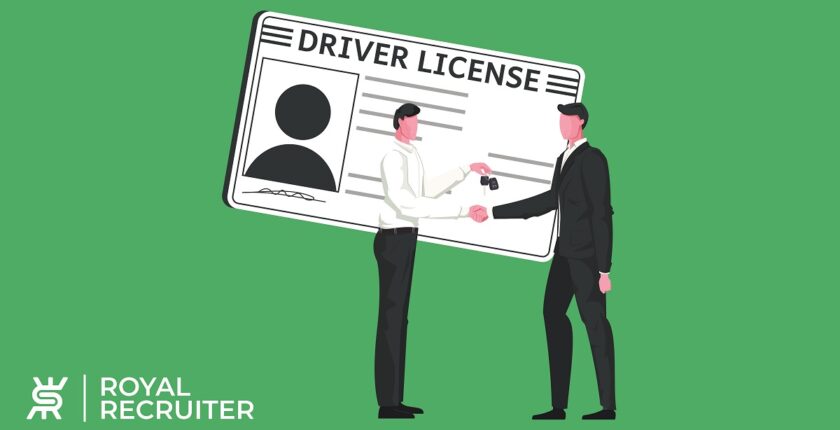 If you don't have a CDL, don't be concerned, there are plenty of non-CDL jobs and benefits available in this field; let's check out the non-CDL driving jobs and careers.
CDL stands for commercial driving license; when hauling huge loads or driving large vehicles, you'll require a CDL, but what if you don't have a commercial driving license? 
You can start your career without having a non-CDL and earn as much as $62,000 a year or more!
To know how, read this article; we have covered the career of non-CDL truck drivers and how to become and get hired or start working as one.
What Is A Non-Commercial Driving License(CDL)? 
In simple words, to drive specific types or categories of vehicles where you don't need a or any class of (CDL) is known as non-CDL. You can start your non-CDL driving career easily because the requirements are fewer. 
However, there are many restrictions for non-CDL drivers, mainly the carrying weight and vehicle type. With a non-CDL, you can't drive vehicles with a gross Vehicle Weight Rating(GVWR) of more than 26,000 and pull a trailer weighing more than 10,000. 
How To Become A Non-CDL Driver?
The best benefit of being a non-CDL driver is that you don't need to get or apply for a new driving license. You can start your non-CDL driving career with your existing normal driving license. 
Because there are no classes in non-CDL like the commercial driving license, and your regular license allows you to drive vehicles with GVWR less than 26,001, below are a few criteria that must be met if you're willing to become a non-CDL driver. 
The first and most important requirement to become a non-CDL driver is to have a clean driving record because candidates with no traffic violations are preferred most of the time. 
Make sure that you've no traffic violations such as speeding, driving under the influence (DUI), and Running Red Light.
Nowadays, to apply for a non-CDL driving job, you need to have a minimum level of education, which can be a high school diploma or an equal level of education. 
While applying for jobs, your driving license must be up to date, as a standard driving license expires after eight years. 
After getting selected, you have to go through a driving test and pass it. But it's not always mandatory to pass the driving test; if you can obtain a good score, you'll get hired, and your employers will provide you with on-the-job training. 
If you're 18 years old, you're eligible for getting a non-CDL job, but keep in mind that some employers/companies may want more senior candidates who are 20 or older.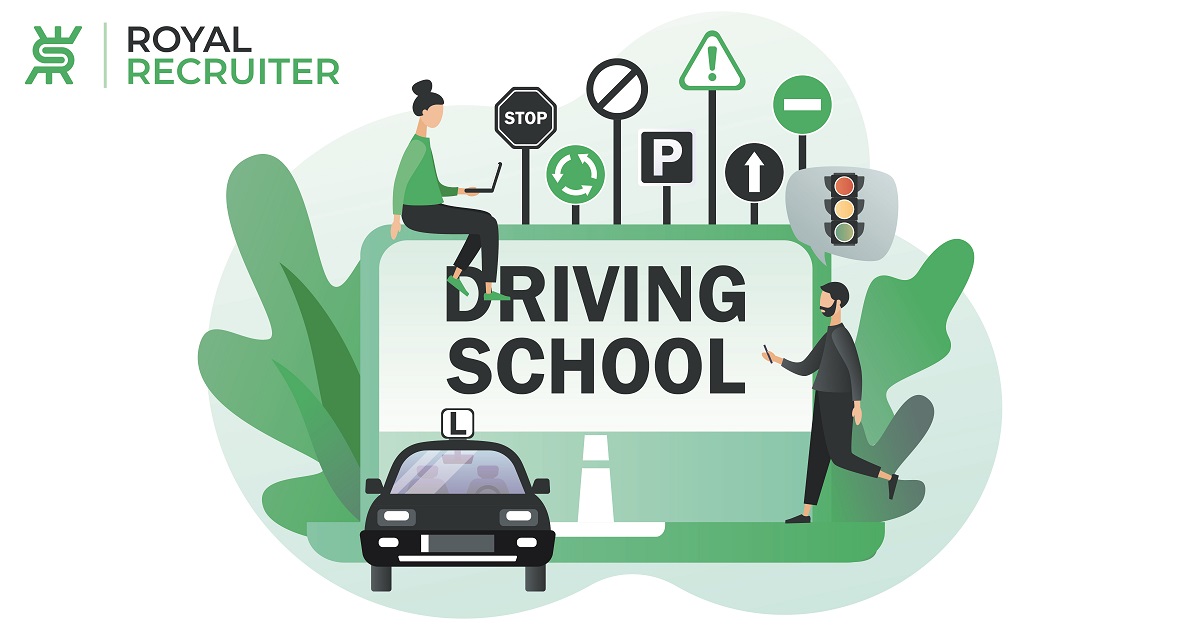 What Types Of Load A Non-CDL Driver Haul?
There's no specific type or category of load for a non-CDL driver; it will depend on the company or you because non-CDL jobs are available in every industry. For example, if you work at a food delivery company, you'll mostly deliver foods to the grocery store or super shop. 
Or deliver goods or freight to distribution centers or warehouses if you work in any logistics company. This gives you the perfect opportunity to learn how to deliver many different types of products and will help you in the future to get into CDL truck driving. 
Advantage Of Working In Non-CDL jobs
Another reason to get a non-CDL job is "advantages" : you'll enjoy various benefits while working as a non-commercial driver, and the benefits of a non-CDL driver are not limited to the employee benefits.
Besides employee benefits like health/life insurance, dental/vision insurance, paid vacation, sign in bonus, and 401k non-CDL jobs offer a few other lucrative benefits such as: 
Many companies give flexible work schedules for non-CDL drivers, giving you the authority to pick your desired time, whether it's during the day or night. But in terms of urgent deliveries, you've to follow the schedule given by your employer.
In non-CDL driving jobs, you can select your pay structure. Though it varies from company to company, most of them have different payment structures; that let you take salary to your liking, which can be per mile, weekly, or monthly based. 
Prepare For Better Career
Career in non-CDL jobs is unquestionably a great pick, but who doesn't love to move on and earn more money? You can become a CDL driver with the experience and skills from non-CDL driving jobs! And a class A CDL driver earns almost double the salary of a non-CDL. 
Are there any job opportunities for those who don't have a CDL? 
Yes, like Commercial driving license holders, there are many job openings and prospects for non-CDL drivers. The job opportunities for non-CDL drivers are almost the same as for CDL drivers. 
Because the need for non-CDL truckers is high, they play a significant role in maintaining the local and national supply chain demand. To find out non-CDL jobs opening near you, visit the Royal Recruiter's website.
How Much Do The Non-CDL Jobs Pay?
The non-CDL drivers' salary depends on a few factors, like which types of vehicle you're operating and your working state. Regardless of your vehicle's vehicle type and location, you'll be able to earn a median yearly salary from $33,000 to $45,000. This is the salary range for those with six months to one year of work experience. 
Non-CDL drivers with one year or more experience make an annual salary between $50,000 to $62,000.  
Career Growth As A Non-CDL Driver
When you become a senior or experienced non-CDL driver, you will have various career options, including becoming a company or trade school trainer. You can also acquire a commercial driver's license and start hauling heavy vehicles or establish your own business as an owner-operator.
Because the market for non-CDL drivers is broadening, and constantly new businesses are emerging.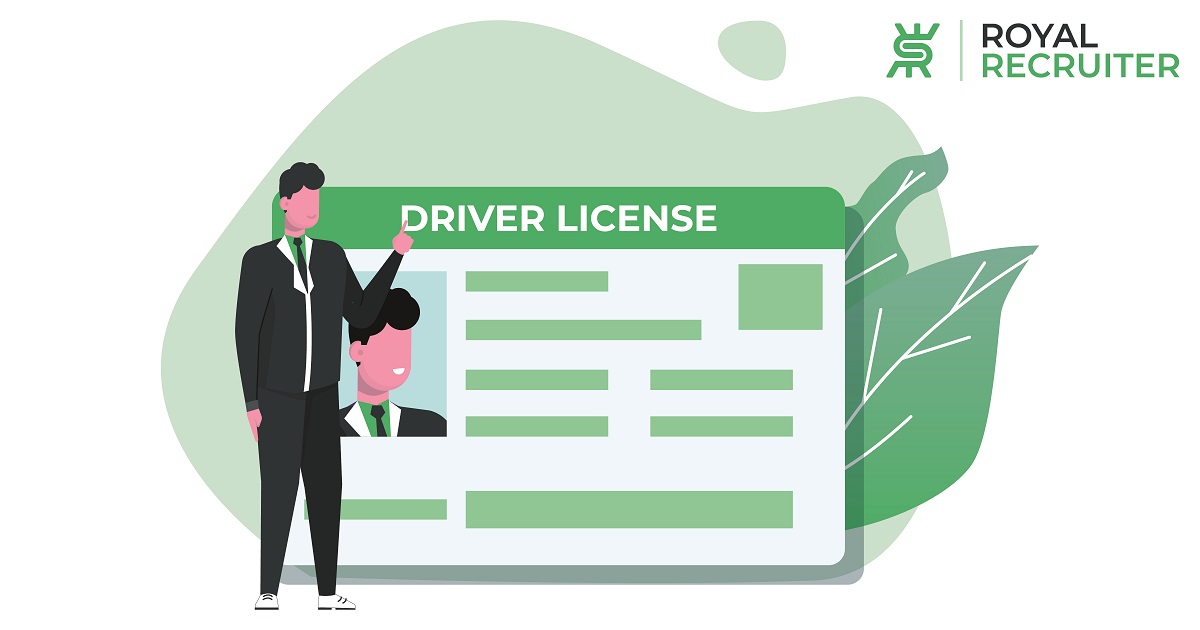 What Types Of Vehicle Can You Drive As A Non-CDL Driver?
You can drive every kind of vehicle; the only restriction is the GVWR can't go above 26,000. You can drive a truck, semi, or any vehicle your employer gives. Let's see some of the most common vehicle types that a non-CDL driver gets to drive in jobs.
Refrigerated Trucks

Medium Size Semi 

Small Trucks

Box Trucks

Light trucks

compact/Utility/Conventional vans

full-size pickups
Top Non-CDL jobs near you