Is FireFighting A Good Career?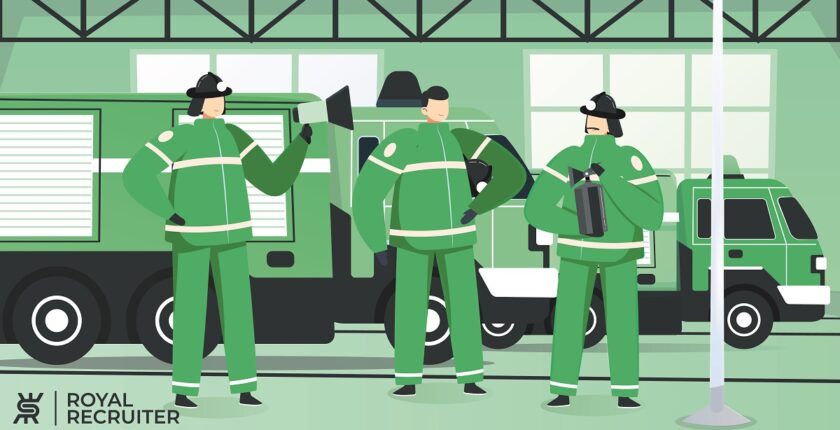 Firefighting is a career where you play an important role in saving people and wildlife; want to become a firefighter? Know why is firefighting a good career
Absolutely! Being a firefighter is an exciting and pleasing career path; in this career path, you'll have to engage with dangerous tasks.
If you love helping people, this career will be one of the best.
Though working as a firefighter is gratifying, but there are many things you should be concerned about while getting into this career. Throughout this article, you will learn why firefighting is a good career, what firefighters do, what requirements they have, and what they earn.
What Is The Firefighting Industry?
Firefighting is an industry that responds to various calamities and disasters, people who work in the firefighting industry are known as firefighters. This sector plays a vital role in disaster and fire control. 
What Do The Firefighters Do?
There is a common misconception among job applicants; they think firefighters are only responsible for dealing with any kind of fire outbreak. This is just a part of many others,
Firefighters are responsible for handling all kinds of natural and man-made disasters. Let's find out more about what do the firefighters do:
Fire outbreaks are the most prominent thing for which firefighters are being called. Firefighters can easily extinguish any type of fire outbreak, whether in a home, apartment, or industrial setting. 
Car accidents are a major issue in the United States; when car accidents occur, as a  firefighter, your team will drive to that location, clean up the mess, and rescue people from the area.
Rescuing and basic treatment
When calamities such as building collapse/fire and tornado occur, many people get stuck in them and get injured; firefighters go to those places to rescue people from the debris and give them basic treatment. 
Is FireFighting A Good Career?
Yes, firefighting is a great career path. Firefighters are seen as the hero in our society. Although there are risks involved and the duties are physically demanding.
However, each firefighter's salary and career benefits are amazing after retirement or even while serving as a firefighter; you'll have other working opportunities. And the respect and end love firefighters get is unparalleled. These are the factors that make firefighting a good career.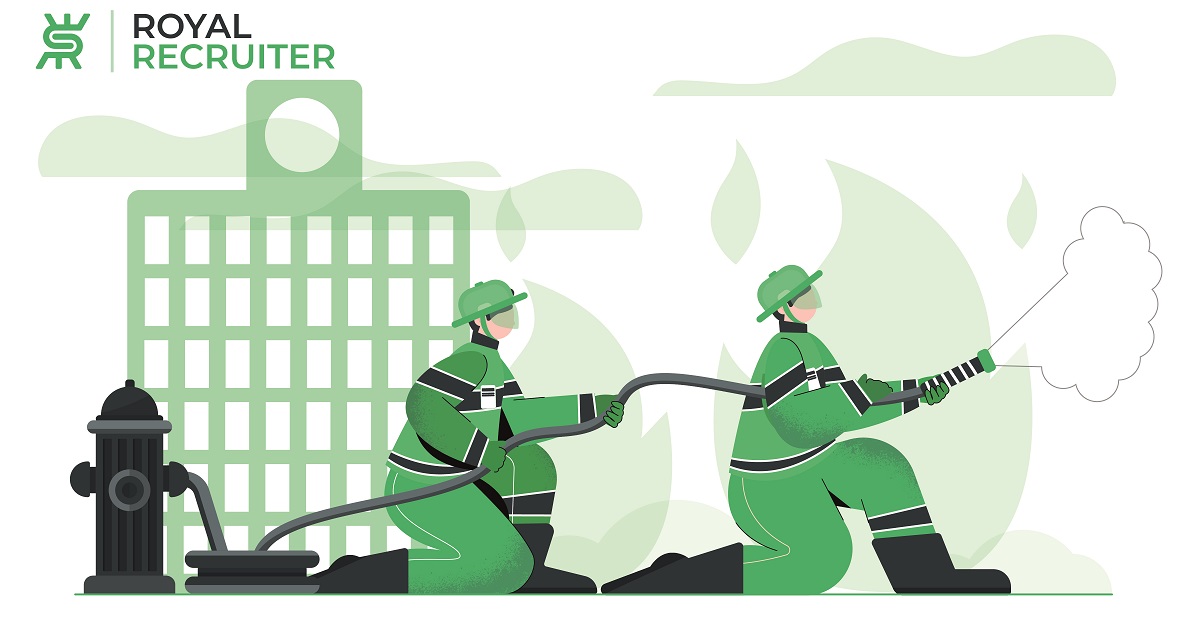 What Are The Drawbacks Of A Firefighting Career?
We know how difficult firefighters' duties and their work environments are. There are a few drawbacks to the firefighting career, and many firefighters stated that they had to deal with these shortcomings when they first started this career.
What are the common drawbacks of this career?
Firefighters need to work in all kinds of deadliest situations in the world. As a firefighter, you'll have to work inside burning buildings, wildfires, and on the busiest highways
When firefighters visit the site of an incident, they follow every safety rule strictly and are well equipped with safety gear. Even after all these, some firefighters encounter terrible injuries. 
Almost all firefighting departments operate 24/7 to respond to emergency situations instantly. A firefighter's average working hours is 8 hours, but in emergencies, you may have to work 10-12 or, at times, more than 24 hours straight. 
This career is too physically demanding since firefighters must carry ladders from place to place, hold fire hoses for hours, and remove debris manually by hand or with tools.
How To Become A Firefighter?
The fire department has kept the requirements low to make the firefighting position flexible for job seekers. So, you can become a firefighter with only a few qualifications.
Below are the requirements you'll need to become a firefighter.  
AGE:

Anyone aged 18 can join any fire department as a firefighter. In most states, this is the minimum age requirement, but in a few, you've to be 21-year-old. 

Education:

To work as a firefighter, you'll need to graduate from high school or have similar education. If you have any trade school courses or associate degrees related to firefighting, that'll be an advantage. 
How Much Do The Firefighters Earn?
The salary that firefighters get is appropriate for the responsibilities they do. As a fresher your salary will be between $30,000 to $36,000 per year. Firefighters with at least a year of experience make a  median salary of nearly $51,000.
Once you become a veteran firefighter, your yearly salary could range from $60,000 to $75,000. 
What Are The Advantage Of Being A Firefighter?
Every career entails some advantages which attract people to join the career path. Firefighting career paths also have benefits like career advancement and various career opportunities. 
To ensure people's safety, the need for firefighters will never perish, and jobs are common to get near your residing area. Also, A report by the U.S. Bureau of Labor Statistics reported that from 2020 to 2030, the demand for firefighters will increase by 8%, which means approximately 27,000 new jobs every year for firefighter's position. 
Additionally, firefighting is a career path not limited to the fire department. After retiring or leaving the position of a firefighter, you can work in a variety of different workplaces, for example, in commercial buildings and manufacturing industries, where you can implement the work experience you got as a firefighter and secure a good position like fire safety manager. 
If you continue working as a firefighter in the fire department, you can get promoted to senior roles and become a lieutenant or station manager.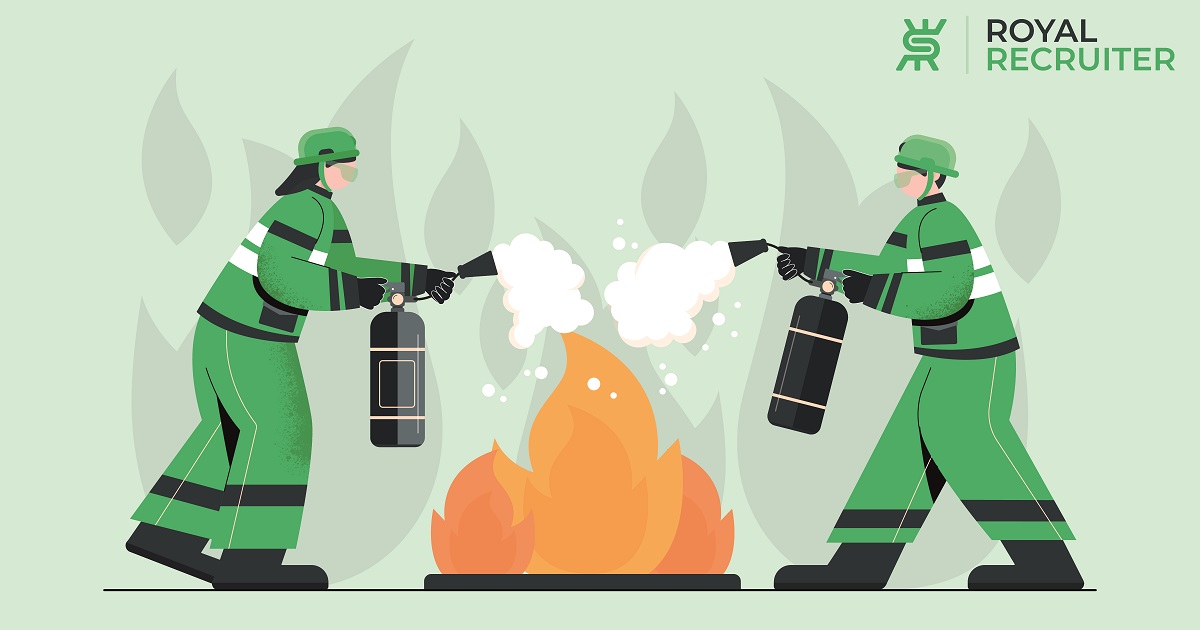 What Makes You A Good Firefighter?
Becoming a firefighter isn't similar to other careers or jobs. Before starting full-time as a firefighter, you'll go through a probation period, and if you fail to show utmost performance or don't have the necessary skills, the recruiter may not move further with you. 
Make sure you've got the skills below to be a good firefighter. 
Firefighters use several tools and perform many duties at once, so multitasking is necessary for every firefighter. 
While serving as a firefighter, you'll work with your coworkers and other professionals (such as police officers and paramedics) to rescue victims and extinguish fires; teamwork skills are crucial for effectively cooperating with colleagues and other people.
Top FireFighting jobs near you