How Much Do Winch Truck Drivers Make?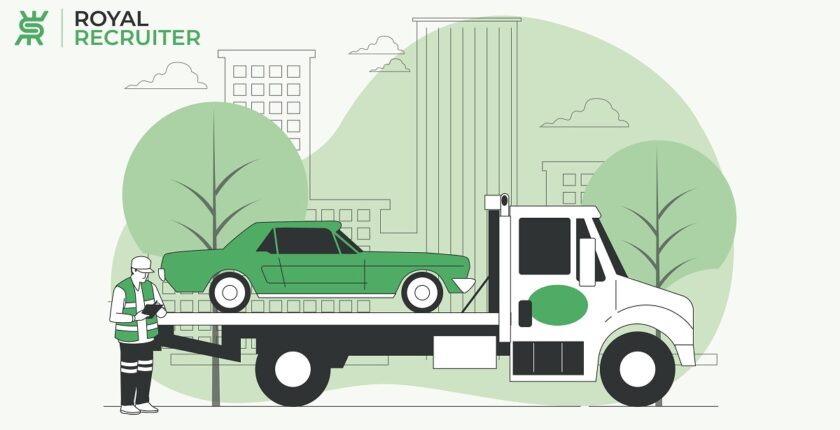 How Much Do Winch Truck Drivers Make? On average, a winch truck driver makes around $55,000 a year. Read to know detailed information about winch truck drivers
Winch trucks are a part of the heavy equipment operator industry. Winch truck drivers are required to carry and move heavy equipment from one place to another. A winch truck driver can make at least $57,000 a year, which gradually rises with experience. 
This article is for you if you're seeking detailed information about how much winch truck drivers make, what they do, and the requirements to become a winch truck driver.
What Is A Winch Truck?
Winch trucks are also called winch tractors. These trucks are known as winch trucks due to the attached or installed winch to the chassis of the truck. 
Winch trucks are mainly used for towing vehicles and equipment because there are no other vehicles except a winch truck that can tow and move equipment and vehicle safely than a winch truck. 
There are distinct types of winch trucks available in the market. As a winch truck driver, which type or size of winch truck you'll drive will be based on the size of your load and equipment. 
The main types of winch trucks are:
Full-sized winch truck

Semi-truck with winch
Also, winch trucks come with electric, hydraulic, and hybrid-powered winch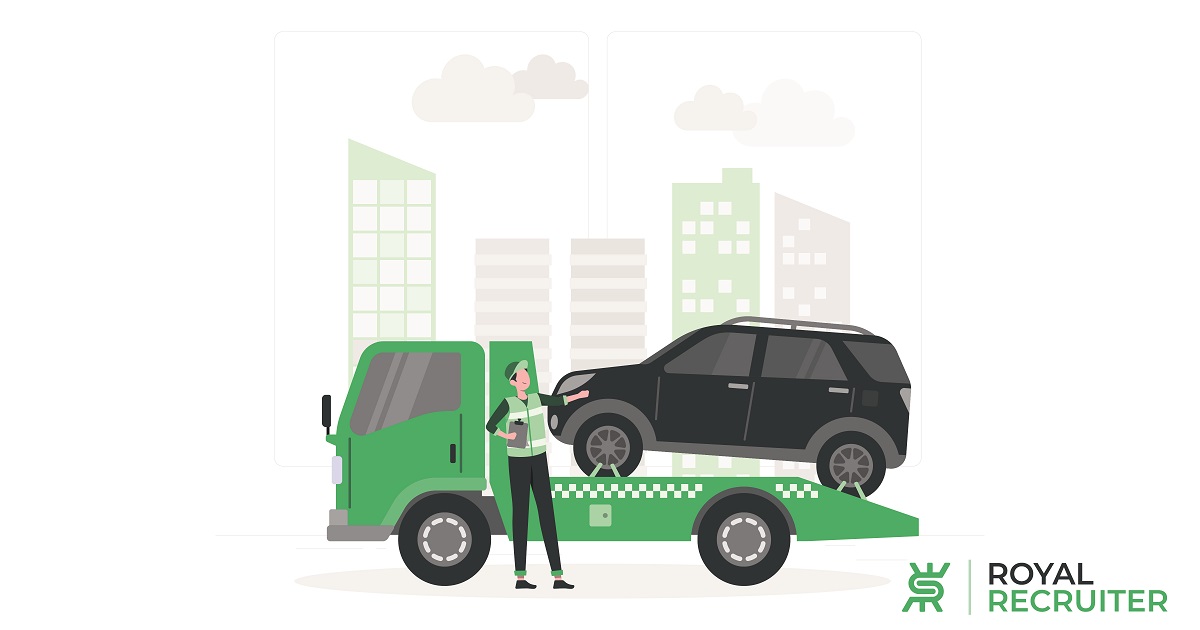 Where Does A Winch Truck Driver Work, And What Are The Duties?
Winch truck drivers can work in a versatile environment, from towing vehicles to moving large industrial machinery to construction equipment; a winch truck driver's need is everywhere. 
The most common industries where a winch truck driver works and their responsibilities are: 
On a construction site, they use many kinds of equipment, machinery, and other vehicles such as bulldozers and rollers. A winch truck driver's duty is to transport the tools and other heavy equipment vehicles from the warehouse to the construction site. 
And take them back to the warehouse when the task of particular equipment is complete. 
A large number of winch truck drivers work in towing companies around the country, as towing companies are constantly in need of expert winch truck drivers. The responsibilities of winch truck drivers in towing companies are simple.
 If vehicles of any size break down on the road, they tow them to the nearest workshop, or they tow vehicles from one city to another. 
Another best industry for winch truck drivers is the oil and gas industry. In this industry, winch truck drivers transport oil tanks from the oil production site to storage, refinery center, or gas stations. Also, they tow and relocate frac tanks. 
They also need to tow other heavy objects and equipment used in oil and gas production like oil pumps, drilling machines, rigs equipment, and other industrial machinery. 
What's The Earning Of A Winch Truck Driver?
Like other truck drivers, a winch truck driver also banks a good median annual income. After evaluating salary offers from lots of job openings and previous earnings of winch truck drivers.
We've got to know that the average yearly salary of a winch truck driver ranges from $55,000 to $57,500, and for highly experienced winch truck drivers, the median earning is between $65,000 to $80,000 per year. 
However, if you're a newbie in this trucking industry, you'll make less money than those we listed above. New winch truck drivers' yearly earnings stay between $36,000 to $41,000.  
How To Become A Winch Truck Driver?
There are a set of qualifications that you'll require to become a winch truck driver. After working with many companies as a recruiter, we've shortlisted the most common qualification that is necessary to become a winch truck driver. 
The mandatory qualifications of a winch truck driver:
Almost in all companies and job openings, the required educational qualification is either a high school diploma/equivalent or a trade school program, and most winch truckers belong to this educational level.
We've also seen survey reports where they've found winch truck drivers with associate degrees. However, it's optional and not necessary to have a degree to become one.
Although you'll find jobs without having a Class A CDL (commercial driving license) if the vehicle you drive doesn't fall under the CDL requirement. 
But it's good to have a class A CDL (commercial driving license) as more than 95% of employers seek candidates with Class A CDL, and you can advance your career with a Class A CDL; if you don't have it, you'll have limited career growth and opportunities. 
We noticed that employers are strict when it comes to driving records. Winch truck drivers must have a clean driving record with no major traffic violations. 
No, it doesn't mean the door to getting a job is closed if you have traffic violations, but many companies want job seekers to have clean driving records for a certain time. For instance, if the last traffic violation you had was six years ago, you won't have any trouble getting a job.
Being in a good physical condition is also important for winch truck drivers to perform their duties. To ensure that you're fully prepared for getting your hands on a winch truck, you're required to pass a DOT (Department of Transportation) physical examination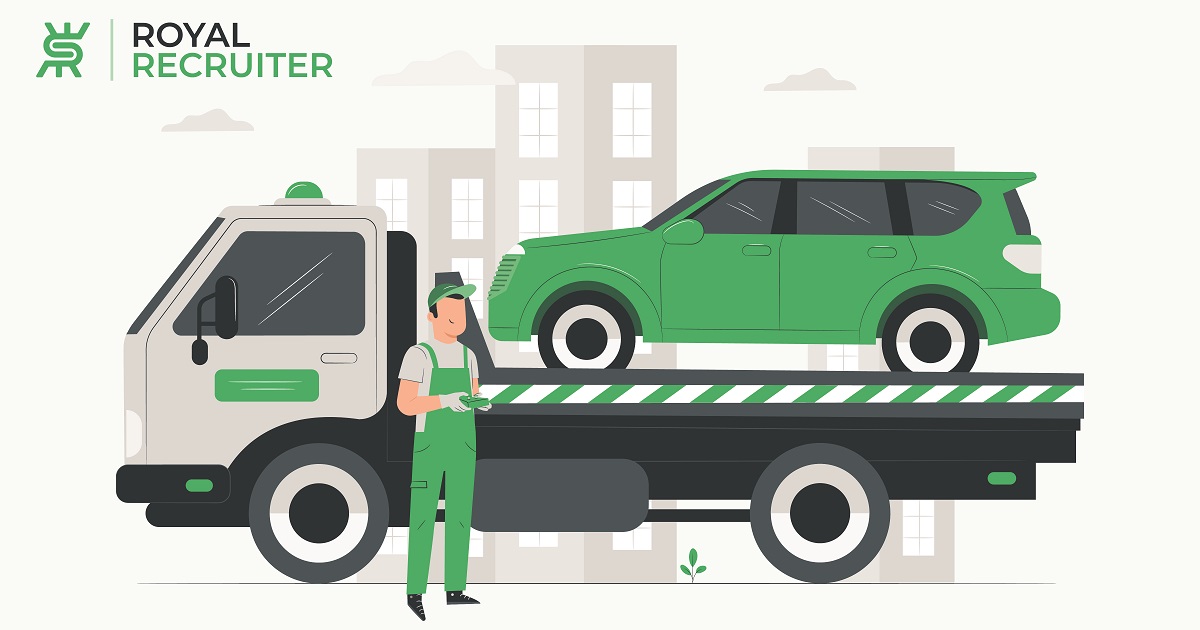 Will It Be A Good Pick To Become A Winch Truck Driver?
Yes, becoming a winch truck driver will assuredly be a good pick. Because of a few reasons, the industry's salary is good and will increase along with experience. Additionally, once you become experienced, you can get to higher positions in your company or start driving other truck types. 
Let's say you want to run your own business or become an entrepreneur. In that case, you can do it once you have gained extensive knowledge and skills from this industry because you'll find most towing company owners were once winch truck drivers.
Moreover, there was always a demand for winch truck drivers, and it's expected to increase in the coming years. 
Overall, being a winch truck driver is worthwhile. You're going to have an adventurous and enjoyable journey in this career and can lead a good life. 
Top Truck Driver jobs near you