What are outpatient care jobs, qualifications to get a job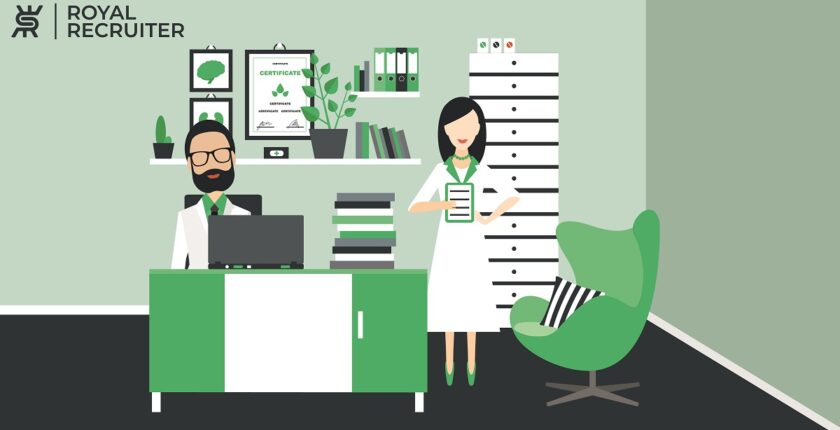 Outpatient care is a medical place where people go for various medical services. Today we'll know about outpatient care jobs and the required qualification
Just like a hospital, there are many job opportunities for health care workers in outpatient care facilities. An outpatient care facility's service is almost the same as a hospital. 
And to give the utmost medical services to the visiting patients, every outpatient care facility comprises medical workers, from doctors to medical technicians to nurses. 
In this article, we'll explain what outpatients' care jobs are and the required qualifications to get a job. 
What Is An Outpatient Care Facility?
Outpatient care facilities are where patients can take all kinds of medical services without getting admitted or staying in the outpatient care facility. The outpatient care facilities are also called ambulatory care facilities. 
According to various sources, the number of patients visiting outpatient care facilities is increasing rapidly in the United States. The main reason is that patients can take services without being in a queue, and all the services that an outpatient care facility provides don't require the patients to stay overnight at the care facility.
What Are Most Common Outpatient Care Jobs?
Outpatient care facilities need all kinds of health care workers to serve the people/patients visiting their facilities. And for this, they hire all kinds of medical professionals in their care facilities. 
Let's see some of the most common outpatient care jobs:  
The must-have medical professional in an outpatient care facility is a physician/doctor. Physicians in outpatient care facilities will treat the visiting patients' illnesses or conduct surgery. 
An outpatient care facility includes every type of specialized physician; for example, you'll find Dermatologists, Ophthalmologists, Gastroenterologists, and Orthopedic in all outpatient care facilities. 
Nurses also play a vital role in all outpatient care facilities. They are the one who takes care of the patient in every way and works as a helping hand to the physicians. 
A nurse's responsibilities in outpatient care facilities range from assisting the patients in the doctors' chamber, preparing them for performing medical tests or surgery, and educating them and their family members on understanding discharge planning. 
Additionally, different types of nurses work in outpatient care facilities. A few of them are cardiac nurses, wound care nurses, and pediatric nurses. 
Medical professionals who are adept at taking samples like blood, urine, and other fluids and perform physician-recommended tests to help the physicians evaluate and understand the patients' health condition.
It's not necessarily to be from a medical background to work in an outpatient care facility; they also offer many non-medical care job opportunities, and the receptionist is one of them. 
Like other industries, receptionist tasks are the same in outpatient care facilities, where you'll receive and make phone calls, schedule appointments, help patients with registration and billing, and greet and assist patients in a specific department. 
Medical scribes work closely with the doctors. The part that medical scribes play is important for doctors/physicians as they do the medical documentation on behalf of them. 
Medical scribes handle clerical tasks accurately, allowing physicians to focus more on patients and save time. 
Patients visiting outpatient care facilities are required to go through a few tests like x-ray, CT scans, etc. The outpatient care professionals who are skilled at performing the tests are called radiographers.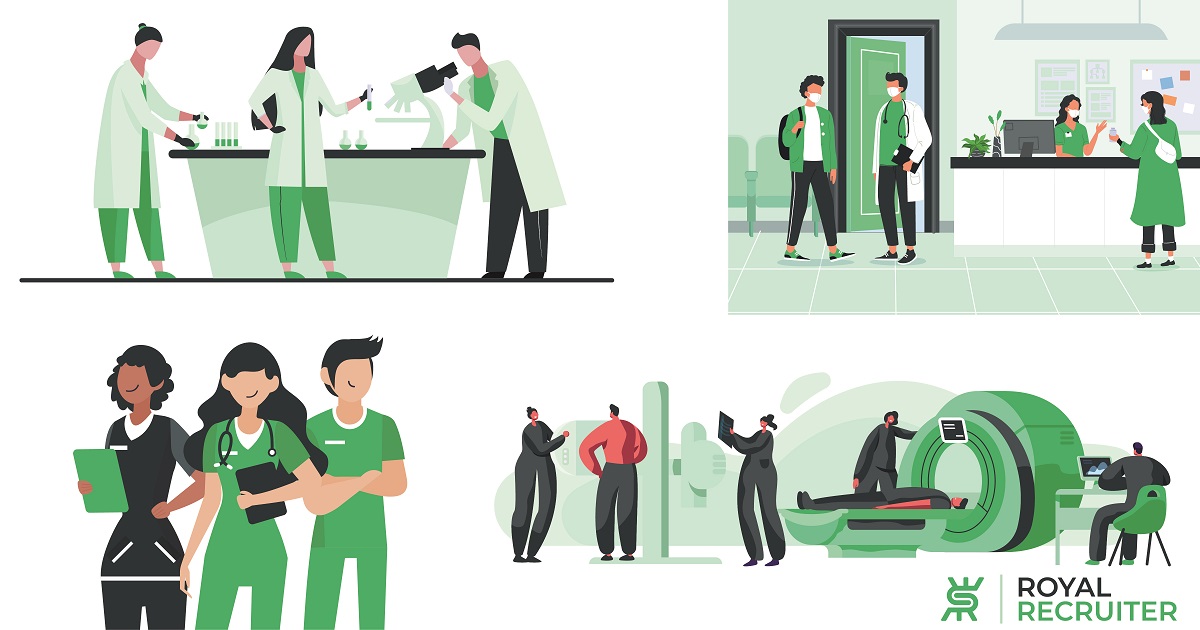 What Are The Qualifications Required For Outpatient Care Jobs?
Qualification varies depending on the outpatient care facility position you'll apply for. As you know, many category jobs are available in outpatient care facilities, and each position requires different qualifications. 
Outpatient care facilities' job requirements: 
If you apply for positions like receptionist or appointment setter, a high school diploma, GED, or equivalent level of education is enough for positions like this or related, and no knowledge of medical education is required.  
For positions such as nurses, radiographers, and medical scribes, some outpatient care facilities require the candidates to have an associate, Bachelor's, or Master's degree in nursing, technician, or related field. 
But, in many outpatient care facilities, you can work in the roles mentioned above without having university degrees, but to be eligible, you've to attend/complete a trade school program, which may take two to four years. 
Certifications show your expertise and skill in certain positions; it may not be important or compulsory to have certificates to get a job in outpatient care facilities. However, in the long run, you'll benefit from having certifications. 
What are the best certifications for positions we've discussed?
Certified Medical Scribe Professional (CMSP)

ARRT (American Registry of Radiologic Technologists) certification

Certified Radiology Administrator (CRA)

Certified Phlebotomy Technician (CPT)

Certified Coding Specialist

Ostomy Management Certification

Ophthalmic Scribe Certification (OSC)
As a recruiter, most often, we were asked by the job seekers (freshers) whether they could get a job with no prior working experience or not. We've figured out that many outpatient care facilities hire freshers but require the new candidate(s) to complete internships or have completed any trade school programs. 
Moreover, after screening many job descriptions of radiographers and medical scribes, we found that many outpatient care facilities prefer to hire experienced candidates.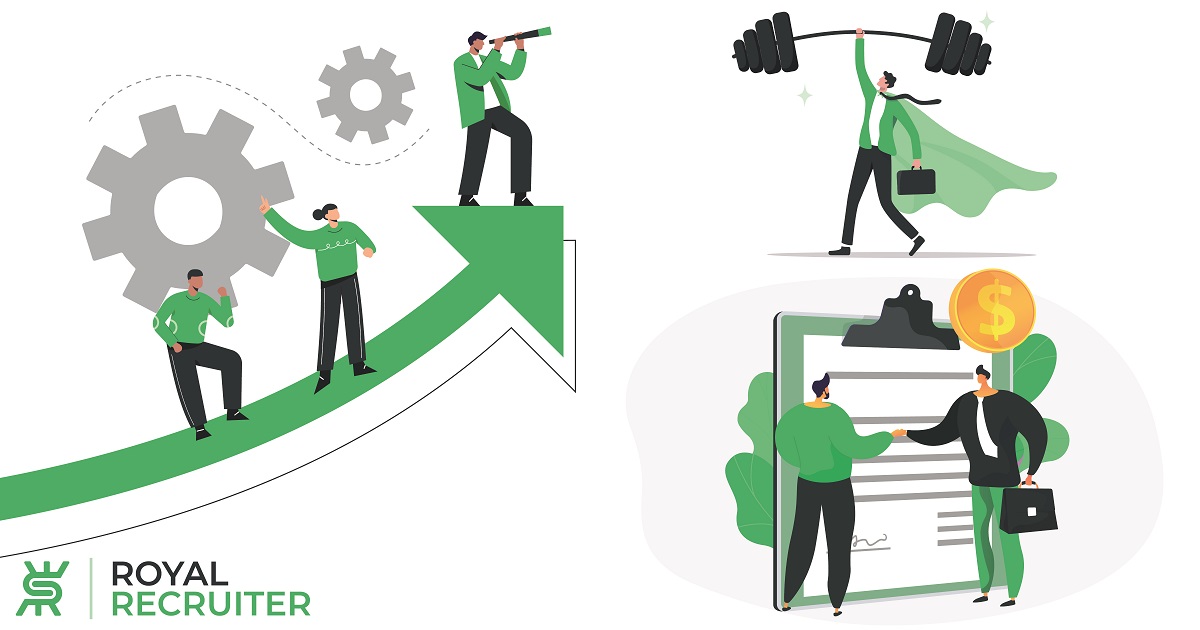 Why Can Outpatient Care Jobs Be Rewarding?
There are myriad factors that make the professions in outpatient care facilities rewarding. We're going to discuss a few of them briefly below. 
Outpatient care facilities are everywhere! Based on a report by the Census Bureau, there were more than 47,000 outpatient care facilities in the United States in 2019, which means there is plenty of outpatient care in each state with plenty of jobs.  
The median yearly salary of all outpatient care facility workers is satisfactory. The average earning of outpatient care workers starts from $35,000 to $75,000. And the highest earners can make more than $100,000. 
In outpatient care facilities, all skills and experience can be transferred to other health care facilities, meaning that you won't have to worry about career advancement or having a career path that is limited to one sector.  
Here are a few of them briefly, and we think these factors will convince you to get a job in an outpatient care facility.
How Much Do Outpatient Care Jobs Pay?
The average Outpatient care salary ranges from approximately $32,438 per year for caregivers and technicians to $69,322 per year for Physicians and registered nurses.
Top Outpatient Care jobs near you