How much does a pediatric nurse make?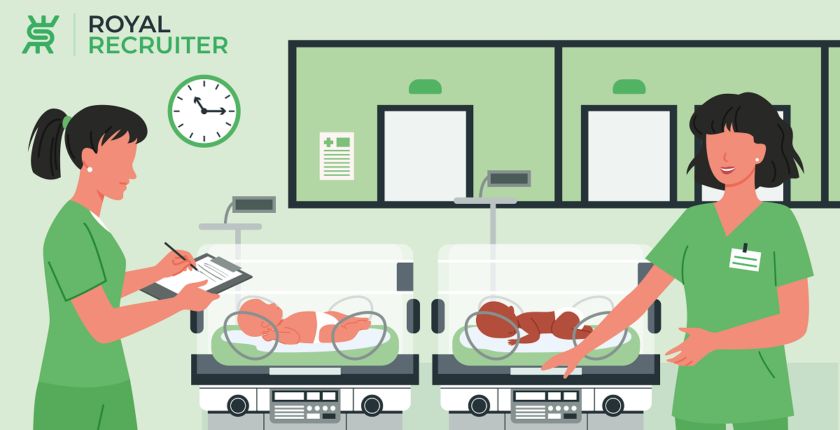 Trying to start career as a pediatric nurse? Want to know How much does a pediatric nurse make? Let's find out why pediatric nurse jobs are for you!How much does a pediatric nurse make? As of 2022, the average salary of pediatric nurses ranges from $24,000 to almost $77,000 a year.
Who doesn't adore and love to care for children! Are you a qualified nurse or a recent graduate trying to start an exciting career where you won't get bored quickly? And want to work with the kids, who needs the shower of love? 
If this is the case, then pediatric nursing jobs are waiting for you.
With the present state of healthcare, the demand for pediatric nurses is on the rise and is expected to continue to climb upwards in the upcoming years. So, inevitably this is high time to secure a career as a pediatric nurse.Pediatric nursing jobs comprise a wide range of responsibilities. So, if you're still looking for answers to queries like, "What does the pediatric nurse do?" What is the annual pay of a pediatric nurse? And are Pediatric nurse jobs available near you? Sit back and relax. Royal Recruiter got you covered.
Let's take a look at a few things in detail to learn more about a pediatric nurse's job and earnings.
How much can you earn as a pediatric nurse?
The salary of a pediatric nurse is impressive; on average, pediatric nurses earn almost $3750 per month. However, depending on the skill level and process, it might raise as much as $6972 each month.
And the minimum hourly wage for freshmen is $27.62, while $33.92 minimum hourly wage for adept persons.
In most cases, private practices pay pediatric nurses an annual salary from $24,600 to $76,280. And hospitals pays $39,000 to $67,000
What are the skills pediatric nurses should have?
Working as a nurse is quite challenging, but things get a bit sensitive. When it comes to dealing with infants and adolescents, As a Pediatric Nurse, you should definitely have the ability to show "CARENESS." 
It also requires having a good understanding of the patient's behaviour, as well as the ability to come up with instant ideas while dealing with difficulties, since it is not a seated profession and you will be spending most of your time with children of varying ages and in a loud atmosphere.
Pediatric nursing jobs are not limited to caring baby or young people. You must have the mindset to do a variety of activities in a day, including compiling patients' medical histories, providing medical aid, keeping an observation record, and many other chores related to their area of specialization.
You'll also have to move here and there for various purposes, so being physically fit is also a must-have to become a pediatric nurse.
Requirements for getting pediatric nurses job
A good understanding of child psychology is a must to get started with a career as a pediatric nurse. If you're not from a nursing background, you must have a degree, which can take 2-4 years to complete.  
Those who have already completed their nursing course want to start a career as Pediatric nurses. All they have got to do is acquire an associate degree (not mandatory all time), which increases their chance of securing a job. And it's requisite for ordinary nursing students to go through an exam that evaluates their speciality in nutrition, physiology, pharmacology.
However, the requirements for pediatric nurses are not the same all across the united stated, and various states demand different fortes. So we'd suggest that the job seeker go carefully through the job description. 
And you can also reach the Royal recruiter website to check if any employment vacancies are available in your subject of interest.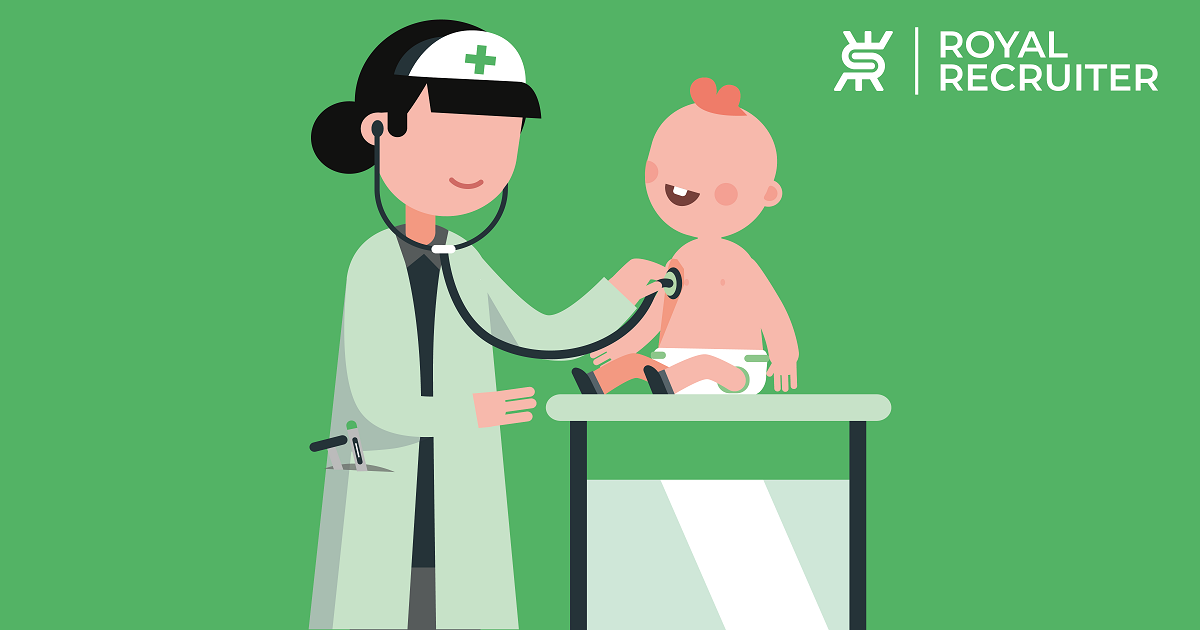 Career paths
A career as a Pediatric nurse is similar to a tree. It spreads more branches as it grows. So based on your working field and adroitness you can join another area just within few years of work. Eager to know what they are them? The following are some possible routes:
Intensive care unit (ICU) nurse
 in order to be accepted for a position in this sector, you must prove sufficient expertise. Not everyone is eligible for the position because the vast majority of patients in the intensive care unit (ICU) are either in critical condition or have been diagnosed with a potentially life-threatening illness or condition.
Pediatric nurses with extensive work experience, excellent stress management skills, and an emotionally stable personality are the ideal candidates for ICU jobs, as one might have to see young people struggling to live or dealing with family members who've lost their loved ones.
This is an excellent alternative for people who like to work in an environment other than the hospital because not everyone likes the environment of a hospital, no matter how cozy it is.
Many daycares are looking for skilled pediatric nurses who are eligible to join in daycare as caregivers or seniors.
Manager in Pediatric department
What could be better than securing a manager's position after just two or three years of experience? It may sound like daydreaming, but this is the reality for pediatric nurses. It doesn't take much more than that for a nurse with a strong track record of outstanding patient care.
Above mentioned positions are just a few, and more than hundreds of jobs are available for an erudite pediatric nurse.
Will the employment demand remain the same in the coming decades?
You've probably already seen the answer to this question over the past years (s). While dealing with the pandemic issue, we saw a global scarcity of medical personnel, particularly in the United States.
According to a recent research, the need for pediatric nurses will increase by 17 % by 2028. Furthermore, and from another study conducted by the United States Bureau of Labor Statistics (BLS), the number of nurse jobs is expected to expand by 52% by 2030.
In turn, this might result in the creation of more than 150,000 new jobs! Don't you want to count yourself as one of them? So what are you waiting for! Start searching for pediatric nursing jobs today!
Top Pediatric Nurse jobs near you