What are wound care nurse jobs? Is it a good career?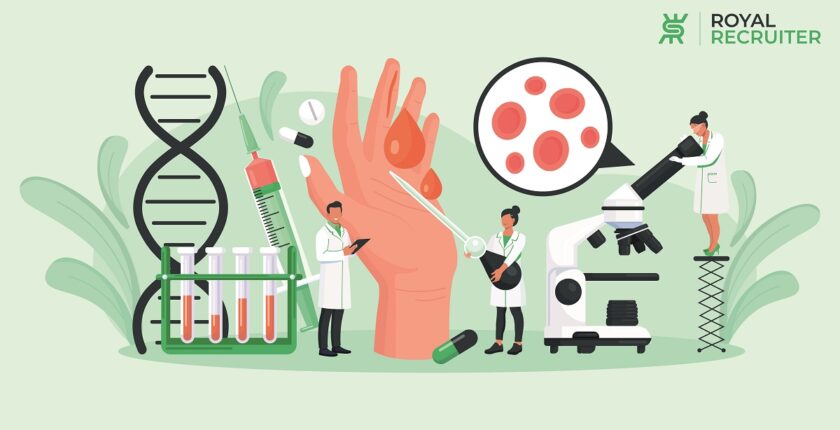 Nurses who are experts in treating various types of wounds are called wound care nurses. Today, we'll talk about wound care nurse jobs and how to become one.
Wound care nurses(WCN) are also registered nurses (RN), but they're specialized in different or all types of wound care. They examine, monitor, and provide treatment to cure wounds from normal to critical. 
Wound care nurse jobs also pay very well due to the demand and their responsibilities; A wound care nurse can make nearly $80,000 a year!
Are you willing to be a wound care nurse? Read to know the prerequisite of Wound care nurse jobs and whether it's a good career path for you or not. 
Who are the wound care nurses?
When anyone gets wounded by accident or any other cause, wound care nurses are the professionals who treat them. These professionals have lots of responsibilities, as their primary goal and role is to mitigate wounds and any infections from those wounds.  
So, what are the common wounds that a wound care nurse treats?

One of the most common wounds that wound care nurses treat is Abrasion, skin abrasions caused by falling from stairs, skateboarding, or bike accidents. 
Another typical case that wound care nurses handle is Dog bites; based on a report by the Center For Disease Control, nearly 4.5 million people in the united states get bitten by dogs. 
Diabetic makes any human being more prone to skin sores and ulcers. When these types of wounds happen, they need special care and treatment from wound care nurses because diabetes reduces the natural skin healing ability. If these skin wounds are not treated properly, a slight injury can lead to severe consequences. 
A wound care nurse is also very good at providing medical care to patients with skin burns of any type. Skin burns require long-term care, and wound care nurses take care of burned patients from day one until they fully recuperate. 
Skin cut is another major wound here in the United States. When a wound care nurse(WCN) receives a patient with skin cuts, the first thing they do is stop bleeding and examine tissue loss. And then, if they're authorized, they suture the cuts. 
In some surgeries, the patients get a hole in their body to discharge urine, stool, blood, or other elements. Wound care nurses help a patient to keep the Ostomies area clean, setting up bags.  
Things that a wound care nurse does in his or her daily work-life:
Dressing
Gives Shots 
Applying and removing Bandages
Maintain moisture in the wound area
wound debridement
Work settings of a wound care nurse
A wound care nurse can work anywhere where medical care or wound care is provided. Where does a wound care nurse work? 
Hospitals (operation room, Intensive or Critical Care units/ ICU or CCU)
Urgent And Critical Care Facilities 
Home care agencies
Impatient cares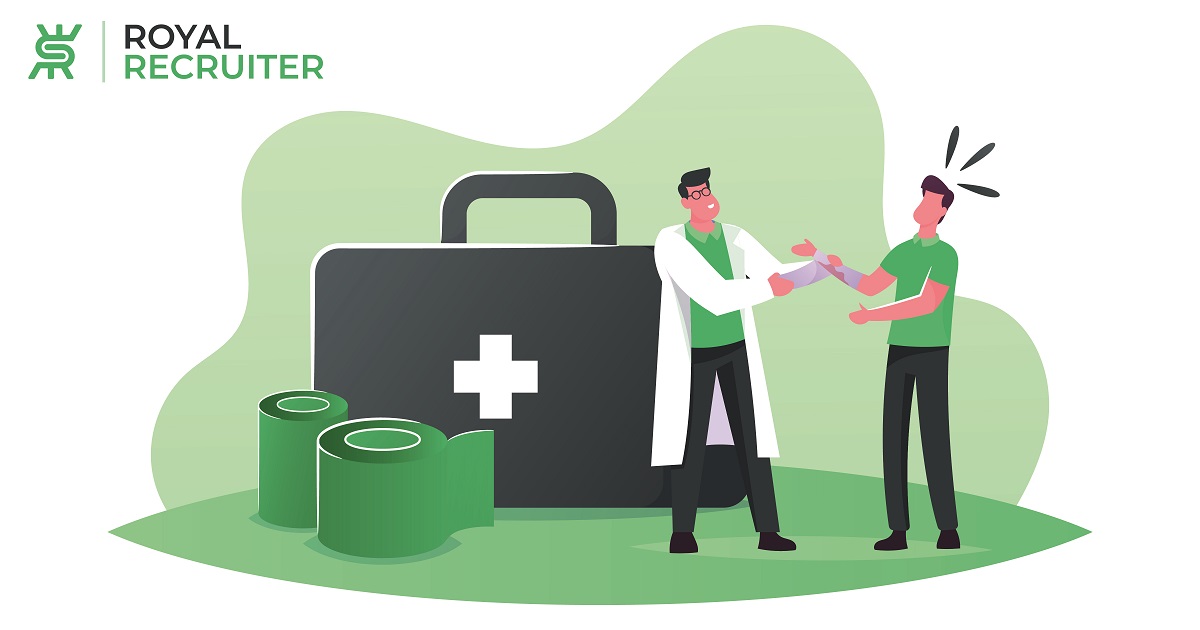 How To Become A Wound Care Nurse
In order to begin your journey as a wound care nurse, you will first need to meet a few prerequisites. Let's see what those are:
Education
Bachelor of Science or Associate's Degree in Nursing (BSN)
The first step you've to take to become a wound care nurse is to complete a Bachelor of Science or Associate Nursing degree. The Bachelor's degree will take four years to complete, and the Associate takes two years. 
Become A Registered Nurse
Before establishing a wound care nursing career, the second step is to become a registered nurse. How to become a registered nurse? After completing your Bachelor's or associate degree, you have to sit for National Council Licensure Examination (NCLEX) and pass it.
the last thing you need to do is pass the Wound, Ostomy, and Continence Nursing Certification Board's (WOCNCB)certification. 
You're all set for landing a wound care nurse job as you've got your certification. Now, it's time to take some real-time job experience. The best way to gain experience is by doing an internship or on-the-job training in any working facility. 
How Much Do The Wound Care Nurses Make?
While comparing the median salary of ordinary registered nurses(RN) and certified wound care nurses, we've noticed that certified wound care nurses' jobs pay more than registered nurses. 
As a certified wound care nurse, you can make an average yearly salary of $79,400! That's almost $41 per hour. 
Like other professions, newcomers in this industry also make a bit less; wound care nurses who are completely new earn annually between $40,000 and $65,000 per year.
Salary also fluctuates based on geographic location. For example, a wound care nurse in Alaska can make more on average yearly salary than a wound care nurse from Las Vegas. 
States which pay the highest average salary to wound care nurses:
Maryland

Tennessee

California

New York

Indiana

Texas 

Oregon

Illinois

Pennsylvania
Skills Of Wound Care nurses
As you're moving further to get into the career of a wound care nurse, make sure you have a few skills, which proven to help to become a good wound care nurse. Keep reading to know the skills: 
Although all the wound care nurses know how to do Bandaging, there are some critical moments and patients' conditions where you need to be highly adept at Bandaging. If the bandage is wrongly placed, it could worsen the patient's condition.
Communication is the only way to get friendly with the patients and their family members. It shows how careful and sympathize you're when caring for the patient. 
Also, communication is a key skill of all medical workers, as you've to constantly keep every department, doctor and other nurses up to date with the recent information about patients. 
Skilled and experienced wound care nurses have to take leadership on their own because every day is a new challenge for them because patients' health conditions could fall anytime. 
Due to the workload and responsibilities, wound care nurses rarely get time to sit during their work schedule. Also, they work on a roaster base shift; this means they may have to work morning, evening or night shifts. 
So being physically fit and active is a must, not only in wound care nursing jobs but in whole medical care.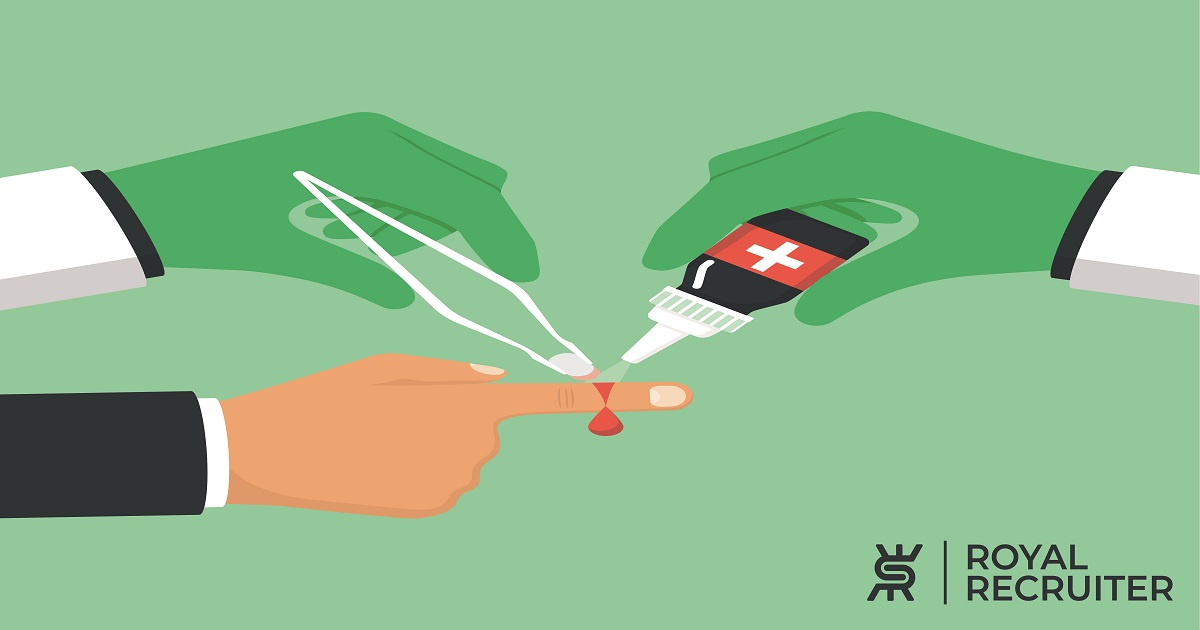 Get Hired As A Wound Care Nurse Jobs Today!
Are you tired of sending emails and applying for jobs? Not anymore. Royal Recruiter is here to help, and we're pleased to say that we've thousands of nursing jobs available on our database, and we have been helping people to land jobs fast as possible. 
If you want to get hired instantly, contact us.