Best Buy warehouse Jobs: Is it a good career path?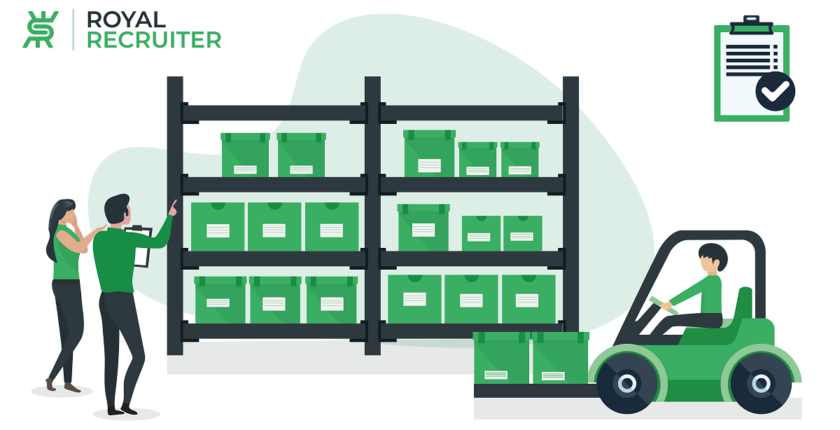 Best buy is the first brand that comes to mind when people think of buying electronic items. What are Best Buy warehouse Jobs, and Is it a good career path
Best Buy has been rocking the electronic industry since 1983, and from then to now on; it has reached every household by selling electronics items and providing jobs! Best buy now has thousands of stores scattered all over the United States and offers job openings in their stores and warehouses.
While working at best buy warehouse jobs, you can receive an hourly wage of $23, with the probability of earning more or less depending on your skills and working positions.
Like any other typical warehouse, best buy warehouses are also busy and work ceaselessly to receive, pack, and deliver products on time. And they require a massive human resource to keep the Customer satisfied with their service.
That means you have the chance to confirm a seat for you in the best buy warehouse. This article will help you to have a better understanding of working in best buy warehouse jobs,
What You'll Do In Best Buy Warehouse?
Best Buy warehouse hires hundreds of people to complete daily work tasks on time, as not all the tasks are the same, nor do the positions. So, your duties will be solely determined by the job you are applying for.
Several job vacancies, such as picker and packer, can also be found in best buy warehouses as these are common to all warehouses. And there are many other opportunities too; literally, it has every career that you can name;
We'll briefly explain the possible career options and their responsibilities below:
This is one of the most sought positions in best buy warehouses, also easy to get; as a general warehouse worker, you've to do a few tasks on a daily basis. What are those? 
You'll be responsible for accepting goods from manufacturers and suppliers; when receiving the items, you've to thoroughly verify the invoice and quality of the products to assure all the things are accurate and in fine shape.
A General warehouse worker's responsibilities also include storing products according to their category and ensuring that the workplace is safe and tidy at all times for them and other co-workers.
After seeing the name RECYCLING, you're probably dying to know what you or the people who work as recycling processors do! Well, first of all, you don't have to recycle anything at all! They have a separate department or plant for recycling.
Rather, you'll be working closely with the recycling department and help them by collecting paper, paperboard, cardboard, Styrofoam and plastic films and preparing them for transportation.
To make the daily duties of warehouse workers more convenient, employers hire individuals for clerical support. These employees must do a variety of activities each day to keep the warehouse workflow stable.
Clerical support workers check, input, maintain, and correct warehouse data before sending them to higher authorities; these people also confirm and deal with customers' orders by using various Customer Relation management (CRM) systems. Additionally, they also take notes to solve any problem related to the logistics delivery, like, damage and missing products.
Warehouse Equipment operators
It is necessary to have a varied range of equipment in a warehouse to carry or move heavy and mass products. While working, you'll get to see distinct types of equipment, like Forklifts. Pallet Jacks. Hand Trucks. Service Carts.
Sometimes employers recruit skilled equipment operators, while others hire inexperienced and provide them training while on the job.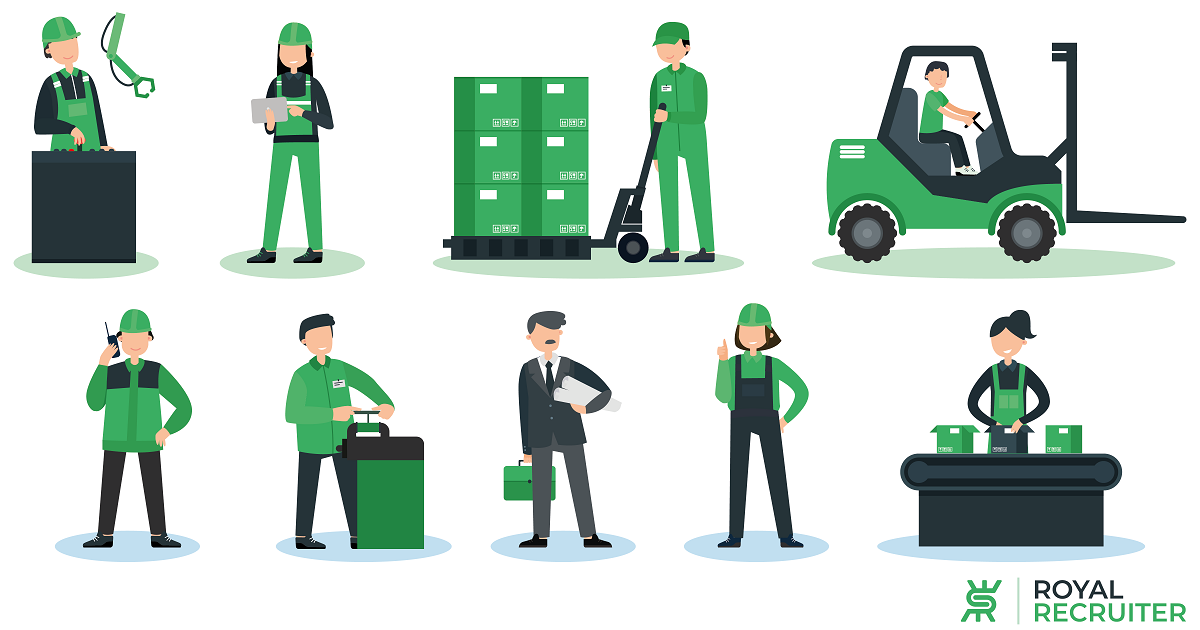 Work Environment in Best Buy Warehouses
Best buy warehouses are pretty fast! Everyone moves and gets the work done faster than other usual work settings. Don't worry about anyone or machines thrusting you every time! Cause, all the warehouses in best buy are safe and strictly maintain safety precautions.
Working in a fast-moving industry is extremely rewarding in many ways. But, how can you benefit from working in the fast-paced best-buy warehouse jobs?
Learn deeply about yourself

Valuing time

Easily collaborate with various co-working groups

Quickly adapt to any working environment.

Developing new skills

Learn how to finish the tasks before the deadline pops up.

Not compromising with performance while working under stressful situations.
Required Qualifications In Best Buy Warehouse jobs
You don't have to burn too many calories while securing a career in the positions we've mentioned above. And the key reason is these job positions in Best Buy warehouse need the least amount of education and experience.
So, Let's know about the vital requirements without which it'll be troublesome to take further steps getting best buy warehouse jobs.
Minimum age requirement: 18 years old
Physical robustness: at times, you've to carry and lift weights up to 75 pounds and also walk around or stand still for hours; that's why it's a must to be physically active and fit.
Computer Certification: You have to use several office suites such as MS office for this; knowing how to use office applications has become a fundamental requirement of best buy warehouse jobs, 
Power Equipment Certification: As an employee of best buy warehouse, you'll have to operate numerous power equipment to make your work more accessible. Having a power equipment certification will prove your expertise.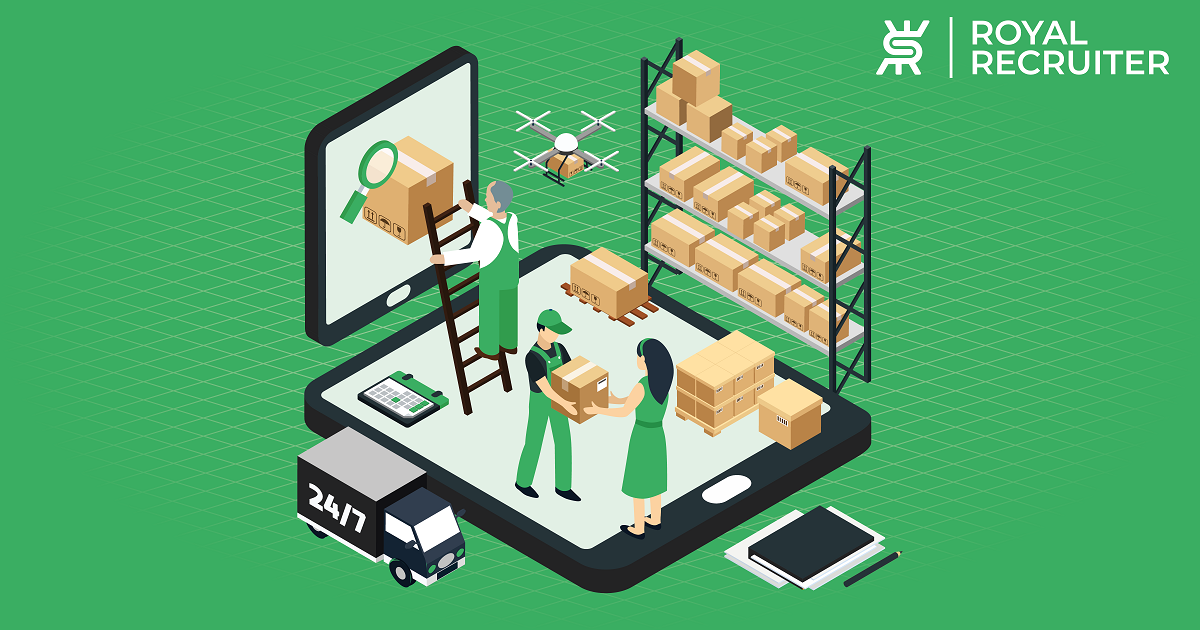 How much do best buy warehouse workers make?
The salary that best buy warehouse jobs pay is decent. Warehouse employees earn a median wage of around $35,000 per year, which indicates that a good number are low five figures earners due to having low skills and doing primary-level jobs. 
However, once you get skilled, you can make between $45,000 to $50,000 from these entry-level positions! But, if you want to elevate yourself to upper positions by obtaining higher study and additional training.
Then you'll be able to see significant changes in your earnings, which can be as much as $75,000 a year! 
Benefits of working in Best Buy Warehouse jobs
While working with job seekers, Royal Recruiter observed that the vast majority of aspirant applicants are keen to know about the benefits that their potential employer may provide. 
Some of the perks that you can enjoy in Best Buy Warehouse jobs:
Medical insurance

Fitness membership

Dental and vision insurance

counseling sessions

Employee Stock Purchase Plan

Employee discounts

Tuition Assistance
Top Warehouse jobs near you