Jobs That Pay $20 An Hour And How To Find One Near Me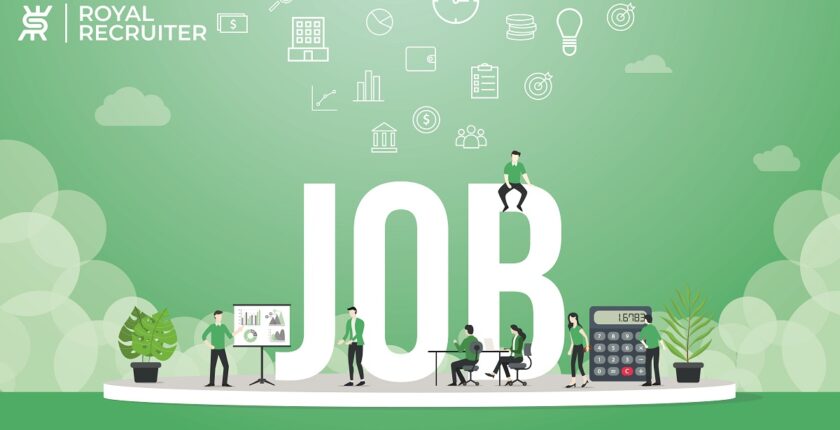 The average hourly salary in the U.S is $10-$15 per hour, but many jobs that pay $20 an hour. So, what are those jobs and how to find one near you? 
The higher your hourly wage, the more you earn in a month. If you're one of those job seekers who want to know about jobs that pay $20 an hour! We've got your back! 
Because in this article, you'll discover jobs that will pay you a minimum of $20 an hour. Let's know the name of those jobs, duties, and requirements.
What Are The Jobs That Pay $20 An Hour?
Sales representatives sell a company's products, goods, or services to various organizations or people. These professionals work in a range of work settings. As a sales representative, you'll generate new sales and find new ways to promote the products and services of your company. 
The best industry for sales representatives is the Real estate, Information technology, Medical, and Manufacturing industry. Most employers in these industries pay $20 an hour; if you're experienced, you can make more. 
If you can make things out of wood or have a passion for it, then becoming a carpenter should be your primary option. As a carpenter, you can work in the furniture and home building industry, where you'll build and repair door/window frames, kitchen wall/base cabinets, and staircases. 
On average, a carpenter makes $22 hourly. Skilled carpenters can earn above $30. 
If you're an automotive enthusiast and don't mind getting your hands dirty, you can consider the occupation of a diesel mechanic. The diesel mechanic industry is because you will not only be working with the vehicle's engine but also work with any engine/industrial equipment made with a diesel engine. 
The main duties of a diesel mechanic are to repair, inspect and troubleshoot diesel engine-related problems. 
Most employers pay $20 an hour to diesel mechanics.
Welders are always in demand, as they're an integral part of every construction site, whether a building or a mega infrastructure. A welder's responsibility is to pair, detach, and repair metal components. 
Welders generally work in shipbuilding, construction, oil and gas production, and the automotive industry.  
It's unusual for welders to make below $20 an hour. 
Plumbers, also known as pipefitters. They are responsible for installing, repairing, and maintaining pipelines in homes, manufacturing plants, and offices to ensure water, gas flow, and sewage systems. 
As a plumber, you can work in repair centers and construction firms.
A fine dining restaurant's servers are no different from those working in a normal restaurant. Fine dining restaurants have a few differences, such as environment, food range, and pricing. 
As a fine dining server, you'll guide the customer through the menu and serve them the food. 
The number of warehouses in the United States is increasing, which is resulting in more warehouse package handler jobs. In most warehouses, package handlers earn at least $20 per hour. FedEx and United Parcel Service pay this hourly rate to unload packages from vehicles, store them, and load them for delivery.
Teacher assistants work in elementary school or child care facilities, where they work alongside the teachers to help them manage their daily tasks, evaluate students' exam papers, create question papers, and conduct classes. 
To work as chat support for companies, you don't need to attend any offices physically! You can work from home and provide customer support to customers. 
Chat support is similar to call center representatives; the key difference is you'll assist and resolve customers' queries/problems by chatting.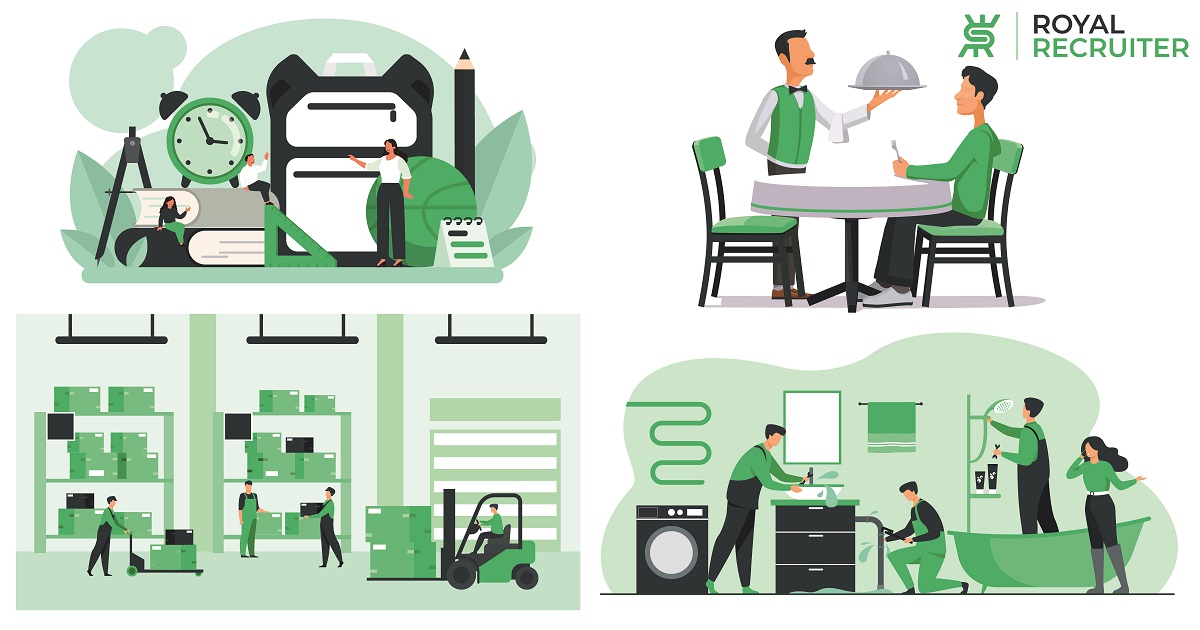 What Are The Qualifications Needed For These Jobs?
Most of the jobs we've discussed are friendly for both experienced and inexperienced job seekers. However, you should have the least qualifications to secure the jobs above that pays $20 an hour. 
The qualifications are as follows: 
Although most of these jobs can be acquired by graduating from high school, you might also need to graduate from college to get one as job requirements vary from company to company. 
Additionally, if you're planning to get into a trade job such as a plumber, welder, or diesel mechanic, in that case, you may need to graduate or complete a trade/vocational program to meet the eligibility.
Experience is a major concern for many and having prior working experience is always a big plus for job seekers, but not everyone gets the opportunity to get hands-on experience. Don't worry if you don't have any experience. The jobs that we mentioned above can be obtained with ZERO experience!  
But, most employers may seek six months to one year of experience, as they're paying more than the average national wage.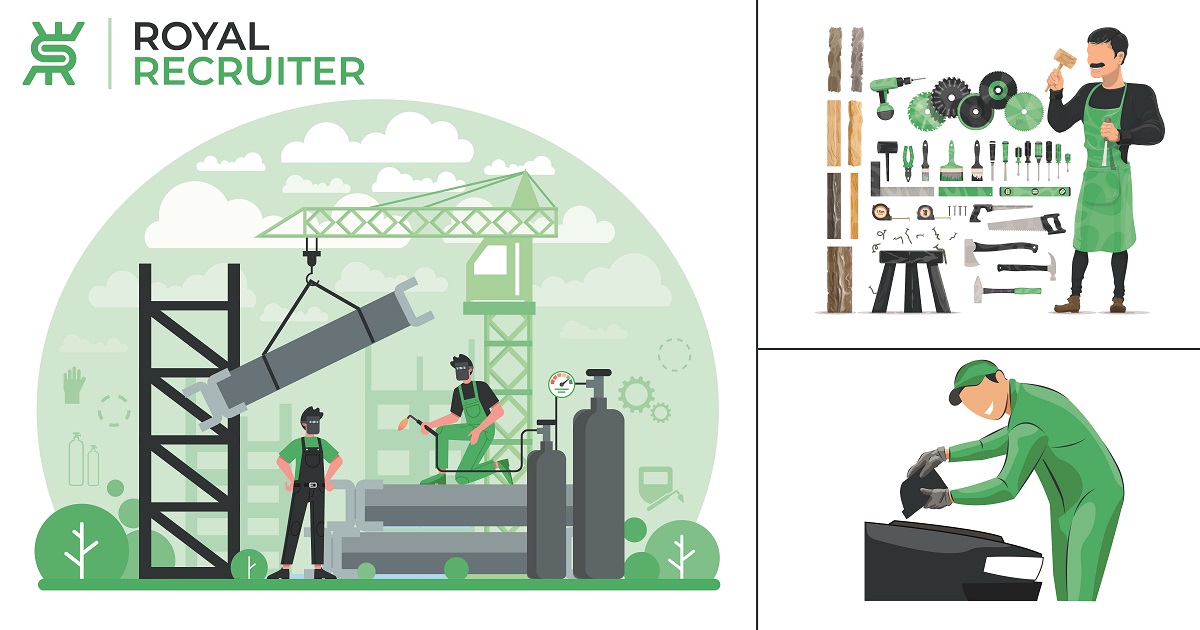 Do Jobs That Pay $20 An Hour Good For Living?
Of course! If you can land a job that pays $20 an hour, you're lucky because not all Americans are earning this amount. A report by Oxfam America shows that one-third of all workers in the US earn under $15 an hour.
And if you earn $20 an hour, that'll be nearly $42,000 a year, which is a decent amount of money to live a good life.
How To Find Jobs That Pay $20 Near Me?
If we talk about the current job market, earning $20 an hour is a huge income, and competition is also high for jobs that pay this hourly salary. To find jobs that pay $20 an hour, you can follow these tricks: 
You've to be very careful when applying to jobs, you'll find all the jobs we mentioned above handy, but if the industry or job position you're applying for doesn't match your skill set, then there is no use in applying.
That's why be watchful when going through job descriptions and applying for jobs. 
Most people try to find jobs adjacent to their house/residence, which reduces their chance of employment, especially in the city. Don't stick to a certain location. Getting a job in downtown or a rural area is easier because many people don't want to apply there.
There are a number of websites like the Royal recruiter and others that you can use to find jobs near you. If you've failed to get a job from online job websites, you can try to attend local job fairs, where most people get hired instantly. 
Top $20 An Hour jobs near you