Is Homebuilding a good career path?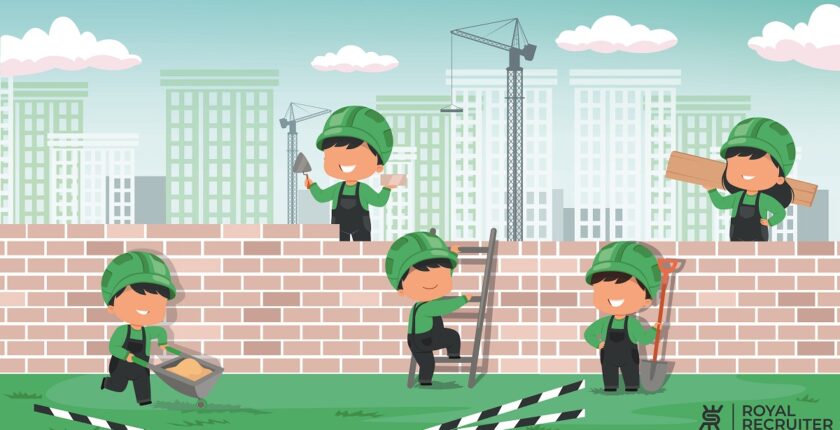 Today, owning a house gets the most priority, and for this, the demand for house builders is climbing high. Let's see is homebuilding a good career path
Yes, Homebuilding is a great career choice as this is a massive and ever-expanding industry: You can earn a good salary of almost $50,000 per year. And In homebuilding sector, you'll need to do less struggle to start your career.
Furthermore, career advancements and varieties of this sector are also noteworthy, So, without waiting any longer, let's discover; Is homebuilding a good career path?
Who are the home builders?
The main task of everyone in the homebuilding industry is simple; they have to contribute their part to building homes! People are recruited based on their work expertise and interest in the homebuilding industry.
Take Roofers as an example. A good roof is a must-have in every house; without it, the owner of the house will have to get showered in the rainy season and freeze in the winter. For this, a homebuilding company requires a good roofer.
And just like Roofers, there is a diverse number of positions available for every individual in the homebuilding industry.
What are the responsibilities in homebuilding?
When we walk past a newly constructed home, we think that just a small number of staff was required to build the Home. But in reality, many specialists work on different parts of the Home to give it a proper shape and quality.
Here, we'll break down a few job positions in the homebuilding industry and their responsibilities briefly:
One of the most important roles in the homebuilding field is "Architecture"; in fact, you can say that not a single project gets permission to proceed without the approval of architecture.
Architectures are responsible for designing Homes according to the plan or idea of the homeowner. And based on the property size and location, an architect will come up with the most efficient design and building material.
After receiving the plan/design from the architecture, construction project managers will make a budget of the whole homebuilding, materials, labor cost, and manage workers' and projects schedule.
None can dare to think of getting their hands on a homebuilding project without having carpenters. They have a variety of responsibilities, such as giving the Home skeleton shapes, making kitchen cabinets, doors and windows frames, outdoor decks, flooring, and staircase installation.
Those who work with glasses are known as GLAZIERS; they repair, replace, cut, and install glasses on the window, shower doors, and bathtub enclosures.
Though the largest percentage of homes in the United States is made out of wood, the number of houses and buildings using brick also increases simultaneously.
Masons generally work with materials like marble, concrete, and brick to make walls, chimneys, and other structures of this kind.
Almost everywhere in your house, from your washbasin to the kitchen sink and from bathroom flush to the faucet, you'll need water supplies. Who will do that? None other than the Plumbers! They'll ensure water supplies throughout your Home.
Electricians will help you to have a steady and safe electric supply all across your Home, from each and every single plug and switch. In general, they will install and test wiring and controllers.
Homebuilding isn't an easy task; along with the manpower, it also requires several heavy equipment such as a crane and backhoe to lift and carry building materials and components and concrete mixers to prepare concrete.
To operate these types of equipment, homebuilding companies recruit equipment operators.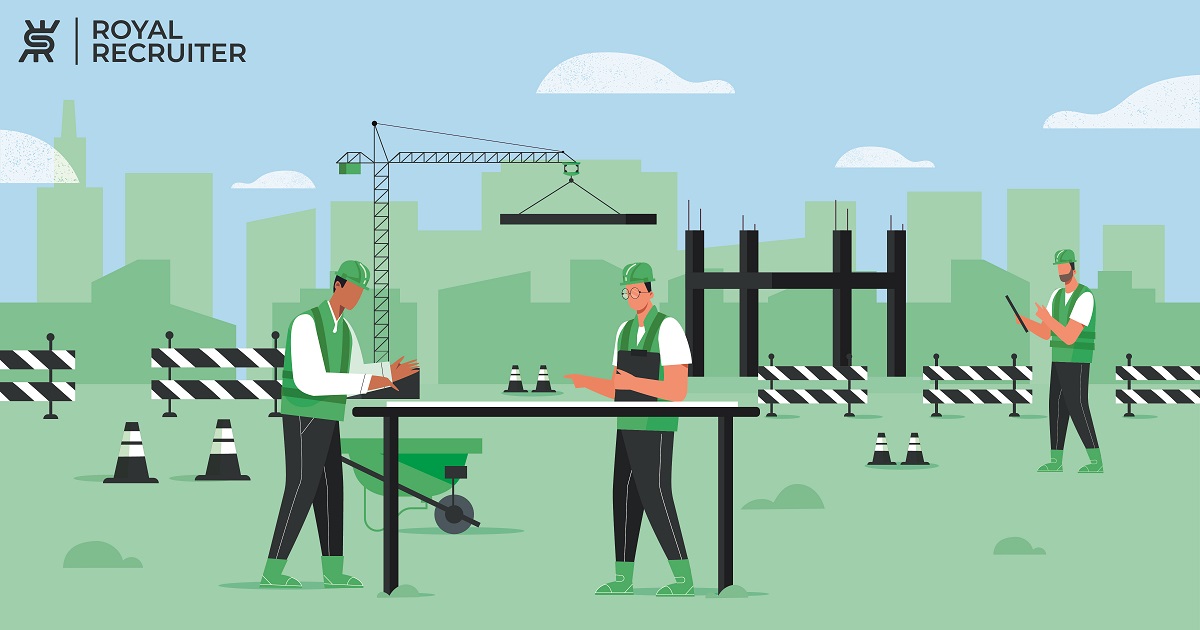 How To Start Career In HomeBuilding
To secure a job in the homebuilding industry, all you can do is follow a simple process and have mediocre qualifications. Let's begin with the education requirements:
      High school diploma or equivalent
This education level is enough for you to land a homebuilding job. However, you will most likely be offered entry-level or low-level positions.
Joining a trade school will be the best option for those who really want to have a career in homebuilding with mild working knowledge and experience. The training and learning from a trade school can make you an expert within years.
Top positions, for example, architecture, project manager, and interior designer are regarded as white-collar jobs; these roles require the candidate to have a bachelor's or associate degree.
The process you can follow to get a job in the house building sector:
      Join an association related to the career
If you look around, you'll find many job associations and organizations for home-building professionals. Try to join those associations as it'll help you know about job openings and build relations with experts.
One of the best yet easiest ways to get a job is getting help from a recruiting agency; why? You can share everything you want with them from your employer, and they'll find such kinds of jobs for you!
Salary of homebuilding employees
What matters the most in the homebuilding career is position, and depending on it, your salary may range from $34,000 to $85,000 a year!
The lowest earners in the homebuilding industry earn an hourly salary of $16+-. That's around $34,000 per year. However, the average median wage in this field is about $55,400/year.
However, the highest salaries in the homebuilding industry are earned by engineers, architects, managers, and interior designers. They can earn anywhere from $55,000 to $85,000 annually.
Are homebuilding jobs physically demanding?
Yes, every homebuilding job is physically demanding, especially for the blue-collar job holders like laborers, carpenters, etc. These positions require the workers to work with heavy objects and materials during their working hours.
And this is why the first prerequisite to becoming a homebuilding employee is to have robust physical strength. But, higher positions like engineers or architects don't need to give physical efforts like the construction workers
Instead, they spend most of their time in the office and only go out into the field or to construction sites once or twice a week/month.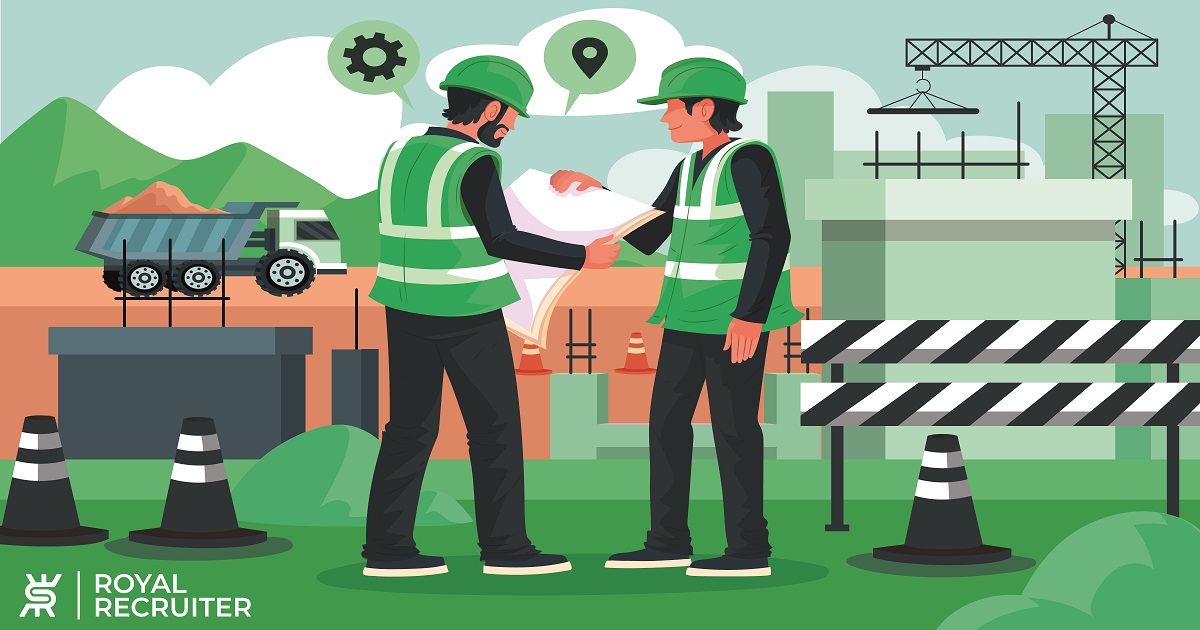 Career Growth In Homebuilding
If you become an expert in this field, you'll have a wide range of career options. Remember that this is not a field that'll be lacking in career options.
And if you consider doing a bachelor's degree in construction management, construction technology, interior design, or architecture degree will make the higher positions easy to get.
In addition, the U.S. Bureau of Labor Statistics has already projected that the jobs for Construction Laborers and Helpers will increase by 7% within 2020 to 2030. 
Top Homebuilding jobs near you