Independent caregiver or Home care agency? which career path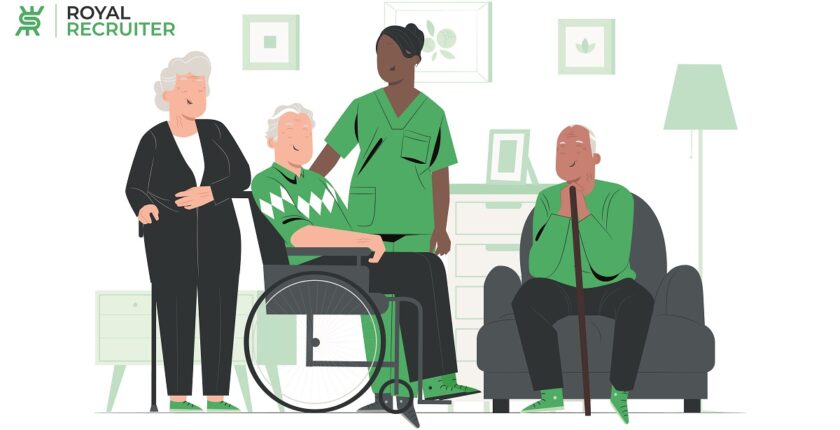 Planning to start working as a caregiver but can't decide whether to be an Independent caregiver or work for a Home care agency? read to know which one to select
The need for caregivers has been witnessing a dramatic surge over the last decade because the percentage of the old population is increasing rapidly. And this demand for caregivers has brought lots of work opportunities and higher salaries.
And now, if you want, you can be an independent caregiver or work for a home care agency. We'll explain the benefits and disadvantages of working as an independent caregiver and for home care agencies. 
What Are The Responsibilities Of a Independent Caregiver?
Before deciding whether to work as an independent or home care agency caregiver, first, let's know about the responsibilities of a caregiver. 
When a person becomes old, most of the time, they need someone's assistance to help them with their daily tasks. As a caregiver, you'll be assisting aged people with their daily chores. 
Let's see how will you spend a day as a Independent Caregiver;
Organize And Help To Take Medicines
Almost all senior citizens you'll be working with are diagnosed with some sort of illness and required to take medicine sometimes once or a couple of times a day. 
You'll have to organize their daily medicine dosage and help them to take medicine accordingly and timely. 
Prepare Meals plan, Cook, And Help them to eat
As a caregiver, you've to follow a meal plan to meet the daily nutrition goal of your client(s). Your client may get a meal plan from a nutritionist, or you've to make one by yourself. 
Depending on your client's needs, you have to cook meals for the person you're caring for and help feed them food or meals.
Keeping the house neat and clean will be another major responsibility of yours as a caregiver; you have to make the beds, clean the dishes, help with laundry, and vacuum the client's house. 
The people you'll work with are unable to maintain their hygiene without your help. So you need to aid them in bathing, brushing, using the toilet, cleaning hands, and using hand sanitizer.  
Looking for any physical changes
Senior citizens are more prone to illness and disease, their physical condition in the wink of an eye. For this, you should have a keen eye for even a tiny change in your client's health. 
And if you notice any changes, you must inform the client's designated family doctor or nurse about it to avoid bad events. 
Assisting with walking or moving
More or less, every elderly person you'll work with needs specialized mobility tools for walking or moving around, such as Rollators, Mobility Scooters, and Wheelchairs, and you'll help them step or sit in these mobility tools so they can roam around the house or garden. 
Working As An Independent caregiver or For a Home care agency?
In this section, we'll break down and tell you the pros and cons of being an independent caregiver and working for home care agencies.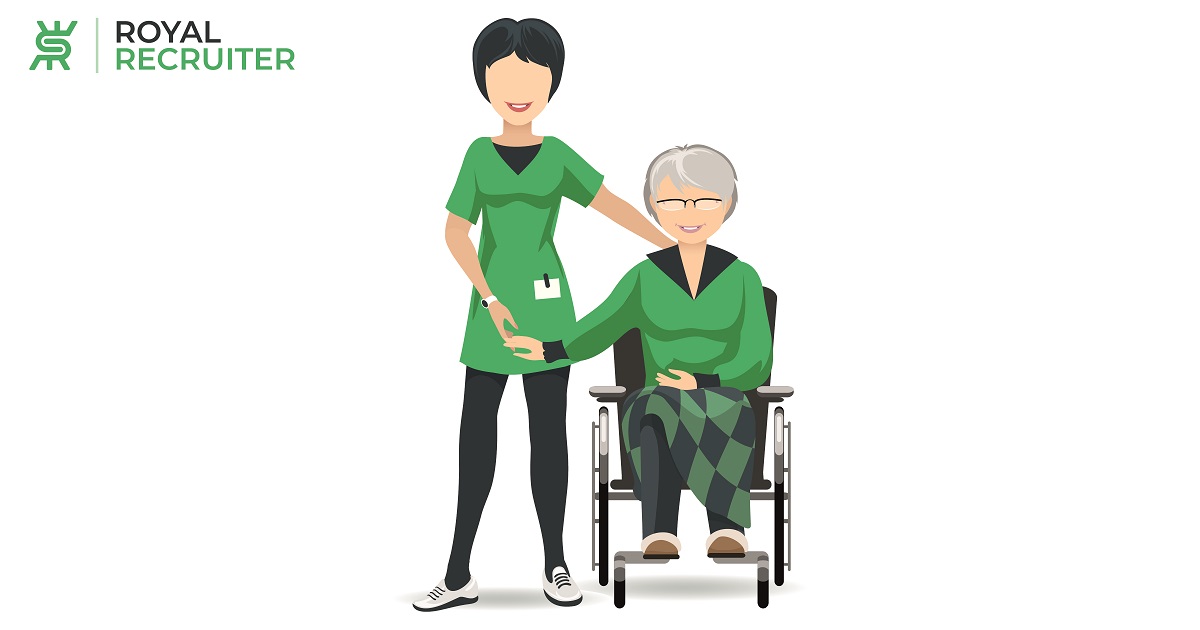 INDEPENDENT CAREGIVER
PROS of working being an Independent caregiver:
Independent caregivers typically earn more money than those who work for home care agencies; that's because an Independent caregiver can work more than one home in a day. 
Only an independent caregiver has the authority to select which time they want to work in a day; as we said, you can work in multiple houses daily, 
So you can make your travel route based on the location and prefix your work schedule. Most importantly, you can use your time effectively throughout the day as you don't have to be in any agreement to serve anyone 9 to 5.
Self-employed means having complete control over your job life; you can take leave whenever necessary without asking anyone. 
If you have the intention to continue your education while working as a caregiver. In that case, you should definitely consider being an independent caregiver because you'll rarely find time to attend classes if you work in any Home care agency. 
We've seen instances where employees had no other option besides dropping out from study while working for employers. 
Cons Of Being An Independent Caregiver:
New independent caregivers struggle to get work because they're not familiar with anyone related to this field, and most people plump to contact home care agencies when they need caregivers. 
Another notable drawback of working as an independent caregiver is that you won't get any employee benefits, such as no 401k, life, or health insurance. 
Independent caregivers get the chance to taste what it feels like to be a boss, but sadly, one thing they miss is climbing the career ladder, as they don't work for any employers. 
However, with experience and skill, they can join higher positions in home care centers, but it takes several years.
Home care Agency 
Pros Of Being a Home care Agency's Caregiver
All home care agencies are well equipped with professionals, from certified therapists, nurses, nutritionists, and doctors! And when you work under a home care agency, you'll get their direction before every action you take. 
Home care agencies are customer-oriented; they push themselves to the limit to provide the best and enhance customer satisfaction. To achieve their goals, they provide various self-development and additional courses.
The best benefit of working in a home care agency is the opportunity to get to senior positions because when a position becomes available, home care agencies recruit people from their team. 
This allows the caregiver to get promoted to senior caregiver, supervisor, or facility manager positions.  
If you love to get some extra benefits like insurance, retirement plan, or medical care, there's no other option than to join a home care agency.
Cons Of Working For Home care Agencies:
You've to be at the client's home at the specific time scheduled by your employer, which means you won't get time for yourself. 
Salary of people who work for Home care agencies earns less yearly salary compared to independent caregivers. 
Are you still confused about which career path to choose from these two? Contact the Royal Recruiter; our expert team of recruiting agents will guide you regarding which one to select. 
Top Caregiver jobs near you