Diesel Mechanic Jobs in 2023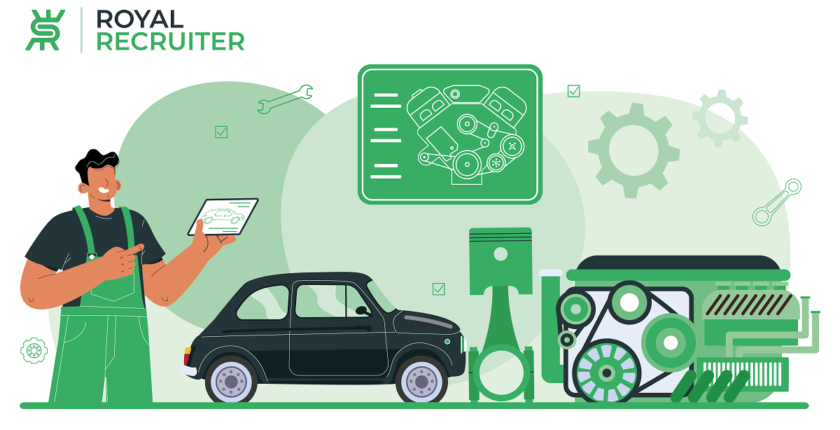 A diesel mechanic does all the chores related to diesel vehicles. What do the diesel mechanic jobs offer? Are diesel mechanic jobs a good option to get in?Diesel mechanic works from tiny two-door cars to large trucks or trailers. And their work is also physically demanding, but they are well paid for their hard work; as a diesel mechanic, you can make up to $93k a year! Can't wait to explore more about Diesel mechanic jobs? Neither do we!
Things a Mechanic Do 
Every human being who owns a motor vehicle has been to the mechanics to get something fixed of the vehicle once in their lifetime. But what are the main responsibilities of diesel mechanics? Let's find out.
A diesel mechanic repairs all the broken parts of diesel vehicles, especially Engines.
To maintain the vehicle's optimal performance, owners get in touch with diesel mechanics to check the vehicle's performance and diagnose any flaws. 
Sometimes vehicles owners are not able to pinpoint the problem(s) that they're facing with the vehicle. In that case, a diesel mechanic has to inspect the whole vehicle in order to find out the possible errors.
Work condition of a Diesel Mechanic
A diesel mechanic mostly spends his day working under the roof with having well lighting, safety gears, and hundreds of tools because these are necessary to provide the utmost service. But the workplace gets pretty noisy at times when the workload is heavy.
And some Independent and company-employed diesel workers provide on-call services when the vehicle gets stuck on the road or in the garage. And in these scenarios, diesel mechanics have to work in the open air until they fix the vehicle or bring it into the workplace.
Is Working As Diesel mechanics Challenging?
Diesel mechanics jobs require lots of physical labor as they need to work with large parts of vehicles from cars, trucks, and school buses, and because of this, they have to lift and carry heavyweight tools and sometimes parts.
Due to this, a lot of work hazards happen every day in diesel mechanic workplaces, and some incidents are too deadly. But to lessen the work hazard and physical demand.
Nowadays, companies and self-employed mechanics are using forklifts to reduce manual labor, and they're well equipped with various Personal protective equipment such as,
Helmets with eye safety facility

Gloves

Chest, Elbow, Knee pads

Steel boots
Where Do Diesel Mechanics Work?
Almost every industry owns diesel-run vehicles, and many personal vehicles also come with diesel engines. The vehicle servicing industry is also booming with the number of the vehicle. But where can a diesel mechanic work? What are the options for him? 
A good career starter for a diesel mechanic is joining an automotive workshop because sometimes many workshops hire people with no prior experience.
Some construction firms own thousands of heavy diesel engine vehicles. And they need continuous maintenance. For this, they employ people to do the job. And if you have experience or training, you can secure a job in companies with a breeze.
There are a lot of local on-road shipping services available here in the United States. And the most prominent ones, like UPS, DHL, and Amazon, recruit hundreds of diesel mechanics every month.
I know you're wondering how come a diesel mechanic can work as a generator mechanic! Let me explain. Today a lot of buildings, hospitals, supermarket/mall. Corporate buildings need constant electric supplies.
So these firms employ mechanics to ensure that the diesel generators function properly and the electric supply remains uninterrupted.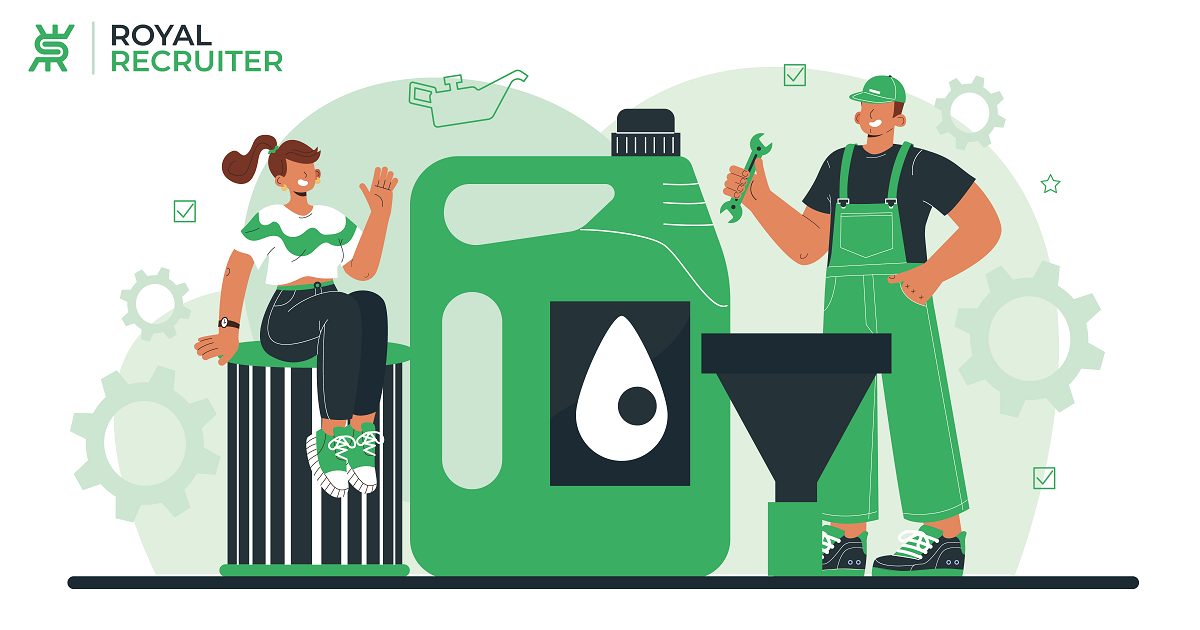 Requirements To Become A Diesel Mechanic
Considering starting your career with a Diesel Mechanic job? But not knowing anything about the prerequisites? Don't worry; Royal Recruiter will guide you through it; just keep your eyes rolling.
You must be at least 18 years old to become a diesel mechanic.
Businesses are more interested in candidates who have GED, high school diplomas, or other equivalent certificates.
Training and certification(s)
If someone has professional training or certification, they are more likely to be hired by companies. And the average cost for a training program or course is from $1000 to $5000 and lasts at least six months to several years.
Mandatory skill to become a diesel mechanic
If you want to get your hands dirty as a diesel mechanic, you'll need certain skills, and if you don't already have them, you'll need to work on them if you don't want to look back on your career with regret.
The hands of a diesel technician must move with flair! Why? Knowing how to work with tools and naming them is the first step in fixing most problems.
Communication is one of the must-haves for diesel mechanics as they've to explain problems to their customers or seniors.
Many car issues are now detected and fixed utilizing computer-guided programs. So you should have a basic understanding of how computers work.
Vast knowledge about diesel engines
You will surely know about engines but how many? As much as you can! But you should know about the most famous engines to enhance your skill.
Salary of Diesel Mechanics
Paycheck is something that can keep a man motivated and focused on work. And this devotion will undoubtedly be beneficial to one sooner or later in their professional life since the experience that can be gained via dedication is precious.
As we talked about experience, let's see what an experienced Diesel mechanic can earn.
An experienced Diesel Mechanic can earn up to $93,230 per year. But the income can even become SIX figures with degrees and experience.
But the average salary of diesel mechanics ranges from $35,600 to $85,440 a year. Although it may vary depending on the state in which you're seeking a job.
The demand for diesel Mechanics
We can say the need for diesel mechanics will rise along with the number of automobiles. Another point to mention is that there has never been a situation when the need for diesel technicians was low ever since the first diesel vehicle was manufactured. 
In other words, as long as the automobile industry exists, there will be mechanics, regardless of whether the vehicle is autonomous or not.
And the US Bureau of Labor Statistics has already estimated that work opportunities for diesel mechanics could increase by nearly 8% between 2020-2030. 
Even the Royal Recruiter also has hundreds of diesel mechanics job positions available. Visit our page to know more
Top Diesel Mechanic jobs near you