Are child care jobs a good career? Why consider career as a child care worker?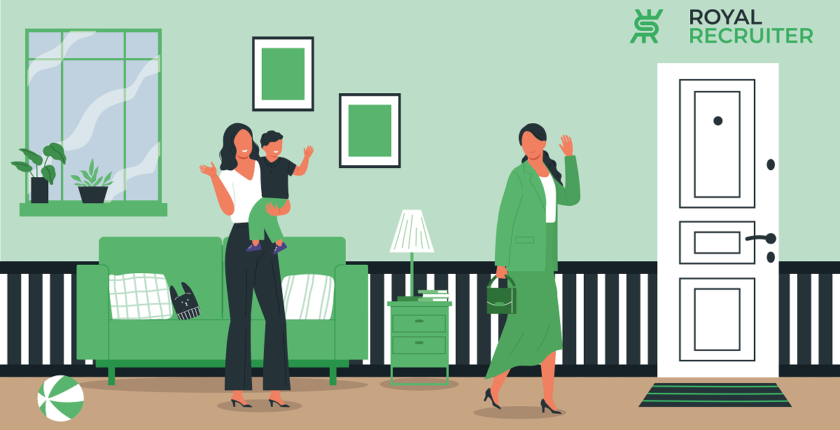 Are child care jobs a good career? Why consider career as a child care worker?
A child care worker's job is enjoyable. Child care jobs let you learn and teach at the same time. And the best aspect is you will spend the day with the children!
Being a childcare worker is an amazing career option nowadays. And with increasing career prospects, salary, benefits, the job, and responsibilities of a child care worker aren't the same as they used to be before! 
People who work in the child care industry also make a good amount of money, with a standard pay of about $36,000k per year and a number of other perks.
What is a child care job, and what do they do?
Child care providers are those who look after, especially juveniles and toddlers, when their parents aren't at home to look after them, and a childcare worker is also known as a daycare worker. 
Child care workers work in various workplaces; what are those? We will cover the job settings of child care workers shortly. Before that, let's know what a day in a child care jobs looks like and what the childcare workers do!
Making daily food plans and feeding the child
As a child care worker, one of your primary responsibilities is preparing foods and helping the children while eating. Sometimes you've to plan the meal order depending on the nutritional need of the child, but mostly their parents will help you with that.
Tracking child's health condition
You've to ensure that the child has enough meals that meet daily nutritional goals, sleep, and medicines(if they were prescribed any)
You'll spend most of your time with growing children, and it's very important to teach them to maintain good hygiene. Such as washing hands before and after eating, bathing, brushing. Etc
When growing up, kids learn from their family and surroundings, as a child care worker, you'll take on the role of family members to the young people, and you'll have to teach them how to interact and approach people appropriately.
Keeping records and informing parents
While being with the adolescents, you'll need to be conscious of any personal or health disparities between them since these differences are quite meaningful. If you do notice any changes, you must note them and discuss those with their parents.I think you have all the qualities mentioned above. It is time to find an appropriate wage for you. As the USA is a diverse country, salaries will be different as well. For this, you have to research a bit as the hourly payment varies from state to state. Let's find out.
How to get into childcare career?
Are you considering getting into the childcare sector but confused about the qualifications required? That's not a big deal. You have got us! we'll look into the most important qualifications you'll need to work in child care.
Child care is such a sector where you can start working without having any college degrees! Yes! That's true, and that's what makes this job flexible for everyone! 
If you've completed your high school diploma, you're all set to get on the boat! However, a degree will increase your chance to get promoted to higher positions briskly.
For some employers, certain certifications must be obtained by the candidates to meet the job requirements; a few of them are, First aid, Cardiopulmonary resuscitation (CPR), Child Development Associate (CDA) certification.
There are a lot of eminent companies, who don't want to recruit child care workers without former working experience in the relative field, but that's just a handful amount. Also, many employers will let you work for them in entry positions without any experience. 
Depending on you and your employers' location, you may have to possess a license before beginning work as a child care worker, as some local governments(it may vary from state to state) mandates child care workers to have a license, your employer will educate you with information on how to obtain one.
Companies want people who do not have any criminal activity records.
Why choose child care jobs as a career?
Why not!? Job opportunities in child care careers are booming as more and more parents are getting engaged with their professional life; due to this, either they put their children in childcare centers or are looking for child care workers to accompany their children while they are out at work.
And according to the U.S. BUREAU OF LABOR STATISTICS in 2020, there were approximately 992,400 jobs available for child care workers. And by 2030 it can rise up to 8%!
With education, experience flexibility, and career prospects, we don't see any reason for not choosing this career!
Where do child care workers work?
Owing to the demand, the number of child care providers is increasing faster than ever, and there are now a variety of workplaces that provide child care facilities.
Some of the work settings of child care workers are:
Child care Services

Hospital

Organizations (only those who provides

Childcare Assistance

)

Private household

Kindergartens
These are some common career options for child care workers, but you can be a self-employed child care worker if you want!
 Finally, if you are focused on this job, you can easily make an outstanding amount of money. Do your research first, take the proper certification and gather more experience. Indeed, you are going to earn more money than the other people. But, remember that this job is also tiresome. It would be excellent if you had a work-life balance to enjoy your time properly with family and friends. JTNDZGl2JTIwY2xhc3MlM0QlMjJ0ZXh0d2lkZ2V0JTIyJTNFJTBBJTIwJTIwJTIwJTNDZGl2JTIwY2xhc3MlM0QlMjJ3aWRnZXQtYm94JTIyJTIwc3R5bGUlM0QlMjJiYWNrZ3JvdW5kLWNvbG9yJTNBJTIwJTIzZTVlNWU1JTIyJTNFJTBBJTIwJTIwJTIwJTIwJTIwJTIwJTNDaDMlMjBzdHlsZSUzRCUyMnRleHQtYWxpZ24lM0ElMjBjZW50ZXIlM0IlMjIlM0VGaW5kJTIwY2hpbGQlMjBqb2JzJTIwYXQlMjBSb3lhbCUyMFJlY3J1aXRlciUzQyUyRmgzJTNFJTBBJTIwJTIwJTIwJTIwJTIwJTIwJTNDcCUyMHN0eWxlJTNEJTIydGV4dC1hbGlnbiUzQSUyMGNlbnRlciUzQiUyMiUzRSUzQ2ElMjBjbGFzcyUzRCUyMmJ1dHRvbiUyMHdpZGdldC1idG4lMjIlMjBocmVmJTNEJTIyaHR0cHMlM0ElMkYlMkZyb3lhbHJlY3J1aXRlci5jb20lMkZqb2JzJTJGJTIyJTNFJTNDaSUyMGNsYXNzJTNEJTIyZmElMjBmYS1zZWFyY2glMjIlMjBhcmlhLWhpZGRlbiUzRCUyMnRydWUlMjIlM0UlM0MlMkZpJTNFJTIwU2VhcmNoJTIwSm9icyUzQyUyRmElM0UlM0MlMkZwJTNFJTBBJTIwJTIwJTIwJTNDJTJGZGl2JTNFJTBBJTNDJTJGZGl2JTNF