Is Stocking Jobs a good career path?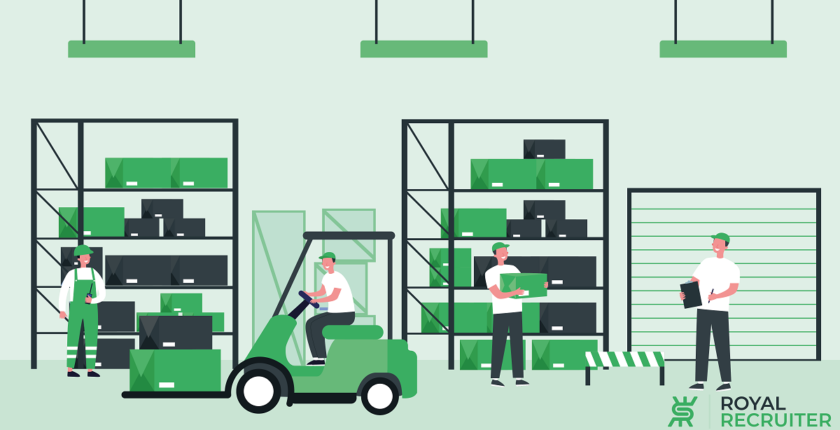 Stocking jobs is quite beneficial for those willing to get their first job. And career paths in stocking jobs are also increasing, so do the career options
As the number of wholesale, retail, and grocery stores continues to grow, stocking jobs are also increasing in tandem with them. And today, stocking clerks are playing a vital role in inventory and product management.
Because of job availability, you can easily find stocking jobs near you, and stocking jobs are one of the best career choices for both less and highly educated. WHY? You can join stocking jobs with a minimum education and advance further while being employed. Also, in stocking jobs, you can earn as much as $43,000 a year!
If you've got your mind attached to stocking jobs but don't know much about it, don't worry; keep on reading. This article will enlighten you about careers in stocking jobs, and you can decide independently Is Stocking jobs a good career path for you or not.
What does a person do in stocking jobs?
The word "STOCKING" gives us a hint about what stocking jobs could be, but in reality, stocking jobs are much more diverse than what we can imagine. The most common position in stocking jobs is known as a "STOCKER." Or "STOCK CLERK."
A shop clerk's everyday work-life consists of a variety of responsibilities, and the role of stockers in inventory, product, and shelf management is just as vital as supply chain management.
Now, what exactly do the STOCK CLERKS do, and what their core responsibilities are? Let's have a look at some:
A day of stock clerks starts by taking the products from vendors/manufacturers. They are in charge of ensuring that the quantity and quality of the supplied items are good.
After receiving the products, stock clerks unbox all the goods and store them according to their category in the inventory or storage room.
Another essential task of stock clerks in stocking jobs is to add tags, such as price and barcode labels. It helps to check out faster and makes it easier to track inventory.
Shelves and display management
In stocking jobs, this is the portion that gets the most attention. A stock clerk will make sure that all of the goods on the shelves are organized by category, so the consumer can reach and find them quickly, and shelves are restocked with products when they run out.I think you have all the qualities mentioned above. It is time to find an appropriate wage for you. As the USA is a diverse country, salaries will be different as well. For this, you have to research a bit as the hourly payment varies from state to state. Let's find out.
How stocking jobs help to build future careers
Stocking jobs gives you lots of opportunities to learn from a fast-paced industry, which will help you advance in your career and adapt to any work environment instantly. 
As a stocker or stocking clerk, you'll be working with all sectors related to supply chain management. Only a handful of careers gives this opportunity to learn from the vast industry.
Which will help you become an expert in every field, and you can climb the career ladder swiftly, with higher education and additional certificates.
Let's have a glance at what are the career advancements options of stockers/stocking clerks:
Senior stocker or stocking clerks.

Procurement officer

Lead stocker

Warehouse supervisor/manager

Inventory associate

Purchasing agent

Retail Cashier

Store manager.
Qualification to join stocking jobs
Stocking jobs don't require candidates to be graduates or doctorate holders; a high school diploma or equivalent is sufficient for entry-level positions in this industry. And, you don't have to be experienced either because most employers will provide on-the-job training to grasp the daily tasks.
However, if you want to progress faster in your career and increase your recruitment possibilities, you have to think about having higher education or certification in certain programs.
Which degrees and certifications may help you to get promoted?
Bachelor's Degree(s)
Bachelors in Logistics and Supply Chain Management 

Bachelors in

Business Administration

Bachelor of Science in Business Management (BSBM)
Certification(s)
Certification Billing and Coding Specialist (CBCS)

Certification in Production and Inventory Management (CPIM)

Certified Pricing Professional (CPP)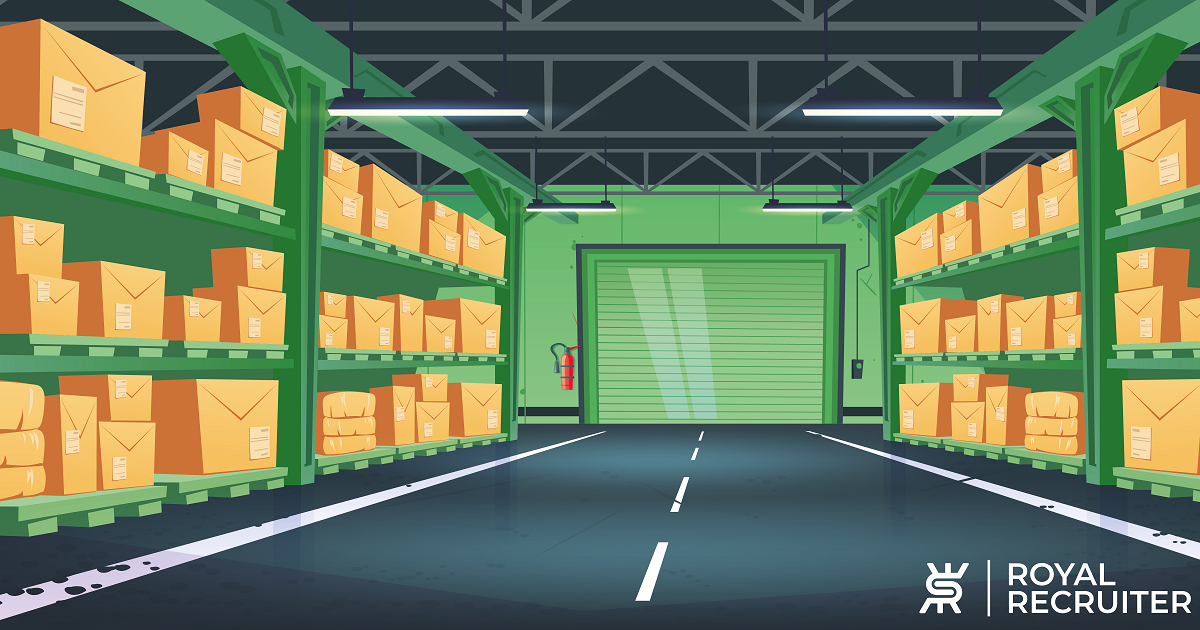 What are the sector that offers stocking jobs
In today's society, you can find stocking jobs almost everywhere! And the question "WHY?" may pop up in your mind. The answer is obvious, Stocking jobs are in high demand, in part because of the rise in the number of grocery and retail stores.
Want to know the name of a few industries that hire people for stocking jobs? Keep rolling your eyes to learn their names:
Costco

Walmart

Target

The Kroger Co.

Walgreens 

ALBERTSONS

PUBLIX SUPERMARKETS

H-E-B
Sometimes even after knowing the names doesn't guarantee that you'll get recruited by the employer. And if you're seeking a stocking job near you, look no further, Royal Recruiter can help you to get one easily, 
 Finally, if you are focused on this job, you can easily make an outstanding amount of money. Do your research first, take the proper certification and gather more experience. Indeed, you are going to earn more money than the other people. But, remember that this job is also tiresome. It would be excellent if you had a work-life balance to enjoy your time properly with family and friends.
How much does stocking jobs pay?
If you're a rookie, working as a stocker or stock clerk will earn you a median annual salary ranging from $30,000 to $35,000. But you won't get yourself hooked to this salary circle.
Your work experience can get you an average yearly salary of approximately $45,000. Nonetheless, after you finish your Bachelor's Degree, you may expect to earn between $59,000 to $80,000 per year because of your education and expertise!
Required Skills For Stocking Jobs
Stocking jobs are better known for being friendly to freshers. And it is also true that applications for entry-level positions are higher since freshers are the majority of the applicants. 
And for this reason, employers tend to get attracted by those applicants who have some skills.
Wondering what those skills are? Let us reveal a few:
Physical strength 

Multitask

Good at Communication 

Observant

Punctuality

hand and eye coordination

problem solver

tech-savvy 
After reading all the skills, does it sound like you're a good fit for stocking jobs? Start applying today with Royal Recruiter
Benefits of working as a Stocker
It may sound like we're exaggerating, but stocking jobs also offer immense perks to the employees, and some of these benefits are indeed gems for job seekers.
The benefits of being a stock clerk:
Full and part-time work opportunity

Third shift availability 

Health Insurance

Vision, Dental Insurance

Paid time off

Employment discounts

Referral bonus
Top Stocking jobs near you