Is investment managers a good career path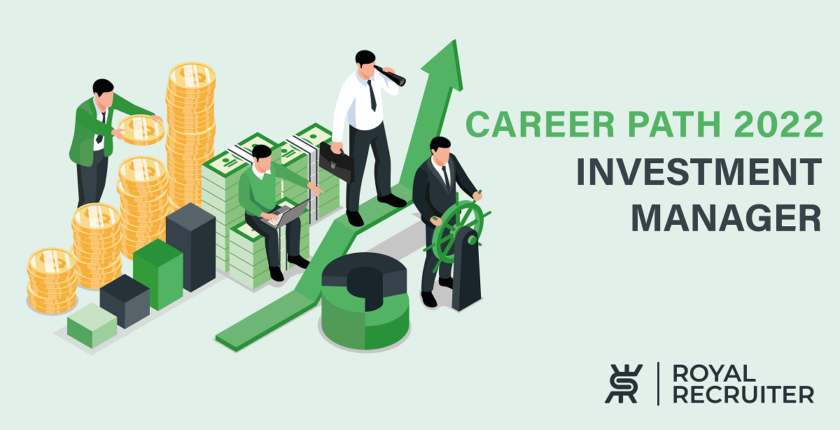 Investment managers job is skill-based; job pressure is high, but their paycheck is lucrative. Is investment managers' job a good career? Let's find out.
What are the requirements of becoming an investment manager?
Becoming an investment manager is challenging as it requires proper education, certification, experience, and additional skills. To be a well-decorated individual, you need to have an excellent command of the following skills.
Moreover, you need to have a bachelor's degree. And if you have a master's degree, you are well ahead of many candidates.
Besides having a Bachelor's in fields such as financial management or economics to start the career, you'll also need the credentials mentioned below.
Earning the FRM designation

Becoming a CFA Charter holder

Becoming a CAIA Charter holder

A master's degree in business management

A master's degree in administration
But this job is dynamic, and as an employee, you must be super keen when you continue this kind of job.
Again, five years of experience in the related area as an individual contributor. 1–3 years of supervisory experience may be required—extensive knowledge of the function and department processes are also the prerequisite of the investment managers' job.
How tough is an investment managers' job?
This job is full of pressure as you have to handle a lot of things strictly. The manager generally reviews investment strategy, seeks new opportunities, creates long-term investment strategy and manages the bank's investment portfolio.
And recommends changes in investments to manage risk and generate an acceptable rate of return. Being an Investment Manager measures and evaluates return on investment and trends that may impact clients financial portfolios.
Additionally, the Manager typically reports to a head of a unit/department. The Manager manages subordinate staff in the day-to-day performance of their jobs, Actual first-level manager. Ensures that project/department milestones/goals are met and adhering to approved budgets. He has full authority for personnel actions.
Why Should You Become an Investment Manager?
Here are some reasons why being an investment manager is a good career path.
Investment Managers have various choices.
Many job positions are available to investment managers. More than 650,00 financial managers' jobs are vacant in the U.S. in 2022. Appointments are available in insurance companies, brokerage firms, banks, and credit unions. You can be a portfolio manager, financial analyst, fund manager, hedge fund manager, alternative investment analyst, stockbroker, risk analyst, and many more jobs.
Investment Management Is exciting. 
Investment managers advise people and companies about the right treatment of their money. That means when you handle a client, you have to work differently every time. Your clients will be different, so will their tastes and requirements be. Your days will be exciting as you will be dealing with the people and their investments. You have to be updated every time as the factors determining the profit and loss also vary from time to time. You will have very little time to be bored.
Investment Managers' job requires Creativity and Innovativeness. 
Investment managers' job is creative as you need to tailor every portfolio. Every portfolio must be different and unique, which means you're innovating a newer trend every day. Your solutions to every problem must be diverse as businesses, equations, calculations, figures, and numbers will be completely extraordinary and fit every new client's needs, passions, and beliefs. To sum up, this job is extracurricular and rewarding. You will grow when your client's capital and business gallop.
Investment Management is pleasing. 
When you solve problems and help your clients make money, you are satisfied. It's a kind of discovery for you like your decision, research, and detective tendency are paying you back. With the advancement of your experience and positions, you move towards your safety.
What do you want more from your life? Yes, you may be mistaken sometimes, and people don't do everything perfectly, but in the end, the winners are those who try and correct their errors.
Potential To Earn Six Figures!
Another best reason for considering a career as an investment manager is the earning opportunity. No matter which company or sector you work in as an investment manager.
With your skill and experience, you can easily make it to the six figures salary club even within three to five years!
Six Certificates That Will Help You Grow Quickly
There are a few certification programs that will help you to gain more skills and become deft at financial management, as the career of an investment manager is all about skill and experience.
Six good to have certifications for investment management career:
Chartered Financial Analyst (CFA)

Chartered Alternative Investment Analyst (CAIA)

Certified Financial Planner (CFP)

Certified Public Accountant (CPA)

Certified Management Accountant (CMA)

Certified Application Counselor (CAC)
How to manage an investment manager's job easily? 
There are a lot of candidates looking for the right job across the US. If you want to be recruited by the right organization, you must know how to present yourself to those organizations.
In this case, Royal recruiter is an ideal platform working one on one basis. They will tailor your needs and match you with the financial companies so that your chance of getting the job of investment manager will be very high.
Royal recruiter is a platform where the professionals work effectively by superseding the machines(robots) and creating a completely new look of your domain. Remember, from profile opening to getting a job with the help of a Royal recruiter is 100% free.
Frequently Asked Questions
Is It Mandatory To Have A Certification For Investment Managers' Role?
No, job seekers don't need certifications to get a job in investment manager. However, it also depends on the companies; many companies prefer candidates applying for the role to have certifications, even many companies demand more than one certification!
So keep an eye out while going through the job description to determine whether you'll require certifications.
Can I Get A Job Without A Bachelor's Degree?
Unfortunately, to secure a job as an investment manager, you must have to have at least a bachelor's degree. This is the minimum educational qualification for this role, but the higher your degree, the better the chances are!
Can I Get A Investment Manager Job Without Experience?
Yes, you can get entry level jobs. But having prior working experience and knowledge is necessary for mid and high level jobs.
Because none can carry out the duties of an investment manager efficiently, which is why there's no option for freshers to get this role.
Which Degree Has The Most Value In Investment Manager Positions?
Several degrees are best for this role, and according to many job openings, most industry-leading investment managers have a degree in statistics, economics, mathematics, accounting, finance, or business management.
How Many Years Of Working Experience Required For Investment Management Role?
It varies greatly from employer to employer, but based on our job database, most employers/companies look for candidates with three to ten years of working experience.
Will My Working Experience Impact My Salary?
Definitely! The more experience you have, the better prospect you've of earning more salary. For example, if you have four years of working experience, you may get an annual salary between $71,000 to $85,000.
But if you've more than five years of working experience, your median annual salary could range between $90,000 to $124,000+
Top Investment Manager jobs near you