Is Construction A Good Career Path?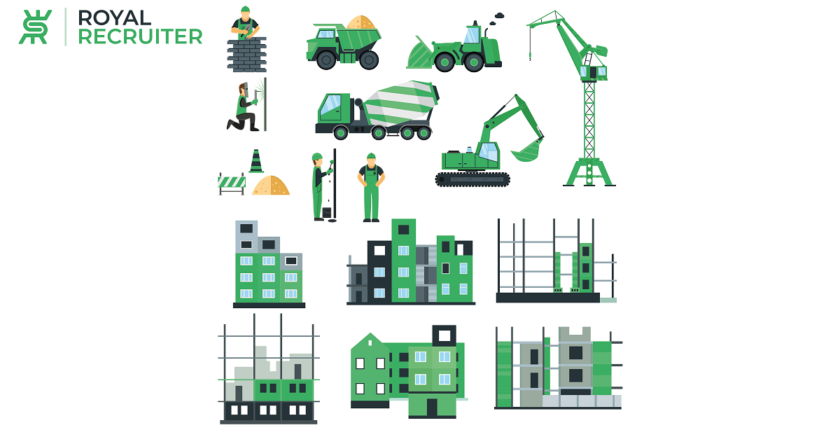 The construction industry is growing expeditiously. Millions of people work in this industry and have many job opportunities, but is construction a good job?
Yes, construction is a good job if you're looking for a career with a good salary and a great future because the construction industry is a country's lifeline, as a country's development fully depends on construction. This is a multifaceted industry, due to which you can easily find construction jobs wherever you go.
This article will answer why construction is a good job, what jobs are available in this industry, the qualifications to get a job, etc. 
What Is the Construction Industry?
As the name suggests, it's an industry whose sole duty is to build and construct different types of new infrastructures. This industry is massive, and as a big industry, the construction industry is divided into many types.
The most common construction fields are:
Construction workers in the home building industry are responsible for building new homes and skyscrapers. This is also referred to as the Real estate development industry. 
Bridge or Mega Construction 
Bridge or mega construction is where construction workers build large infrastructures, mainly bridges, flyovers, expressways, tunnels, airports, etc. Most of the mega constructions are done by government or government-authorized companies. 
Building new roads or repairing the existing ones are known as road construction. This industry employs a large number of workers because roads are always in need of maintenance.
What Are The Responsibilities Of Construction Workers
The responsibilities of construction workers vary depending on their working industry and position. For example, if you work in road construction, your responsibility will be to clean the roads and fill the potholes. 
To know more about the job responsibilities of certain construction industries, visit our job search page. 
What Are Job Position In Construction Field
Each operation on the construction site requires a team of workers. That's why there are many jobs available in the construction field. Let's see some of the blue and white collar job positions that are available in the construction industry.  
Easy to get construction field job positions are:
Blue-Collar:  
One of the most common positions in all construction jobs is general labor. They do a variety of work, such as unloading materials, operating construction equipment, and assisting other workers.  
Every construction site uses equipment/vehicles like bulldozers, crane, dump trucks, and roller machines. The duties of heavy equipment operators are to drive and maintain these vehicles. 
These professionals work in homebuilding and mega construction sites as these two construction sectors use iron and metal the most. A welder joins and repairs metal parts. 
They are responsible for designing and installing new electric lines on construction sites; electricians work in all three construction fields that we mentioned. 
Plumbers are required to fit home and other facilities' water and drainage systems. Most plumbers work in the homebuilding or real estate development sector.
White-Collar
 Architectures are those who design and plan the structure of infrastructures. They turn the idea into reality. 
A project manager looks after all the operations within a construction site and makes sure that the workers are maintaining quality and that the projects can be handed over on time.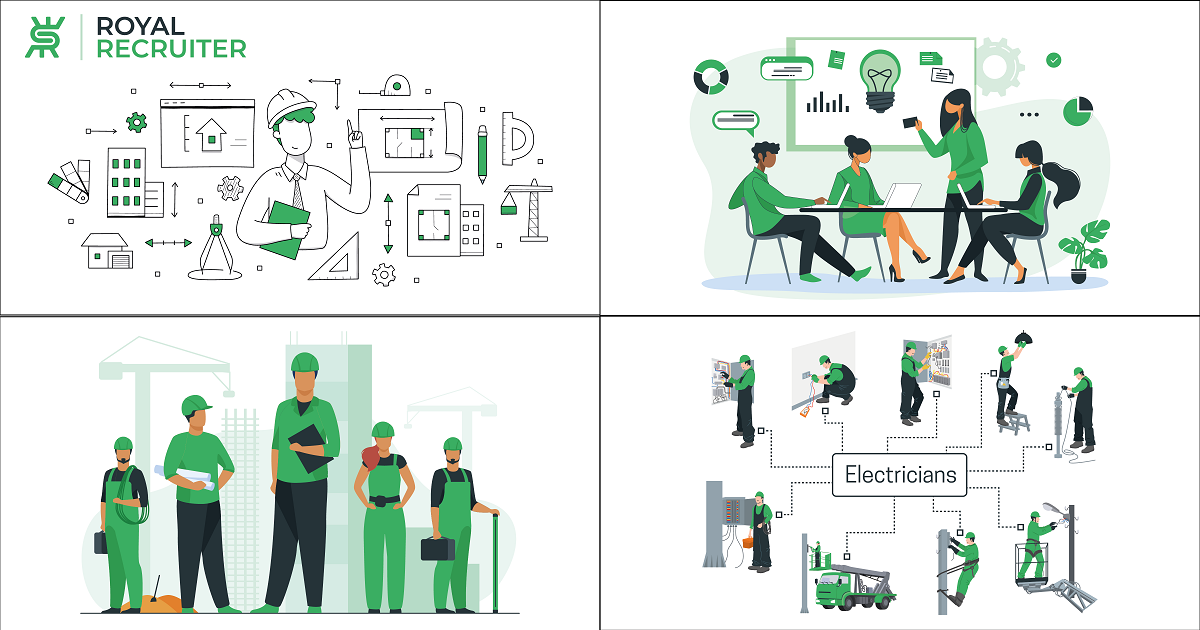 How Much Do Construction Workers Make?
We all know that the construction field pays well to its workers. Whether you do a blue-collar or white-collar job, you'll earn the appropriate amount of money as a construction worker. 
So, how much do construction workers make? On average blue-collar construction workers make between $35,000 to $66,000 a year. Additionally, white-collar construction workers make between $50,000 to more than $100,000 (six figures). 
Moreover, location has a great impact on construction workers' salaries as there are a few states that are paying the highest in terms of minimum wage. Those states are New York, California, Washington, Illinois, Nevada, and Texas. 
Requirements To Become A Construction Worker
As this industry offers both blue and white-collar jobs, construction workers' requirements change based on job positions. 
Requirements to work in the construction field: 
There is no educational limit for blue-collar construction workers. Anyone from any education level is eligible to work in this industry. However, many construction employers prefer graduating with a high school diploma or similar education.
For white-collar construction jobs, the minimum education requirement is a bachelor's degree in relevant subjects.  
Construction work is hard to deal with if you don't have any previous work experience. For this, when hiring freshers, companies give priority to those who have completed vocational or trade school programs/training. 
Is Construction A Good Career Path?
Yes, a career in construction is rewarding as you can earn high salaries with minimal qualifications, and this is one of the most stable and secure careers in the USA.
Can Blue Collar Construction Workers Get Promoted To Higher Roles?
Blue-collar construction workers can get promoted to supervisor or in charge positions with two or more years of working experience, and with higher education, they can secure white-collar or managerial positions. 
Are Construction Jobs Difficult?
Yes, every construction job is difficult for various reasons, especially the blue-collar ones, because most of the duties of construction workers require them to lift weights and work in awkward/unpleasant positions.  
But after working for a week or two, you'll adjust to your chores and don't even feel like the job is difficult, and as you earn the highest minimum hourly wage as a construction worker, we'd say even with the difficulties, this career is worth it.
Mandatory Skill Of Construction Workers
Skills in the construction industry play the same role as education and experience, as almost all construction job roles' performance relies on skills. 
Mandatory skills that construction workers need to have: 
Being physically fit is the first and foremost skill in order to start your career as a construction worker. Because having to lift heavy objects and standing for a long time is part of the job.
In the construction field, you'll work with a group of people to complete the tasks on time. That's why you should have the skill to work with others.
At times, construction work can be both mentally and physically stressful, and you can't lose your temper while undergoing a stressful situation. Relaxation skill is necessary to stay calm in any situation. 
Top Construction jobs near you