How Much Do Cement Truck Drivers Make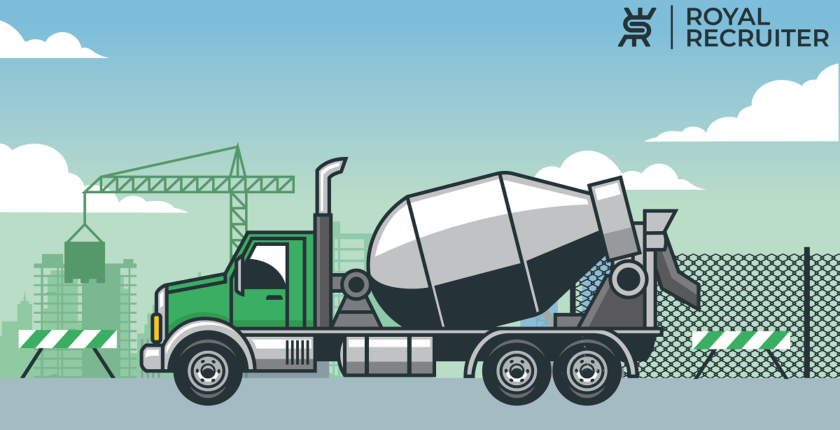 How Much Do Cement Truck Drivers Make? A cement truck driver can make more than $70,000 a year. Know more about how the career of cement truck drivers looks like
As of November 2022, the average salary of concrete mixer truck drivers is from $42,000 to $58.000 annually, and hourly wage ranges from $18 to $24.50.
A cement truck driver is one of the most integral professionals in all kinds of construction fields. This career path is a promising one because of job opportunities and salary. 
Let's know in detail how much do cement truck drivers make, how to become a cement truck driver, and the career advancement opportunities. 
How Much Do The Cement Truck Drivers Make?
The average annual salary for a Cement Truck Driver in the United States is $44,295 yearly.
If you're a Full-time cement truck driver or have been in the cement trucking industry for more than three years, you can expect more than $70,000 annually.
And the average earnings of rookie and mid-experience cement truck drivers range between $35,000 to $60,000 a year. 
Who Are Cement Truck Drivers?
There are a few particular models of trucks with an attached rotating tank or drum known as Cement or concrete trucks. Truck drivers who operate these types of trucks are known as cement truck drivers. 
Truckers who work for cement companies rarely drive other kinds of trucks, such as semis, tractor-trailers, or flatbeds.
What Does A Cement Truck Driver Do?
Many truck drivers who have never been in the cement truck driving profession think that this is a challenging profession as you've to deal with Cement and work on construction sites. 
But the job duties of a cement truck driver depict the complete opposite. Find out what a cement truck driver does. 
You'll load and unload the cement or concrete mixer on the cement truck. No, you don't need to do all that manually. Most processes in cement/concrete mixer trucks are automated; all you'll have to do is control them.
Driving Cement to construction sites
You'll safely drive the ready-made cement or concrete mix to the construction sites and control the spinning of the cement tank at a certain speed to prevent concrete from being segregated.
Pre and post-trip inspections
To avoid vehicle malfunctions while transporting cement/concrete mix, you'll have to perform pre and post-trip inspections daily. 
cement splashes on cement truck bodies can cause damage and make them look grubby, which is why cement truck drivers need to wash their trucks on a regular or weekly basis.
Keeping the record of miles driven in a working day is important for all truck drivers. Companies and owner-operators keep mileage logs because it helps them reduce tax payments.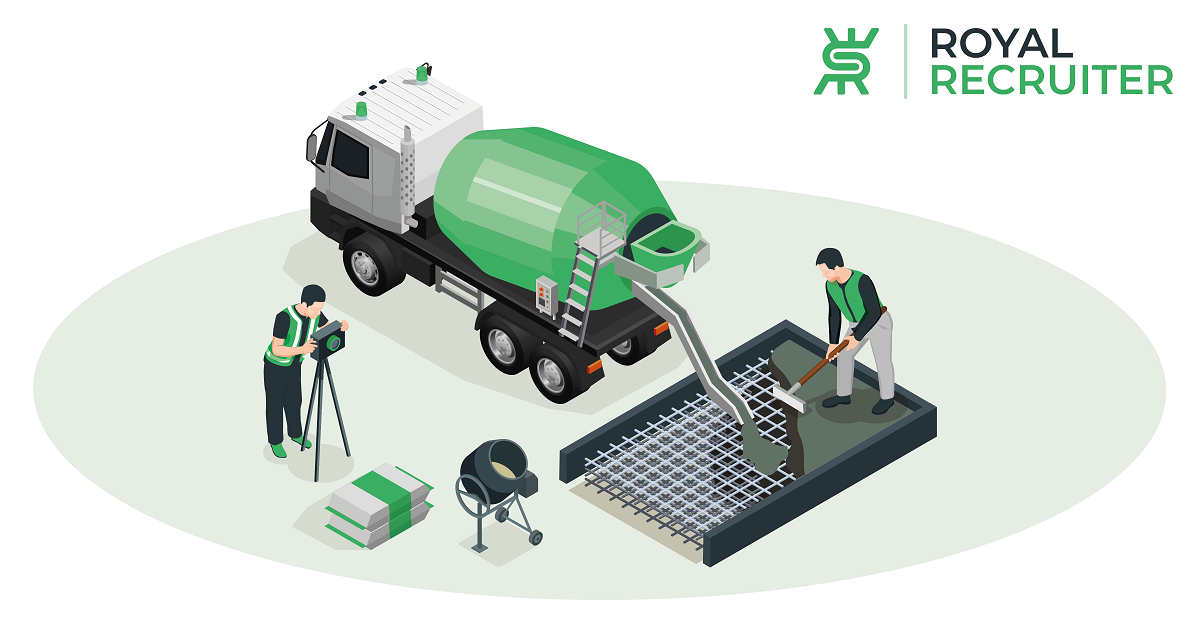 Where Does A Cement Truck Driver Work?
Like truck drivers, a cement truck driver can also work in a variety of industries because many companies need cement truck drivers for cement delivery. 
Employment opportunities for Cement truck drivers: 
Construction companies have a cement truck fleet to transport the cement mix from their plants to the work site. A cement truck driver works mainly in homebuilding and infrastructure construction 
The services of a ready mix company are limited to the preparation of cement or concrete mix. They don't do construction work. Their main business is delivering ready mix cement/concrete mix to construction firms.
How To Become A Cement Truck Driver?
Those willing to become cement truck drivers must have a set of qualifications. You'll find these requirements in all job postings.
Commercial Driving License
You'll require a commercial driving license in order to drive a cement/concrete mixer truck. You can drive a cement truck with class A and B commercial driving licenses. 
But it's great to have class A commercial driving license because you can carry more loads, and this CDL class's demand is also high. 
The majority of companies require cement truck drivers to be at least 21 years old. The employment chances are slim for those under 21 years of age.
Is It Possible To Become A Cement Truck Driver Without Experience?
The answer is no if you're fully fresher or don't have any previous working experience in other sorts of truck driving. Based on jobs on our website and others, employers don't hire freshers or people with no experience for cement truck driving roles. 
You must have truck driving experience of a minimum of one to three years to be eligible to drive a cement truck.
Educational Qualification Of Cement Truck Drivers
The minimum educational qualification for cement truck driving jobs is to graduate with a high school diploma or similar education level. Some employers might want a college degree or vocational training certificates. 
Is Cement Truck Driving Dangerous?
Every truck driving job includes work hazards and injuries. But cement truck driving isn't as dangerous as you might think. While you drive a cement truck, you'll need to follow all the safety precautions, which reduces the chance of injury.
However, it is important to note that being a cement truck driver is a bit dangerous since, most of the time, you will be working on construction sites with heavy machinery where injuries can occur.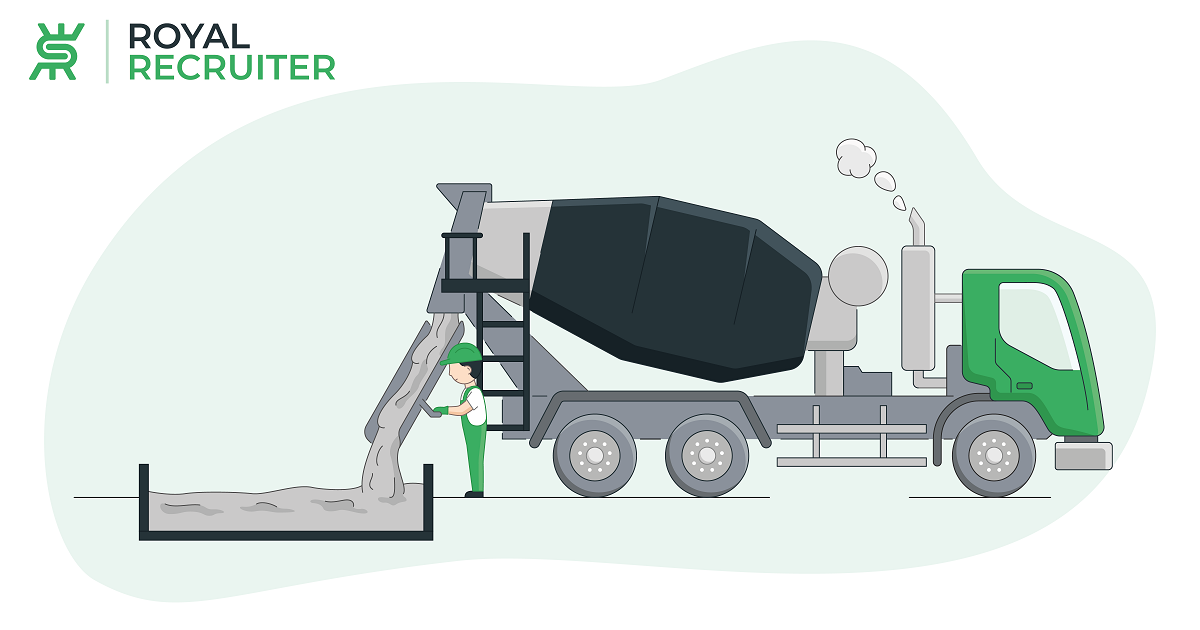 Why Should I Consider Cement Truck Driving As My Career?
There are many reasons why you should consider cement truck driving as your career. First of all, the construction industry is growing significantly, and they will always need cement truck drivers for a variety of purposes. 
Don't want to work for others? The second option is to start your own owner-operator company, where you will drive your own cement truck.
There is another option for those who no longer want to drive cement trucks. You can drive other trucks in those categories with your class A or B commercial driving license. 
Best State For Cement Truck Drivers
The salary range can be higher in certain areas due to job demand and other factors. Although you'll earn a good median salary as a cement truck driver in the USA, but if you live in the state mentioned below, you can expect to be among the top earners. 
California

New York

Washington

Florida

North Carolina
Top Cement Truck Driver jobs near you