How To Write A Cover Letter For Job Applications
A cover letter is a great tool to show your interest in a hiring manager or company. Learn how to write a cover letter that will catch employers' attention.  
There are a few tricks to writing an awesome cover letter that can help you land a job! Yes, because many companies consider a cover letter to be nearly as important as a resume. 
However, many job seekers, even professionals who are already working, don't know the proper tricks/guidelines to write a cover letter. 
In this article, we're going to unveil some of the best tricks & courses to write the best cover letters. 
What Is A Cover Letter?
So, what is a cover letter? In short, a cover letter is a formal letter that illustrates your interest and why you're a perfect candidate for the role. Many employers require job applicants to include a cover letter with their applications/resumes.
Why Is Cover Letter Important?
There are a few reasons why writing a cover letter is important. First of all, when applying for jobs only with a resume, the employers only get to know briefly about your achievements, skills, and qualifications. 
On the other hand, a cover letter has detailed information about your achievements, skills, and explanations of why you're a fit for the job position.  
So, a cover letter plays a vital role in convincing hiring managers as they can understand your capabilities and motives.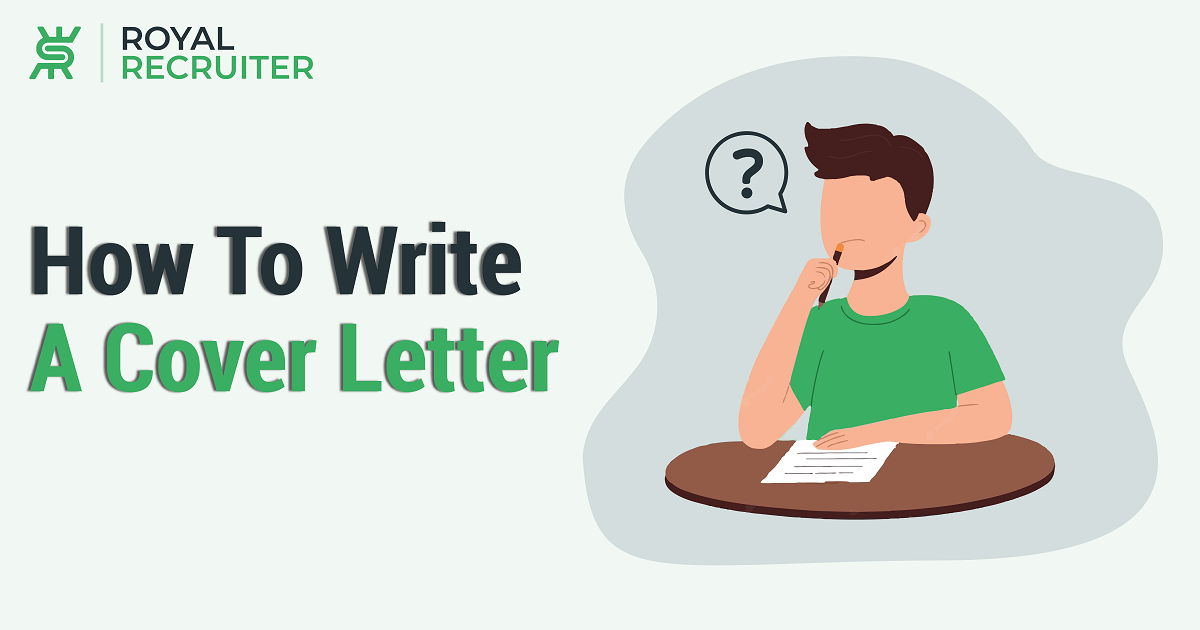 How To Write A Cover Letter 
Writing a cover letter is a hard roe to toe for lots of people out there; as a result, many professionals and job seekers end up sending poor quality or bad cover letters. 
To help you write a better cover letter, we've split the cover letter into different sections, and below, we'll discuss what to keep in which sections! Let's see how to write a cover letter for any job post! 
Though format isn't a section of a cover letter, but this is an essential part of cover letter writing because employers/recruiters may skip your cover letter (even resume) if the formatting of your cover letter isn't reader-friendly. 
So keep in mind to select a format that is neat and concise.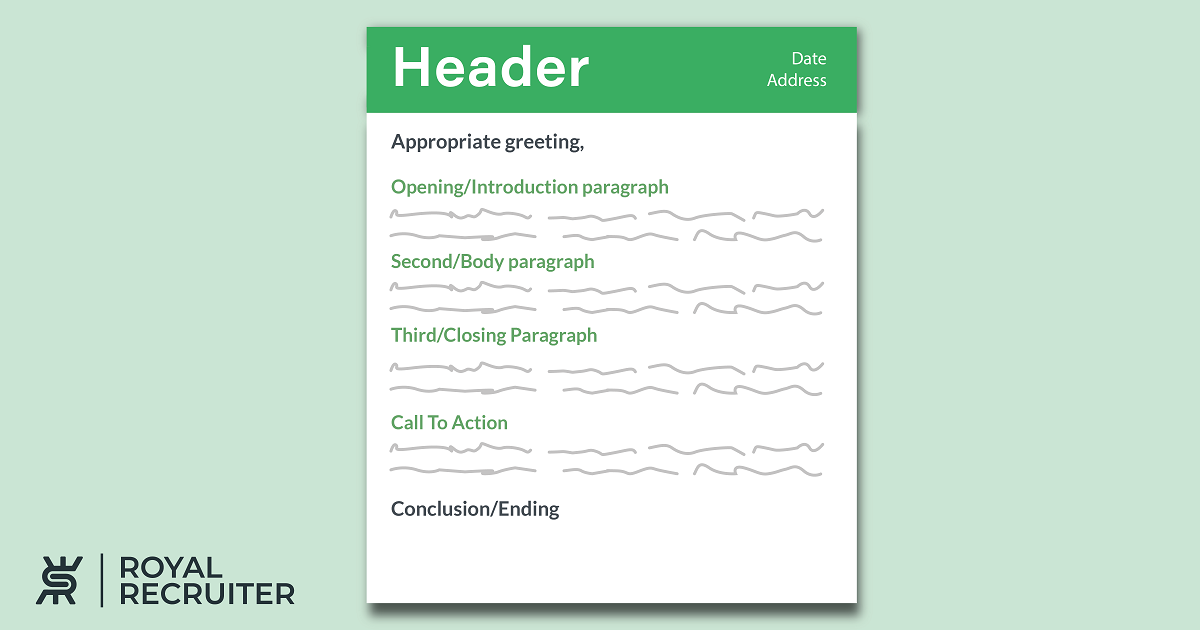 The first thing on a cover letter should be the header. Writing a header is easy, as it's almost similar to writing resumes, except that you've to add a few extra sentences/portions such as the date of submission of the cover letter and the location/address of the employer/company (with your name and contact information).
Right after the header, before anything else, you should greet the recipient. avoid using informal greetings like "Hi" or "Hello." Try to start using "Dear"; it's more professional and appropriate. 
How should you mention the recipient in the greeting section? There are two scenarios when it comes to mentioning the recipient. First, you know who's receiving the cover letter/mail, then address his or her name, for example, "Dear Mr. James or Ms. Mary." 
And if you're not aware of the receiver, you can say, "Dear hiring manager/ Dear Sir or Madam."
After greeting, the main part begins, which is paragraphs. A standard cover letter usually includes three short paragraphs: opening/introduction, body/second, and closing/finishing paragraph. 
Let's summarily see how and what to write in each paragraph. 
Opening/Introduction paragraph
In this part, you'll describe the role you're applying for (i.e., job title), why you're interested in it (both position and company), and what makes you the best candidate. 
Try to keep the opening/introduction para simple and straightforward so that it'll grab the attention of the reader(s) quickly. 
You'll use the second/body paragraph to tell the reader about your previous achievements, skills, working background, field of specialization, and projects. 
This part gives the hiring manager(s) the sense of whether you're a worthy candidate or not. 
This is the last paragraph of a cover letter, and in this paragraph, you'll explain how you can implement your previous expertise in the role you're applying for and why you'll be a good resource for the company.
You can also shed some light on how you'll be able to do something beneficial for the company. 
As you're done with your cover letter, it's time to end your cover letter. How will you do that? Simply thank the reader for going through the letter, add anything you've missed, and a sentence to call the hiring manager(s) for some actions.
A few good examples of call to action are: "Reach me out for further discussion," "I look forward to hearing from you," and "Please let me know if you have any questions."
The conclusion/ending of your cover letter should also be formal as your greetings, so instead of saying goodbye or seeing you later, you can see two of the most widely used phrases, "Best Regards" or "Sincerely.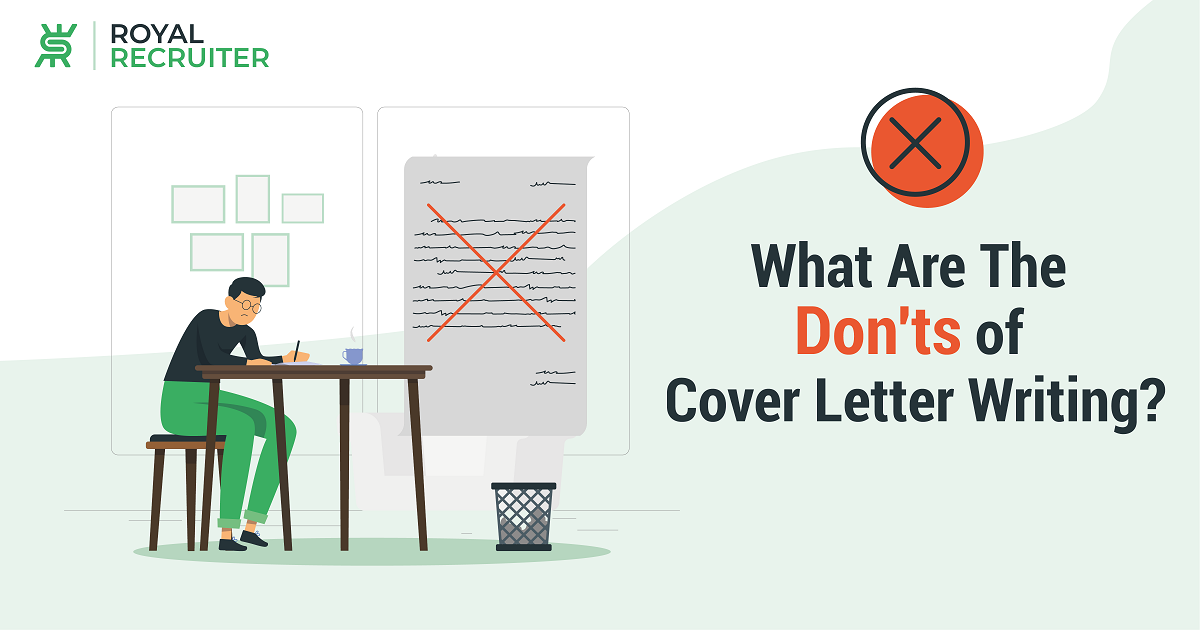 What Are The Don'ts Of Cover Letter Writing?
While writing a cover letter, people make a bunch of common mistakes, which shouldn't be done because these problems give the employers/hiring managers poor first impressions. 
The don'ts of cover letting writing are: 
Keep in mind that you're writing a cover letter, not a wedding invitation letter, so avert from using any types of fancy or curly fonts from heading to closing. 
You can use minimal visuals/graphics on your cover letter, but don't fill it up entirely. Also, don't use pictures in the cover letter, as it isn't necessary.
Grammar mistakes are one of the silliest mistakes, but can have a great impact on your career, whether it's a resume or cover letter, 
Cover everything within one page; if your cover letter crosses one page, rewrite and wrap it in one page. 
Most of the time, spelling errors go unnoticed. It also can impact your application negatively, so when you're done writing your cover letter, proofread it more than once. 
Urgently Hiring Customer Service Work From Home Jobs at Chittagong, Chittagong
Best Cover Letter Writing Course
Although our expert recruiters have given you all the tricks and tips about cover letter writing, but if you consider learning through watching tutorials, the course below will be perfect for you. 
Write An Effective Resume And Cover Letter In An Hour
The main benefit of taking this course is that you can learn about both resume &  cover letter writing and how to search for jobs!