Help Desk Technician Jobs Salary And Requirement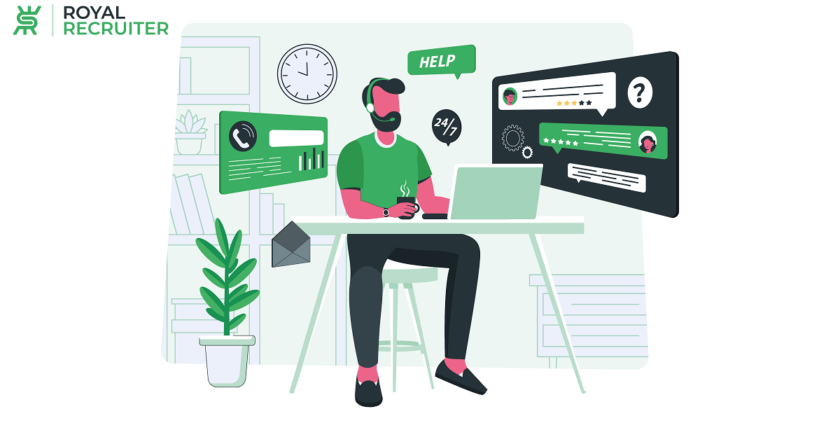 With the increasing technology usage, problems are also arising. Help desk technician jobs are for those who are good at IT and can solve any technical issue
Information technology has become a part of our daily life every day. We use a variety of technology for personal and work purposes, and while using those technologies, we encounter various problems.
The professionals who help people solve or troubleshoot technological problems are help desk technicians. This article is for you if you're good at technology and looking for an IT technician job. We'll discuss topics such as help desk technicians' jobs, requirements for these positions, etc. 
Who Are Help Desk Technicians 
Information technology professionals who provide assistance to people and corporations to solve any technology issue over the phone or other methods are known as help desk technicians. 
How Does Help Desk Technicians Offer Service?
The role of a help desk technician is more like a customer service representative, but they provide service in the information technology field. All help desk technicians offer IT services in four different ways, which are:
Help desk technicians keep the customer on call and instruct them on what to do. 
When you provide IT support to customers by exchanging emails is known as email support. 
Clients can chat live with live chat support help desk technicians and be guided to resolve their own problems. 
Remote support allows help desk technicians to access clients' computers to solve problems. Most people these days prefer this method because it does not require any work on their part.  
What Are The Responsibilities Of Help Desk Technicians
Help desk technicians have abounding duties. These professionals' responsibilities are almost the same regardless of work settings.
The responsibilities of help desk technicians are: 
A help desk technician's most common duty is troubleshooting software and hardware of customers' personal computers. One example of troubleshooting is helping clients whose audio has stopped working on their devices.
Installing or repairing software
Many clients face problems while trying to install new software or with the existing one on their devices. Help desk technicians remotely guide them to install and repair software such as operating systems and office suites. 
You'll also need to configure computers by adding new components like ram, hard disk, or graphics card.
You'll build new devices for personal and office usage per clients' requirements. 
In addition to these, a help desk technician keeps records of provided service, follows up with customers, and gets customer feedback on the service.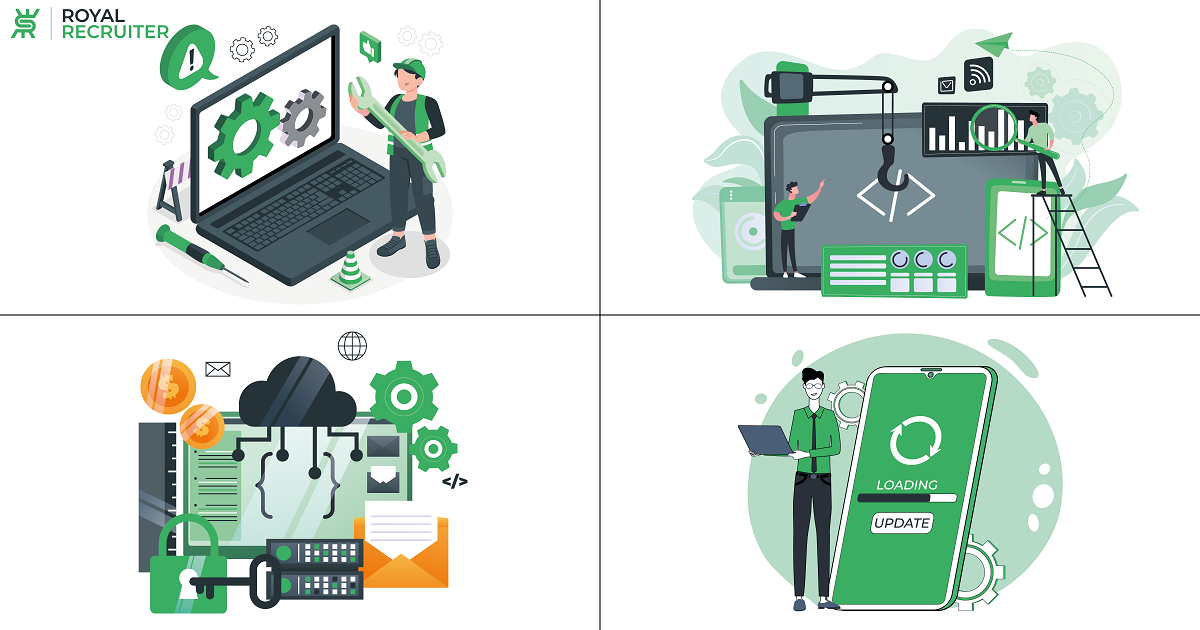 Do help desk technicians Provide In-Person Service? 
It depends on employers. You'll find two types of employers while searching for help desk technicians jobs: 
An in-house help desk technician's job is where the technicians provide support to customers from their office, and they don't have any in-person meet or interaction with the people they provide services to.  
As an in-person IT technician, you'll visit the offices and homes of your clients to solve the problems by being present physically. 
Is Coding Knowledge Required For Help Desk Technicians' Job?
As per the job openings on our website, it's not mandatory to have coding knowledge/experience for IT technicians' jobs because IT technicians' duties aren't related to coding or programming. 
Help Desk Technician Requirements
In order to land a job or be qualified as an IT technician, you should have some vital requirements. 
Must have qualifications of help desk technicians: 
Companies that hire IT technicians mostly pick candidates who have graduated with a computer science or information technology background. All employers accept both associate's and bachelor's degrees. 
Also, many employers recruit candidates who graduated from high school and college with adequate knowledge of information technology. 
Certifications play an important role in help desk technicians' jobs, especially for freshers who didn't attend university. CompTIA A+, Computer Service Technician (CST), ITIL Foundation, Microsoft Certified Desktop Support Technician and technology specialist are some of the best certifications. 
Can Freshers Get Help Desk Technicians Job?
Yes, this industry also hires a good number of freshers, but to secure a position for yourself, you should have ample knowledge of how information technology works and the capability to perform the most common duties. 
We suggest freshers join an apprenticeship first because they might have difficulty getting a full-time job. After you finish an apprenticeship, you could be offered a job by the organization, or you will gain valuable job experience that will help you land a full-time position. 
Benefit Of Working In This Field
As we all know, the information technology industry is massive, and there are many new job roles being created every day. Working in this field will bring you many opportunities, and you can easily switch careers.
How Much Do Help Desk Technicians Make? 
The average Help Desk Technician salary in the United States is between $37,000 to $49,000 per year as of 2022. However, with skill and experience, you can elevate your salary range from $55,000 to $66,000!
Is IT/Help Desk Technician A Good Career?
Yes, the IT/help desk technician is an amazing career if you're tech-savvy and want to explore the vast information technology sector. Additionally, job prospects are increasing because of technological adoption.
The U.S. bureau of labor statistics data shows that more than 70,000 new jobs will be available in this sector, and by 2030, more than a million people will work as IT/help desk technicians.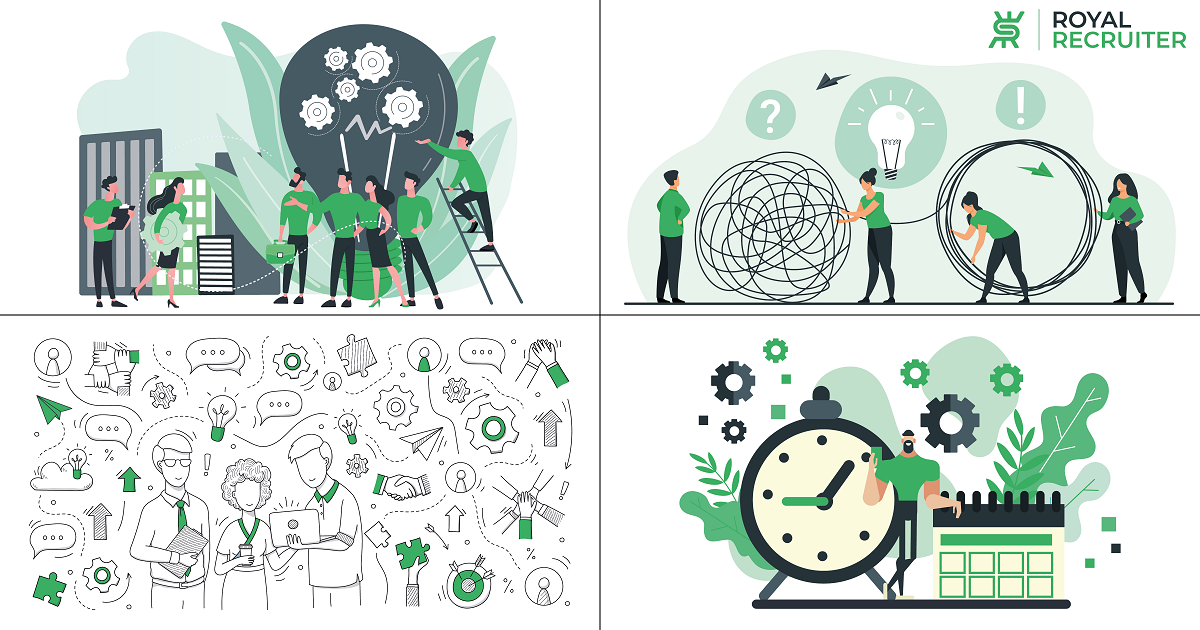 Skills Of Help Desk Technicians
Whether you're experienced or a newbie, you must have a set of skills to get a job as a help desk technician. Let's see the skills of a good help desk technician:
New technologies are constantly being invented, and technology is always changing; that's why you should always have a passion for learning and adjusting to up-to-date technology. 
As you'll provide technical service over the phone or in person, you'll need to communicate well to help clients solve and understand problems. 
To find solutions to problems easily, problem-solving skills are essential. It allows you to come up with different types of solutions. 
The IT technicians must finish their assigned tasks on time and provide services to a certain number of customers on a daily basis, which is possible when there is good time management. 
Top Help Desk Technician jobs near you