Patient Care Coordinator Jobs: What Do They Do And How To Become One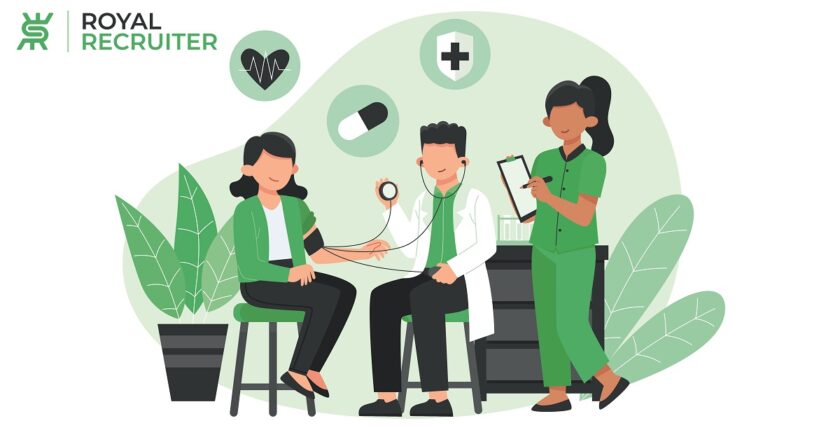 In a Patient Care Coordinator Job, you'll be responsible for executing many tasks, which helps patients get the best service, and healthcare professionals can deliver Care uninterruptedly.
If you love helping people and want to establish a career in the healthcare industry without being a nurse or other medical personnel, then working as a patient care coordinator will be the best choice, 
The responsibilities of a patient care coordinator are not as complicated as those of the other healthcare professionals, such as nurses and patient care assistants. Also, you can start your career as a patient care coordinator with secondary or post-secondary education and earn an average salary of $66,000 yearly. 
So without wasting much, let's discover the career path of a patient care coordinator and what it comprises. 
Who Is A Patient Care Coordinator, And What Do They Do?
professionals who coordinates a patient's treatment plan and ultimately manages the patient's care is called patient care coordinator. They provide assessments, plans, and advocacy for the health of the patient. With the help of patient care coordinators, healthcare professionals can provide the utmost services to patients and get the service they desire and deserve. 
 So what are the responsibilities of a patient care coordinator?
Taking appointments and rescheduling is one of the primary duties of patient care coordinators. And to do this, you'll have to constantly receive phone calls and check emails. 
Every care facility handles a large patient flow every day, and as a patient care coordinator, you'll have to plan the patient visit, such as Creating data on which departments the patient will visit and at what time.
The most vital duty of a patient care coordinator is to document patients' personal information and visiting times of all incoming and outgoing patients.  
Plan Healthcare Workers Schedule
You'll also have to make the daily work schedule and routine of other healthcare including staff, doctors, and nurses to accomplish their daily duty in the right way. 
Medical Billing And Other Paperwork
The patient care coordinator also prepares medical billing for patients, helps patients fill up forms, and makes discharge letters. 
Monitoring Patients Healthcare 
Patient care coordinators visit every patient to ensure that they get proper service and Care from the care facility. 
These are the most common duties you'll need to do as a patient care coordinator, but there are other tasks like recruiting staff, making treatment plans for patients and ensuring every worker follows safety rules.
Where Does A Patient Care Coordinator Work?
Like other healthcare workers, you'll be able to work in all healthcare facilities as a patient care coordinator. Also, job opportunities are increasing because more healthcare sectors feel the necessity for patient care coordinators.
Below is the list of possible workplaces for patient care coordinators:
Hospitals.

Private medical clinic.

Physicians' Offices.

Senior Care Facilities.

Urgent Care and other patient care facilities. 
Education And Other Requirements To Become a Patient Care Coordinator
The qualification to become a patient care coordinator isn't too challenging. You're all set to land a job if you have minimum education and skill. Let's see the least requirements that you'll need. 
Education:
Secondary School Or College Degree
If you have a high school diploma or a degree, you're qualified to begin working on this career path. Also, some employers hire candidates with a high school diploma and other training related to patient care management, so there is no need to worry if you don't have a college degree.
A Bachelor's degree will open the doors of opportunities for you; there are some benefits in this field that you'll enjoy only if you're a university graduate, especially perks like higher salary and managerial positions. 
Bachelor's degrees in public health management, administration, and nursing are the most valued in this sector.
License:
Due to the license rule in certain states, care facilities like nursing homes mandate patient care coordinators to be licensed. The license requirements are different from state to state. 
Certificates:
If you want to stand out and grow your career quicker, attain at least one or two certifications in this field. Certificates in Electronic health records (EHR), Clinical quality measurement, and medical administrative specialists are regarded highly.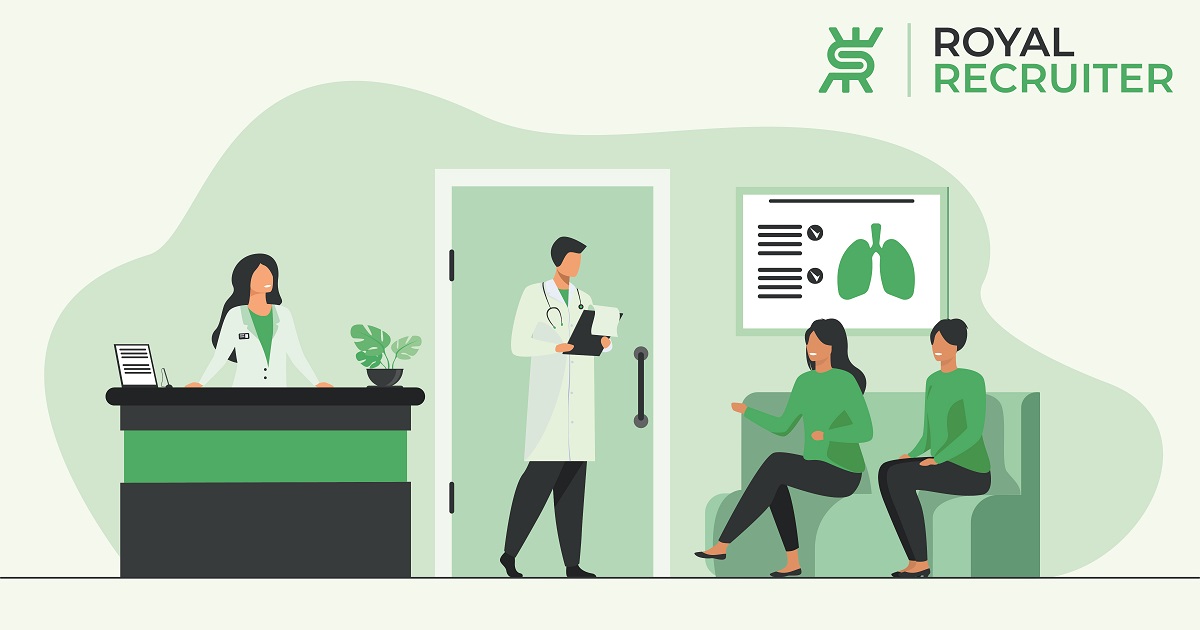 What's the Salary Of Patient Care Coordinators?
Before landing on a career path, the first thing a candidate wants to know is the salary because earning less means living an unstable life. As a patient care coordinator, you'll earn a decent median salary, which will grow while you gain experience. 
So how much can you do as a patient care coordinator? If you don't have working experience in care facilities, you can earn an annual salary between $30,000 to $42,000. 
The average yearly wage of a patient care coordinator ranges from $46,050 to $66,000, and this is what a large percentage of workers make in this industry. However, experienced and top earners make $65,000 to $80,000 a year. 
Additionally, some states are famous among patient care coordinators as they pay the highest; they are:
North Carolina
Florida
Washington
New jersey
Montana
Georgia
New York
Is The Duty Of A Patient Care Coordinator Taxing?
It depends on how you define the word "taxing" or "challenging." All jobs in healthcare are challenging as you'll have to do many tasks combinedly; though the responsibilities of a patient care coordinator appear a lot, these tasks are easy to conduct.
During your duty, you will spend most of your time in front of computers or other devices managing data, taking and making phone calls, and visiting patients to gather information. And you can make adjustments to workload and duties within weeks.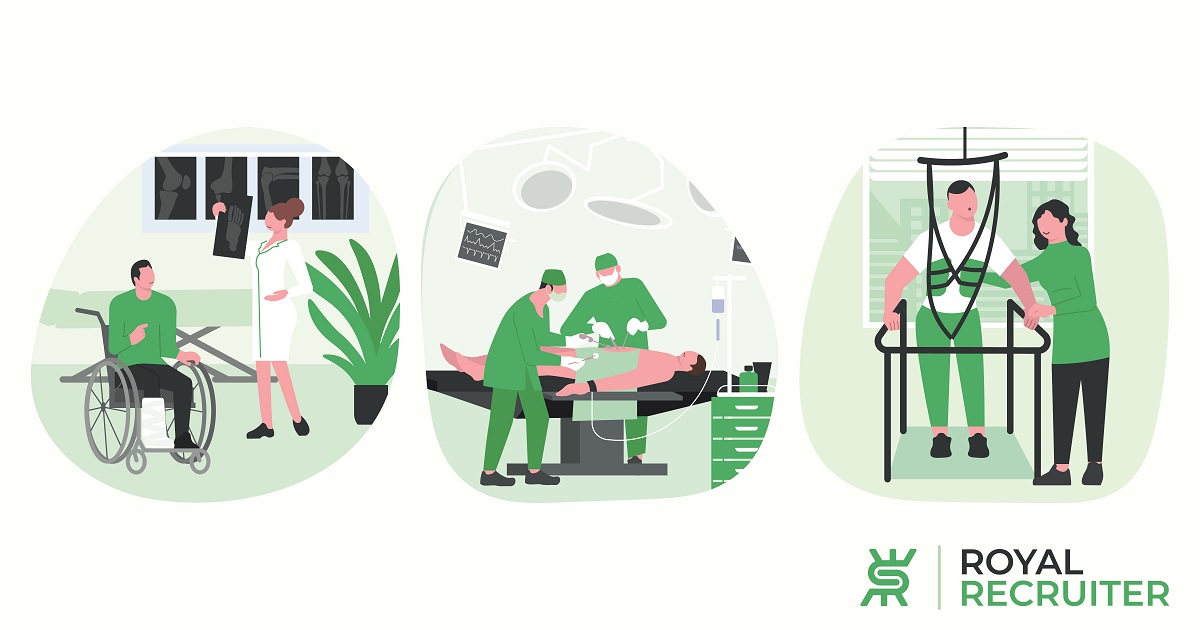 What's The Demand Of Patient Care Coordinators?
By examining the responsibilities, work opportunities, and employment rate, we can assure you that this industry is going rapidly, and many care facilities are now offering job opportunities for this position as a patient care coordinator can help reduce the workload of other professionals by up to 20percent! 
Moreover, a survey published by the U.S. Bureau of Labor Statistics stated that by a decade(2020-2030), the employment chance of patient care coordinators would increase by 9%! Besides, the window to get to higher positions is always there for you. 
So hurry up and land a job today with the help of Royal Recruiter.
Top Patient Care Coordinator jobs near you