How To Start An IT Career And How Much IT Jobs Pay?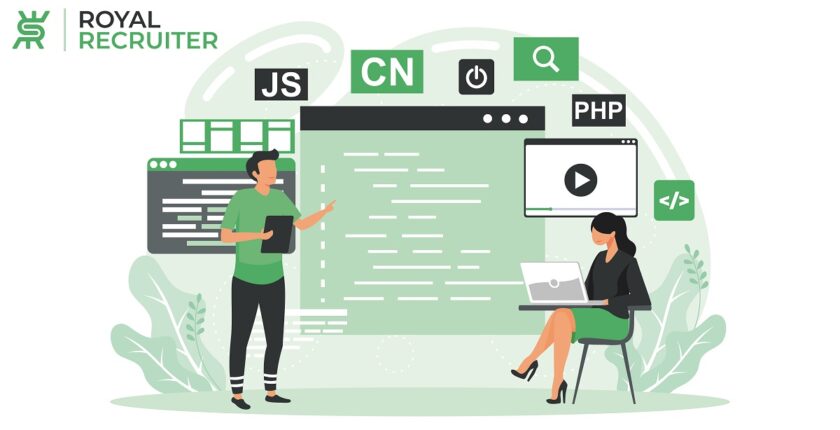 The information technology (IT) industry is growing at a prodigious pace. The benefits of this industry are also enticing. Let's know how to start an IT career
Information technology is mostly addressed in its short form, which is IT. This industry is dominating every business industry that exists in the present time. Now, the information technology industry has grown so big that it has hundreds of different career paths. 
Though this is a great opportunity, even then, it is also a major flaw for people as they get perplexed when deciding which IT career is best and how to start an IT career.
What Is An Information Technology (IT) Job?
Information technology job is where most of your tasks will be related to the computer and its systems. Responsibilities in information technology (IT) jobs depend on job positions. 
For example, suppose you're a web developer. You'll build web applications for users or company employees in that case. If you choose to become an IT support, all you'll do is maintain the networking systems and improve when necessary; programming or coding knowledge is not necessary for IT support jobs. 
How To Start An It Career?
The information technology (IT) sector is so vast that you'll feel lost once you dip into it. When people think of starting or building their career in information technology, the first mistake every one of them makes is the focus that forces them to change their minds and leave the IT career path. 
Because of this, to start an information technology (IT) career, you've to follow proper guidelines.
Royal Recruiter's career experts have put together comprehensive instructions that will help you to know how to start an IT career and land your dream IT job!
The number of information technology jobs is incalculable, and to start an IT career, you must know which IT career or job will suit you best and has good career prospects. 
To figure out the best IT career for you, you'll have to explore all the career paths or options available in this sector and then learn more about them. Once you find an IT career that matches your interest and has a viable future, you can start learning the required education for the IT position. 
Be aware that this is the most crucial step to landing or starting an IT career; if necessary, take help from career experts or people in the IT field. 
After you're done picking an information technology (IT) career path, you'll have to decide how to start learning. One of the best perks of information technology jobs is that you don't need to attend a four-year degree to learn about it. 
Although there are some exceptions, you'll require a university degree in computer science or related subjects for data engineers, web architects, DevOps, and data scientists. However, most IT professionals are self-taught or attend some boot camps to learn/study about their desired IT position. 
If you think you've gathered enough knowledge required to land a job, try to manage an internship to test your skills and gain real-life experience. While doing an internship, you will be able to cover up your weaknesses and find a part-time or full-time job as a result
To exhibit your expertise and competence, you can consider being certified for information technology roles such as cyber security specialist, data engineer, cloud engineer, and system security engineer. 
Portfolio is an important thing for information technology (IT) professionals. Whether you've just started out or are an experienced IT professional, having a portfolio will allow employers to learn about you and your area of expertise.
Try to build a network with professionals from the same IT field you want to build your career. Establishing a network or connection with professionals will let you learn more about the industry and career opportunities. 
Most freshers make mistakes when applying for IT jobs. Typically, they apply for positions for which they lack the necessary skills and experience and apply for jobs without reading the job description. 
While it's normal, try to apply for roles that ideally match your skill. To land the best information technology (IT) job based on your ability and skill, you can take the aid of our recruiting experts.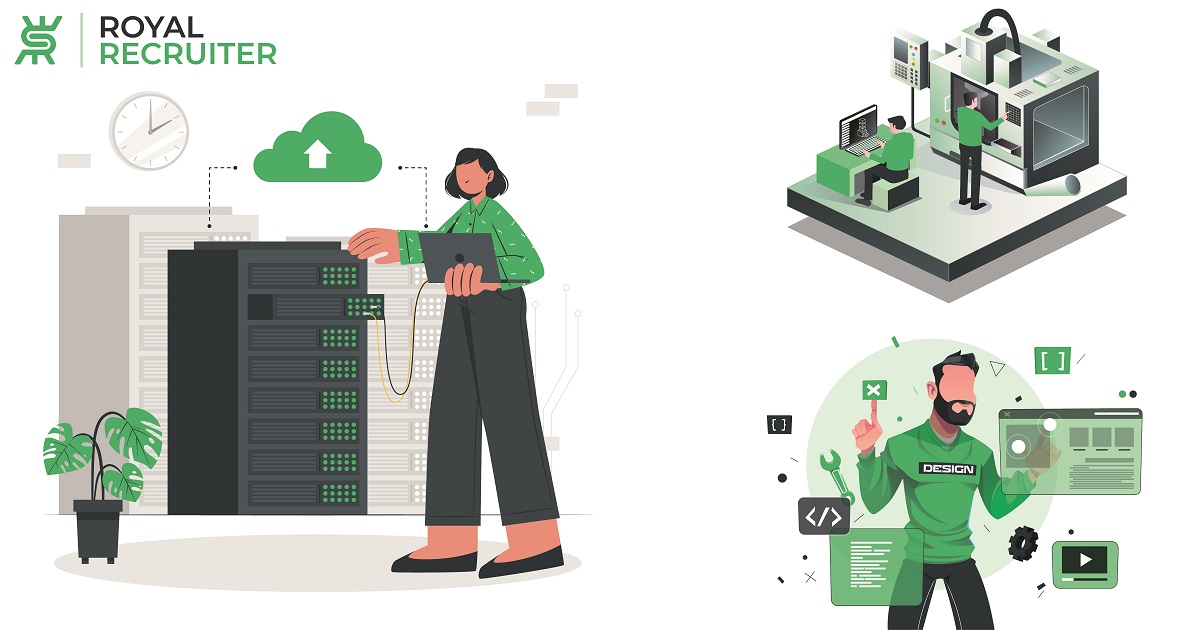 Most In-Demand Information Technology Jobs
Information technology is a field where every job position has a promising future and career development. In between are some of the most in-demand jobs, which we'll discuss below.
All the top tech giants like Microsoft, Apple, Facebook, and Google are now hiring machine learning engineers to design and develop artificial intelligence systems. 
The responsibility of these IT professionals is to design and create software that can be used on various platforms like computers, mobile phones, and industrial machinery. 
The role of a network engineer is to secure and maintain computer networks and install new network systems from scratch in their work settings. 
Web developers' position is famous in the information technology sector mainly because of job availability. The task of web developers is also simple compared to other roles mentioned; they create websites and web applications for various usages. 
As the usage of information technology increases, so is the security threat. Hackers are trying to steal users' data and information by exploiting the IT infrastructures and systems. 
A cyber security analyst continuously inspects computer systems and networks to mitigate and avoid any kinds of cyber threats.
Every enterprise and office uses cloud computing to save data from theft, and it's also flexible for businesses. IT professionals who are in charge of developing, designing, and maintaining cloud systems are cloud engineers.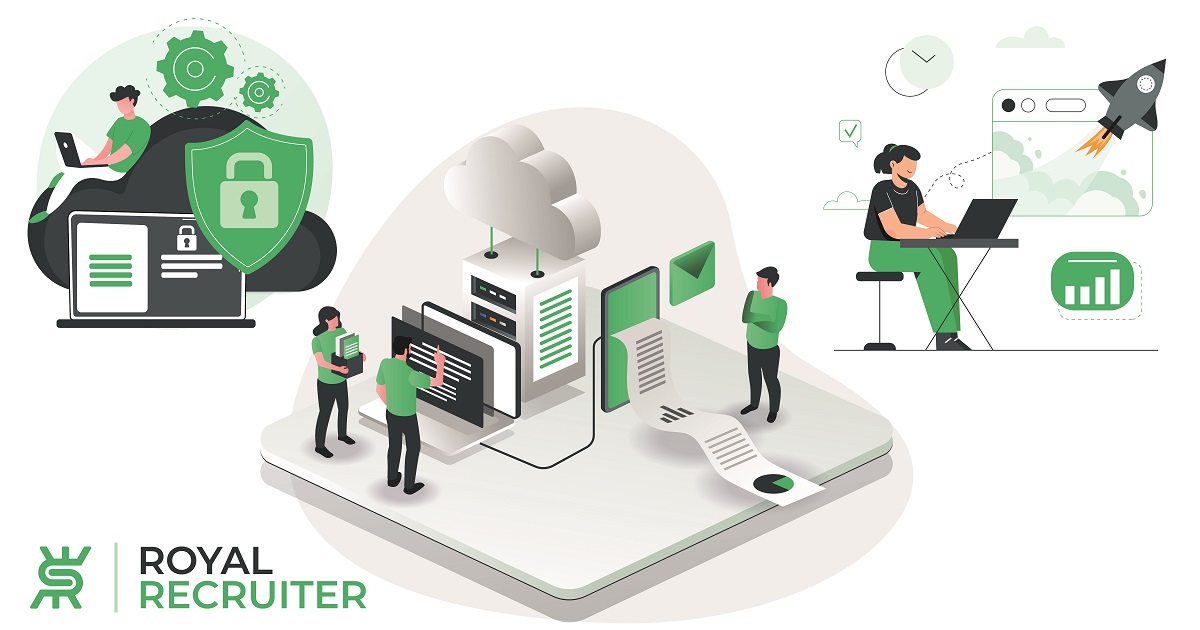 How Much Do Information Technology (IT) Jobs Pay?
The average Information Technology salary in the United States is $67,341 as of November 2022, which can go up to $70,000 to $80,000 a year based on experience.
IT professionals working in the positions we've named above are making more than $100,000 a year! Yes, their average yearly salary is Six figures. 
Every information technology job is currently paying well due to the demand, and the salary of IT jobs depends on a few factors like experience and roles. Let's find out how much different IT jobs pay. 
Cloud Engineers:

The average salary of these IT professionals range from $70,000 to $120,000. 

Web Developers:

Make an average salary between $65,000 to $110,000. 

Network Engineers:

The median earning of network engineers is from $75,000 to $105,000

Machine Learning Engineers:

Top ML(Machine Learning) engineers make nearly $150,000 a year, and the average salary falls between $80,000 and $125,000.
Top Information Technology(IT) jobs near you