Best Negotiation Skill Course Online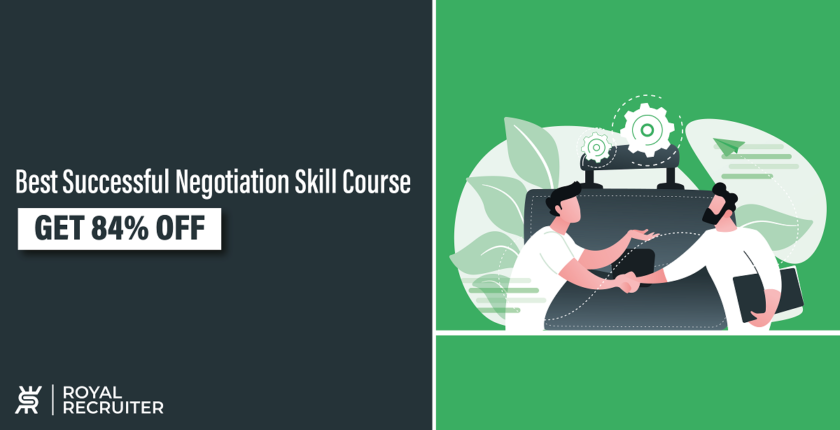 In many industries, negotiation skills are key to personal and company success. Develop your negotiation skill with the Best Negotiation Skill Course Online
There are a few career paths where job seekers and professionals must have good negotiation skills to level up their careers and boost the company's sales, as the better negotiator you're, the more convincing you become! 
However, negotiation skill isn't something that can be acquired within the nighttime or a few days. To be good at negotiations, you need to know the approaches. If you are one of them seeking the best online negotiation course, we've got that in this article! 
Why Negotiation Skill Is Important
Negotiation is an essential skill for numerous reasons. It's a beneficial skill that a person needs in their professional and personal life. You can easily build rapport with your clients, co-workers, and seniors with negotiation skills.  
Furthermore, this skill will increase your confidence, help you succeed in your career, and help you become the employer's preferred candidate.
Who Should Take This Course? 
As negotiation skill is vital in individuals' daily life, so anyone interested in enhancing their negotiation skill can take this course. But we suggest professionals from below mentioned careers take this course. 
Customer service representatives 
Front desk receptionist 
Any sales sector
Real estate agents
Human resource workers
Event management workers
Purchasing Agents
Or professionals who frequently need to interact with customers or clients for various motives. 
What To Expect From This Course?
The topics included in this course are helpful as you'll get practical negotiation skills about what to do and how to act in different situations, understanding, and the techniques to become the best negotiator. 
Reason for avoiding negotiation
How embarrassment and pride affects negotiation and how to overpower these. 
Reduce the fear of losing
How to start negotiating 
Does it matter whether they like you or not?
When to negotiate
How & why should you set your walk away point
Why do you need listing
Turn others' weaknesses into a strength for negotiation
How to open negotiating and why not open first 
How to talk less and ask more questions 
How do you set your opening offer & how it should be 
Four main tactics: Vice, salami, knocking the products, and reluctant buyer/seller
How to trade, the necessary of small steps & why add tradeable 
How to close a negotiation phase by keeping profit & when to push back
How Long Would It Take To Develop Negotiation Skills?
If you already have the traits of a negotiator, then by taking this course, you can get a good grasp of negotiation skills within months. If not, developing negotiation skills could take a good few months. 
Course Detail
This 1 hour and 48 minutes course has nine sections and 41 lectures. You'll get quizzes and 15 downloadable resources to assess your progress.
Course Overview & Cost
More than 60,000 students purchased this course, and it has a 4.6-star rating from 16,679 reviews. Normally the course costs $84.99, but with the button below, you can get it for $13.99 (84% off!)