Best Emotional Intelligence Courses Online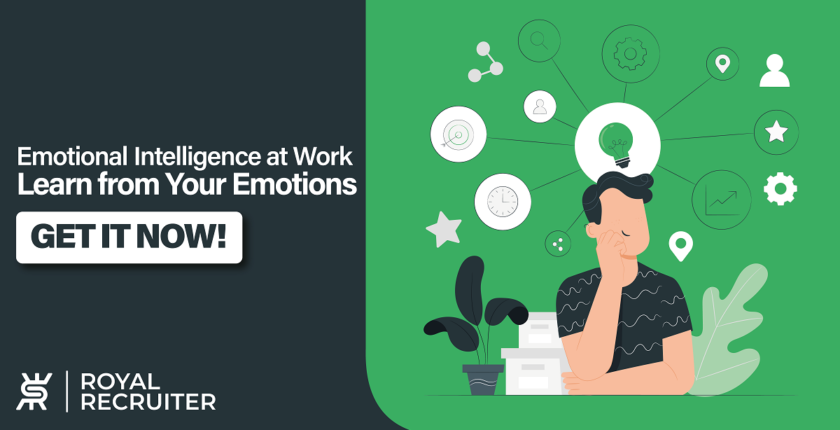 Emotional intelligence skill lets employees enjoy a healthy working environment. The Best Emotional Intelligence Courses Online to master emotional activities
In many job openings, you might have seen the term "Emotional intelligence skill," Every one of us is born with emotional intelligence, so why do employers or recruiters seek it?
Although it's an inborn skill, but the implementation of emotional intelligence in personal life and the workplace aren't the same. This course will help you develop your emotional intelligence at work as it's one of the best available online. 
What Is Emotional Intelligence?
Emotional intelligence, also referred to as EQ (emotional quotient), is the ability to assess the emotions of people/co-workers, deal with people, teams, social situations, and build relationships. 
Why Is Emotional Intelligence Required In Workplace? 
It doesn't matter what kind of company you work for; Emotional intelligence is compulsory to understand the sentiment of your colleagues, find unique solutions to problems, increase productivity/performance, company profit and engagement with employees/clients. 
Why Do You Need Emotional Intelligence?
There are many benefits of having good emotional intelligence skills. A few studies have proven that emotionally intelligent people are more successful; In addition to making better choices for themselves, their colleagues, and their companies, they tend to take and get more opportunities inside and outside their workplace.
Who Is This Course For?
We recommend this course to employees and employers who want to elevate their emotional intelligence skills. If you want to take this course for personal emotional intelligence development, then this course won't benefit you much as all the modules are designed mainly for professionals. 
Why Take This Course?
To have an effective correlation with co-workers and to have a flourishing working life, it's mandatory to possess emotional intelligence skills. And this course will teach you all the requirements to improve your EQ skill. 
What To Expect From The Course?
This course focuses on teaching you how to effectively use both your own and other's emotions in the workplace. Let's see what you'll learn in detail.  
A comprehensive definition of emotional intelligence 
The four concepts of emotional intelligence
What is EQ hijacking
How to identify your emotional baggage 
How to train your brain for changes
importance of EQ in the workplace
Why EQ matters & what's going to do for you
How to identify EQ & how you feel it physically
How to connect the feeling with the reason or cause
What aggravate you and creates a strong emotional reaction?
Common Mistakes to Avoid in Your EQ Development
How to identify EQ around you & how they're affecting you
Signs & examples of high and low EQ
How to use EQ to manage relations
Course Detail
This is a NASBA CPE accredited course, it has five sections and 21 lectures, which will take only one hour to complete.
Course Overview & Cost
Nearly 80,000 students bought this course and has a 4.5 star rating from 39,905 reviews. This amazing course costs only $49.99.