Best Google Sheet Course Online 2022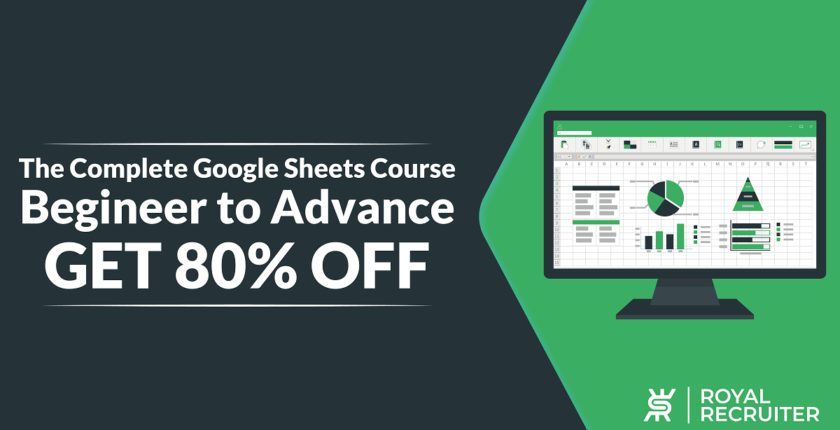 Google Sheets has become the most used spreadsheet in the corporate world. If you want to master google sheet, here is the Best Google Sheet Course Online
A few office tools are primarily used in every office setting for various purposes, and google sheet is one of them. Google sheet has many features that make handling and creating spreadsheets easier. 
Due to its widespread use, it has almost become imperative for professionals to know how to use Google Sheets effectively and create and manage different types of spreadsheets per employers' requirements. Because 
To help you master Google Sheets, we've brought the best google sheet courses online. 
Why Use Google Sheets?
There are many reasons why to use Google Sheets. It's one of the best browser-based spreadsheets for official usage. Moreover, you can add or edit data/information on the spreadsheet at the same time with your coworkers, whether they are in the office or working remotely.
How Long It'll Take To Master Google Sheets?
Everyone has their own learning techniques, that's why we can't point out how long it'll take to master google sheets by taking this course. However, if you're a fast learner, you can get sound knowledge of Google sheets within a week or days. For others, it may take more than a week or months. 
Mastering it will depend on your learning pace.
Why & Who Should Take This Course?
If Google Sheets is used in your workplace and you want to use it comfortably. In that case, learning and mastering it is indispensable for you, and this course covers all the functionalities and features of Google Sheets used in your daily work. 
There isn't any restriction on who can take this course. This course will be useful to anyone who needs to use Google Sheet more often, whether at home, office, or for education. 
What To Expect From This Course
As the course title suggests, this course has all the necessary lectures you'll need to know and become a Google Sheets expert from scratch.
Basic functionality of google sheets
Easy formatting tricks
How to use conditional functions If, else, and other Arithmetic Functions
How to create pivot tables
How to sort and filter data
How to create different types of visuals like charts and graphs
Learn about data validation & Dynamic data modeling
Common error types and how to solve them
Vlookups, HLookups, Index and Match formulas
Join, split, transpose and contact functions
How to use date functions
RAND and RANDBETWEEN functions 
GOOGLEFINANCE & GOOGLETRANSLATE function 
Learn SQL, Query, and IMPORTRANGE
Course Detail
This eight hours long course is divided into 13 sections and has 66 lectures that'll give you extensive knowledge of how to use Google Sheet
Course Overview & Price
More than 28,300 people have taken this course, and it has a 4.6-star rating out of 5 from 7,137 people. Click the button below to save 84% on this course, which normally costs $84.99.