Best Presentation Course Online: Improve Presentation Skills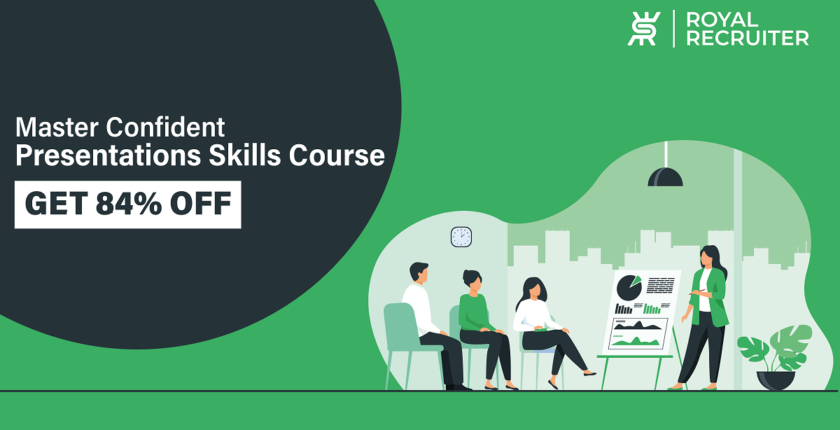 Presentation skills are an effective method in business for sharing ideas. This will be the best presentation course online to improve your presentation skills.
In most office jobs, presentation is among the most sought skills because presentation skills help both business firms and their clients easily understand the main motto and concepts.
Lamentably, there are a lot of professionals who still find it difficult to perform well in their presentations because when it comes to presentation, it's not only about using software and moving slides; there's a lot that goes into it. 
This is the best online presentation course for you to develop presentation skills or do presentations with confidence.  
Why Presentation Skill Is Important
In business facilities, the importance of presentation can't be ignored as it's one of the best methods to demonstrate business plans, outcomes, and achievements without any miscommunications. 
Why Should You Take This Course?
Trust me; presentation skills have the ability to impact your career. For example, you delivered a business plan for a forthcoming project to a customer but failed to impress the client due to your confidence or nervousness, and your company lost the contract. 
Situations like these might harm your career, reduce the chance of promotion, and in the worst case, you can lose your job.
So, if you want to avoid this type of incident and become a master at presentation, you should take this course. 
Who Is This Course For?
If you're a professional or anyone who requires to do presentations quite a lot of presentations but is concerned about their presenting abilities, this course will be a lifesaver!  
Will This Course Teach You About Presentation Software?
No, this course won't teach you anything about how to use presentation software or make slides. The main focus of this course is on how to take personal preparation for presentations.
What To Expect From This Course?
This course was curated with all the information you'll need to hone your presentation skills. Let's see the topics covered in this course: 
How to plan a presentation
How should you design the central message & why it's important
How to start a simple & effective presentation
Different kinds of presentation starting tricks
What should be on your introduction talk
How to finish your presentation, and what should be in the ideal finish
Why knowing the types and knowledge of audience matters
How & when to use visual aids 
Seven tips on how to deal with nerves
How to prepare yourself and the presentation room 
presentation agenda & body language
How to be interactive with audiences
How to talk without any notes?
how to handle the microsleep?
Six activities & three insider tips
Important PowerPoint tips
Whether to give notes or not
Why should you end perfectly on time 
Course Detail 
This course lasts two hours with four sections and 34 lectures, which you can finish before attending a presentation! 
Course Overview & Price
This course has 4.6-star from 13.215 ratings out of 35,290 students; it'll cost $84.99. use the button below to get 84% off