Full Time Or Part Time Warehouse Jobs? Which Employment Path?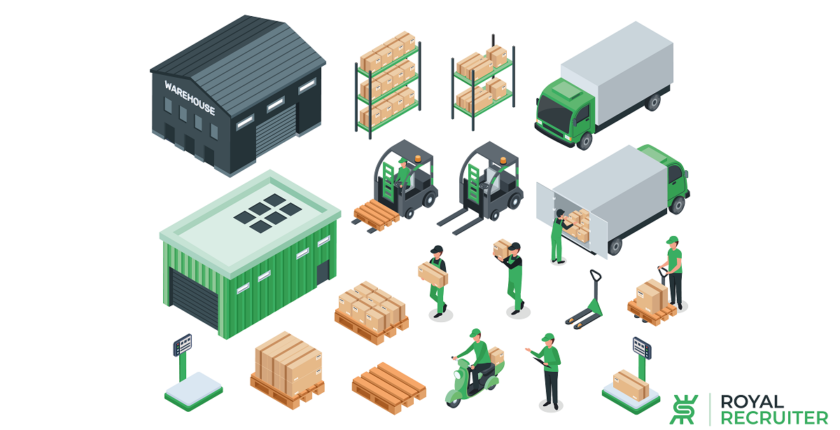 Warehouses offer two types of employment opportunities, full and part-time, now which one should you choose? Full Time Or Part Time Warehouse Jobs
Choosing employment types is a major decision in one's life. Some also believe that success relies on it. Jobs in warehouses are common nowadays. Hundreds of thousands of people are working in warehouses of various companies as they can select whether to work as part-time employees or full-time. 
But which employment path will be the best for you? Should you get a full-time or part-time warehouse job? We'll discuss both perks and drawbacks, which will help you decide which employment type is good for you. 
What Is A Warehouse Job?
In a warehouse, goods and products are received, stored, and managed so that they can be delivered to their buyers. To conduct the daily duties of a warehouse, they need to hire professionals for various roles.   
Common job positions in a warehouse:
Why Do Warehouses Offer Full And Part-Time Jobs?
Almost every warehouse operates 24/7 to ensure that the customers get their products on time and the work does not accumulate from one day to the next. That's why they require a large workforce each shift, and to attract people; they offer full and part-time job opportunities. 
Should You Be A Full-Time Or Part-Time Warehouse Worker?
It's a matter of dispute when you ask people whether to become full-time warehouse workers or part-time because everyone has their own point of view. Here we'll discuss both full and part-time warehouse jobs' benefits and drawbacks without being one-sided so you can decide which one you should go for. 
Advantages of full-time warehouse jobs: 
When a warehouse facility needs to hire for senior roles, they usually prefer to select someone experienced within their facility. And when hiring, they tend to give more value to the full-time employees instead of part-time. 
As in other industries, many warehouses also pay higher to their full-time employees, So you can earn more by working more hours weekly! 
You'll be entitled to all types of employee benefits as a full-time warehouse worker from the very first day of your joining. 
Like part-time employees, companies won't be able to throw you out whenever they want. 
Disadvantages:
Continuation of education
If you're a student, despite having various working shifts, you'll have trouble continuing your education and a full-time job at the same time. 
While working full-time, you will be fully committed to your job for specific daily hours, making it difficult to maintain a work-life balance.
Advantages of part-time warehouse jobs: 
Besides doing a full-time job in other industries, you can work as a part-time worker in warehouses where you can work as minimum as twenty hours per week. 
Many students work part-time in warehouses to support themselves while studying. Additionally, employers offer them better full-time roles after they graduate.
First Timers & work experience
Part-time warehouse jobs are a great benefit to those who don't have previous working experience. Doing a part-time job will help them work and adjust to any fast-paced working environment. 
Disadvantages:
Part-time warehouse employees are always at risk because the employer(s) can lay them off from their roles at any time. 
Lower Chance Of Career Advancement
Part-time employees don't usually get the chance to advance to higher or better roles, even if the position is empty.
In many companies, You'll be paid at least $2 to $5 lower than full-time employees.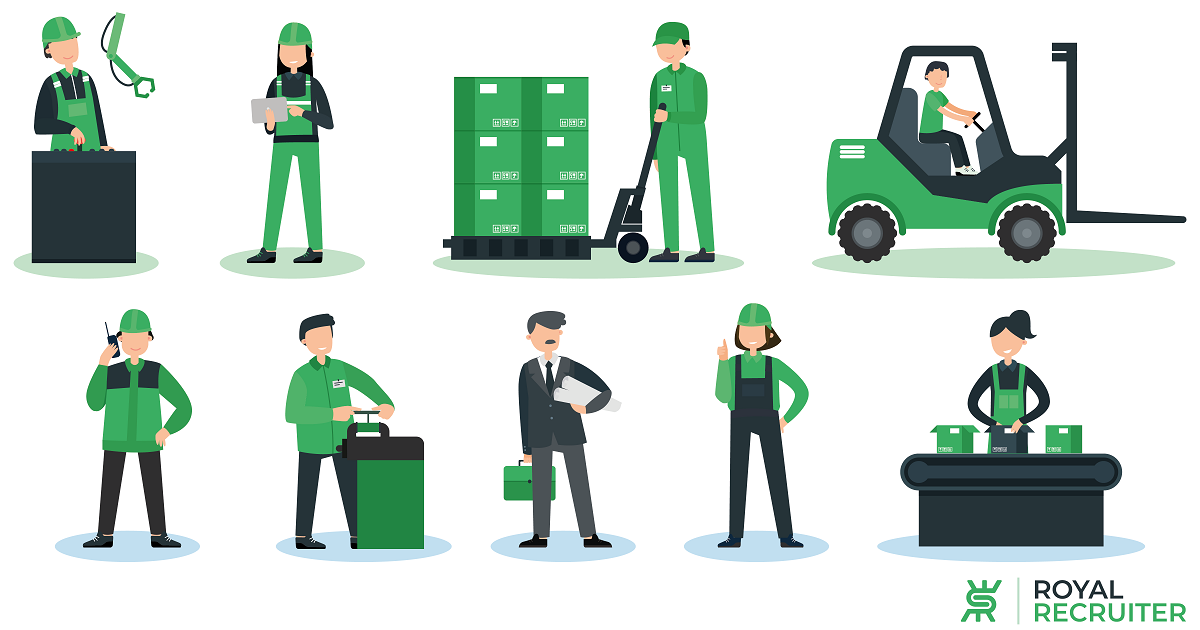 Which Companies Offer The Most Warehouse Jobs?
These days there are many companies where you can secure a warehouse job, don't think that warehouse jobs are limited to amazon or best buy. Below are some of the warehouse companies:
FedX warehouse
United Parcel Service 
Maersk
Target
Beverage companies (Dr, pepper, Pepsico, Coca-Cola)
Best Buy 
Amazon
Walmart
Is Working In A Warehouse A Good Career Path?
Yes, working in a warehouse is a good path because warehouses are increasing all over the country, and you'll get to work in a fast-paced environment. Also, the demand for warehouse workers is expected to increase by 7% by 2030. 
Qualifications To Work In A Warehouse
Requirements for a warehouse job vary from role to role. So, let's know about the requirements which are mandatory to have to land a warehouse job. 
The minimum age requirement for many companies' warehouses is eighteen (18). However, some companies hire sixteen and seventeen years olds. 
In most warehouses, candidates must complete their high school diploma or the same level of education for entry and a few senior roles. And for managerial roles, you'll require a college or bachelor's degree. 
Benefits Of Working In A Warehouse
Among many benefits, the best of all is the working shift. All warehouse companies now offer various working shifts to both full and part-timers. You can work in the first, second, and third shifts. 
Also, companies like amazon let their employees select their working scheduling with an app and take salary weekly! 
Lastly, both part and full-time warehouse workers get employee benefits such as insurance, training, paid time off, fitness membership, and free uniform, although the policy varies from company to company. 
How Much Do Warehouse Jobs Pay?
Your earnings in a warehouse will depend on company type, job role and employment type. The average hourly salary of a warehouse worker ranges from $12 to $20. 
And the yearly average salary is between $30,000 to $45,000. 
Are Warehouse Jobs Physically demanding?
Yes, every warehouse job role is quite physically challenging, from entry-level to administrative roles. Find out why warehouse jobs are laborious:
Warehouse workers need to work between eight to ten hours each shift, and during national holidays or events, they work overtime.
If you're looking for a job where you'll work in a cozy work setting or get the chance to relax, the warehouse isn't for you. Taking a break or relaxing while working isn't possible in this career. 
Top Warehouse jobs near you