Optimizing Your LinkedIn Recruiting Efforts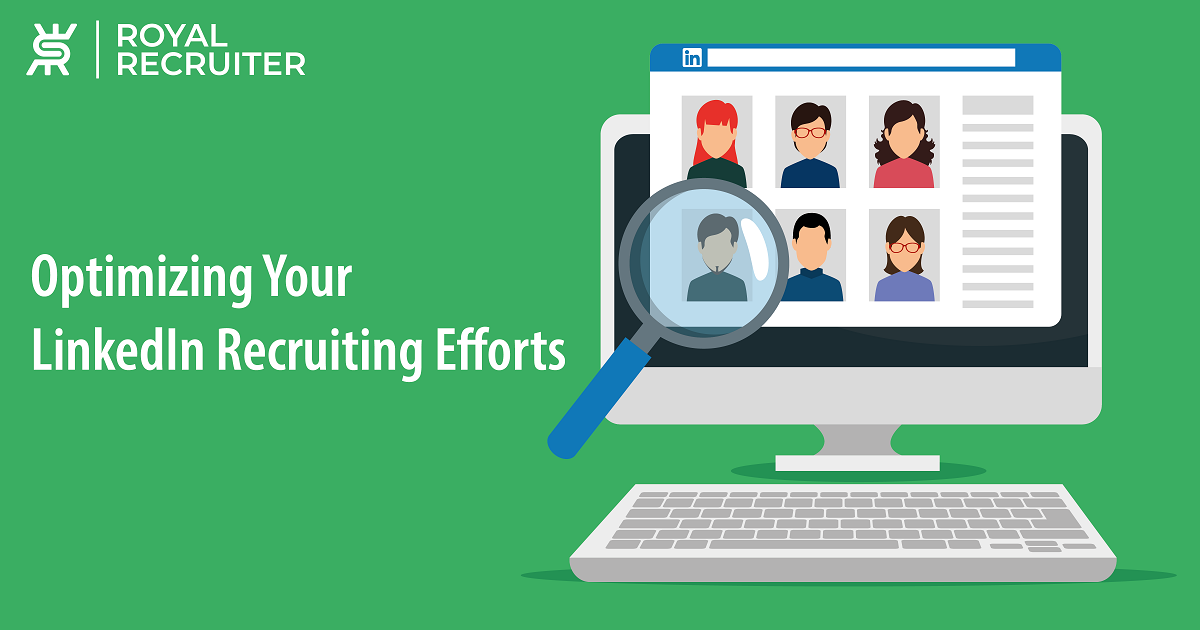 By optimizing your LinkedIn recruiting efforts, you can save lots of time and reduce recruiting hassle by half. How do you optimize LinkedIn recruiting? Find here
LinkedIn, the most extensive professional networking with nearly 1BILLION users, is now more than a gold mine for recruiters. They can easily (by applying tricks!) find the right candidate for any job openings within a short time on LinkedIn. 
Unfortunately, as the number of professionals on LinkedIn increased, it has also presented recruiters with more challenges, such as reaching out to candidates and hiring them.
Now recruiters need to take more optimized approaches to keep their heads above water; Otherwise, the recruitment efforts will become expensive and won't get the expected result within the projected timescale.
You've come to the right place if you're a recruiter who wants to level up your LinkedIn recruitment effort.
This article will give you detailed information and tips on optimizing your LinkedIn recruiting efforts.
Let's get started!
What Is LinkedIn Recruitment?
LinkedIn recruitment effort is the process or method of sourcing candidates by using the different combinations of LinkedIn features and recruitment solutions. As a recruiter, from searching to hiring, during every process/step, you'll utilize LinkedIn's product to make the best hire.
Optimizing Your LinkedIn Recruiting Efforts
When a recruiter hears of LinkedIn recruitment efforts, a few things pop up in their mind, such as "That'll take too much time," "How do you do that?", "What are the benefits of doing so?" and many more.
Yes, optimizing your LinkedIn recruitment effort is time-consuming, but once you're done with optimization, you'll get better results and outcomes from it. That's why it's definitely worth it to optimize your LinkedIn recruiting efforts.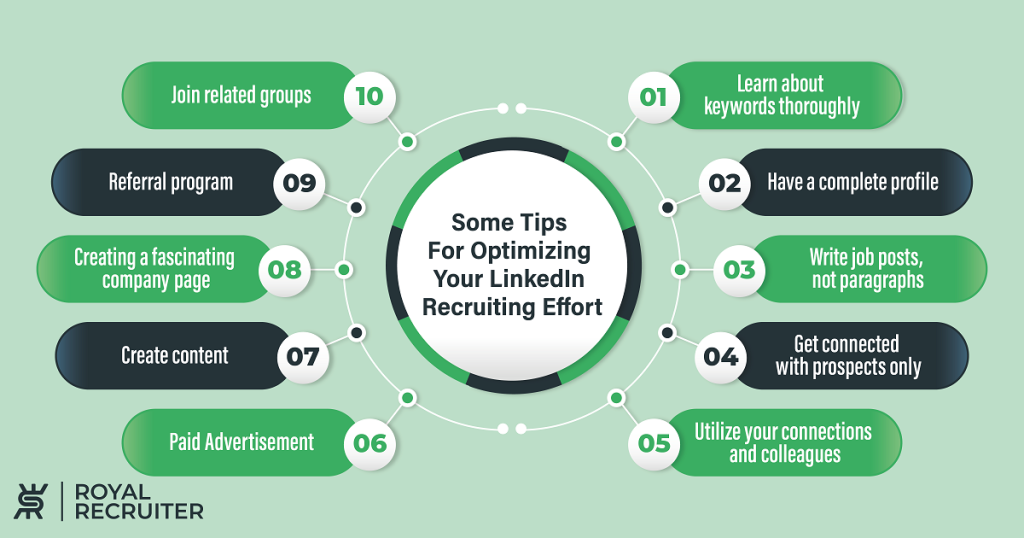 The followings are some tips for optimizing your LinkedIn recruiting effort.
Learn about keywords thoroughly
Keywords are one of the major features of LinkedIn recruitment. You can source the ideal candidate by implementing keywords without going through hundreds of pages and profiles.
You can apply keywords everywhere on LinkedIn, be it your profile, job post, or company profile. If you, as a recruiter, want to outstretch your connection and posts to a large audience pool, you must have to make sure that every post and profile of yours are keyword-rich.
Or else, you'll give your best recruiting effort but get fewer results.
Your LinkedIn profile can turn a deal upside down. As a recruiter, along with job posts, a prospective candidate is going to see your profile if you're posting jobs and trying to outreach passive candidates with an incomplete LinkedIn profile.
There are possibilities that a large number of candidates will avoid you! Why? They might consider you a scammer or put their trust in you.
Create a profile that will make you stand out as a recruiter; you should have a good-looking profile picture, cover photo, detailed profile summary, and other necessary information.
Write job posts, not paragraphs
One of the most common mistakes that every recruiter makes while posting a job on LinkedIn and other job boards is making the job description look like a paragraph by adding A-Z information about their company's history, culture, and extra unnecessary information.
Job posts should be simple, short, and clear. There's no problem having a concise introduction regarding the company's culture and goal. The main focus of a job posting should be on the responsibilities, requirements, and benefits that the candidate will get.
Get connected with prospects only
The main purpose of LinkedIn for a recruiter is to hire and stretch their networking. And some recruiters are fond of numbers; to them, the higher the number of connections, the heavy their profile looks!
Sadly, that won't help! Instead, It'll become more difficult for you to find candidates from your connection list. Get connected with people who are likely to accept job offers immediately in the future or via whom you can reach other people.
Utilize your connections and colleagues
You should never limit your candidate sourcing effort to LikedIn tools or features. Involving your connection and co-workers on LinkedIn can help you find the perfect passive candidate.
So how do you involve them? Just encourage them to share your posting on their LinkedIn profile and ask them whether they've any recommendations for you.
Advertisement is another excellent tool to speed up your recruitment effort. There're lots of limitations to manual candidate sourcing and lead generation, as you've to make sure you're using the correct keywords to reach candidates.
Even after implementing all the keywords and other tips accordingly, there's no guarantee that the candidates you're looking for will see your wall post, the company's promotional video, or whatever.
To make sure the post and content reach a feasible extent, you can get help from LinkedIn's advertisement. With advertisement, you can easily personalize ad campaigns and get the attention of professionals and candidates you're seeking.
In this era, marketing through content is considered one of the best methods to bring more candidates to the table. To optimize LinkedIn recruiting efforts for the best, every recruiter and hiring manager should consider investing in content creation.
The return on investment (ROI) for content marketing will be incredible. A recruiter can create content highlighting its company's goal, aims, how they value employees, and why it'd be exciting for a passive candidate to work for that particular company.
Creating a fascinating company page
Having a professional company page is essential for showcasing your brand and company culture to prospective candidates. A well-optimized company page can build trust and credibility with your target audience and help you stand out from the competition.
To optimize your company page, focus on making a well-structured and meaningful company description and utilizing high-quality visual content.
Also, don't forget to share updates and industry insights regularly; this can also help you build engagement and keep your page relevant and up-to-date.
Another benefit of having a company page is that you can utilize company page insights, which is also beneficial to understand the performance and engagement of your page.
By reviewing those metrics, you can identify areas for improvement and make data-driven decisions to optimize your page over time.
For some job openings, finding the right candidate can be time-consuming and exhaustive. To find passive candidates for those positions faster, a recruiter can consider offering referral programs.
Referral programs can be both monetary and non-monetary; According to various reports, financial referral schemes will help you find the ideal candidates faster as it motivates your connections and colleagues to search for candidates rigorously.
There is one feature that LinkedIn recruiters don't even think of when they are trying everything else: LinkedIn groups. Most recruiters unintentionally desert using LinkedIn groups because they do not know their potential in recruitment.
LinkedIn groups are crammed with professionals and job seekers; all you've to do is search for groups related to the industry you're sourcing passive candidates for.
So, will candidates run to you automatically once you start joining groups? No, you've to be active in those groups, post articles/content/jobs, and polls. Moreover, you must have to be involved in other activities such as replying to posts and mentioning.
Visit "Advanced LinkedIn Sourcing Techniques for Recruiters" and know some advanced LinkedIn sourcing techniques to make sourcing more simple!
What Content Will Be The Best To Share On LinkedIn?
When it comes to sharing content on LinkedIn, you first have to determine the benefits and limitations of each type of content to make informed decisions about what to share. Every type of content has its own strengths and weaknesses, and the best type of content to share will depend on your goals and the type of content you are trying to share.
On LinkedIn, you can share four different types of content from your company profile which are: 
– Text
– Image
– Video
– Links
Text-based content is great for sharing news, updates, opinions, and ideas. It's the most simple and easy way to engage with your connections/audience. With text content, you can get your message to your connections quickly, as writing something doesn't take too much time.
One thing to keep in mind while sharing text-based content is the length; if you want to engage a larger audience, try avoiding long content.
Image- For sharing visual information, such as infographics, charts, and graphs, you can use image-based content. With image content, you can convey complex information in a simple and engaging way, and it's perfect for creating eye-catching posts that grab the attention of your audience.
Image-based content can be photographs, illustrations, data, and charts.
Video content – A great way to bring your content to life and engage with your audience. Video content can be anything from promoting the company's culture, aim, achievements, employee reviews, and tutorials, to interviews, webinars, and other types of visual content that you feel your audience would find valuable. 
Video content is also great for creating brand awareness and building a personal connection with your audience.
Link-based content is for sharing articles, blog posts, and other web content that you've created or find helpful for your connections. Link-based content is also ideal for promoting your own website, blog, or other online assets, and it's a great way to drive traffic to your website and increase your online visibility.
But which content type will be the best among these? According to data by social insider, people tend to engage more with text-based content. 
However, that doesn't indicate that you'll only post text-based content. You can share whatever you want, and if the information or piece of data you're sharing is informative, none will care, whether that's in video, image, or text format.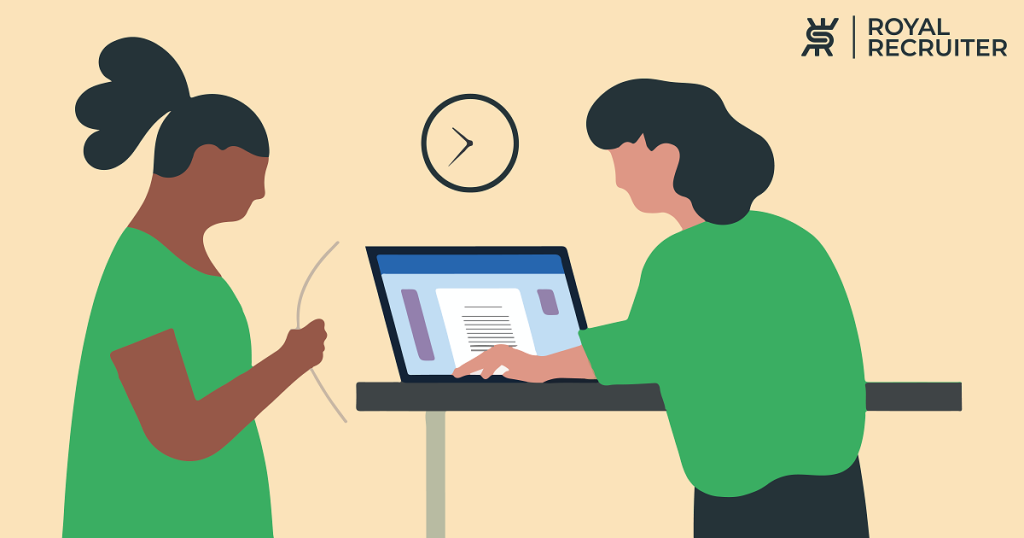 Do I need To Use LinkedIn Recruitment Solutions For Recruiting?
It depends on your needs and a few factors. But you can recruit candidates without purchasing or subscribing to recruitment solutions such as Sales Navigator, Recruiter, or Recruiter Lite. However, be aware that it will cost you more time and effort.
Below are a few reasons to consider getting LinkedIn solutions.
When it's difficult to locate qualified candidates– If you're finding it challenging to fill available positions with talented individuals, it might be time to consider investing in a premium LinkedIn recruitment tool. These tools can help you locate the best candidates for your vacant positions since they offer advanced features and filters.
When you want to save time – If you're wasting hours searching LinkedIn for possible prospects, a premium recruitment tool can help. You can easily find and contact the correct people with the aid of sophisticated search filters and the InMail option.
Also, premium tools will allow you to view more information about possible applicants.
When you want to stay ahead of the competition – Thousands of companies are looking for prospects on LinkedIn. With a premium recruitment tool, you can find and interact with the best candidates before they even hit the job market or anyone gets in touch with them, helping you stay ahead of the competition.
Also, Visit & Find Out What Is RPO Healthcare Recruiter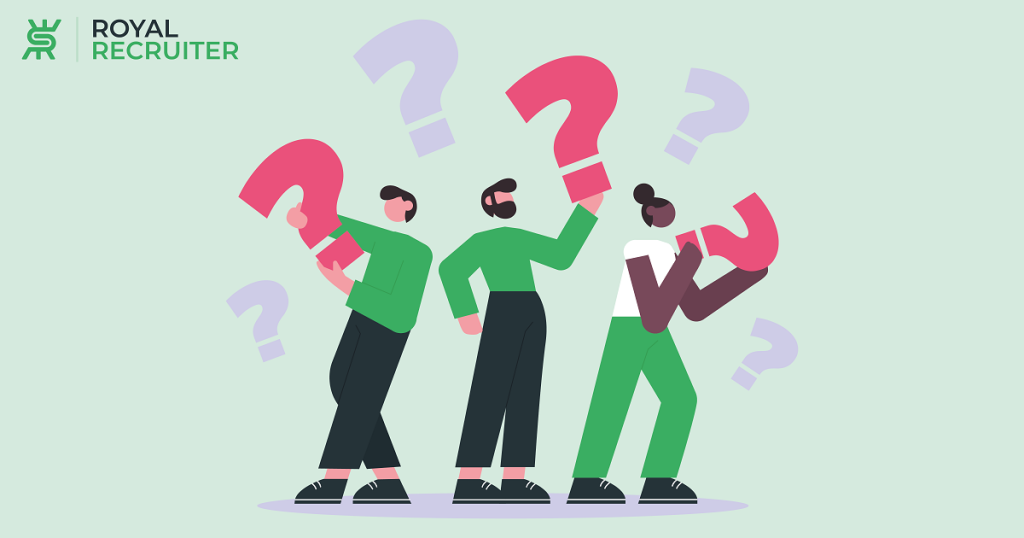 Frequently Asked Questions
Should I contact passive candidates who've not accepted my offer?
Yes! There's nothing wrong with contacting passive candidates who have passed your job offer previously. You can contact them again for the same or other roles or leave a message that you're always available; if they change their mind.
Message Or InMail, which feature is more powerful?
The aim of both of these features is the same, and they are used for the same purpose: communicating with prospective candidates. But in terms of efficiency, InMail is better.
As LinkedIn InMail feature lets you mail/message candidates directly, and there's no need to wait.
Top Most Wanted jobs near you