LinkedIn Sourcing Strategies For Recruiters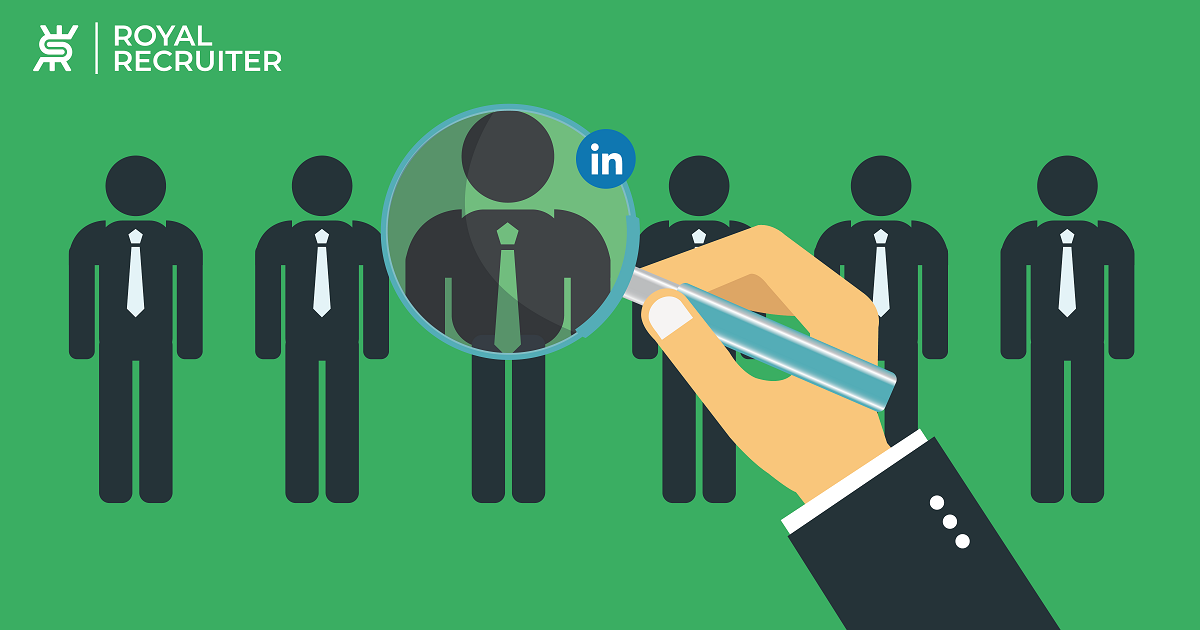 LinkedIn has become the first platform for recruiters for candidate sourcing. Let's see the best LinkedIn sourcing strategies for recruiters to find the best hires!
LinkedIn is now the most talked about professional networking site in the world. Whether someone is seeking jobs or willing to expand their professional network within and outside of their industry, LinkedIn has become an excellent place/tool for recruiters and professionals. 
This has also become a great opportunity for recruiters, and now they don't manually have to collect or buy candidates' resumes. They can now easily get in touch with potential candidates and source one easily through LinkedIn. 
Because according to data reported by LinkedIn, there are now more than 900 million members active on this platform! Which made it an easy-to-candidate search and source platform for recruiters.
However, despite having all the solutions in one place, it might be trickier for recruiters to source the best candidates from LinkedIn if they (recruiters) don't implement the finest strategies, as the recruiting industry is more fast-paced and competitive. 
If you're a recruiting agency or planning to recruit for your company by sourcing candidates from LinkedIn, but are out of luck, then you've got your back! 
In today's blog post, we'll explore some of the best Linkedin recruiting tricks and tips for recruiters. That'll surely make LinkedIn candidate search more efficacious and productive.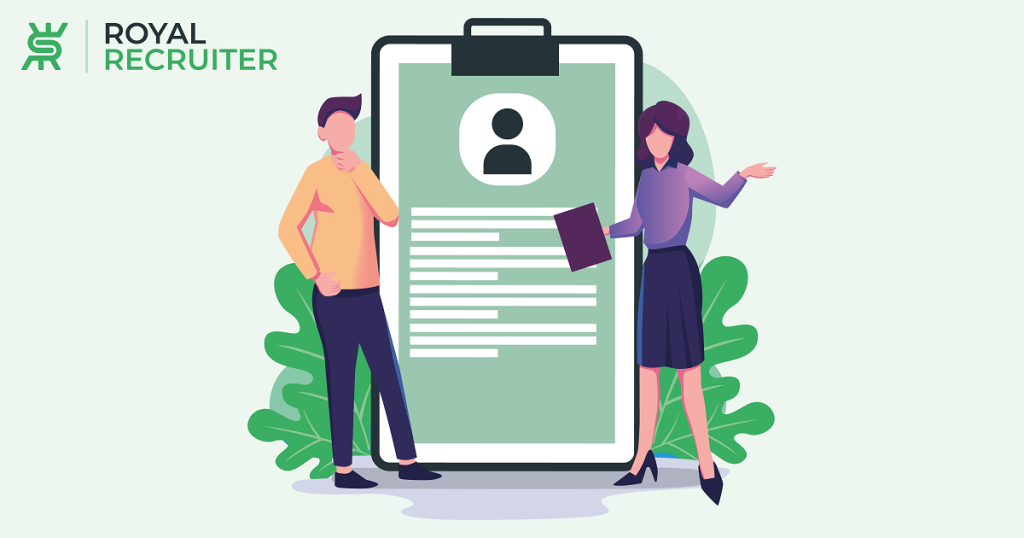 What Is LinkedIn Sourcing?
LinkedIn is one of the most effective platforms for recruiters. This platform offers a wealth of opportunities for recruiters to source and connect with potential candidates.
So, what does LinkedIn sourcing means? LinkedIn sourcing means finding the ideal candidate for a job by using LinkedIn search tools. Recruiters primarily use LinkedIn recruiting tools to cheery-pick passive candidates. 
Who are passive candidates? Candidates who match or have adequate qualifications to work for the role but haven't applied (currently working) or aren't looking for jobs are known as passive candidates.
With LinkedIn recruiting tools, recruiters find these types of candidates and contact them to offer the job role. 
How Effective Is LinkedIn Sourcing?
When it comes to the effectiveness of LinkedIn sourcing, you won't find other competitors around. But how effective are LinkedIn for lead generation and candidate sourcing? According to Hubspot's survey, LinkedIn's sourcing and lead generation is 277% more effective than Twitter and Facebook and crowned LinkedIn as the best social network for lead generation.
Visit "Best Recruitment Process Outsourcing Companies" to know more about some of the best recruitment process outsourcing companies you can trust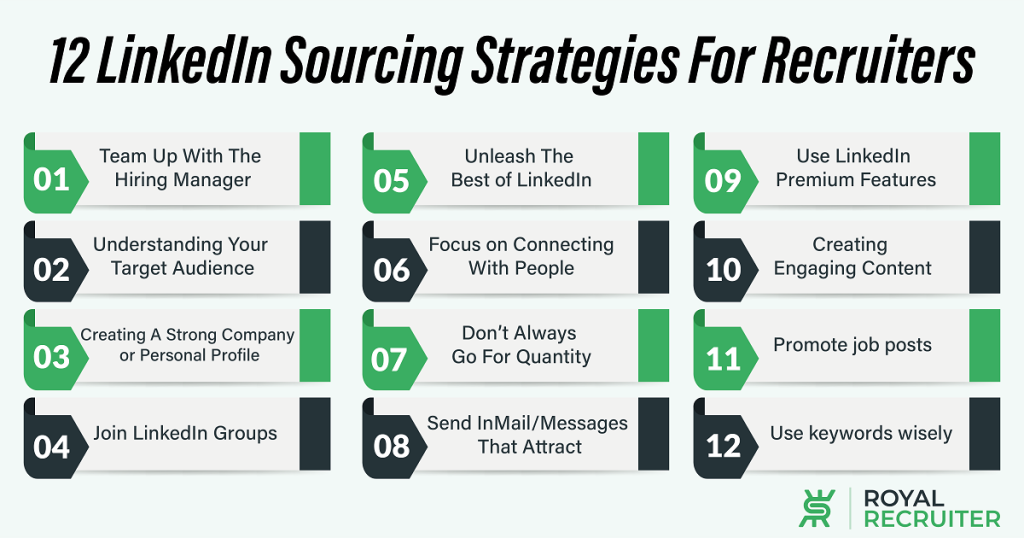 12 LinkedIn Sourcing Strategies For Recruiters
LinkedIn is undoubtedly the easiest platform for candidate sourcing. However, even with user-friendly interfaces and tools, one might not find out the perfect candidate if they don't know the strategies regarding LinkedIn candidate search. 
Let's see the best strategies for LinkedIn candidate search for recruiters that will enable you as a recruiter to reach the candidates you're waiting for! 
#1: Team up with the hiring manager
The first and most vital thing a recruiter should consider before using LinkedIn to source candidates is collaborating with the company's hiring managers. As a recruiter or recruiting agency, you should ask the hiring managers in detail about the responsibilities of the role you'll be sourcing candidates for and what they want (I,e their requirements of potential candidates). 
By establishing cooperation between the recruiter and the hiring manager's team, it'll be more convenient for the recruiter to unearth the best candidate, and a recruiter will be able to reduce miscommunications since they know exactly what the company wants.
#2: Understanding your target audience
Once you know the demand of a company or hiring managers, the next step to make the most of LinkedIn for sourcing is understanding your target audience.
This means defining who your ideal candidate is and researching where they are most likely to be found on LinkedIn. 
You can do this easily by utilizing LinkedIn's advanced search features to identify groups and communities that your target audience is a part of. It's also helpful to find out what content they engage with and their professional interests. 
One benefit of understanding the target audience is that you can effectively tailor your approach to connect with them.
3. Creating a strong company or personal profile
For recruiters, having a robust and comprehensive company profile on LinkedIn is extremely important to attracting potential candidates. Whether you use a company profile or your personal one, it must showcase the unique qualities of your organization, including its mission, values, culture, and what it's like to work there. 
It's mandatory because when you approach or talk with a candidate, they're likely to visit your or the page of the company you're hiring for on LinkedIn, and your company profile gives potential candidates a more in-depth look at your organization. 
If you and the company you're hiring for have a strong company profile, you can establish your company as a desirable employer and attract top talent.
4. Join LinkedIn Groups
If there's a feature in LinkedIn that most recruiters neglect, it's the LinkedIn groups. LinkedIn Groups offer a great number of opportunities for recruiters to connect with potential candidates. 
You can find relevant groups for your target audience in LinkedIn groups easily. And after joining those groups, you can engage with group members, build relationships and showcase your company as a thought leader in your industry. 
By contributing industry-specific content and advertising open positions, you can attract potential candidates easily through LinkedIn groups. 
The most notable benefit of joining groups on LinkedIn is that you can join groups dedicated to specific industries. 
For example, suppose you're seeking a candidate for the software industry. In that case, you can search for groups related to the software sector and find thousands of people working or interested in the same role/profession/industry, which reduces the hassle and time of searching for candidates.
4. Unleash the best of LinkedIn 
When using linked sourcing tools, don't misuse them. By misuse, we mean don't limit the potential of any tools you use. Especially the search tool. While searching for candidates, most recruiters rely on the result of the first few pages, like google or other web search engines.
LinkedIn, on the other hand, is not comparable to the Google search engine! Where the second or final page has no meaning. Rather, every LinkedIn page has the same value and candidates as the first!
This means that if you skim through carefully, you might find the right candidate for the company you're looking to hire on the last page of your LinkedIn search!
5. Focus on connecting with people
Connecting with people and professionals is a great feature of LinkedIn, which benefits recruiters largely. Even if the potential candidate you've approached doesn't accept your offer, you should stay connected with them because, in future, they could be interested in the same role or others. 
Other perks of staying connected are getting referrals and finding people who work and are interested in the same field! 
6. Don't always go for quantity
Recruiters have a tight schedule for meeting deadlines and collecting the best candidates within a limited time frame. But that doesn't mean that you'll overlook "QUALITY" for "QUANTITY"; that's something every recruiter should avoid as much as possible! 
Take the time to visit their LinkedIn profile and discover their qualifications and achievements; if they have personal portfolios, also make sure you visit them and know more about a candidate's capabilities. 
For example, if you're looking for a full-stack web developer, don't just check their working experience and posts they've made on their LinkedIn profile. Also, visit their GitHub or StackOverflow profile to verify their competency and the projects and contributions they have made so far. 
7. Send InMail/messages that attract
When you send mail or message to offer the job position, try not to be robotic or spammy. Don't just say, "Do you want to work in XZY company as a financial auditor for 100k a year?" or "Are you looking for a better opportunity as a project manager?" 
Try to send a unique message or InMail that depicts why and how the candidate is good and gives them an idea of the company's culture.  
Here's an example for you: 
"I hope this message/mail finds you.  [Your Name] here, and I work as a Recruiter at [Company Name]. I discovered your LinkedIn profile and was impressed by your experience and skills in [Related Field/Skill]. I'd like to take this opportunity to introduce you to [Company Name] and extend an offer for the position of [Job Title].
We are committed to [Company Name's Mission/Values] and are always looking for exceptional talent to join our team. The role of [Job Title] necessitates [Job Description/Key Responsibilities] and corresponds to your experience and skill set.
I'd like to set up an appointment for us to talk more about the opportunity and answer any questions you may have. If you are interested, please let me know, and we can arrange a call or virtual meeting at your convenience."
8. Use LinkedIn Premium Features
Although the basic or free feature of LinkedIn is pretty extensive, anyone can find leads without requiring a premium subscription. But LinkedIn premium offers a range of advanced features for recruiters, including InMail, Lead Builder, and Recruiter Lite. 
These features can help you reach out to potential candidates more efficiently, build a list of leads, and streamline your sourcing process. 
Recruiting agencies must consider investing in LinkedIn premium if they are serious about utilizing the platform for sourcing, as these features can help them maximize their results.
9. Creating Engaging Content
Creating engaging and relevant content on LinkedIn is also an excellent way to attract potential candidates. This can include blog posts, articles, videos, and images that showcase the company you're hiring for and its culture. 
Utilizing LinkedIn's publishing platform to publish content can help you reach a wider audience and establish your company as a thought leader in your industry. 
10. Promote job posts
For recruiters who are having hardships in finding the ideal candidates, along with creating engaging content, they can think of promoting job openings. 
According to LinkedIn, paid job promotions attract there times more candidates than free job posts. 
11. Use keywords wisely
Like other typical search engines, you must also use keywords effectively to get desired results from LinkedIn. For example, while searching for sales executive positions. 
If you search with "Sales Exec" or "Sales Executives," you'll get fewer results than the keyword "Sales Executive."
12. Search engine optimization
Yes, search engine optimization or SEO is also a factor on LinkedIn. By optimizing the job post with certain keywords, you can make sure the post is SEO optimized and can reach out to more people.
Visit Why Company Should Outsource IT Jobs.