How to Use LinkedIn for Effective Candidate Sourcing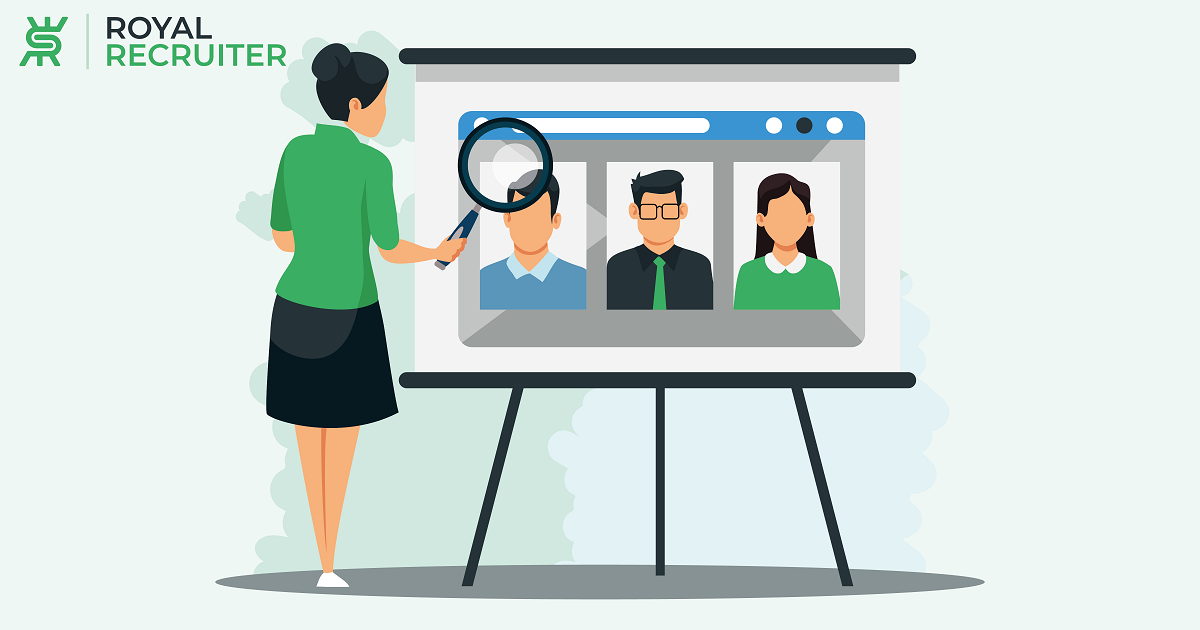 How to use LinkedIn For effective candidate sourcing? Sourcing candidates from LinkedIn is easy if you apply a few tricks. Find out those tricks in this article
LinkedIn is the most simple and user-friendly professional networking site to date. By using LinkedIn effectively, you can find ideal candidates, establish the company's brand image and get leads.
But to get maximum results from LinkedIn, you've to know how to use it proficiently.
Using LinkedIn effectively for candidate sourcing isn't difficult. You can use it for effective results by applying a few tricks.
In this article, we'll discuss how to use LinkedIn for effective candidate sourcing, why it's important to use LinkedIn efficiently, etc.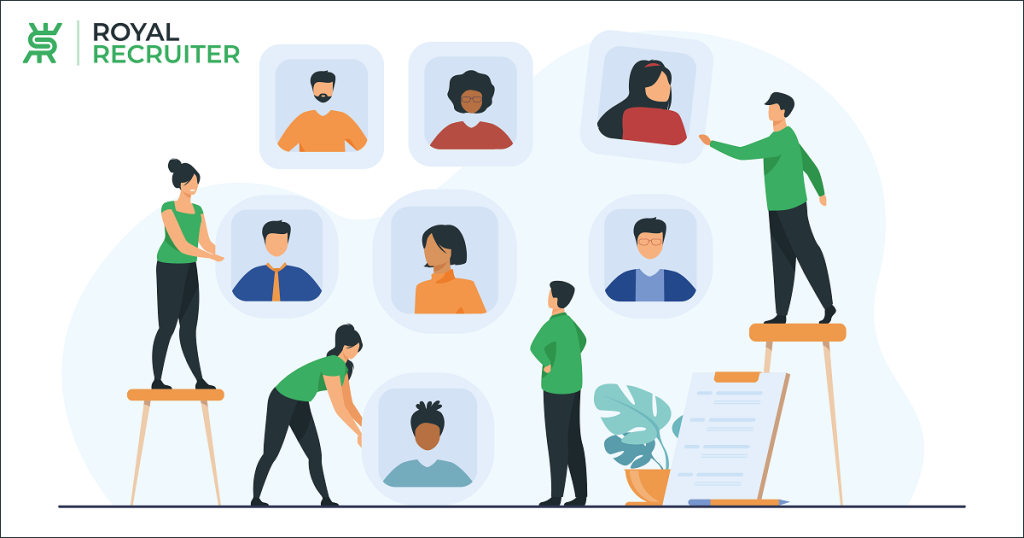 What Is LinkedIn Candidate Sourcing?
LinkedIn candidate sourcing means searching for potential candidates from the LinkedIn user base by specific skills, qualifications, and achievements.
There are a handful of distinctions between traditional and LinkedIn candidate sourcing, but the primary difference is that you will only use LinkedIn's features and solutions rather than any other when you source candidates from LinkedIn.
A few more differences between LinkedIn and conventional candidate sourcing are;
1. All-in-one place
The days of manual hard work and hassle are long gone! You don't only have to use multiple solutions for job posts, and candidate sources, and create brand awareness and lead generation. 
LinkedIn has all of these solutions on its platform and other tools for recruiters, making candidate sourcing more flexible and straightforward.
2. Reach out to candidates
Unlike other job boards such as Indeed and ZipRecruiter, you don't need to wait days or even months to get resumes of perfect candidates. On LinkedIn, you can search for candidates through its robust search tools and contact directly to potential candidates and offer them jobs!
It reduces recruitment time and the workload of recruiters and hiring managers.
3. Know more about a candidate
On conventional candidate sourcing methods, recruiters had to only relay on a resume and cover letter of prospects, but on LinkedIn, you can see detailed information about a candidate's skill, qualifications, projects, and achievements, which allow you to pick the best candidate and make better decisions.
Why It's Important To Know How To Use LinkedIn Effectively?
With LinkedIn, you can handle the entire recruitment process without needing other services, from finding candidates to connecting and e-mailing them job offers! Also, if you know how to use LinkedIn effectively, you'll cut the recruitment or candidate sourcing time by almost half! 
Why know how to use LinkedIn for effective candidates? Let's say that, on average, you spend more than one hour sourcing a candidate for an entry-level role on LinkedIn, which indicates you're not using it right. By properly using LinkedIn recruitment solutions, you'll be able to source candidates quickly.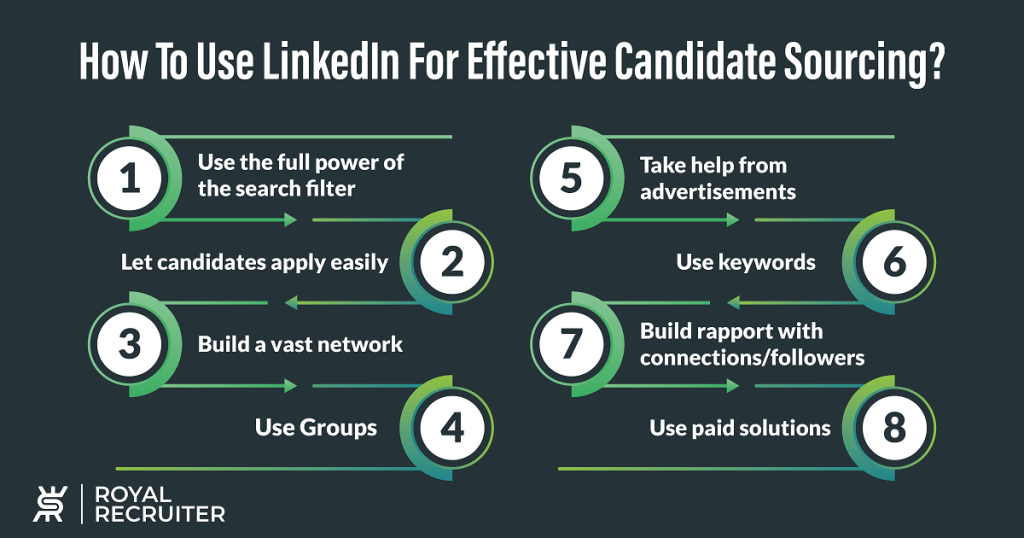 How To Use LinkedIn For Effective Candidate Sourcing?
Even though LinkedIn has everything that a recruiter or hiring manager needs to source the ideal candidate, but not knowing how to use it effectively will get you limited or no results.
The followings are some tips on how to use LinkedIn for effective candidate sourcing:
1. Use the full power of the search filter 
Every option in LinkedIn's search filter is useful and can help you find what you're looking for. While sourcing candidates, many hiring managers or recruiters tend to use only a few filters, such as location, job title, and skills. 
Using only three or four filters reduces the number of candidates; that's why you should consider using other filters like education, employment type, connections, and current/past companies for better results.
2. Let candidates apply easily
Job seekers try to avoid hassle as much as possible while applying for jobs. So, be mindful to keep the application process easy while sourcing candidates. For example, you might have your own/company website or use third-party's solutions for resume submission.
This will attract fewer candidates from LinkedIn. So, rather than using yours or any other third-party resume submission solution, you should use LinkedIn's "Easy Apply" feature.
It's easy to use, and candidates can submit their pre-uploaded resume(s) directly for the job opening.
3. Build a vast network
The larger your network on LinkedIn, the easier it becomes to get better candidates. While sourcing candidates, you should also focus on creating a large network consisting of both job seekers and recruiters.
One notable perk of having a vast network on LinkedIn is when you post job openings from your profile, people you're connected with are likely to refer someone to you.
4. Use groups
Sometimes it can be difficult to find the right candidate with LinkedIn search tools, but another great feature/option to source candidates is through LinkedIn groups.
For example, if you're searching for candidates for the Information Technology field, you can join relevant IT groups on LinkedIn and search for potential hires in those groups.
5. Take help from advertisements
Advertisement is also an effective method for candidate sourcing. By advertising jobs and posts, you'll be able to reach more candidates whom you might not have discovered.
6. Use keywords
Keywords are also one of the vital elements in candidate sourcing. You can find the perfect fit for your company by searching with the right keywords. For instance, try to search for candidates with job-specific keywords, profession/title, location, certifications, and skills.
7. Build rapport with connections/followers
Establishing a relationship with connections and followers on LinkedIn is also important. So, how do you build rapport with connections? Pretty easy, reply to the messages/InMail you get, create content, and engage with people by commenting and sharing their content as well.
8. Use paid solutions
Although LinkedIn's free features are good enough to source candidates, they could be time-consuming, and some features are not usable as they are premium/paid only. 
To get more advanced filters and features, you can consider getting paid LinkedIn solutions which will make candidate sourcing more trouble-free.
Additional Tips To Use LinkedIn Effectively
Besides the guidance we've shared above, there are a few more things you can do when sourcing candidates.
Those are:
Don't make your LinkedIn profile a graveyard; try to share content.
For recruiters and companies, sharing content on LinkedIn is a great way to attract candidates and clients. You can share blog posts, career tips, and the company's achievements, videos, and images. 
No matter what you use, make sure it illustrates and carries the message you want to convey.
Try not to be a stalker on LinkedIn groups. Contribute to groups to engage with people. You can share all types of content on LinkedIn groups but make sure they're related to the group.
Top Urgent Hiring jobs near you