How Old Do You Have To Be A Truck Driver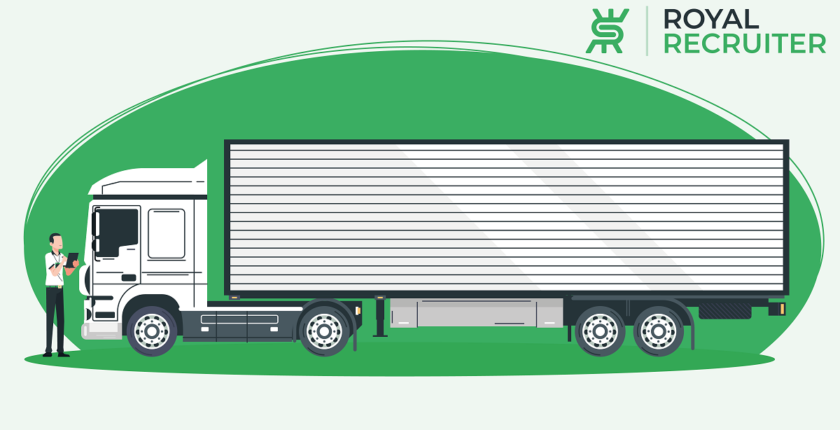 How Old Do You Have To Be A Truck Driver? Age is important in the trucking industry. Age decides your eligibility and the category of truck you can drive
You must be 18 years old in order to get a CDL (Commercial Driving License). And to drive any truck without state or other limitations, you have to be 21 years old.
Among other requirements to get into the trucking industry, age is one of the most crucial. Age determines various things in the trucking industry. For example, if you're not old enough, you won't be able to drive/haul specific category trucks.
This article explains how old you must be to become a truck driver, the minimum age requirement in the trucking industry, and many more! 
What Is The Minimum Age Requirement To Be A Truck Driver?
Almost in all truck driver's job openings, the minimum age requirement is 18. No matter where you want to work as a truck driver in the United States, you'll have to be at least 18 years to secure a trucking job. 
Types Of Truck Driving Jobs 
Trucking is a versatile industry and has/offers different types of trucking jobs. Based on job type, requirements also vary. There are two types of truck driving jobs available which are: 
CDL means a commercial driving license. There are some trucks/vehicles which you can't operate without having a commercial driving license. And there are also different classes in commercial driving licenses.
A class A commercial driving license is mandatory to drive vehicles with gross vehicle weight rating (GVWR) 26,000 pounds and to tow more than 10,000 pounds. 
Some of the common class A CDL trucks are: Freight haulers, Tanker haulers, Flatbeds, and multi-axle trailers. The main advantage of having class A CDL is you can drive all other CDL(Class B and C) 
With a class B commercial driving license, you can haul vehicles with GVWR exceeding 26,000 pounds, but the towed vehicle/trailer's weight can't be more than 10,000 pounds.
Vehicles truck drivers can drive with class B CDL are: Buses, small trucks, semi-trailers,
Class C CDL truck drivers mostly drive small trucks/vehicles which GVWR below 26,000 pounds and towing capacity is less than 10,000 pounds. You can drive house cars, long pickups and vans with class C CDL. 
Non-CDL trucking job means you can drive vehicles with your normal driving license, and these vehicles don't require a commercial driving license or any endorsement.  
CDL Class C lets you drive delivery vans, mini buses and other regular vehicles.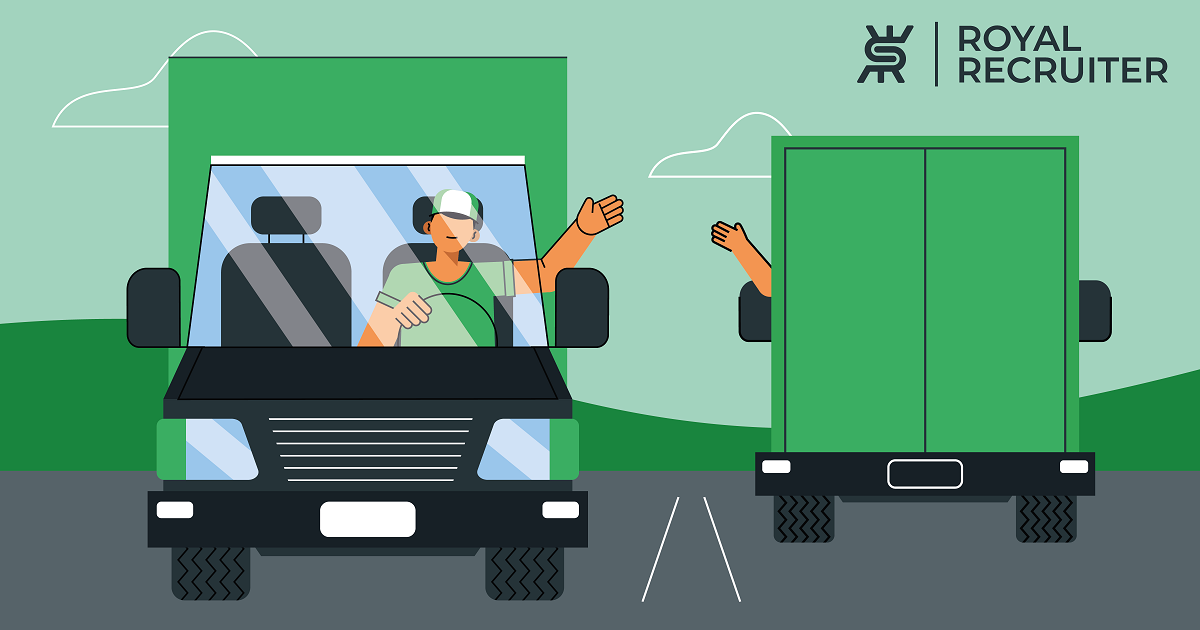 Age Restriction For Truck Drivers
As we said, the minimum age is 18 to be a full-time truck driver, but there's a restriction, even if you hold a commercial driving license at the age of 18, you won't be able to drive out of the state. 
This is known as interstate truck driving. You'll need to be 21 years old to drive trucks across the United States. Additionally, a few companies have a minimum age requirement of 21.  
How Much Do The Truck Drivers Make?
The average truck driver's salary in the United States is $46,293 to $57,457 annually, which ranges from $0.32 to $0.70 per mile.
Additionally, the average salary of CDL truck drivers is between $60,000 to $75,000 a year. Besides, CDL class A truckers are making $80,000 to more than $100,000 yearly. And non-CDL truck drivers' salaries range from $45,000 to $70,000. 
The trucking industry is one of the high-paying industries, and truck drivers working in every trucking industry earn a good salary, be it CDL or non-CDL. However, when it comes to salary, the CDL truck drivers make more than non-CDL truckers. 
If you're looking for truck driving jobs in the states below, you'll earn more than others. 
Texas

North Dakota

Oklahoma

Utah

Kentucky

California

Wyoming
How To Become A Truck Driver?
After meeting the minimum age requirement, you'll only need to have these qualifications: education, clean driving record and driving license. 
Education:
Currently, most employers want truck drivers to have the minimum education level. A high school diploma, driving trade program or general education level is considered the minimum. 
Driving License:
Driving License depends on the type of truck you'll drive. You'll require a commercial driving license if your driving vehicle falls under the CDL category. If not, you can drive with a general/ordinary driving license. 
How do you know which types of vehicles you'll drive? You'll get to know about vehicle types on the job descriptions. 
Driving Record:
A clean driving record for the truck driving job is as vital as a driving license. We've seen many companies rejecting job applications for traffic violations, speeding and driving under the influence. 
What Are The Skills Of A Truck Driver
Even though driving a truck may seem easy, it isn't that simple in reality. All truck drivers must have some necessary skills. 
The skills of a truck driver are: 
A typical duty of truck drivers is transporting goods/material from one place to another. A truck driver must have a good physique to carry weights/products while loading and unloading. 
Attentiveness is also a must-have skill for truck drivers as they spend days on the road carrying products. Attentiveness helps to avoid accidents and unwanted encounters. 
Truck drivers must have a basic knowledge of vehicle maintenance because the vehicle(s) can face any problem on the road or become inoperable. To fix/troubleshoot the problems, maintenance knowledge is required. 
In the truck driving industry, time is everything. Drivers need to hand over/deliver the goods within the appointed time. That's why every truck driver needs to be good at time management.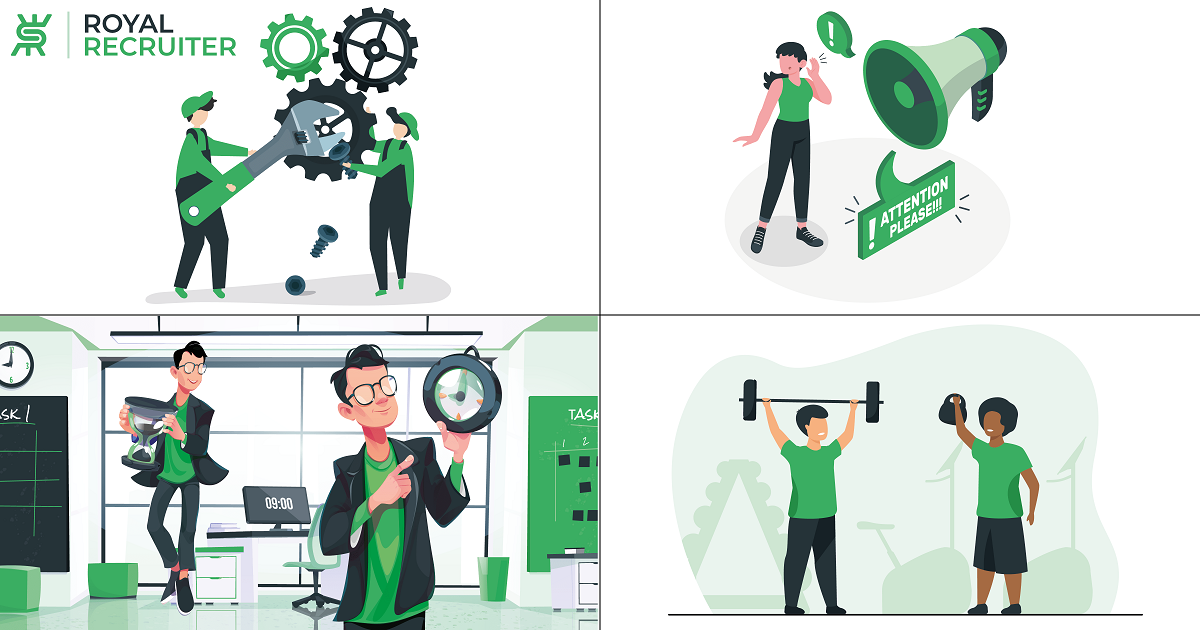 Benefits Of Being A Truck Driver
Truck driving is a profitable career. Why? Truck drivers earn a good salary, and the demand for truck drivers keeps increasing as there are truck driver shortages in many states. 
According to the American Trucking Association (ATA), as of 2021, there were more than 80,000 truck driving positions empty, and by 2030 this number is expected to increase by twofold! 
Furthermore, when truck drivers become experienced, many of them become trainers either in their workplace(s) or in driving institutions. And many of them turn their driving and employment experience into business by being owner-operators, where they drive their own vehicle and earn twice their salary! 
Final Thoughts
You must be 18 years old to start your trucking career. This is the minimum age limit across states. And to drive across state lines, you must be 21 years old
Top Truck Driver jobs near you