How much does a forklift operator make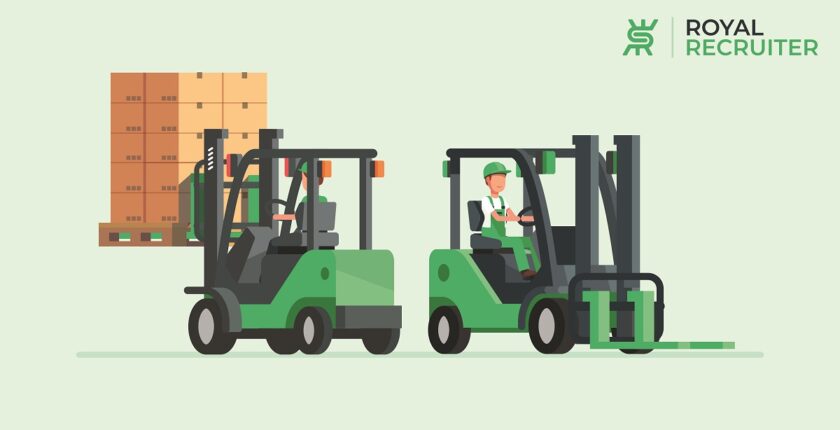 Forklift operators work in various workplaces, which helps them make a good salary. Today, we'll discuss how much does a forklift operator make and their work life. 
Every job seeker has heard about the "Forklift Operator" job position at least once because almost all business facilities need forklift operators for various purposes. As a forklift operator, you can earn up to $32 per hour with working flexibility in three different shifts. 
Have you already decided about establishing your career as a forklift operator? If yes, then we must say it's a good choice, and today We Royal Recruiter will demonstrate the requirements, life as a forklift operator, and your earning potential.
What Does A Forklift Operator Do?
Forklift operators are those who manage vehicles called "FORKLIFT." This vehicle is mainly used for lifting, relocating, and handling goods or materials.
Usually, forklift operators move bulk and heavy objects. They also help to load and unload shipments securely and swiftly. And no matter what the industry or work type is, a forklift operator spends his or her workdays moving all around the workplace with loads. 
Let's see some typical work of a forklift operator which they regular does:
Receiving products from trucks and unloading them

Picking and loading products for shipments

Storing products according to rack and types

Relocating goods or materials from one place to another

Ensuring products are being carried safely to avoid damage. 

Report any damaged or broken products or materials to the authority. 

Forklift operators help move heavy construction items such as generators and other equipment to other places on the construction site.
Where Can You Work As A Forklift Operator?
Nowadays, forklift operators are needed in every type of work setting. These vehicles are proven to reduce workplace injury, minimize human resources and save hundreds of hours each week by speeding up the work processes.
Are you still wondering in which sector you can start working as a Forklift Operator? Well, tell us, where do you want to work? Because you can manage a job in almost every industry! 
Let's have a look at a few probable industries where you can work
Supershop with warehouse facilities

Construction sites

Homebuilding company

Amazon or BestBuy Warehouse

Ports 

Airports 
In these industries, forklift operators may drive different categories of forklifts. Some of them are: 
Industrial forklifts

Reach forklifts

Three-wheel counterbalance forklifts

Warehouse forklifts

Forklift loader

Counterbalance forklifts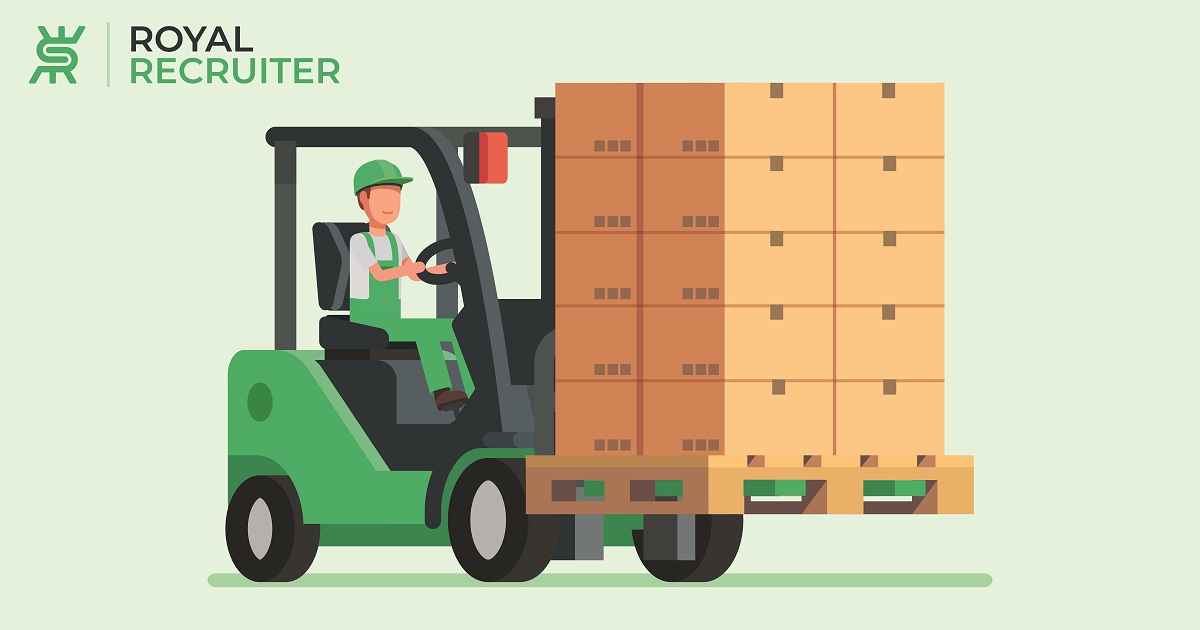 Requirements To Become A Forklift Operator
If you want to become a Forklift Operator, you must have to meet the minimum criteria that most employers want. So what are those requirements? Read on to know: 
You won't be able to get your hands on a forklift steering unless you're 18 years old; this is the national minimum age requirement for this position, as there are risks involved. 
High School Diploma or General Educational Development (GED)
To become a Forklift Operator, you don't need to have a college or university degree, as almost all forklift operators in the industry are working with having a high school diploma or equivalent. 
Vocational Training or course
At times, landing a job as a Forklift Operator is challenging because most employers want the candidate to have prior working or real-time hands-on experience as a Forklift Operator.
Only vocational or trade school is where you'll be able to get real-life forklift driving experience.  
Osha Forklift Certification
Whether you're a full-time or part-time forklift operator, you must obtain an OSHA forklift certification, as it's compulsory. And with this certification, you won't be able to get a job even if you've acquired enough driving skills from Training or courses. 
In OSHA, you'll learn about work standard safety and rules by which you can prevent common errors.  
Have the mindset to work longer
Depending on the workload, forklift operators may have to work more than 40 hours per week. Especially before national holidays in warehouses and to meet deadlines in construction sites, so be prepared for that.
How much Do Forklift Operators Make?
There are many motives to choose a career as a Forklift Operator, and salary is one of the best reasons for opting for this career path. 
Like any other job, newbie forklift operators also make less than the median and highest earners. They earn an hourly wage of $13 to $18. 
In the United States, the average salary of forklift operators varies from $40,000 to $52,000 per year. Also, remember that this salary also depends on the state and employer.
What about the highest earners? The top forklift operator can make an hourly salary of $32! That's round up to almost $63,000 annually! But this is not the limit; you can earn higher than this if you're skilled or meet the employers' requirements. 
These States are known for paying higher to forklift operators:
New York

Ohio

Wyoming

Washington
Skills of a forklift operator
Every forklift operator has some skills, and these skills help them manage their workload easily and adjust to any work environment with ease. For example, if you're working in a warehouse and got a better job opportunity to work on a construction site, and if you lack these skills, you may have to unhand the chance as the atmosphere is totally different.
Skills you should have or develop prior to joining as a forklift operator:
Have an eye for details

Know how to use handheld barcode scanners or readers (if you don't know, the employer will teach you)

Multitasker

Good At communication

Strong physique

Basic forklift maintenance and troubleshooting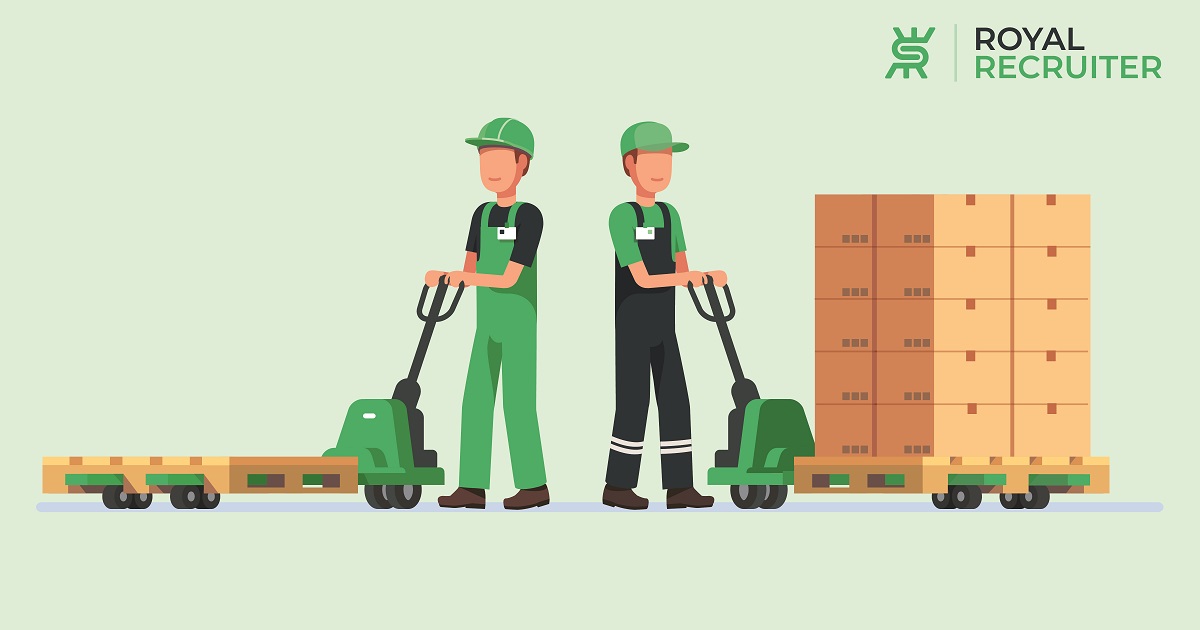 Future Career growth as a forklift operator
Everyone wishes to have a career path where they don't need to worry about being jobless or having fewer job opportunities because there are many jobs such as this, which are well-paying, but you won't get the chance to grow further. And at the Royal Recruiter has always advised job hunters to avoid those types of jobs.
However, your career as a forklift operator will be a promising and rewarding one; how can we guarantee s while every career path is uncertain? Well, we're not giving you any guarantee. 
Rather, it's the data from the U.S. Bureau of Labor Statistics that says that forklift operators have good career prospects ahead. In 2020, there were more than 710,000 jobs available for forklift operators! And will increase by at least 53,100 jobs each year from 2020 to 2030! Isn't it promising? Start applying for your dream forklift operator's job with Royal Recruiter! We're ready to help.
Top forklift operator jobs near you